Come learn How to Stock Your Pantry for Healthy Recipes. It helps you plan better and even stay on track so you and your family have healthy and nutritious recipes no matter how busy you are!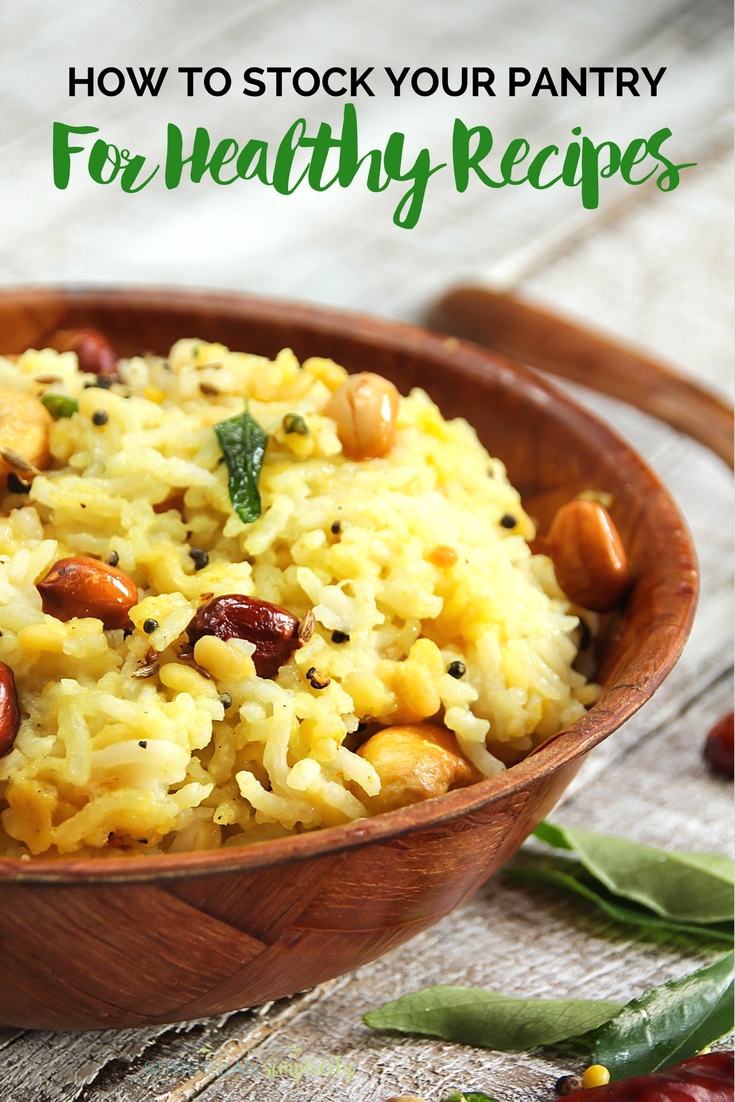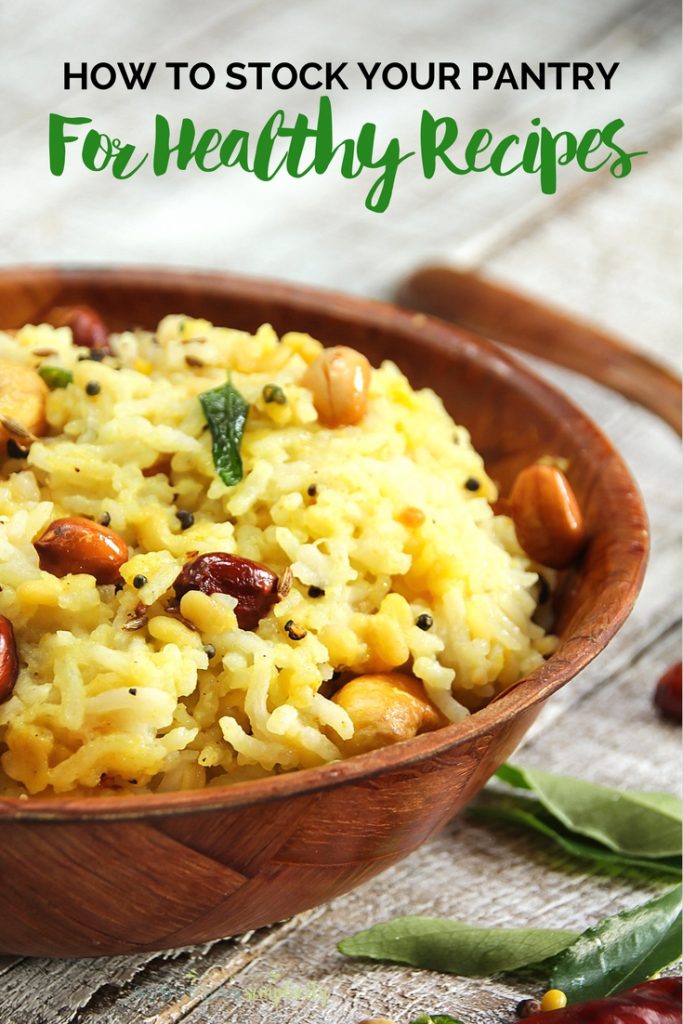 How to Stock Your Pantry for Healthy Recipes
Keeping your pantry stocked with healthy food will make it much simpler for you to throw together a meal that will taste good, fill you up, and keep you healthy. Learning how to stock your pantry for healthy recipes will help you plan better and even stay on track when planning goes out the window.
Knowing what Pantry Essentials to keep on hand helps make budget-friendly meals as well. Here are 30 Recipes using Pantry Staples you need to know.
We love feeding my family healthy food recipes and this guide helps! Here are some basics you want to follow.
Read Expiration Dates – Everything these days come with an expiration date including canned items. However, often these dates aren't realistic. You can find information online about how long past the expiration dates some items are good for most items. However, one example is canned food. If stored in a cool dry place and not dropped or dented they can last twice as long as the can states.
Store Properly – Always read storage directions if it's on the package. If not look up the best way to store different items. You want to keep most long term pantry items cool and dry. If your pantry isn't created properly your items can get old and moldy or lose flavor faster. For example, potatoes kept in a dark cool place will last for a long time, even months, when stored correctly.
Rotate Old vs. New – When you buy a new item always put it behind the older item. It can be tempting to open whatever is in front of you, at least for the kids or the spouse, so if you hide it behind the old item it is less likely to happen. Plus, always shop your pantry before going to the store.
Buy in Bulk Sometimes – Some things you can buy in bulk but others you want to avoid buying in bulk. For example, spices that you don't use daily aren't a good buy in bulk because their flavor usually dulls within four months. But rice, beans, lentils are all items that you should buy in bulk and store in dry containers.
Avoid Processed Food – Processed food has little to no nutritional value, so there's no reason to stock these things in your pantry. If you don't buy it to keep on hand you're not as likely to eat it. Most people won't make an extra grocery store run just to get sour cream and onion potato chips.
Get Back to Nature – Think of things that grow out of the ground such as beans, lentils, rice, veggies, and fruit. But, other than dried ingredients buy everything else in season locally and you'll save a lot of money. Focus on natural fats found in food such as avocado, olives, and coconuts.
Remember Flavor – Onions and fresh garlic can last a long time when stored properly. If you have just some rice, black beans, onions, and garlic in your cool, dry pantry, you can have an entire meal prepped and prepared in no time. But also remember vinegar and condiments that can make the flavor of your food pop!
10 Pantry Staples for Quick-and-Easy Healthy Meals
Whole Wheat Pasta
Canned Tuna
Natural Peanut Butter
Canned Beans (black beans, pinto beans or any other kind you like)
Quinoa
Brown Rice
Frozen Berries
Eggs
Oatmeal
Dried Fruit (apricots, blueberries, plums)
Almond Flour
With these ingredients, you can make: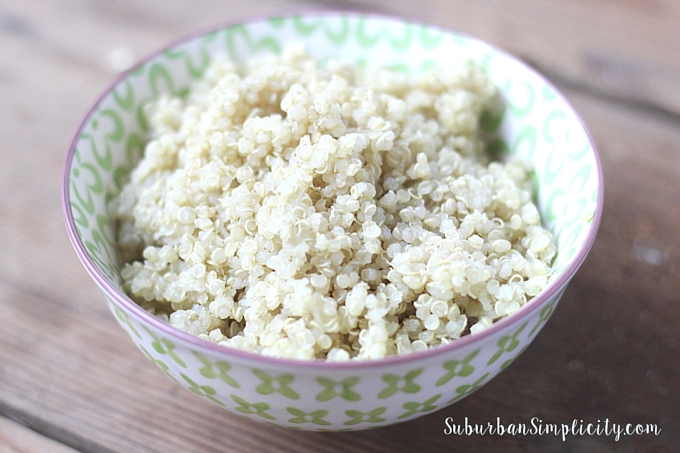 Plus, these cooking and baking oils:
Avocado Oil (our favorite – it has great flavor and cooks/roasts/bakes perfectly every time)
Preparing healthy meals is a lot easier with a fully stocked healthy kitchen pantry. Learning how to stock your pantry for healthy recipes that you and your family enjoy eating will lessen the temptation to go through that drive through on your way home and lead to better habits overall.
There's no question, keeping a well-stocked pantry makes cooking a lot easier. Here's a comprehensive list of pantry essentials that guarantees you have what you need to cook up delicious meals.
Meal Planning for Healthy Recipes
If you need help with Meal Planning, read this post to get started – it makes all the difference in the world when it comes to feeding your family and not being stressed! There's a free printable meal planner so you can map out delicious meals for the week in 10 minutes!
If you need some ideas, here are some tasty meal plans done for you!
You May Also Like: