These easy Healthy Slow Cooker Recipes are incredibly delicious and super simple to make. You'll love the nutritious and rich flavor you get in your crockpot with this hands-off cooking method.
Slow Cooker Chicken recipes are some of our favorites. To ensure the best results, follow our Crock Pot Tips and Tricks!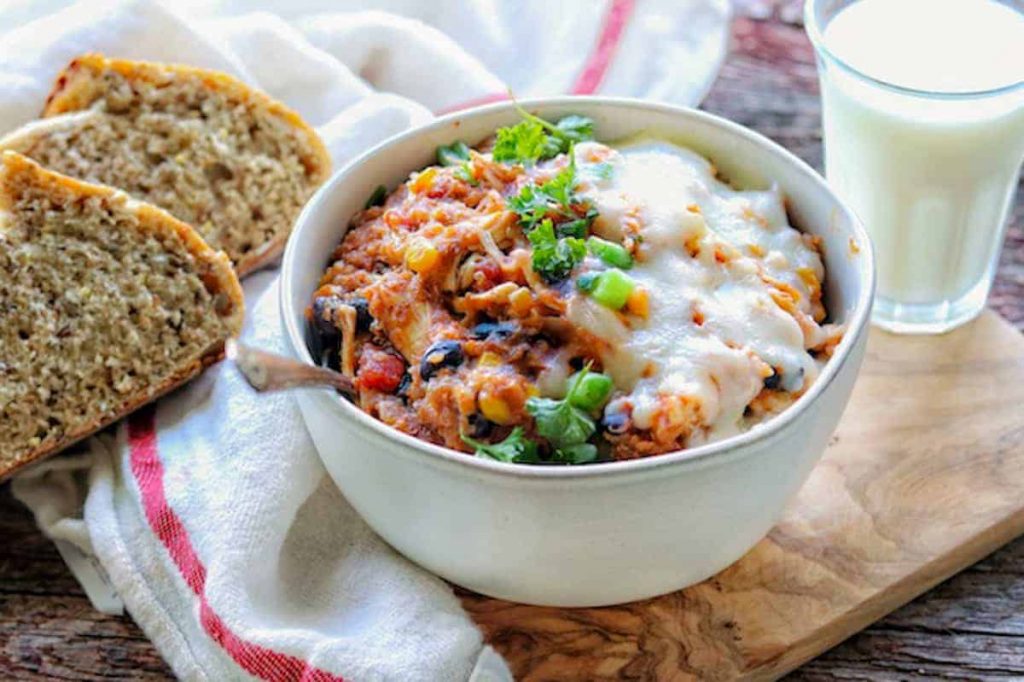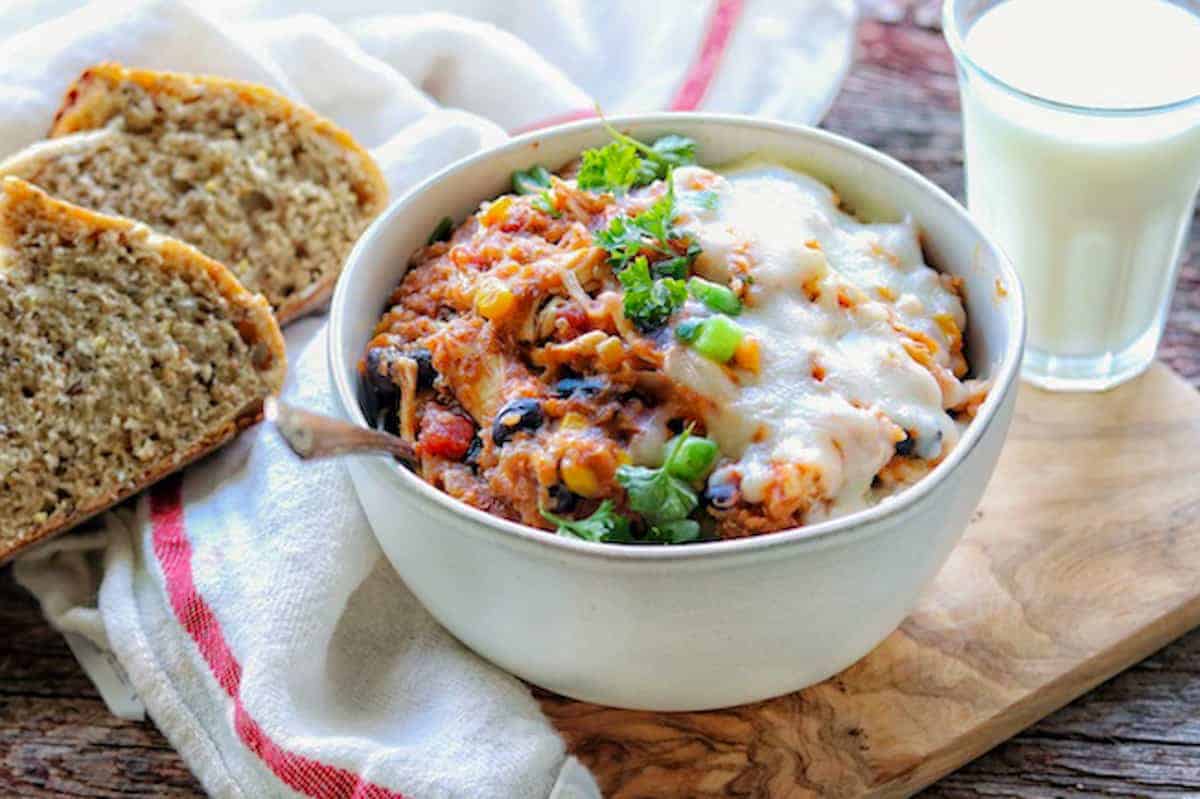 The Best Healthy Slow Cooker Recipes
Using a slow cooker is the most straightforward route to getting healthy and easy dinners on the table. This handy kitchen appliance does the work for you, so add some crockpot recipes to your meal plan this week!
It's almost impossible to overcook your food when using a tried and true slow cooker, which is excellent for beginners and advanced cooks. We've got all the tips and tricks for using a crockpot so you always have tasty well-cooked meals.
From hearty family-friendly slow cooker soup and stew recipes that will keep you warm during winter to summer slow cooker recipes that keep the house cool, like pulled pork tacos, there are healthy slow cooker recipes for any occasion and season.
You can't go wrong with these easy and Healthy Crockpot Recipes! We've got healthy chicken crockpot recipes and healthy beef crockpot recipes, and everything in-between.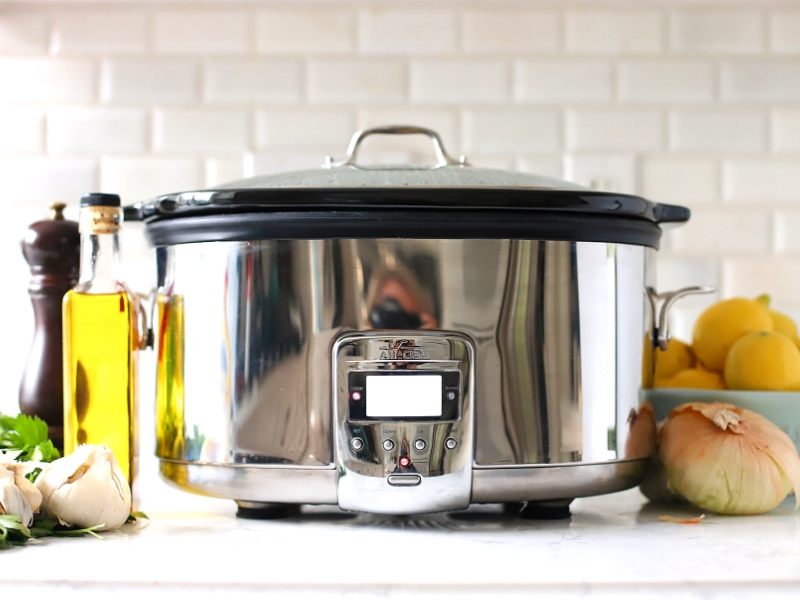 Is It Healthy To Cook in Your Crock Pot?
Yes, slow cooking can absolutely be healthy. Here's why:
LOW HEAT. By cooking food over low heat for long periods, which keeps the moisture in, you ensure food is tender and flavorful without needing to use a lot of oil or unnecessary amounts of sugar or salt. This is one reason why slow cookers (aka Crockpots) are perfect for making slow cooker healthy recipes.
EASY TO COOK VEGGIES. You can pack in nutrient-dense vegetables, and once they're slow-cooked, they're tender and mellow, so kids will even eat them.
IT AVOIDS DIRECT HEAT. When we cook meat over high, direct heat, the meat's protein and fat interact with the heat to form several harmful cancer-causing compounds. When the meat is slow-cooked, this isn't an issue.
Why Use Your Crock Pot to Make Healthy Meals
Healthy Crockpot Meals are one of the easiest and tastiest ways to make wholesome recipes at home. Here's why:
SET IT AND FORGET IT - Yep, just put all your ingredients in your slow cooker and let it do all the work. Most recipes cook for 4 hours on high and 8 hours or less on low (our preferred temperature for most recipes).
WORKS FOR MOST DIETS - Whether you're eating a keto diet, like to eat vegetarian, or want to cut the fat, there are plenty of slow cooker healthy recipes to fit your lifestyle.
MEAL PREP - Once you're prepped your ingredients for your crockpot in the morning, you come home to a delicious meal that's ready to eat. No snacking while dinner cooks!
EASY CLEAN-UP - With one pot, the crockpot makes cleaning up a breeze. If you use a nonstick spray before putting in your food, cleaning up really is easy.
BUDGET-FRIENDLY - Soups, stews, and larger batches are what slow cookers do best. They are also very budget-friendly since they let you further stretch more expensive ingredients, like meat. Plus, you'll likely have leftovers for lunch the next day!
Can You Put Raw Meat in Your Slow Cooker?
Yes, it is absolutely safe to put raw meat in the slow cooker. This is the beauty of the appliance. Place all your ingredients in, and the recipe comes out flavorful and delicious since it cooks at a safe temperature.
There are certain occasions, like cooking these Crock Pot Pork Chops, that browning the meat before putting it in the crockpot creates a much richer flavor, so it is recommended.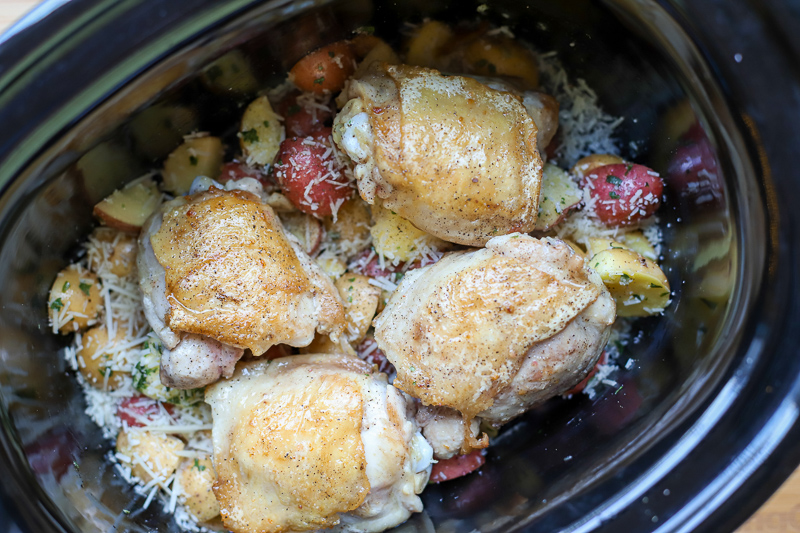 Other Slow Cooking Tips
You should most of the time, put your vegetables like potatoes and carrots on the bottom of the slow cooker and the meat on top for the best results.
Don't overfill your crockpot, or the recipe won't cook as well. If it's too full, the cooking time may be off, and it might not come out with the rich flavor we enjoy.
Never take your crockpot insert from the refrigerator to the heat of the crockpot. Let it come to room temperature first, or it may crack.
What's the Best Slow Cooker?
If you're looking for a new programable Crock-Pot to make your healthy slow cooker recipes, we recommend this Digital Stainless Steel Crockpot.
The digital countdown control lets you program cook times anywhere from 30 minutes to 20 hours. It also shifts to the Warm setting automatically once the cooking time completes. The handy Cook and Carry option is nice too.
You can also FOLLOW US FACEBOOK, TWITTER, INSTAGRAM, and PINTEREST to see more delicious food, fun crafts, parenting tips, + DIYs!
Healthy Crockpot Recipes
The tastiest Healthy Slow Cooker Recipes!