Learn the secrets of how to clean your refrigerator in 15 minutes! This much-used appliance needs a good cleaning, and these tips will help you make it happen in no time!
Also, see How to Clean Your BBQ Grill, How to Clean Baseboards and Trim, and How to Organize Your House in 2 Minutes!
Anyone else's refrigerator need a little help? You know the sticky syrup that spilled as one of your kids took it out of the fridge but "forgot" to clean it up. Or the who-knows-what green liquid that pooled at the back of the bottom shelf.
Yep, the doors are closed, but they're still there. We know you're busy, so let us show you how to clean your refrigerator in 15 minutes or less with these hacks!
Let's use some of Marie Kondo's advice and get our fridge to a place we love!
The first tip, the best time to do fridge cleaning is when you do your weekly (or bi-weekly shopping). The refrigerator is usually fairly empty, so the job goes more quickly.
The second tip is if you're like us, you like to clean naturally, especially around food, so for this job, use a DIY All Natural Cleaner or something like ARM & HAMMER™ Super Washing Soda. Since 1874 it's been all-natural - 100% fragrance and phosphate-free.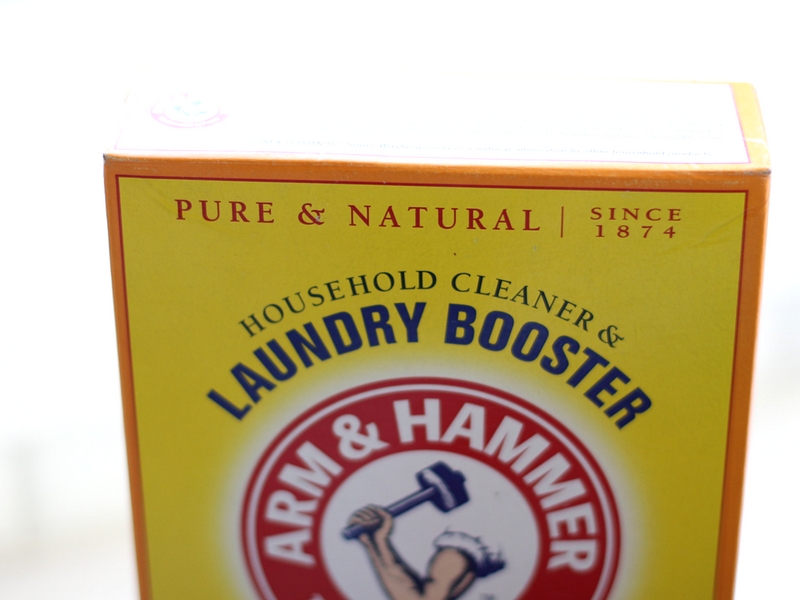 So let's get to the cleaning!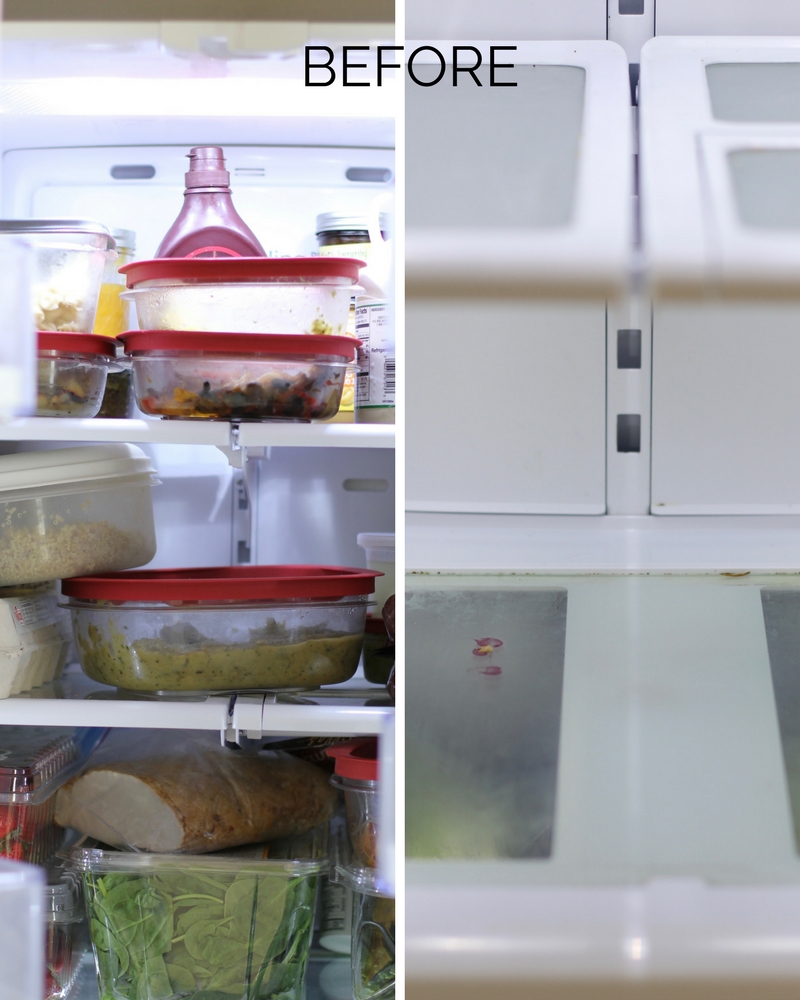 The Steps to Clean Your Refrigerator in 15 Minutes
1.) Remove all food from the fridge. Dispose of any old or outdated items. If you're not going to eat it, it goes in the waste or compost bin.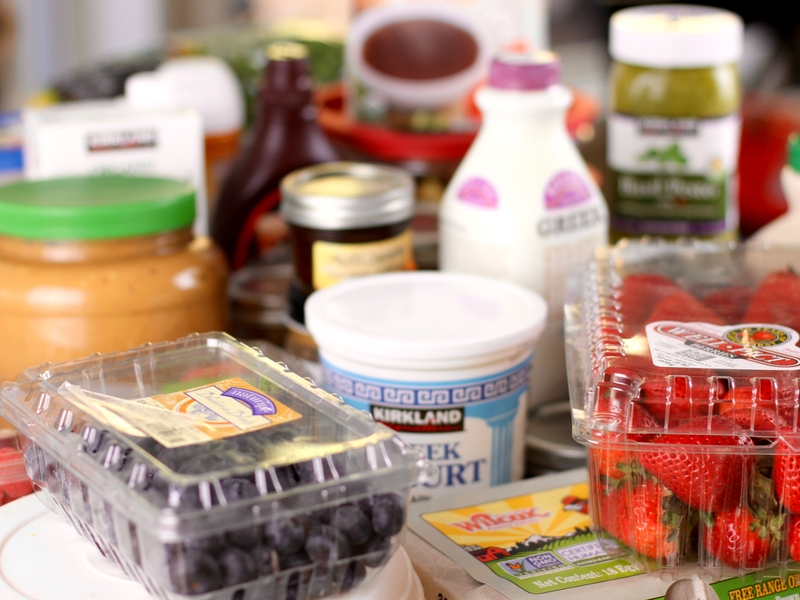 2.) Take out any removable shelves and drawers.
3.) Grab or create a cleaning solution of ½ cup Super Washing Soda dissolved in a gallon of warm water. (Note: if you add vinegar to your solutions, do not use hot water and do not place the mixture in an enclosed container. Also, be sure to leave room for expansion/foaming in the container when making the solution.)
TIP: It's recommended that you use rubber gloves when cleaning with the solution, plus you won't ruin your nails 🙂
4.) Starting cleaning at the top of the refrigerator so that any debris falls onto shelves that haven't been cleaned, wipe out the inside of the refrigerator. If needed, go back through and rinse with a clean, wet sponge.
5.) Wash shelves and drawers with the cleaning solution in the sink. Rinse thoroughly.
6.) Dry shelves and drawers and put them back in the fridge.
7.) Wipe down any sticky or dirty jars and bottles with your cleaning solution, and then rinse with a clean, wet sponge.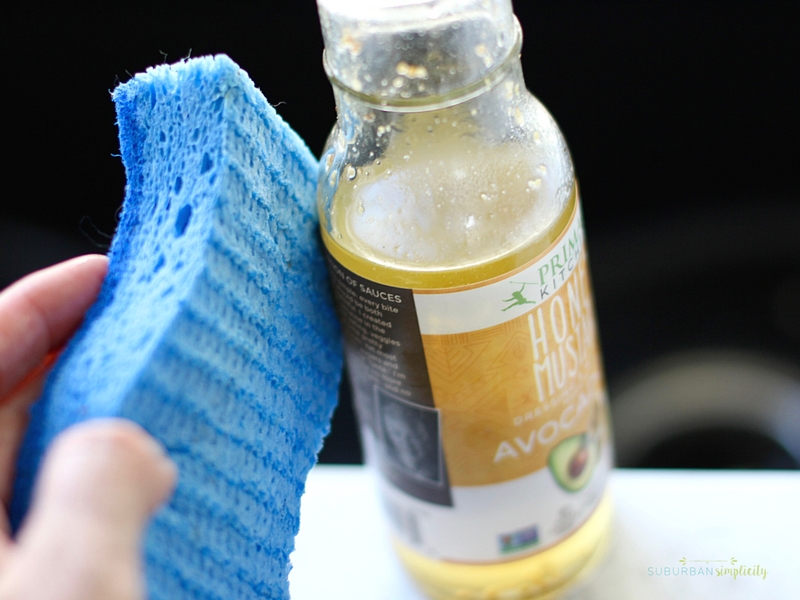 8.) Place all food items back in the fridge (group like items like lunch food or yogurts for better organization and place all kid-friendly snacks in one place.)
9.) Periodically check the drip pan and annually clean your refrigerator coils.
10.) Pat yourself on the back for a job well done!
Natural Cleaning Around the House
Phew, you made it in 15 minutes! Take a step back and admire your work - you deserve it!
You have a clean and sparkly refrigerator. We're pretty sure the kids think ours is a self-cleaning refrigerator, but we know the truth!
It's cleaned naturally—no harsh chemicals or additives.
You know, your box of ARM & HAMMER™ Super Washing Soda can be used to tackle tough messes all around the kitchen, like dirty, grimy sinks - but don't forget about your bathroom or laundry room! It's a great natural cleaner that can easily handle your bathroom grout or any spills and messes in the laundry room. For some reason, that happens a lot in our house!
And of course, you can add it to a load of laundry for extra cleaning and freshening power! Hello, fresh-smelling boys sports clothes!
You'll never run out of uses!
Related: Tips for a Clean House
You can also FOLLOW US on FACEBOOK, TWITTER, INSTAGRAM, and PINTEREST to see more delicious food, fun crafts, parenting tips, + DIYs!
More Home Tips:
How to Organize Your Home in Two Minutes
How Being Organized Saves Time and Money