Finding Solutions for Home Organization can be a challenge. These organizing ideas will help crush your clutter and make it easy to store and find things.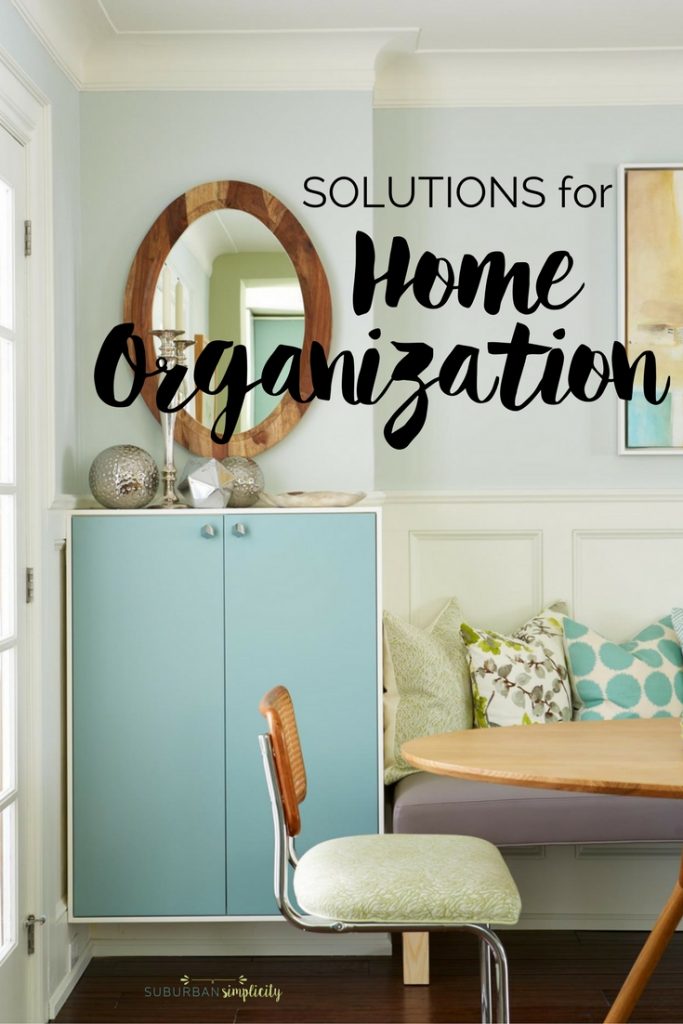 Solutions for Home Organization
We've all been there. What to put where or how to manage the clutter that seems to take over the house. We struggle to find Solutions for Home Organization that work. These ideas help with everything from storage to labeling to everything in between, including how to organize your finances. Whether it be indoors or out, I'll show you some of the best products to get that organized house you've always wanted.
General Home Organization
This post contains affiliate links. Full Disclosure policy here.
All these items are used around the house. Some are for "stuff", but others help you organize your finances and home, and save you money, like Quicken and The Nest home thermostat. These resources help create simplicity and order, so you have more time to focus on the things you want to – like family, hobbies or yourself.
You may ask why is there a power strip on this list? Well, cords tend to be one of the areas our connected lives tend to get out of control. By using a power strip, we can organize that area under the desk or in the garage. In short, investing in things that make life easier and save money, like energy-saving LED bulbs and a set it and forget it crockpot, lets you devote your time to more important things.
Life Planner
One of the best ways to Organize Your Whole Life is a planner. I know it sounds simple, but it works. It keeps track of important dates and appointments – your kids' schedules and more. I can't say enough about trying to organize the day-to-day of a household without one. And don't forget the cute accessories! Your planner isn't complete without them, plus it makes using one more enjoyable!
Bedroom Organization
If your bedroom is in order, it's more relaxing and sets the tone for the rest of the house.
Home Binder
Outdoor and Garage Organization
There's no shortage of storage opportunities to discover for outdoor home organization. These ideas are great for yard and garden supplies! You can add tasteful and functional accessories to complete your outdoor space. You'll have everything you need to create a beautiful—and perfectly organized yard.
You May Also Like:
Organize Your Home in 2 Minutes
Simple Bathroom Organization Solutions