Finding Solutions for Home Organization can be challenging. These organizing ideas will help crush your clutter and make it easy to store and find things at your house.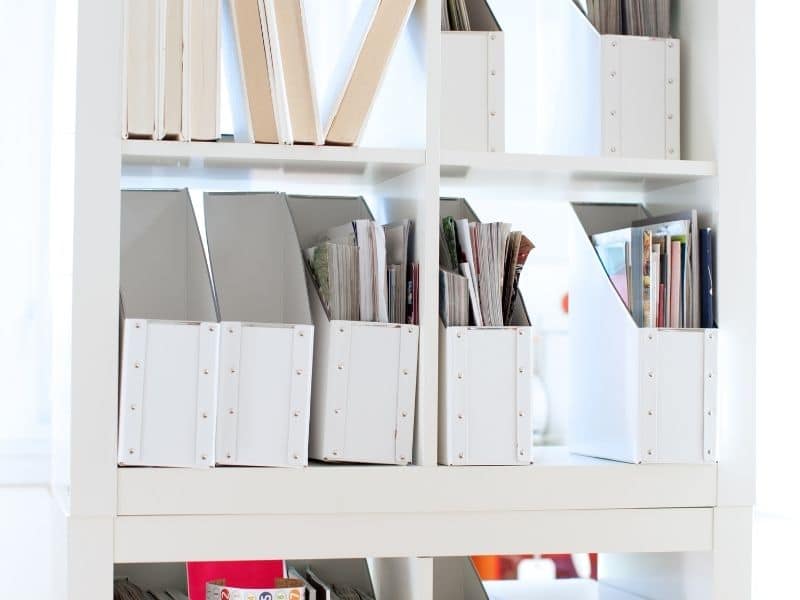 Solutions for Home Organization
We've all been there.
Clutter seems to creep up on us and ultimately takes over our homes. We struggle to find Solutions for Home Organization that work.
The following ideas and hacks help with everything from storage to labeling and everything in between, including how to organize your finances.
Whether indoors or out, we'll show you some of the best products to get that organized house you've always wanted.
Simple Solutions for General Home Organization
Suburban Simplicity is a participant in the Amazon Services LLC Associates Program, an affiliate advertising program designed to provide a means for sites to earn advertising fees by advertising and linking to amazon.com. Full Disclosure policy here.
You use these items all around the house. Some are for "stuff," but others help you organize your finances and home, plus save you money, like Quicken and The Nest home thermostat.
These resources help create simplicity and order, so you have more time to focus on what you want, like family, hobbies, or yourself.
Simple Solutions for Home Organization
Solutions to organize your home once and for all!

You may ask why is there a power strip on this list?
Well, cords tend to be one of the areas of our connected lives that tend to get out of control.
You can organize that area under the desk or in the garage by using a power strip. In short, investing in things that make life easier and save money, like energy-saving LED bulbs and a set-it-and-forget-it crockpot, lets you devote your time to more important things.
Use a Life Planner
One of the best ways to Organize Your Whole Life is a planner. Yes, it sounds simple, but it works. It keeps track of important dates and appointments, your kids' schedules, and more.
We can't say enough about trying to organize the day-to-day of a household without one. And don't forget the cute accessories! Your planner isn't complete without them, plus it makes using one more enjoyable!
Life Organization
Organize your life with these helpful tools.
Photo Credit: Amazon
Keep track of important dates, milestones, and everything in between with a planner.
Photo Credit: Amazon
Perfect for color-coding your planner or just making it more fun!
Photo Credit: Amazon
Washi tape is excellent for Bullet Journals, Scrapbooking, Stickers, Journaling, Planners, Books, Calendars, Cards, Vision Boards, and more!
Simple Solutions for Bedroom Organization
If your bedroom is in order, it's more relaxing and sets the tone for the rest of the house. Use one of all of these ideas to organize your sanctuary.
Bedroom Organization
The must-have organization supplies for your bedroom.
Make a Home Binder
If you want our house to run smoothly, try putting together a home binder (sometimes called a Home Management Binder or Household Binder). It will make it easy to find important information and help you keep track of life's details like your family calendar, cleaning schedules, emergency contacts, goals, and more.
Home Binder
Create a home binder to help you organize your time, goals, projects, household, and more!
Photo Credit: Amazon
Grab some binders and create a home binder. They're also great for organizing projects and more
Photo Credit: Amazon
Tabs will help divide your binder into sections for ease of use.
Photo Credit: Amazon
You'll need some clear sheet protectors to include printables and other essential documents in your home binder.
Outdoor and Garage Organization
There's no shortage of storage opportunities to discover for outdoor home organization.
You can add tasteful and functional accessories to complete your outdoor space. These ideas are great for yard and garden supplies! You'll have everything you need to create a beautiful—and perfectly organized yard.
Simple Solutions for Outdoor Storage
Outdoor storage solutions to keep things neat and protected.
Photo Credit: Amazon

The perfect place to store outdoor patio furniture cushions, outdoor toys, pool accessories, and beach towels, and more.
Photo Credit: Amazon

You'll need a heavy-duty tool storage rack to keep the garage organized.
Photo Credit: Amazon

Organize extension cords with this handy holder.
Photo Credit: Amazon

This wall-mounted organizer will help keep rakes, brooms, and cleaning supplies out of the way.

This post was originally published on July 13, 2017. We updated it with enhanced information on January 5, 2022.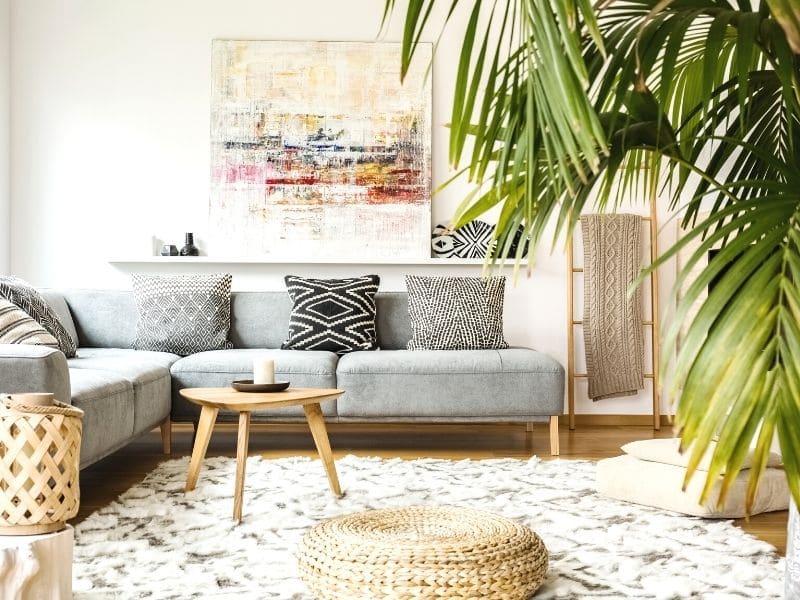 More Organization Ideas
Organize Your Home in 2 Minutes