These Back To School Tips give you EVERYTHING you need in one place! Advice, organization ideas, tips + tricks, recipes, and more for your best school year ever!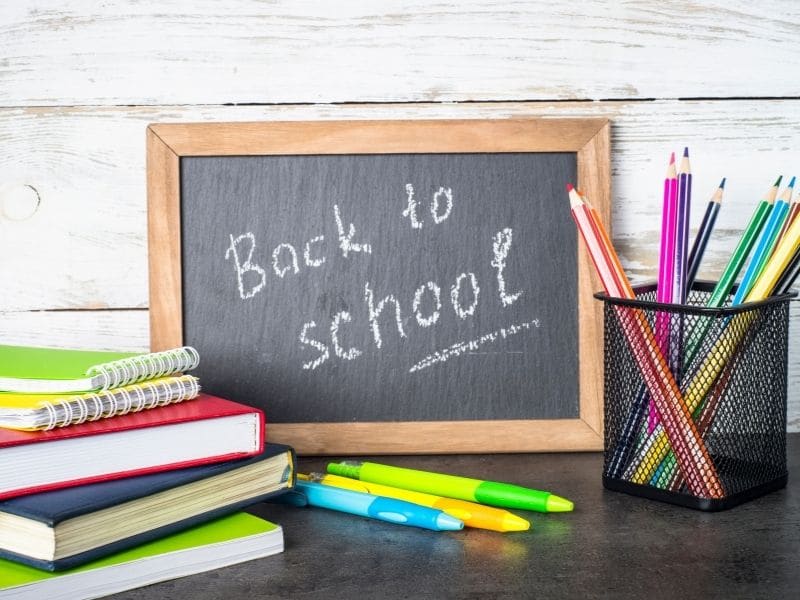 It's that time. The days are getting shorter, and there's a slight chill to the air. We've scoured the Internet for the best advice out there on getting (and staying) organized when it comes to back to school!
As the first day of school gets closer, it's time to push the reset button and get organized to set the whole family up for success.
This year, let's create a fresh start with these Ultimate Back To School Tips and get those systems that will make the rest of the school year smooth sailing.
Back To School Advice
Not only did we search the Internet for the best ideas, We asked some savvy mom bloggers for their BEST tips for helping their families with back-to-school organization.
Here's what they had to say:
Stephanie, founder and content creator of the Somewhat Simple blog, is an extremely busy mom of 5 that seems to have it down. Here's her best tip for Back to School:
Years ago I made these School Days File Boxes for each of my kids. When they come home with papers and projects I want to hang on to, I now have an organized place to put them!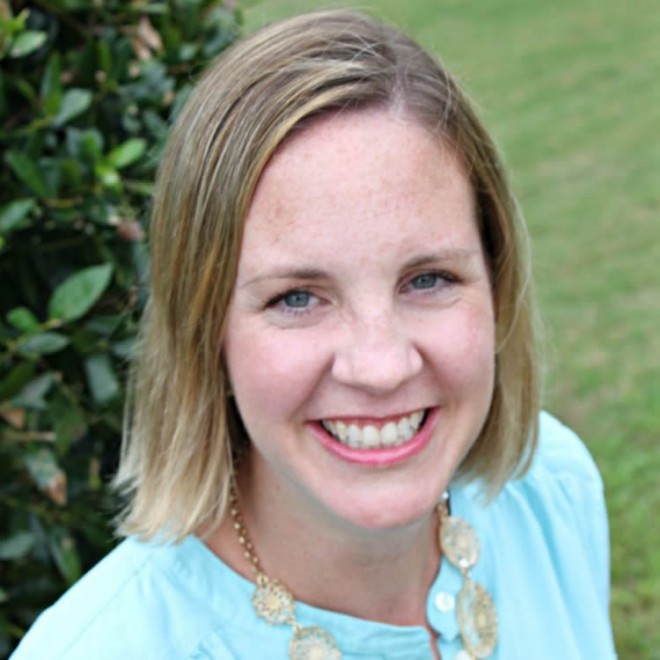 Jenny, a former school teacher who blogs at The NY Melrose Family, is a super productive mom of two. Here's her best tip for Back to School:
Create a family command center where you keep track of everything - from schedules to homework to notes that need go back to school signed. I would highly recommend keeping the backpacks there as well. This way they are easily accessible so that backpacks can be checked and cleaned out each day. Once school starts, I always get back to meal planning on a stricter schedule too. We use a meal planning printable to keep us in check for the school year.
Chellie, author of Art From My Table, recipe developer, and photographer is a thoughtful mom of 4 who blogs at Art from My Table. Her best tip for Back to School is:
Get the kids involved! Teach your kids how to make their own (healthy, balanced) lunch. They love doing it and it teaches them responsibility that lasts a lifetime.
This post contains affiliate links. Disclosure policy here.
Back to School Tips +Tricks
Kid-Approved Snacks - See how these kid-friendly ingredients can turn into healthy homemade snacks.
31 Best School Lunch Ideas for Kids - These clever ideas make you think beyond the sandwich!
How to Make School Lunch Prep Simple - Yes, packing school lunches can be simple and easy.
Easy Weeknight Meals in Your Crockpot - Putting dinner on the table in record time is no simple task. These easy, family-friendly meals help get the job done!
30-Minute Meals - Easy, delicious, and affordable meals that take 30 minutes or less! Bam!
Breakfast Simplified - Healthy make-ahead breakfasts. These can be stored either in the fridge or the freezer, making the morning routine easier.
How Moms Can Create A Morning Routine That Works - Gain control over your day and create a morning routine that truly works for you and your family.
Reducing Homework Stress - Reducing homework stress can turn homework into a positive experience, plus it teaches your child skills they can use for a lifetime.
55 Best Back-to-School Articles for Parents - Popular list of the best articles with all the things parents think about at back-to-school time.
My Kids Pack Their Own Lunches and Why Yours Should Too - Kids need the responsibility to feel a sense of accomplishment. This is the perfect way to help them.
25 Ways to Save Money Throughout the Year - Easy ways to conserve money and save for the things you want.
What to Do While Waiting to Pick the Kids Up From School - Don't waste valuable time. Try these tips to get more done!
General Back-to-School Organization
20 Amazing DIYs for Back-to-School - If you feel like being crafty, this list of 20 DIYs is pretty, and we mean PRETTY, inspiring!
Printable Backpack Checklist - Attach this handy list to your kiddo's backpack, and nothing will be forgotten!
Kids' Morning, Bedtime and Ready-for-School Printables - Help your kids start the year off right with these FREE printables that keep them organized with cute visuals.
Closet Organizer - This handy tutorial shows you how to make a closet organizer that creates a spot for your child's clothes every day of the week.
Household Organization Tips - These tips are simple but make a significant impact on keeping your family organized and efficient.
Kitchen Shortcuts - Knowing a few kitchen shortcuts will help you stay ahead of the game.
How to Stock Your Pantry for Back-To-School - Having healthy and nutritious food on hand makes packing lunches and snack time so much easier.
Organize School Supplies
School Supply Organizer - Have school supplies organized and easily accessible to make homework time a cinch!
Lazy Susan Homework Caddy - Having all the supplies your child needs in one place when it's time to do homework and dinner needs to be on the table is priceless.
Here are some super cool DIYs the kids can do with their school supplies!
How to Stay Healthy for Back to School
How to Keep Kids Healthy - Some simple wellness tips can go a long way in keeping youngsters from getting sick and keeping the family healthy.
Healthy Recipes for Kids - Serve these colorful, tasty, nutrient-packed superfoods to keep the kids healthy and happy this school year!
Back-to-School Essentials
Kid-Sized Volume Limited Headphones
Phew! There's a lot of information packed into these Back to School Tips! What are your best back-to-school tips or challenges? How do you keep the family organized? Let us know!
This post was originally published in 2016. We updated it with enhanced information on July 30, 2021.
You can FOLLOW US on FACEBOOK, TWITTER, INSTAGRAM, and PINTEREST to see more delicious food, fun crafts, home tips, + DIYs!