Make your Thanksgiving easy and stress-free! Check out this Thanksgiving Planner with so many holiday tips and tricks, and don't forget to grab your FREE printable checklist!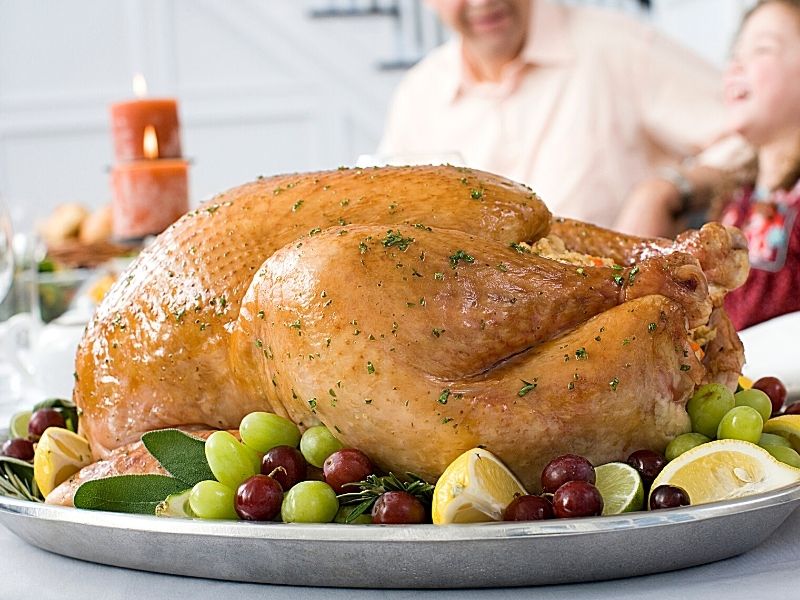 We have resources, so you know how to cook a moist turkey and some time-saving Thanksgiving tips!
Also, you'll want to get your house ready for guests! Finally, you'll want to know what to do with all your Thanksgiving Leftovers!
Ultimate Thanksgiving Planner
Are you hosting Thanksgiving this year and not sure where to start?
No problem! We've got you covered! With this Thanksgiving Planner, your Thanksgiving celebration will be easy and stress-free 🙂
It does take some planning, so let us show you how to tackle Thanksgiving organization like a pro, one week at a time.
4 Weeks Before Thanksgiving
Make your guest list and decide who to invite.
Decide on what type of Thanksgiving you want to host - formal, casual, potluck, etc. Do what works for you!
Create a Thanksgiving Menu and then create a detailed shopping list. (see below)
Send out invites if necessary. Either via post or electronically. Make sure you specify if (and what) they should bring.
Place your order for a fresh turkey if that's what you're serving. The best turkey, in our opinion!
Order a centerpiece that goes with the ambiance of your celebration, or buy supplies to make one. Here's a DIY Thanksgiving Table Decoration idea that takes very little time and effort.
3 Weeks Before Thanksgiving
Make sure you have enough tables & chairs to seat all your guests. If you're going to have a kids' table, make sure you factor that in.
Decide on the linens and the dishware you want to use.
Buy any kitchen items you need. Has your potato masher gone missing, or do you need a new roasting pan? Here are all the cooking essentials you need for Thanksgiving.
What to do 2 Weeks Before Thanksgiving
Shop for any non-perishable items to beat the rush. Grab any paper products, wine, or any other items that won't go bad.
Clean out the fridge & freezer. You need to make room for all the food and leftovers you'll have.
Cook anything that will freeze well - pie crusts, soups, stock, etc.
Make place cards & table decorations. Enlist the kids to help!
Here's a Thanksgiving (or Christmas) place card idea using cranberries!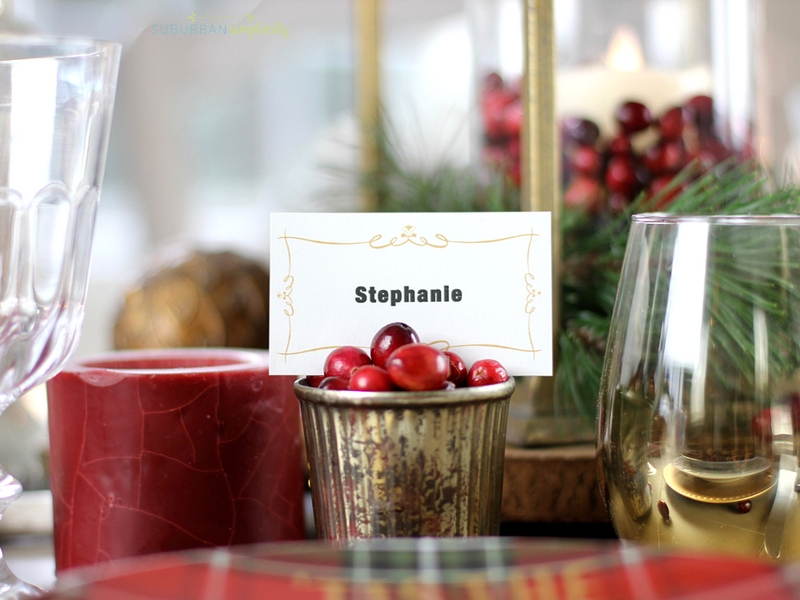 1 Week Before Thanksgiving
If you're buying a frozen turkey, now's the time. Check local supermarket ads to get the best deal.
Review recipes and prepare a cooking schedule. This is a key step to ensure success.
Prepare items to keep the kids busy - games, crafts, puzzles, etc. Here are some great Thanksgiving Games for kids.
Make sure you have enough storage containers or storage bags for leftovers.
4 Days Before Thanksgiving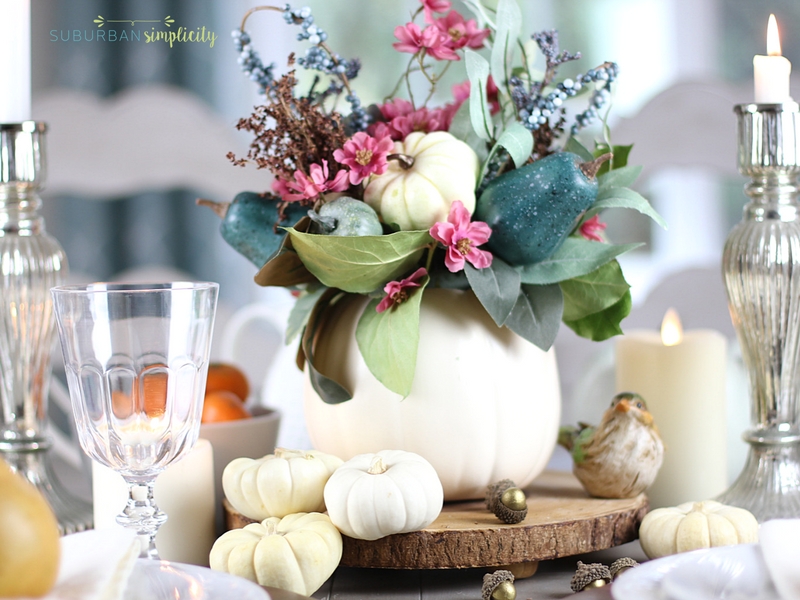 2 Days Before Thanksgiving
Buy your perishables & don't forget to get ice!
Clean veggies and then refrigerate them.
Chill your beverages.
Take anything out of the freezer you made ahead to defrost.
What To Do The Day Before Thanksgiving
Prep food that can be made ahead, like cranberry sauce. See below for ideas.
Chop and peel all your veggies.
Brine your turkey. We highly recommend this step and can tell you it makes a big difference if you don't want a dry bird. Here are 7 Tips for a Moist and Delicious Turkey you must read!
Spot-clean all the rooms that you will use while you're entertaining.
Set out serving dishes & silverware. We also recommend setting your table.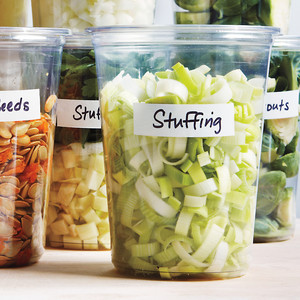 What to Prepare on Thanksgiving Day
Fill condiment dishes like cranberry sauce and refrigerate.
Put the turkey in the oven according to the cooking time.
Set out appetizers and snack foods.
Assign family members tasks like watching the kids or filling beverages for guests.
Make all other dishes, rolls, and gravy.
Prep coffee 20 mins before you plan on serving it.
Enjoy your dinner, and give thanks!
Grab Your Free Printable Thanksgiving Checklist!
Best Thanksgiving Side Dishes
For a traditional Thanksgiving menu, here are the most popular homemade side dishes.
Stuffing
Mashed Potatoes
Crock Pot Mashed Potatoes
Green Bean Casserole
Sweet Potato Casserole
Cranberry Sauce
Carrots
Brussels Sprouts
Parker House Rolls
Mac & Cheese
Crock Pot Macaroni and Cheese
Creamed Corn
What Thanksgiving Food Can you Make Ahead?
Thanksgiving dinner can be overwhelming for even the most seasoned cooks. This little step is a lifesaver! There are several recipes you can make ahead to save time and stress leading up to Thanksgiving day.
Here's a guide to what food you can make ahead:
2 Weeks Before you can make and freeze:
Pie Crust(s)
Soups
Dinner Rolls
Stock
Sweet Potato Casserole
2 Days Ahead:
1 Day Ahead:
Mashed potatoes
Casseroles
Stuffing
Salads (without dressing)
Other sides
Printable Thanksgiving Shopping List
When it's time to go shopping, you need to track what you need to buy. Here's a printable Thanksgiving shopping list, so you have everything in one place!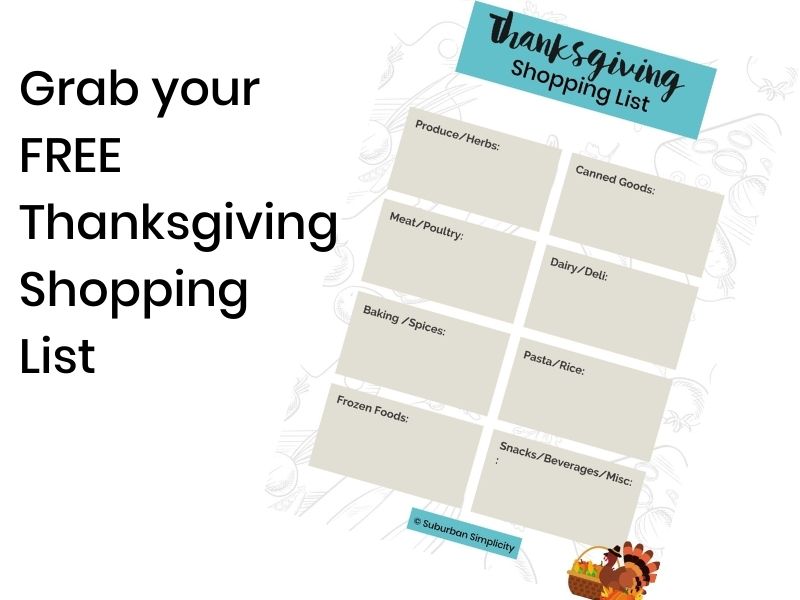 Thanksgiving Dinner Checklist
If you need something to help keep things organized on the day of Thanksgiving, here's a Thanksgiving Dinner Checklist.
Best Thanksgiving Treats
One of the best ways to celebrate the holiday is with cute Thanksgiving treats! The kids can help with these, and they'll bring a smile to the face of all your guests!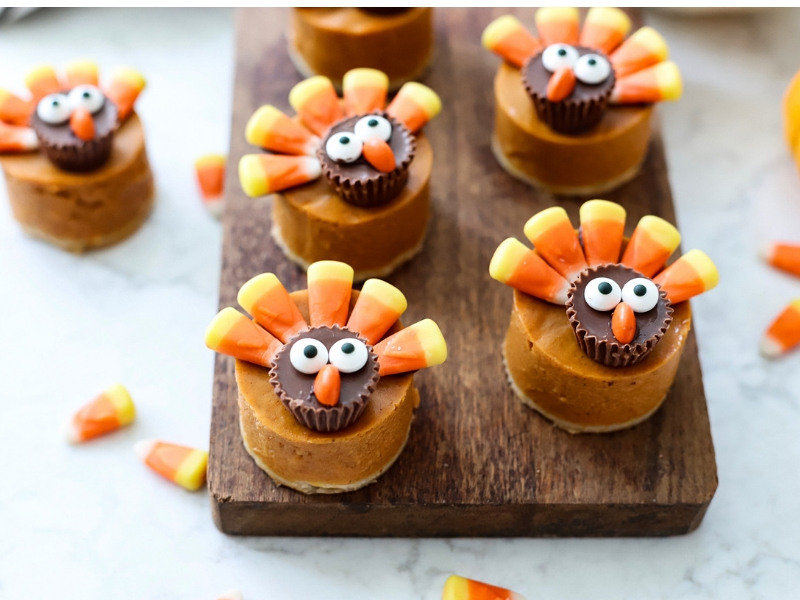 What Time is Best for Thanksgiving Dinner
So, we call it Thanksgiving dinner, but the feast is usually served earlier in the day. The most common times are 2-4 pm, but you can also serve it as early as noon if your turkey is done.
Eating earlier gives you time for leftovers later in the day 🙂
Essential Kitchen Supplies You Need for Thanksgiving
This post contains affiliate links. Disclosure Policy here.
Click to view these essential items for preparing a delicious Thanksgiving feast.
Thanksgiving Essentials
Your must-have Thanksgiving dinner preparation essentials!
What Size Turkey to Get for Thanksgiving
First, we suggest ordering a fresh turkey to ensure you get the type and size you want. We can tell you from experience, the flavor difference from a frozen one is worth the extra expense!
Pro Tip: Follow the USDA food safety guidelines for thawing your turkey. Plan ahead and allow approximately 24 hours for each 4 to 5 pounds in a refrigerator set at 40 °F or below.

Erin
Make sure you reserve a fresh turkey two to three weeks in advance. The supermarket or farm will have time for picking up your bird just before Turkey Day - just make sure you put it in your schedule!
As for the size of the turkey, for a large party (10 to 12 people), you'll need approximately a 15-to-20-pound turkey – figure 1½ pounds per person.
Turkeys of 12 pounds or less have a smaller meat-to-bone ratio, so if your guest list is smaller, plan for two pounds for each guest.
Remember that the larger the bird, the more likely you will have leftovers, which is a good thing in our book!
How Much to Serve At Thanksgiving Dinner
This guide should be helpful when planning your meal. Numbers are approximate.
| | | | |
| --- | --- | --- | --- |
| | 6 People | 10 people | 20 People |
| Turkey | 6-7 lbs | 14 - 16 lbs | 24 - 28 lbs |
| Appetizer | 1 | 2 | 2 - 3 |
| Salad | 1 green | 1 green | 2 (green & other) |
| Starchy Side | 1 | 2 | 3 |
| Veggie Side | 1 | 2 | 3 |
| Dessert | 1 | 2 | 3 |
| Bottles of Wine | 3 | 6 | 12 |
How to Carve Your Turkey
Other Thanksgiving Tips
Here's the Complete Guide for What to Do With Thanksgiving Leftovers. Includes how long they keep, how to store them, and how to reheat them for the best results.
Follow these Tips from the Thanksgiving Planner and make your family's celebration run smoothly this year! Don't forget to Grab Your Free Thanksgiving Checklist!
Enjoy and create some memories!
You can also FOLLOW US on FACEBOOK, TWITTER, INSTAGRAM, and PINTEREST to see more delicious food, fun crafts, parenting tips, + DIYs!
This post was originally published on October 25, 2018. We updated it with enhanced information on October 9, 2020.