Here are 10 Stress-Free Ways to Prep Your Home for Guests in a hurry! Easy ideas to clean and ready your house for overnight guests that take minutes and make your guests feel welcome.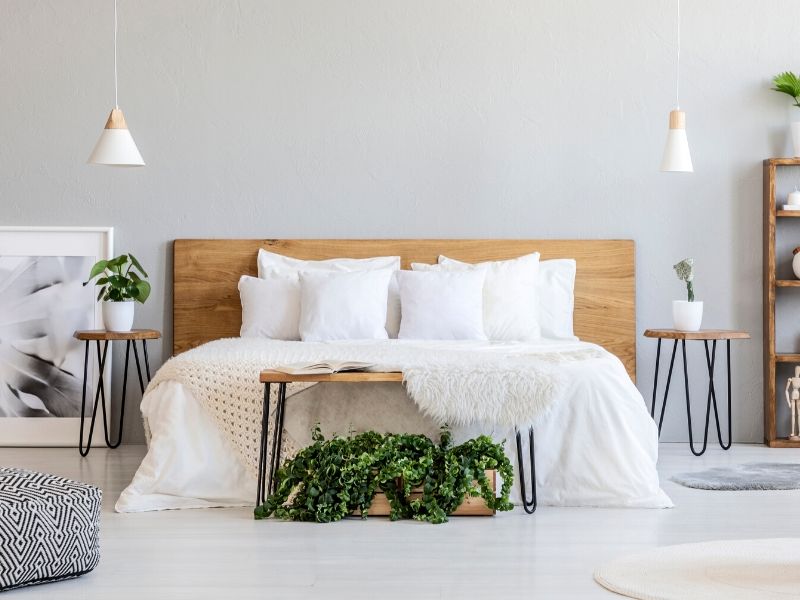 10 Stress-Free Ways to Prep Your Home for Guests
Do you have plans to host houseguests at your home for the upcoming holidays? Not everyone is blessed with Martha Stewart-like skills of being a perfect host, but it doesn't take much to fake it! You can prep your home for guests in a hurry with these tips and be ready to make your guests feel at home when they arrive.
Keeping things simple around the house is vital!
Let's Prep Your Home for Guests in a Hurry with These Tips
Clean Your Entryway
If you're going to spend time cleaning any area, we highly recommend making this area the entryway and porch.
This area is the first place your guests will see when they arrive and your first chance to make them feel at home. Clean and declutter this space so you make a good impression, and when they walk in, they will feel welcome without feeling crowded.
Do a Quick Cleanup
Right before your guests are due to arrive, make a quick run through the house (15-30 minutes), picking up any laundry, shoes, toys, etc., that you might be cluttering the floor. Quickly run the vacuum over your flour so that your house looks clean and ready for guests.
A deep clean isn't necessary if your home isn't overly dirty. The best way to keep it clean on an ongoing basis are these Tips for a Clean House.
Ask Ahead
If you have any questions for your guests, such as inquiries as to allergies, favorite foods, routines, etc., ask them before they arrive. If you have this information ahead of time, you can be prepared in advance and have things they may need on hand.
This really makes them feel like you care.
Prep a Basket of Easy Breakfast Items
This idea is one of our favorite ways to make our home special for guests.
Place a basket on your kitchen table, island, or counter and fill it with simple breakfast foods. It's hard to prepare 3 meals a day when you're entertaining guests and are likely busy throughout the day, so a quick on-hand breakfast is a nice touch.
We like to make the following items available at this makeshift breakfast bar:
fresh fruit
packaged pastries
cereal
protein bars
And, of course, coffee!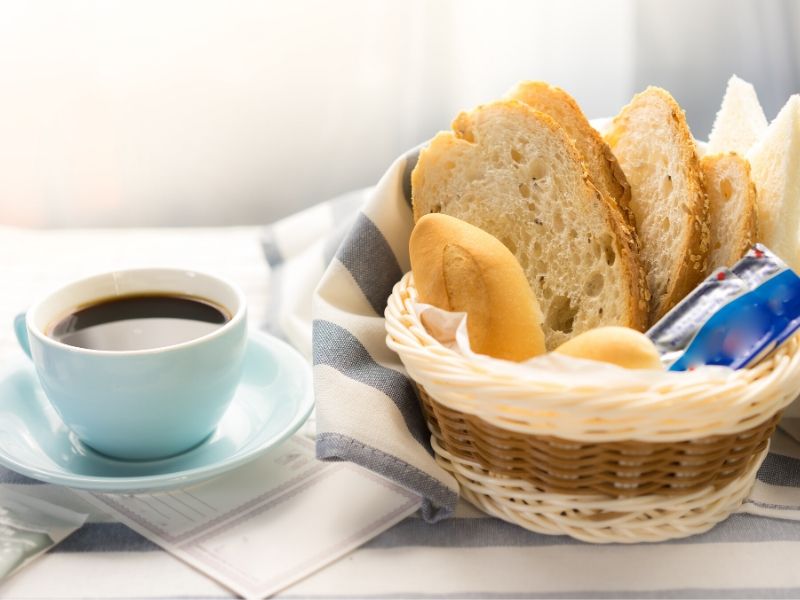 Make the Bed
Before your guests arrive, place clean linens on the bed and fluff the pillows. It takes just a few minutes to do, but your guests will feel very welcomed with this small touch.
Extra pillows and blankets also make a room feel homey.
At a minimum, try to have an alarm clock, tissues, and a trash can in your guest room.
Tip: If the sheets are clean, but haven't been used in a while, place them in the dryer with a dryer sheet to freshen them up!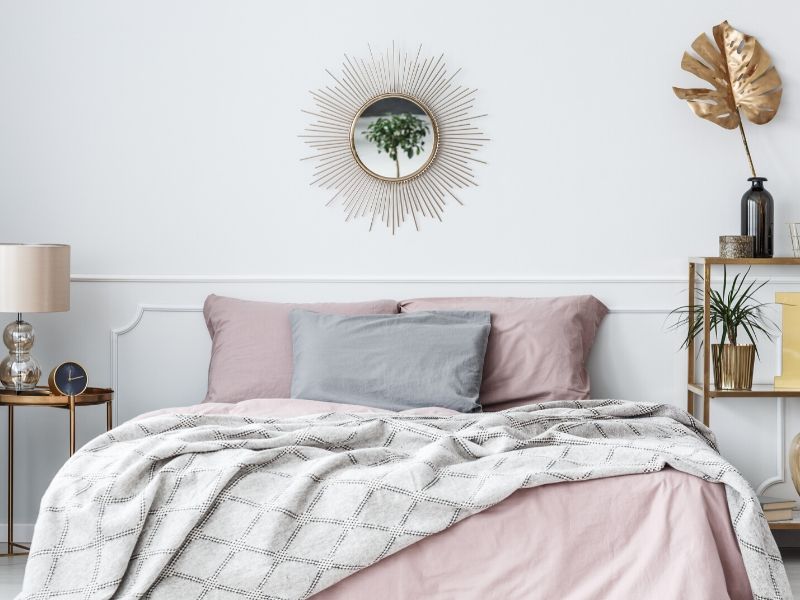 Prep Your House for Guests by Clearing a Shelf or a Countertop
Clear a single shelf, table, or countertop in the room that your guests will be sleeping in. This will allow your guests a space to keep their suitcases and any personal items they are traveling with.
If you have time, clearing closet space is also a good idea.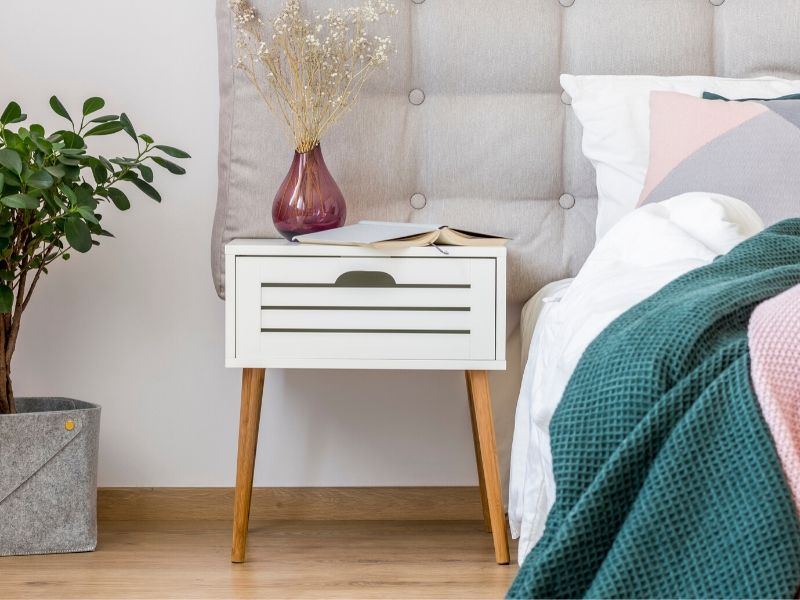 Set Out Clean Towels and Washcloths
Make sure that your guests know where they can find fresh towels and washcloths.
Even if you just set them out on the counter in the bathroom or at the end of their bed, this will go far toward making them feel welcome.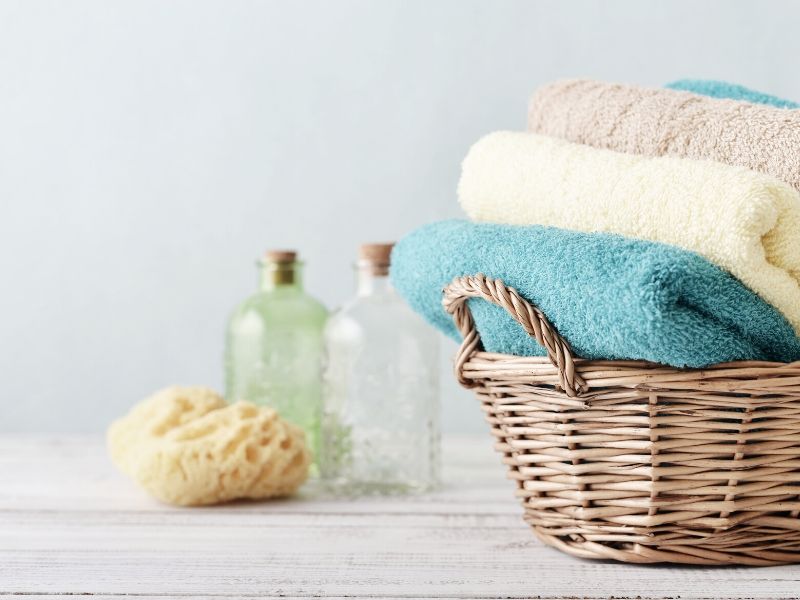 Light Some Candles
Have you ever heard real estate agents suggest baking cookies when preparing to show a home?
This is because a pleasant smell in a home can make all the difference and make it seem more welcoming.
If you have some soy wax candles, wax melts, or even some essential oils, light them up about an hour before your guests arrive for a great-smelling house that helps make it feel fresh and inviting. 
Tip: Fresh flowers are also a great way to make the house smell good and welcome guests.
Light Up the Fireplace
During the fall and winter, the warm ambiance of a fire is very soothing and welcoming. It not only keeps your house toasty, but it also creates a place for guests to gather once they arrive and are settled.
Play Some Background Music
Create a relaxed mood with some background music. Christmas music is a festive touch if the guests are staying during the holidays. If not, something relaxing and turned down low, so it's just a little background ambiance is perfect.
One bonus tip we can offer is to get enough sleep the night before guests arrive. Being well-rested will help alleviate stress and make the visit more enjoyable for all!
You can also FOLLOW US FACEBOOK, TWITTER, INSTAGRAM, and PINTEREST to see more delicious food, fun crafts, + DIYs!