Follow these simple and easy tips, and you'll have a juicy and moist Thanksgiving turkey to serve on Thanksgiving or Christmas. Your family and friends will rave about how delicious it is!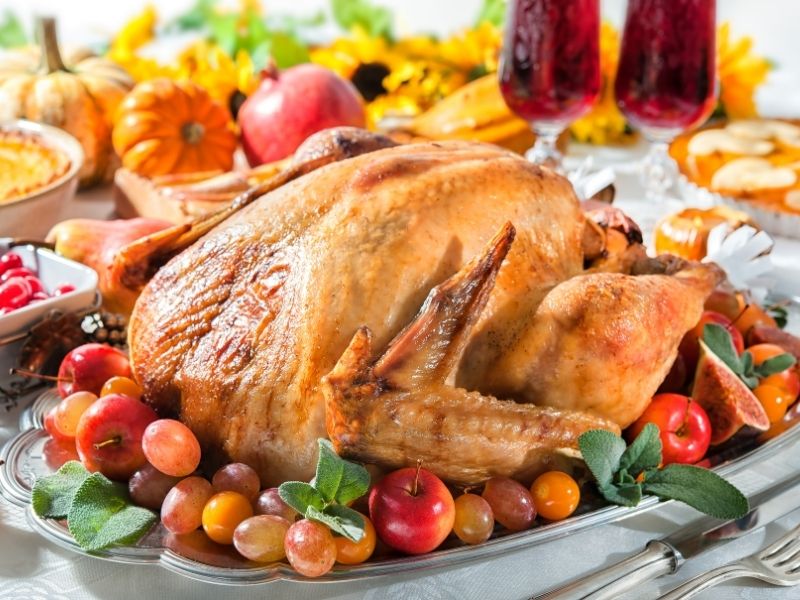 We have Tips for Planning Thanksgiving Dinner with a printable checklist and Tips to Make Thanksgiving Go As Easy As Possible! You'll also want to know How to Store Leftover Turkey!
As Thanksgiving draws near, it's time to start planning for a moist and juicy turkey dinner.
We enjoy hosting family and friends and have learned throughout the years that there are a few essential tips that help cook a moist turkey.
Here are 7 easy ones that will help you prepare a succulent bird for your Thanksgiving feast.
Related: How to Get Your House Ready for Guests in a Hurry
Jump to:
Choose a Fresh Turkey Over a Frozen One
According to Sunny Anderson, host of Food Network's "Home Made in America," there's no question. "Always buy fresh."
However, if you prepare a frozen one, here is a handy guide from the FoodSafety.gov website to help thaw your turkey in time to cook it.
| | | |
| --- | --- | --- |
| Turkey Size | Thaw In Refrigerator | Thaw in Cold Water |
| 4 - 12 lbs | 1 - 3 days | 2 - 6 hours |
| 12 - 16 lbs | 3 - 4 days | 6 - 8 hours |
| 16 - 20 lbs | 4 - 5 days | 8 - 10 hours |
| 20 - 24 lbs | 5 - 6 days | 10 - 12 hours |
Turkey Thawing Times
Bonus tip - Purchase one pound of raw turkey per person (includes a moderate amount for leftovers). 1 ½ pounds per person if you have hearty eaters or want lots of leftovers.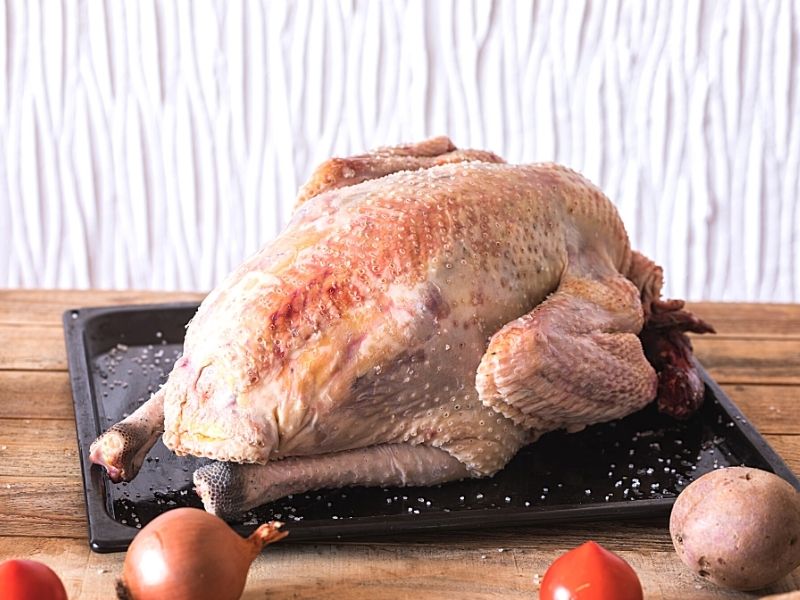 Brine Your Turkey
Brining is an easy, sure-fire way to a moist and flavorful turkey.
We never cook poultry without brining it! A typical brining solution contains water, salt, sugar, and a variety of spices and aromatics.
Just be sure to follow a trusted recipe so you get the right proportion of each. For ease, we typically use these large Ziploc bags as brining bags.
You can flavor a brine as well.
If we are making our own, we like to use a combination of herbs and spices — rosemary, thyme, bay leaves, peppercorns, cranberries, whole cloves, and allspice. Plus, we put in some onions and halved garlic cloves for extra flavor.
If we purchase a pre-made brine, we like the turkey brine from Williams Sonoma.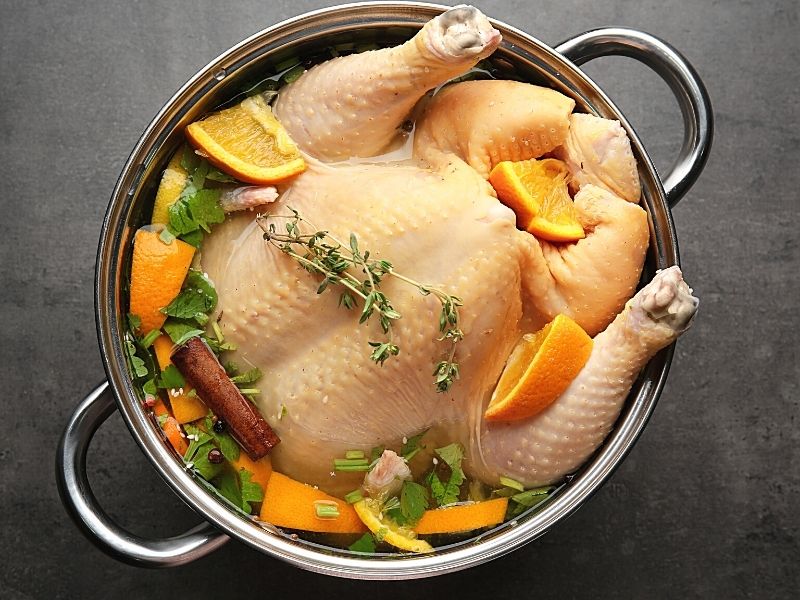 Rub Soft Butter Under The Skin
Placing some butter under the skin is an excellent way to get a moist turkey.
As it melts, it bastes the turkey and adds a yummy buttery flavor. You can add simple herbs and spices to the butter for even more flavor, like thyme and rosemary.
Bring Your Bird to Room Temperature

It's so important to allow your turkey to come up to room temperature before cooking. This simple tip will allow the heat to be evenly distributed and provide an accurate cooking time for your turkey.
Roast the Turkey Upside Down at First
This method sounds strange at first, but it totally makes sense. Placing the turkey, breast side down, on a V-rack for the first hour or so of roasting essentially allows it to baste itself.
Any marks left by the rack will disappear once you flip the turkey over and finish roasting it.
Don't overcook it
Use a thermometer, either an instant-read Thermometer
or a probe-style thermometer
, to monitor the temperature in the thickest part of the thigh (be careful not to hit the bone).
According to the USDA, you're aiming for 165° F to take your bird out of the oven. It's worth investing in a good meat thermometer if you don't have one.
The turkey will continue to cook as it rests, so the temperature should rise another 10 degrees or so once it's out of the oven.
Let the Turkey Rest Before Carving
We know it's tempting to do it right away, but the intense heat of your oven forces the juices into the center of the bird, so after roasting, let the turkey rest for about 30 - 45 minutes.
That should give you enough time to make your gravy, which is one of the most important parts of a turkey dinner :)!
The juices will redistribute, and you'll get moister slices.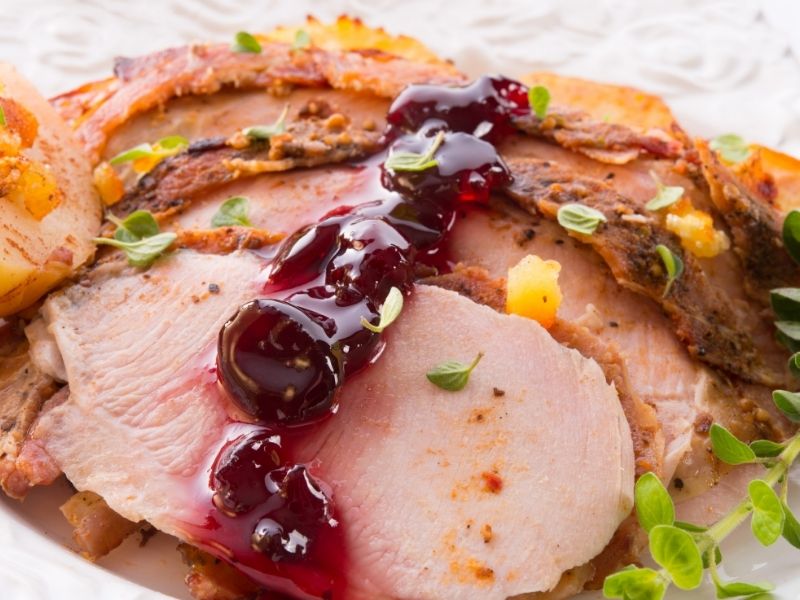 Additional Turkey Roasting Questions and Answers
Q: Do you place water in the roasting pan when cooking a turkey?
A: Yes, Place some water in your roasting pan to help keep it moist. This can also help when gathering the bits from the pan to make your turkey gravy.
Q: Should you baste a turkey?
A: Yes, we recommend basting your turkey while it cooks. Use a spoon or turkey baster to baste the buttery juices over the top of the bird every 30 minutes during cooking.
Q: How long should I let my turkey rest before carving it?
A: To retain as much moisture as possible, we definitely recommend letting it rest after cooking. About 30- 45 minutes gives the turkey time to reabsorb the juices. Also, there is no need to tent the turkey with foil to keep it warm while it's resting. This tends to make the skin a little soggy.
Delicious Thanksgiving Recipes
This is the Best Cranberry Sauce, and it's so easy to make!
Roasted Brussels Sprouts are always on our Thanksgiving table.
Goat Cheese and Honey Bites make the perfect Thanksgiving Appetizer.
Save oven space and use a Crockpot Stuffing Recipe!
Crockpot Mashed Potatoes help keep your stovetop free for other dishes.
If you need another side dish, try Slow Cooker Mac & Cheese.
Another favorite appetizer option is Cranberry Brie Bites.
Kids and grownups love these Pumpkin Pie Turkeys.
Better yet, let the kids make these Candy Pretzel Turkey Bites!
Don't forget the Pumpkin Pie or skip making the crust and serve Pumpkin Pie Bombs!
This EASY Pumpkin Dump Cake is a wonderful alternative to Pumpkin Pie.
In case you have extra, here's what you do with leftover cranberry sauce.
Here's the Complete Guide to Thanksgiving Leftovers. It tells you how to store them and for how long.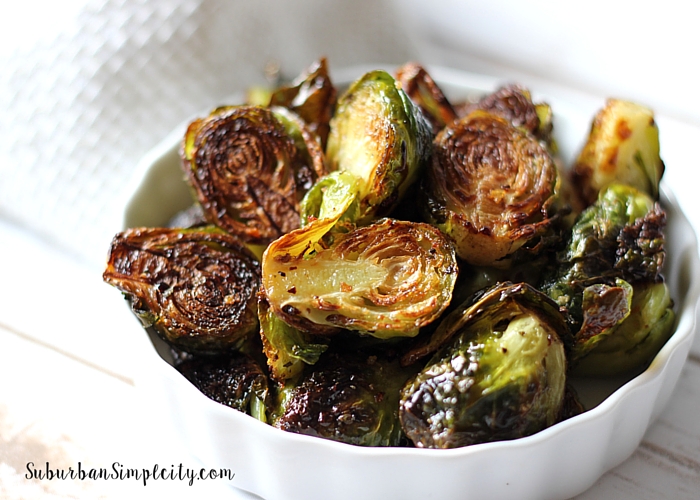 This post was originally posted in 2015 and updated with enhanced information on October 13, 2020.
We hope your turkey turns out just the way you like. Enjoy the blessings of the season.