Here's the list of essential tools for Thanksgiving dinner you need for stress-free cooking and baking. All the must-have tools to cook the perfect turkey and all the delicious sides.
To plan a stress-free holiday, use our Thanksgiving Countdown Planner and follow our Tips to Make Thanksgiving Easy.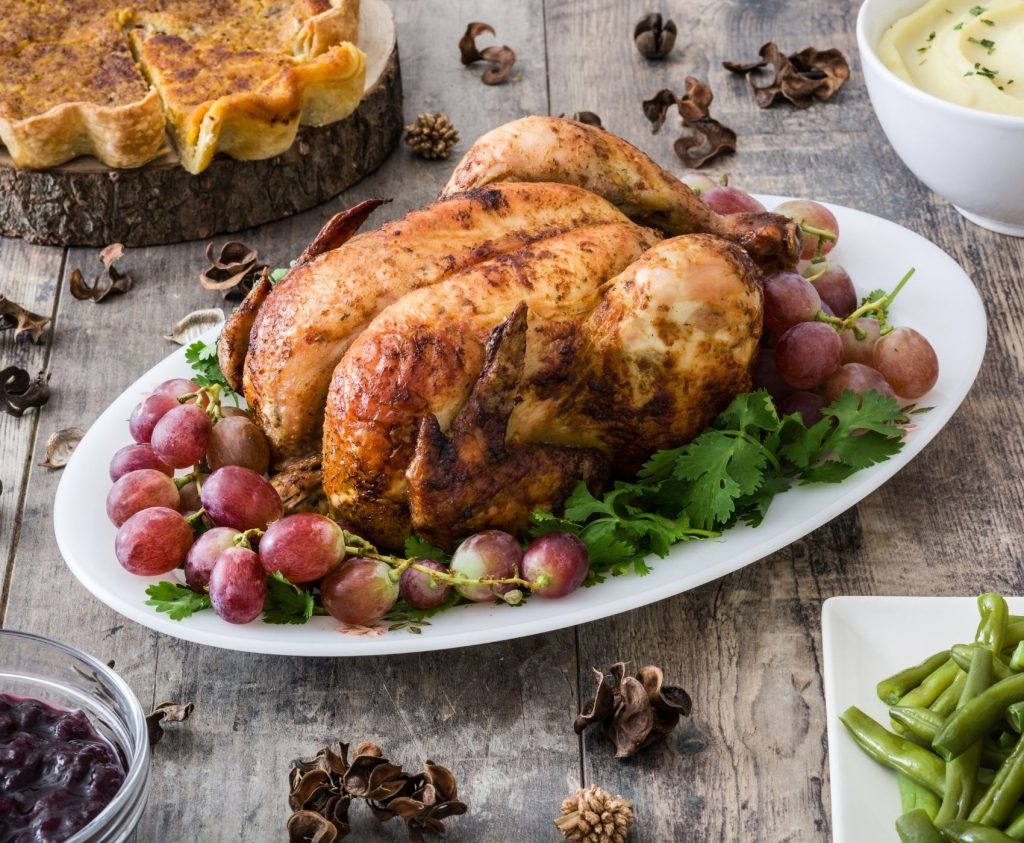 17 Essential Tools for a Delicious Thanksgiving Dinner
Cooking Thanksgiving dinner and all the trimmings is a big task. Whether you're a newbie or a seasoned pro, with the right tools, you can make things so much easier on yourself on Turkey Day.
Before you start planning your Thanksgiving menu, make sure you have all the kitchen tools and appliances you need on hand.
We have a Thanksgiving countdown checklist and shopping list that's incredibly helpful.
The following essential tools are sure to make cooking Thanksgiving dinner much simpler this year and for years to come.
Turkey Cooking Tools
With the right turkey cooking utensils, you're well on your way to a moist and delicious Thanksgiving bird! Here's what you need.
Roasting Pan and Rack
The turkey is the star of your meal on Thanksgiving, so don't forget to grab a quality roasting pan big enough to hold your turkey. Make sure your pan has a sturdy rack to help the turkey roast evenly as it cooks.
Turkey Baster
When it comes to picking a turkey baster to get the job done, stainless steel is the way to go. Unlike plastic, it won't melt, and it's dishwasher safe.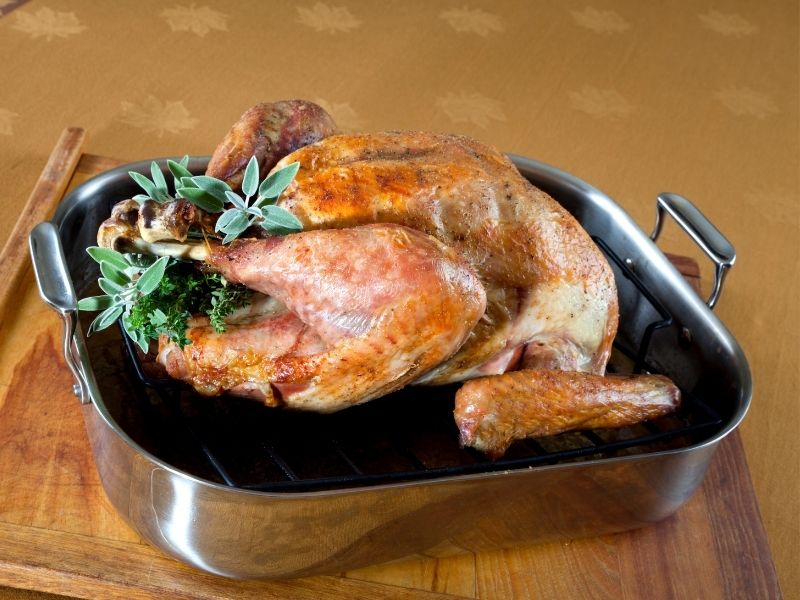 Digital Thermometer
You don't want to serve your guests under or overcooked meat at your dinner! Make sure your turkey is cooked correctly with the help of a digital meat thermometer.
Knife Set
Carving the Thanksgiving turkey, slicing your homemade bread, and finely chopping onions all require different types of knives. That means it's a good idea to purchase a knife set so you have all the utensils you need on hand as you prep.
Thanksgiving Baking Tools
Thanksgiving baking essentials are so important to have on hand. There's no way to bake that perfect pie crust or favorite casserole without them!
Casserole Dishes
Preparing dishes ahead of time is a great way to save time while cooking on the big day. That means you're going to need plenty of casserole dishes on hand to hold all those scrumptious pre-made sides.
Pie Plates
It's also a good idea to have a few pie plates in your kitchen so you have enough dishes to hold your different flavored pies at your Thanksgiving dinner. Hello, pumpkin pie!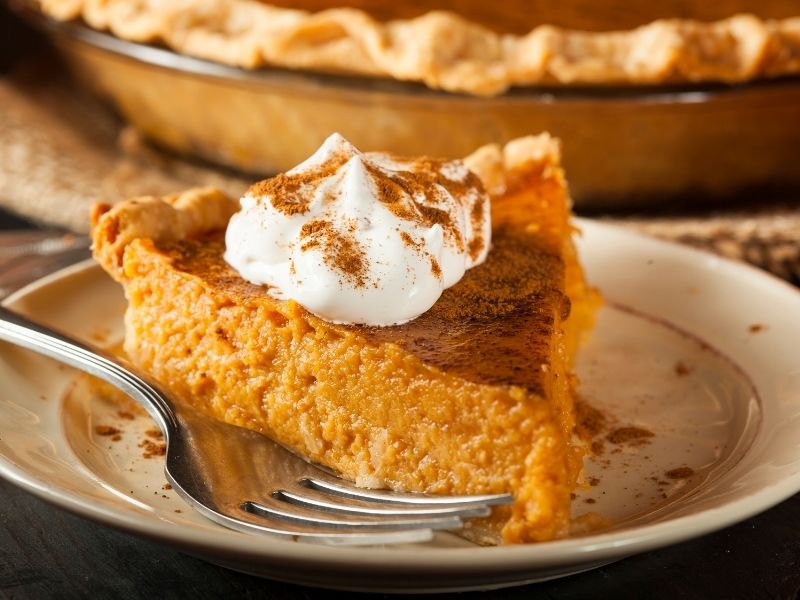 Rolling Pin
Get your homemade pie crusts perfect with the help of a rolling pin this Thanksgiving. Don't forget a dough pastry scraper, so you're super efficient!
Stand Mixer
Make blending up desserts and other baked goods a breeze with a stand mixer this Thanksgiving. This is a much-used kitchen item.
Kitchen Timer
Keep from burning your dishes as they cook with the help of a kitchen timer (or two) to help you keep track of the cook times of all your menu items.
Thanksgiving Dinner Prep Tools
Mandolin Slicer
From slicing potatoes for your au gratin potatoes to creating precise cuts on veggies for your salad, having a mandolin slicer in your kitchen will make Thanksgiving dinner prep a breeze. PS - this little wonder has over 11,000 positive reviews.
Food Processor
Cut down on your food prep time with the help of a compact food processor. This appliance is great for everything from blending pie dough to chopping veggies.
We use it for all those onions and celery!
Potato Ricer
Make sure your mashed potatoes are smooth and creamy with the help of a potato ricer for preparing this popular side dish.
Fine Mesh Strainer
A fine mesh strainer is a must on Thanksgiving to help you sift your powdered sugar or remove lumps from your gravy.
Sauce Pans
You'll need a few saucepans on hand to help you prepare essential holiday dishes, like boiling potatoes or whipping up the gravy for the turkey and to make your cranberry sauce.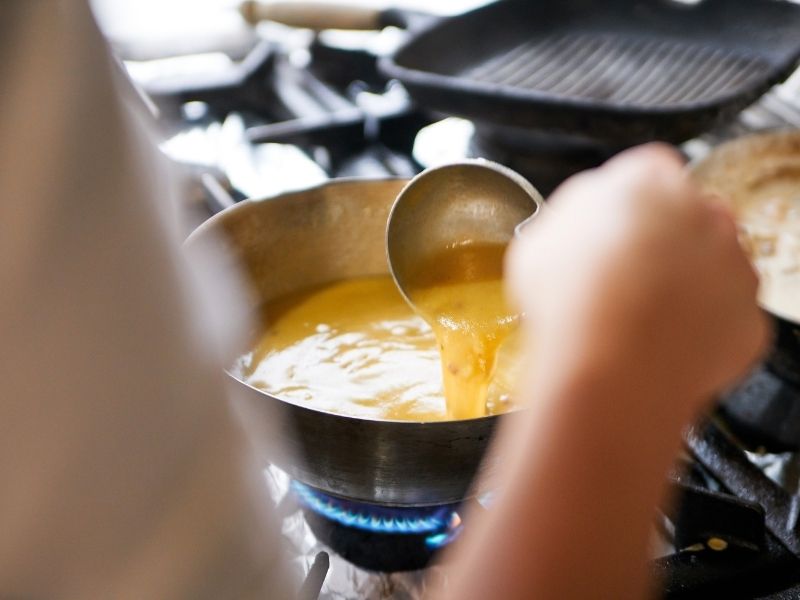 Other Handy Thanksgiving Must-Haves on Your List
Slow Cooker
Help cut down on the amount of time you spend cooking sides for Thanksgiving with the use of a slow cooker this year. It's also great for keeping things warm while you cook other dishes.
Aluminum Foil
Make clean-up a little easier after dinner is over with the help of aluminum foil for covering pans, protecting pie crust from burning, or covering the top of the turkey to keep it from over-browning.
Now it's time to grab your essential tools for thanksgiving dinner and start making family memories in the kitchen.
You can also FOLLOW US on FACEBOOK, TWITTER, INSTAGRAM, and PINTEREST to see more delicious food, fun crafts, parenting tips + DIYs!