How to Stock Your Pantry for Back-to-School Ease. Ideas and tips for what to have on hand, so mealtime and meal prep are simple, easy, and stress-free. 
Also, check out our Back to School Organizing Tips and the Ultimate Back to School Planning Guide!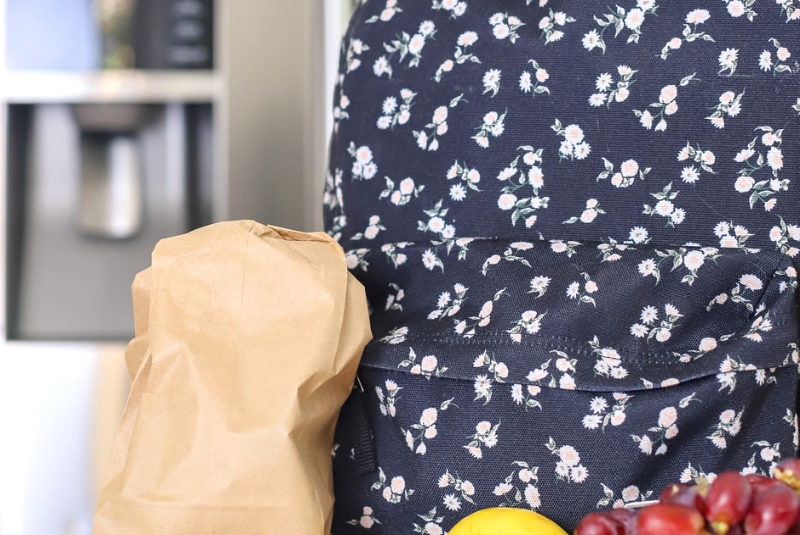 How to Stock Your Pantry for Back-to-School Ease
Oh, the excitement of another school year! After lazy summer days spent by the pool or at the park, that shift in routine can often be stressful.
What is the best solution? A little organization!
Organizing helps the whole house feel so much calmer and more organized.
One of the simplest ways to do this is to have the right food on hand to make quick and easy meals and snacks. Let's see How to Stock Your Pantry for Back-to-School Ease.
Stocking your kitchen with versatile staples truly is the easiest way to make mealtime a snap.
Utilizing your freezer so you have ready-to-eat items on hand is also a lifesaver on some days when life seems extra crazy.
Tip: Before you begin stocking up, clean out old and outdated items from your freezer and pantry!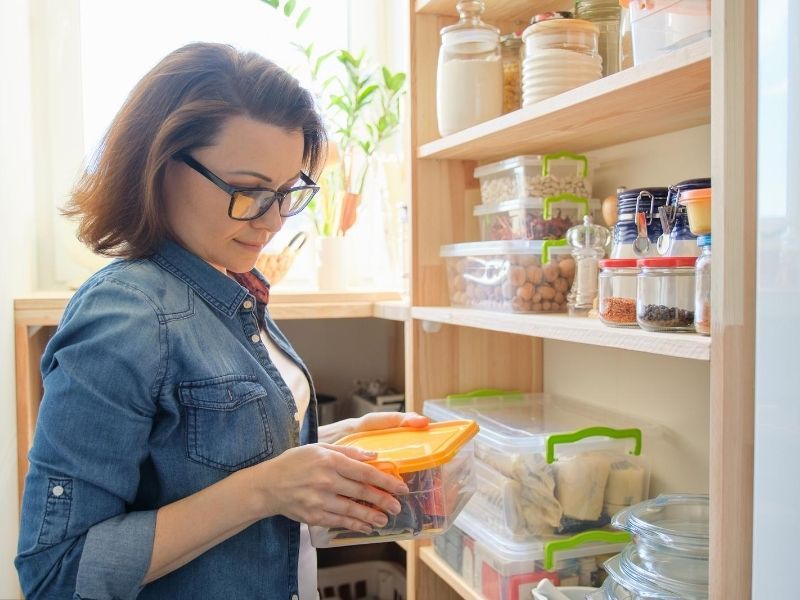 Back-to-School Freezer Items:
Frozen vegetables like peas, corn, and spinach to throw into soups, all kinds of pasta, stews, and hide in smoothies. #momtip
Frozen fruits such as cherries, berries, mango, and pineapple to be added to cereals, blended into smoothies or smoothie bowls, or baked into Easy Oatmeal Bars.
Protein sources like Chicken Nuggets and kid-approved meatballs!
Freezer waffles or pancakes for simple breakfasts, snacks, or dinner in a pinch.
Tip: For a healthy swap, you can find whole-grain options for frozen waffles and pancakes that kids gobble up!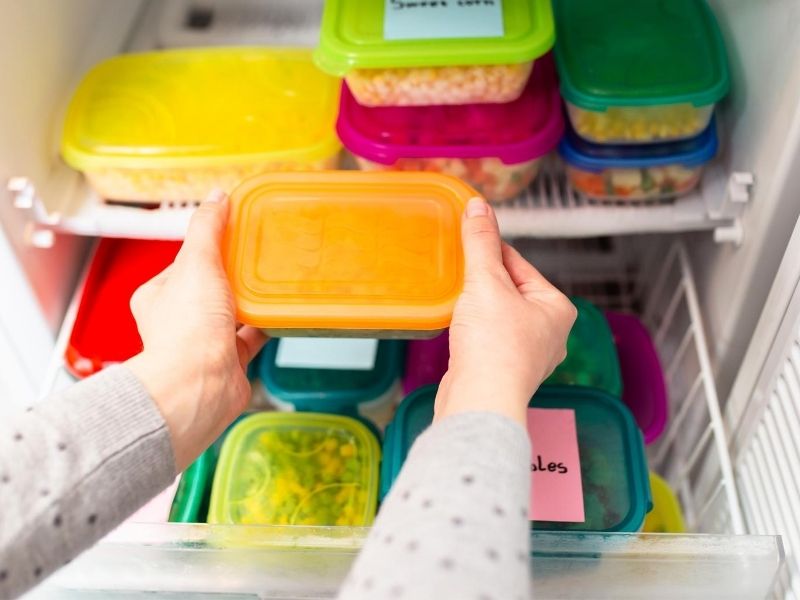 Ideas to quickly throw together a meal with your Chicken Nuggets:
We know kids love nuggets! Here are a few ideas to make nuggets and little more fun!
Chicken and Waffles extravaganza. Toast freezer waffles and place cooked Chicken Nuggets on top or between them. Drizzle with syrup. Ah. May. Zing!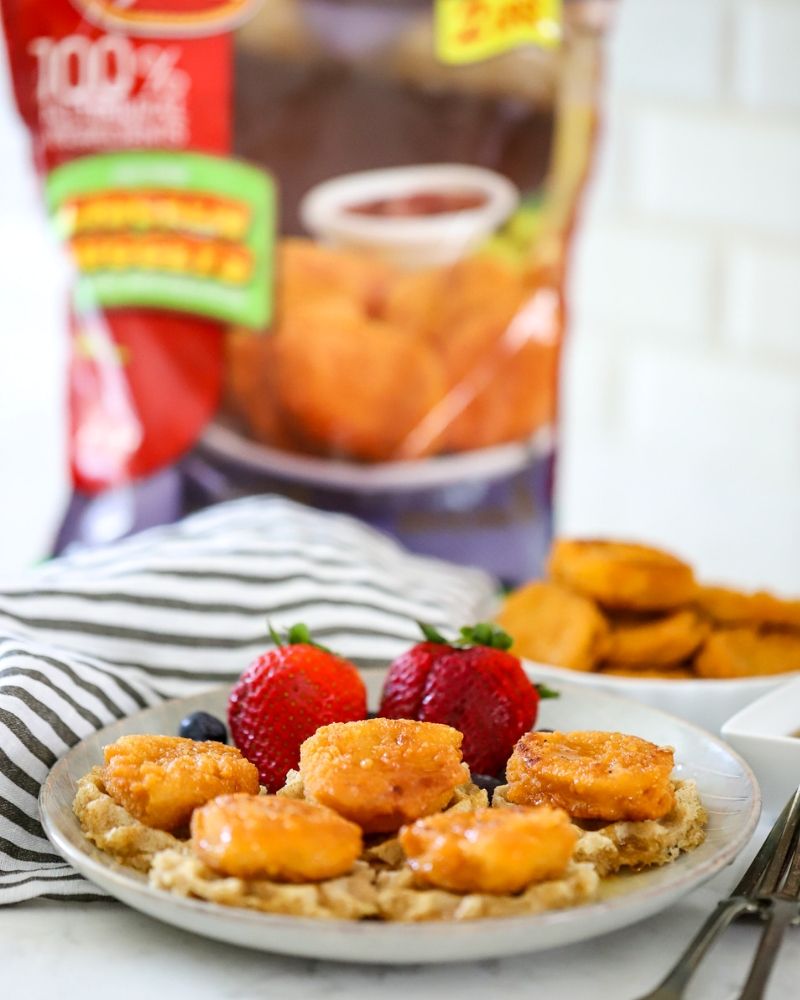 Place cooked Chicken Nuggets onto a bed of greens, add in a few extra salad toppings like tomatoes and carrots, and drizzle with dressing. Dinner is done!
Team Chicken Nuggets up with a couple of quick-cooking veggies—zucchini and cherry tomatoes are perfect—and place them onto skewers. Then, roast for 10-15 minutes!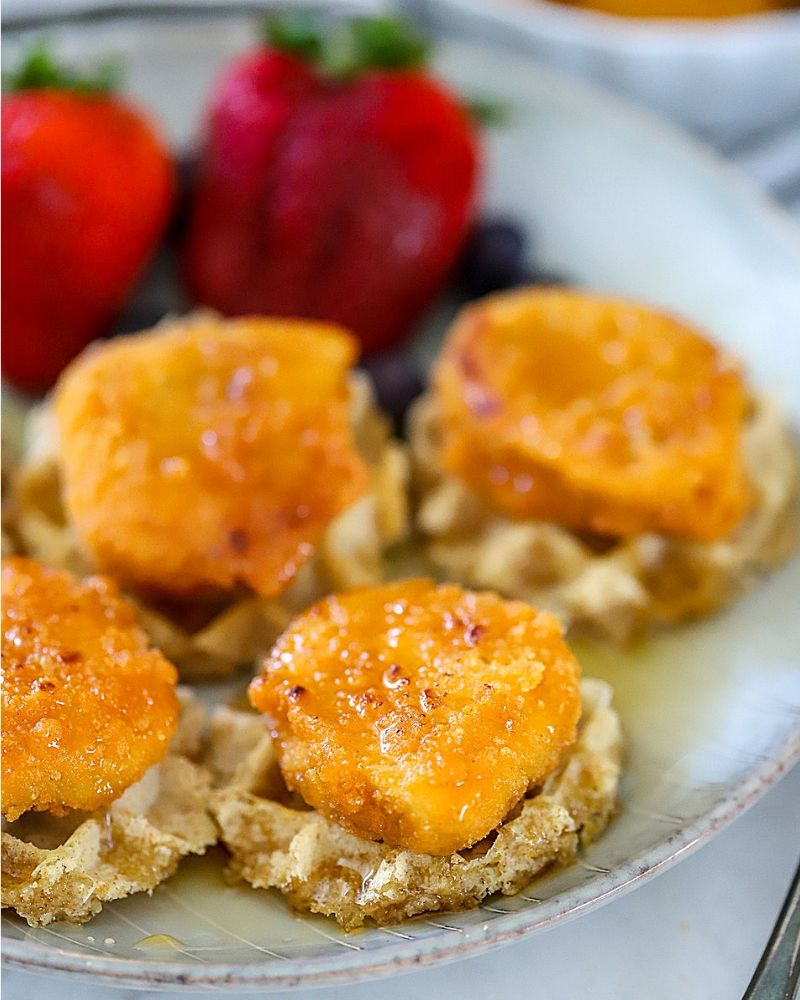 Other Back-To-School Resources
Back-to-School Pantry Items:
Grains such as oats, quinoa, couscous, and rice for hot cereals, casseroles, stews, side dishes, stir-fries, burritos, and bowls.
Whole grain pasta for quick meals. Top with sauce (red or white), and add a few veggies for mix-and-match dinner options.
Whole grain bread for toast, sandwiches, and a family-favorite French toast.
Tortillas for wraps, burritos and quesadillas.
Whole-grain crackers (rice, corn, wheat) for dipping into hummus, guacamole, salsa, and peanut butter.
Peanut butter or nut butter to spread on fruit, bread, crackers, or tortillas.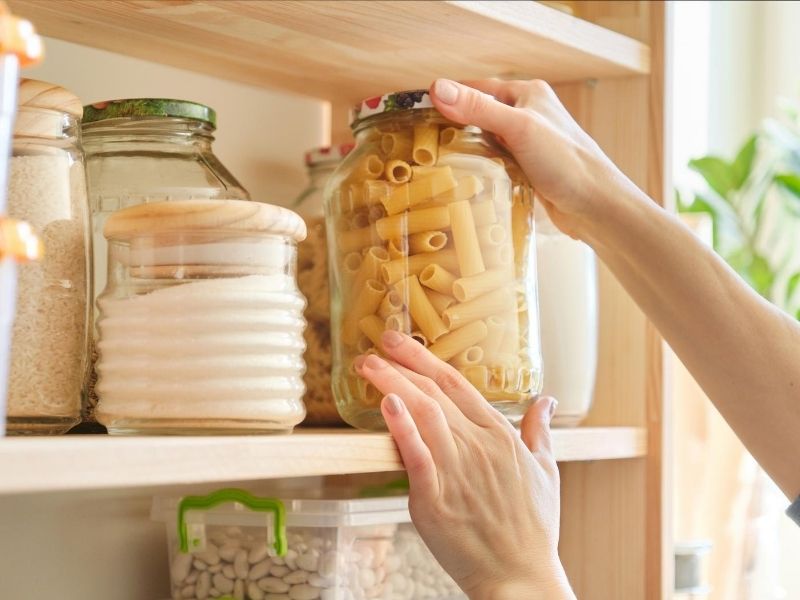 Back-to-School Refrigerator Items:
Bonus Back-to-School Kitchen Tips
Consider how you'll be packing lunches and snacks and plan accordingly for the school year. In addition to stocking your pantry and refrigerator, now is also the time to stock up on things like reusable baggies, plastic wrap, napkins, storage containers, and lunch bags!
Have the kids help! Having your kids make their own lunches teaches them more than just how to make a sandwich!
Keep a shopping list handy. Whether you use your Google device, Amazon Echo, or paper and pen, keep a list of the pantry staples you're out of so you can pick them up the next time you're at the store.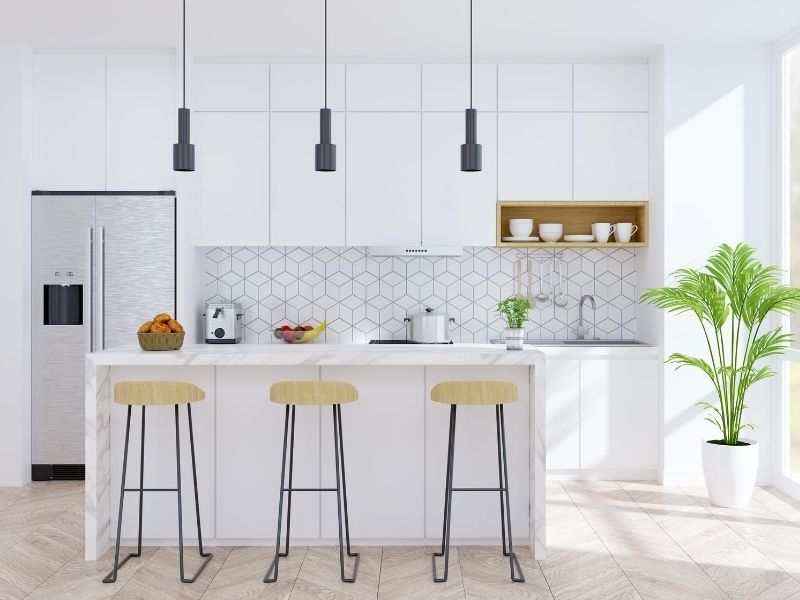 So, now you know How to Stock Your Pantry for Back-to-School and skip the back-to-school stress. Shop before school starts —to make easing into fall a breeze!
You can also FOLLOW US FACEBOOK, TWITTER, INSTAGRAM, and PINTEREST to see more delicious food, fun crafts, parenting tips, + DIYs!
This post was originally published on June 20, 2019. We updated it with enhanced information on August 3, 2020.