Keep your sanity and follow these Simple Tips for Stress-Free School Lunch Prep. These mom hacks will make packing lunches so much easier all week long!
We have tons of Cooking Hacks for Moms!
We get it!
Packing school lunches can be time-consuming and stressful as you try to get the kids off to school. Making sure you send foods your kids will actually eat that are also healthy choices can also be tough. Moms around the country go through this Every. Single. School Day.
The good news is there are Simple Tips for Stress-Free School lunch Prep that will have you sighing with relief when it's time to pack school lunches.
1. Have the Right Supplies on Hand for Packing Lunches
Packing school lunches gets a lot easier if you start with the right supplies. This includes eco-friendly, washable lunchboxes, food containers, and water bottles. Oh, and If you can go plastic free, all the better, both for your kids and the environment.
Amazon Pick: Leak Proof Stainless Steel Bento Lunch Box
2. Make a List with Your Children
Making your children part of your lunch prep game from the beginning is one way that you can make packing lunches less stressful. Put a simple list on the fridge or sit down together and decide what foods you'll shop for together. Bringing your kids grocery shopping can also encourage them to be great helpers and learn how to budget and find the best prices.
3. Meal Plan for Stress-Free Lunch Prep
Just like with dinner, meal planning school lunches can be a lifesaver when it comes to simplifying. We found creating a list of 4-7 go-to school lunch ideas makes the lunch packing process more manageable. Again, definitely have your kids help with this so you got a solid list of items they like and will eat.
Related: Kid School Lunch Ideas (that don't involve a sandwich)
4. Make Lunch Prep Part of Your Family's Routine
You work hard, and you shouldn't have to do everything yourself. Even young kids can help with packing their lunches. Have your children help you pack lunches the night before. If you are a mom to multiple children, don't worry!
Give each child a job, such as getting the bread for sandwiches ready, washing the fruit, or slipping in the silverware.
Each child will have their part. As your children get older, they may want to take charge of packing their lunch on their own. Encourage them to do so at the same time each night so they do not forget.
Related: Why My Kids Pack Their Own Lunches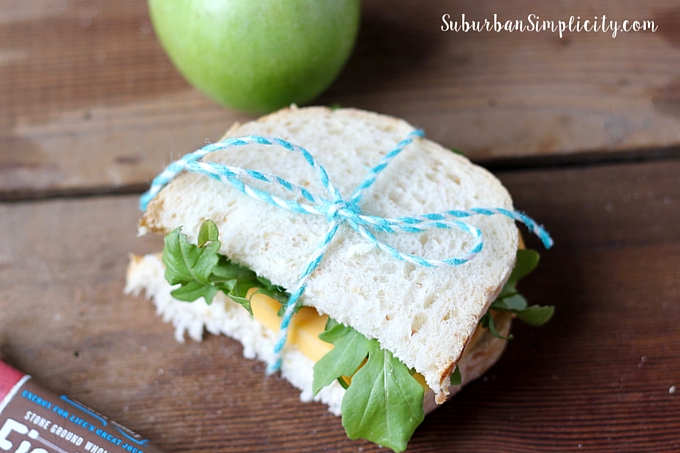 5. Find a Balance With Food Choices
Cookies, chips, and candy may not be at the top of your food choices, but it's totally OK if you want to give your children a treat once in a while.
Finding that healthy balance between some sweet treats and fruits and vegetables can be challenging, but talking to your kids about good food choices is a great start!
Tip: Make a list of healthy lunch options to refer to when life is hectic, and you need a little cheat sheet.
Related: How to Keep Kids Healthy
6. Freeze Lunch Items
Your freezer is your friend! Baked Muffins, protein-packed frittatas, and even oatmeal bars are perfectly good to put in the freezer and then take them out when it's time to make lunch. If packaged in individual servings, this is a quick grab-and-go option.
7. Bake Ahead for the Week on Weekends
This is often called batch cooking, and it saves time and energy. Bake a batch of cookies, one bowl oatmeal bars, or muffin cup eggs on the weekend, and you have lunches and/or breakfast for the week DONE!
8. Recycle Leftovers
You can plan ahead and double your dinner recipe to eat leftovers for lunch the next day. This cook once, eat twice method is a mom hack you'll use year after year! This way, you may even have enough for lunch yourself!
9. Lunches Don't Have to be Pinterest Worthy
Don't create additional pressure for yourself. Lunches don't have to be works of art or Pinterest-worthy. Just make sure they have a balance of healthy foods and are things your kids will actually eat.
10. Make Sandwiches in Advance
Making a week's worth of sandwiches can be very efficient. This won't work with all sandwiches (no soggy sandwiches allowed!), but for those who love PB&js, this is an awesome strategy.
We love making Strawberry Chia Seed Jam for peanut butter and jelly sandwiches because it's not only easy and deeelish, it's got a superfood built-in!
11. Freeze Drinks
A clever trick not all moms know is to freeze your water bottle or juice box the night before. Not only does this act like an ice pack in the lunch box, but your kids have nice cold water to drink during lunch since they'll be thawed by then.
Tip: If you have a metal water bottle, you cannot freeze it.
12. Use Fun Shapes
Kids adore animals, so why not cut sandwiches into fun shapes and remove the crusts for a fun-filled lunch box.
Amazon Pick: Woodland Critters Cookie Cutter Set
13. The Power of Dips
Kids l-o-v-e dips. Use them to your advantage. Peanut butter is a great dip for celery, crackers, apples, bananas, or pretzels. And let's not forget hummus. It's a wonderful dip for veggies, crackers, peppers, or whatever else your kids crave. And how about yogurt - another dip that kids can use to go with their fruit or graham crackers.
Related: The Best Homemade Hummus
14. Lunchbox Notes for the Win
Make your kids feel special without expending a ton of energy. Print out some free lunch box notes and throw them in on occasion to make them laugh, or just let them know you care and are thinking about them while they're away. 
15. Use Leftover Breakfast for Stress-Free Lunch Prep
Who says lunch has to be just sandwiches? If the kids don't finish all their pancakes or waffles, throw them in a thermos with some ham or sausage. voila! Lunch is done. Plus, you eliminate food waste.
Related: Baked Oatmeal Cups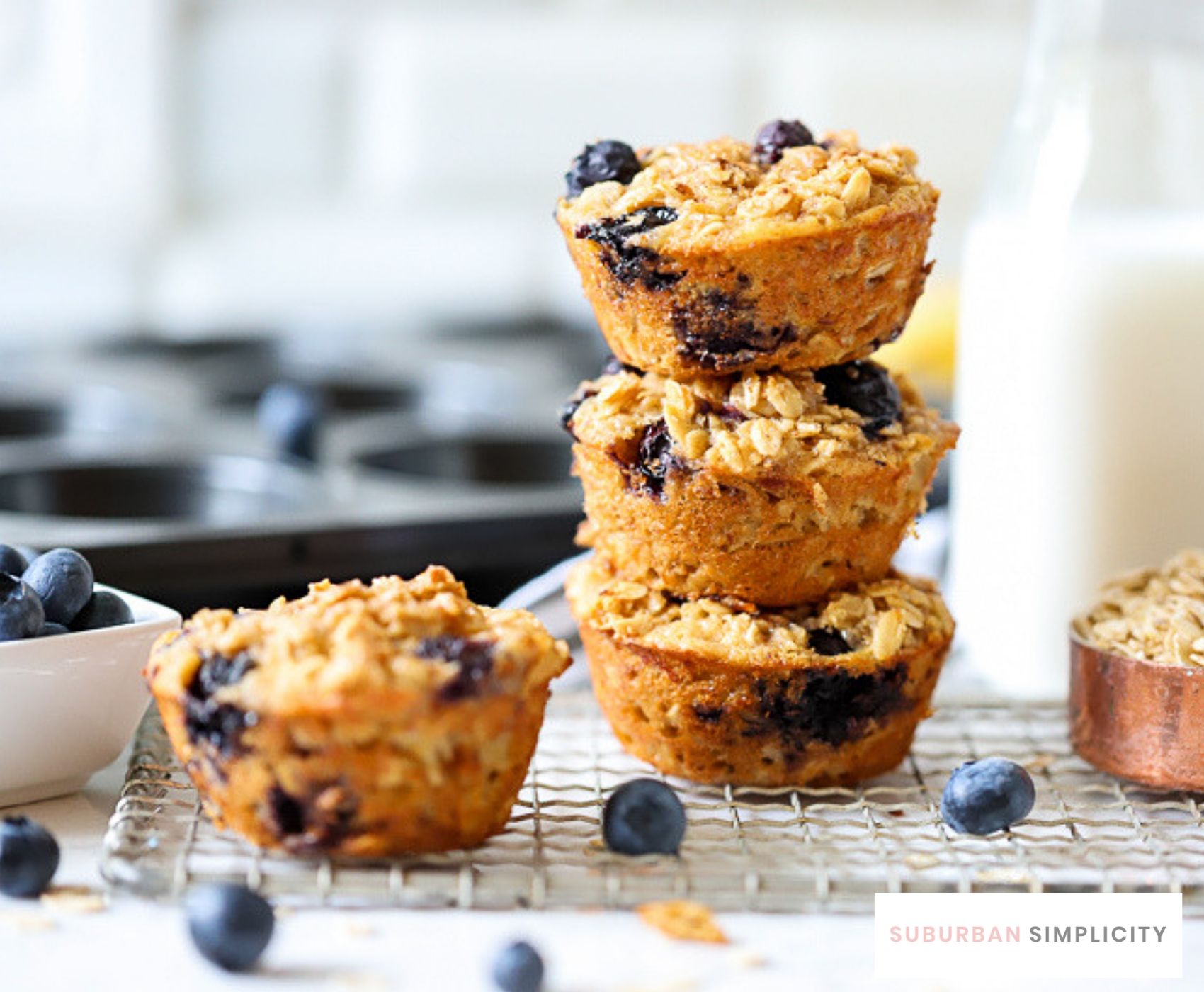 16. Have a go-to spot for lunch bags and boxes
Nothing is worse than finding a smelly lunch bag in your child's backpack a week later! Ick! Create a designated spot for your children to put their bags, boxes, and containers. Even younger children can be responsible for cleaning out their lunch remains.
17. Wrap it Up!
Our last tip is a good one! We love this fun gift wrap idea as an extra special way to let your child know you're thinking about them while they're at school…perfect for birthdays! You don't have to wrap the whole lunch, maybe just the homemade brownies! (via Happy Home Fairy)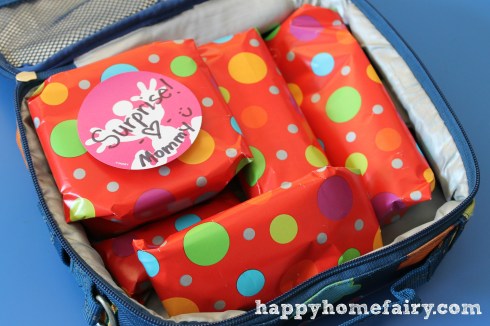 Moms have enough to deal with when it comes to school, kids, and keeping a home.
Making a gourmet lunch shouldn't be another item to add to that list. Get ready for an easy year of lunchtime simplicity with these simple tips for stress-free school lunch prep by including your children in the process. Get packing!
Other School-Related Articles You May Like
Best Back-to-School Organization Tips