These back-to-school tips will help you and your kids start the year right! Parents love these clever ideas because they help keep things organized and efficient for the school year.
We have tons of BST resources like how to be efficient by a Stocking Your Pantry for Back to School and Back to School Organization.
10 Back-to-School Tips for Parents
Back to school can be one of the busiest times of the year. So here are some tips from our years of mom experience and our bag of tricks to help you and your family successfully navigate the back-to-school season.
One of the very best tips we can share with you is pretty simple.
Be efficient.
Don't make multiple shopping trips. Plan ahead, make a list, and buy what you need at stores that sell the items across multiple categories.
Here are 10 best back-to-school tips that make life easier!
Back-to-School Tips
1.)
On the first day, say a quick goodbye and make a clean getaway.

You can do this!! No need to linger and create unnecessary anxiety for your child. Their teacher will have things well at hand and actually prefers it this way.

Plus, you're creating a confident child who knows she can do anything!
2.)
Know Where to Shop for the Best Clothes and School Supplies.

If your kids are little, the best values can be found at stores like Walmart and Target. Also, there are lots of online sales if you have the time to look. 
3.)
Become the Lunchbox Master.

Here's the biggest tip - make lunches the night before. And better yet, have your kids help out!

It's also important to establish rules for where your kids should put lunch boxes, etc. when they come home. This keeps things organized for the next day!

Use lunch box notes to brighten your child's day.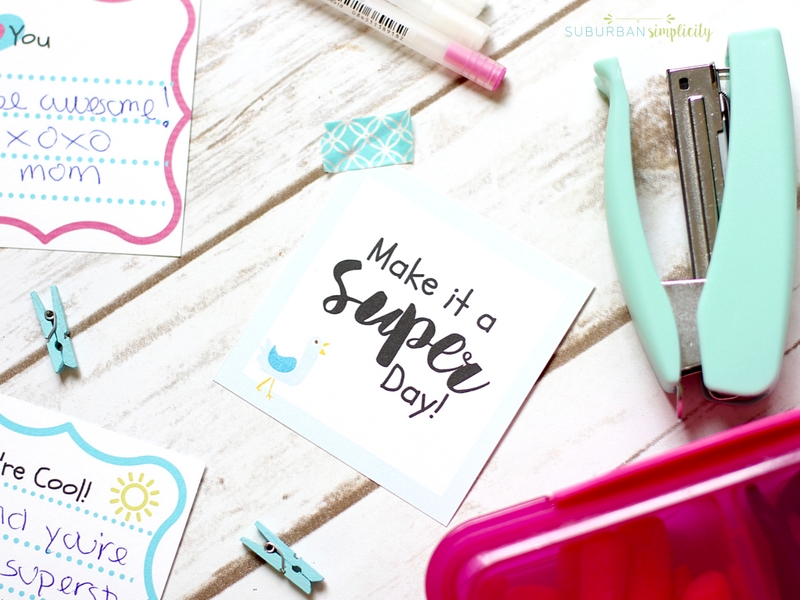 Here are several lunch ideas for kids that will love that don't involve a sandwich!
4.) Hydrate with Ice Cold Water Bottles.
This is so simple, yet so brilliant! Just fill a water bottle half full and freeze it at night. Before school, take it out and fill the empty space in the water bottle with water. Now you have cool and refreshing water for the day!
5.)
Put Your Instant Pot To Good Use.

Fall is one of the busiest times, and getting a tasty, nutritious meal on the table is easy with your Instant Pot. My family loves this Instant Pot Mac & Cheese - and it cooks in 4 minutes!!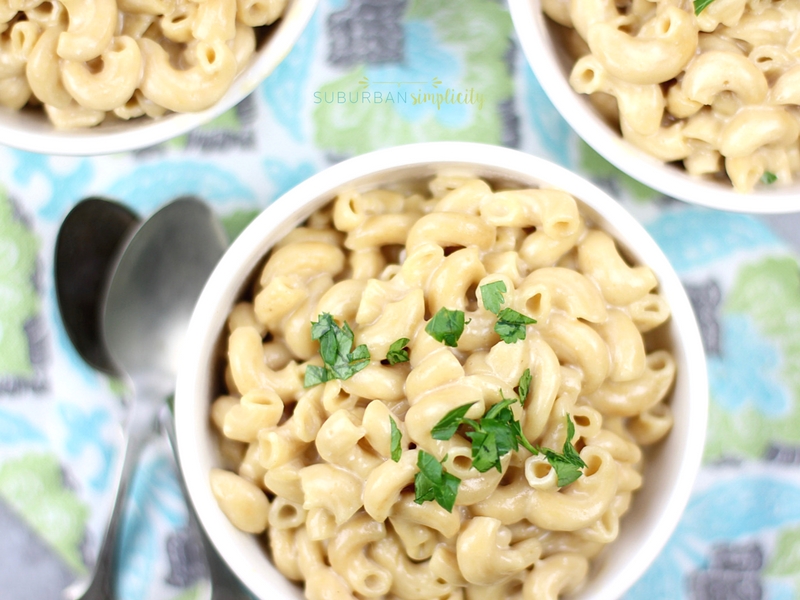 Pressure cooking has so many advantages, including saving time & energy and preserving nutrients. Not only can you brown meat and cook rice, but you can hard boil eggs, make homemade yogurt, and much more!
As an added bonus, it automatically keeps food warm for hours - just in case you need to run out and chauffeur kids around!
Here are some other tasty Instant Pot recipes our family loves:
Instant Pot Spaghetti - the classic meal that is so easy to make in the pressure cooker.
Instant Pot Tortellini Soup - easy and very kid-friendly.
Instant Pot Salsa Verde Chicken -this recipe is perfect to use in salads, tacos, enchiladas, or wraps!
Instant Pot Mongolian Beef - tender flank steak with a restaurant-quality sweet and savory sauce.
Instant Pot Orange Chicken - better than take-out Chinese food and healthier too. Plus, it's ready in less than 30 minutes.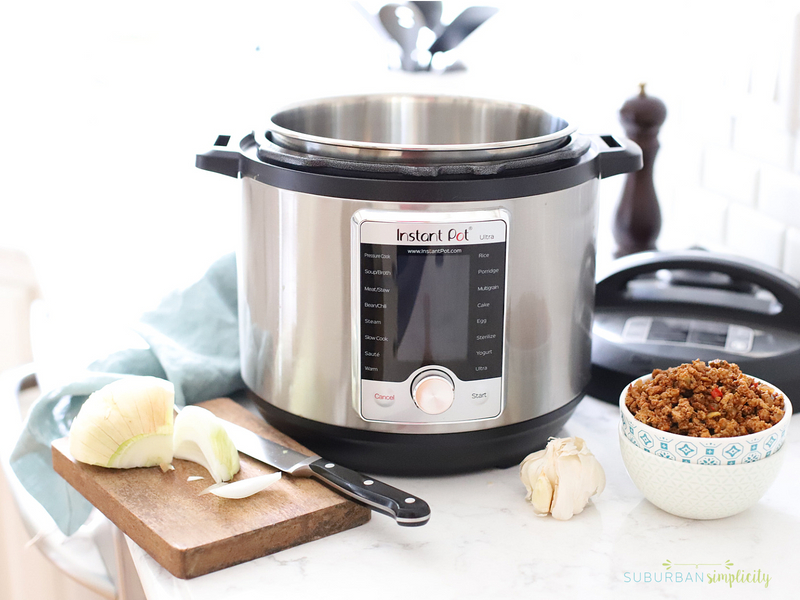 6.)
Stock up on Supplies.

Before you head out to purchase new supplies, inventory last year's school supplies.

Tip - Always grab more glue sticks than you think you need!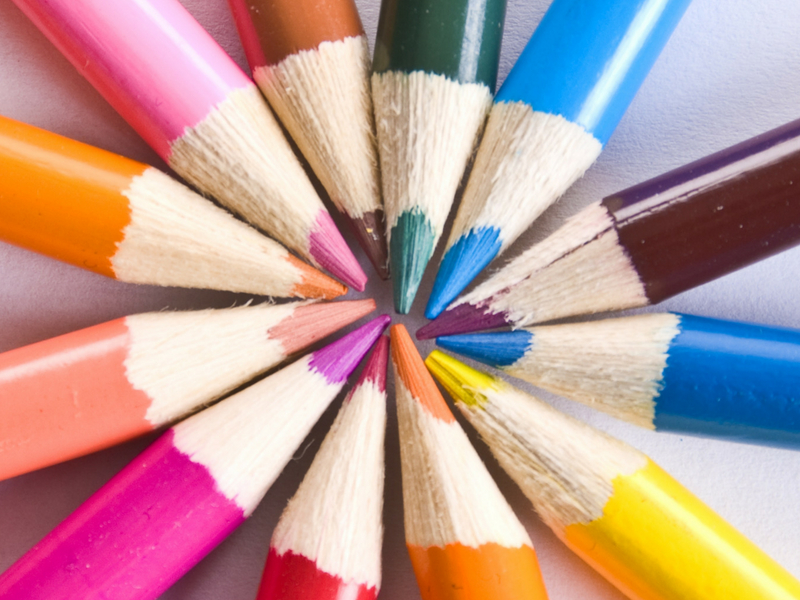 7.)
Pick Outfits Out the Night Before.

It's best to inventory your kids' wardrobes and toss/donate things they've outgrown before the start of school. Once you've picked their favorite outfit and shoes (Van's for my kids), lay it out the night before school, and they'll be ready to head out the door in no time.

Keep this routine up throughout the year, and mornings will be a breeze.
8.)
Keep a Visible Family Schedule.

Life is busy. To keep the family on track, keep a visible family schedule so everyone knows what's going on and when. Plus, you can plan ahead for the week or month with ease. 

Here are some additional Back to School Organizing Tips!
9.)
Snapshot School Schedule and Locker Combo.

For your older kids, this is a lifesaver! Have them take a picture from their phone of their school schedule and locker combo and make it their lock screen. This will become invaluable in the first week of school and ease their nerves.
10.)
Capture​ ​It​ ​All​ ​As​ ​it​ ​Flies​ ​By!

Here's one of the best back-to-school tips!

Carry that camera or smartphone with you at all times! Capture those little moments and milestones as it goes by so quickly! Every mom says it, but it's true!

With each passing year, we love looking back at the memories and seeing how each of my kids has grown. We cherish every stage of life and the small moments that comprise them - especially the excitement fall and a new school year brings.

There you have it! Set yourself up for success this year with these 10 Best Back to School Tips!
You May Also Like These Helpful Back to School Resources:
The ULTIMATE Guide to Back to School
Why My Kids Pack Their Own Lunches
31 Lunch Ideas for Kids (non-sandwich)
Back to School Organizing Tips