Looking for School Lunch Ideas for Kids? Check out these fun and SUPER creative 31 School Lunch Ideas that make your life easier for mom and dad! These options think outside the standard sandwich!
You may also need Back to School Organizing Tips.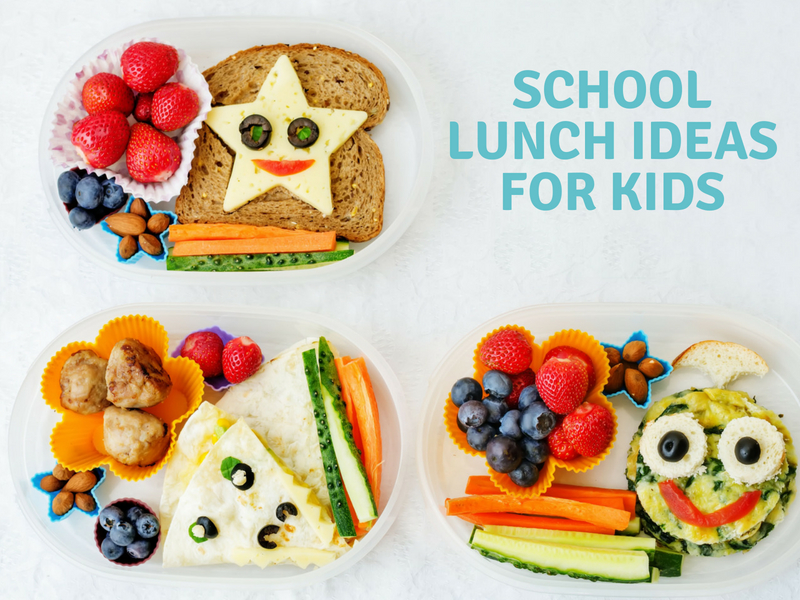 School Lunch Ideas for Kids (non-sandwich)
Doesn't it seem like sandwiches for lunch get boring fast? Even as adults, we like to change it up every so often, and kids are no different. If your kids aren't fans of sandwiches, we have to get creative!
If you are looking for some lunch alternatives as the new school year approaches, take a look at these School Lunch Ideas for Kids. These non-sandwich lunch ideas are great ways to keep kids fueled with nutritious food while keeping lunch boredom at bay.
We have Several Ways to Make School Lunch Prep Easier too!
Here are some kid-friendly lunch ideas for school!
1. Salads are a great staple.
The reason salads make such great lunches is that they can be made from anything!
Try sending in a veggie and cheese pasta salad, cobb salad, fruit salad, or even potato salad. Add a side of whole wheat bread, and kids will enjoy a healthy and tasty lunch.
2. Yogurt Parfaits are fun!
Send in a container of yogurt along with items to stir in.
You can add:
granola

fresh or dried fruit

nuts

sunflower seeds

coconut shreds

even chocolate chips.
Let kids make their own yogurt parfait that is sure to fill them up. Pair with graham crackers and fresh fruit for the perfect lunch.
If you like parfaits, try out healthy Breakfast Sundaes that kids go crazy for any day of the week!
3. Salad and Fruit Skewers Are So Easy.
Take wooden skewers or toothpicks and add either meat and cheese, fruit, or even veggies.
You can use yogurt or ranch dressing for dipping. Kids will love eating these kabobs, and they're a lot more fun than eating these ingredients on a sandwich.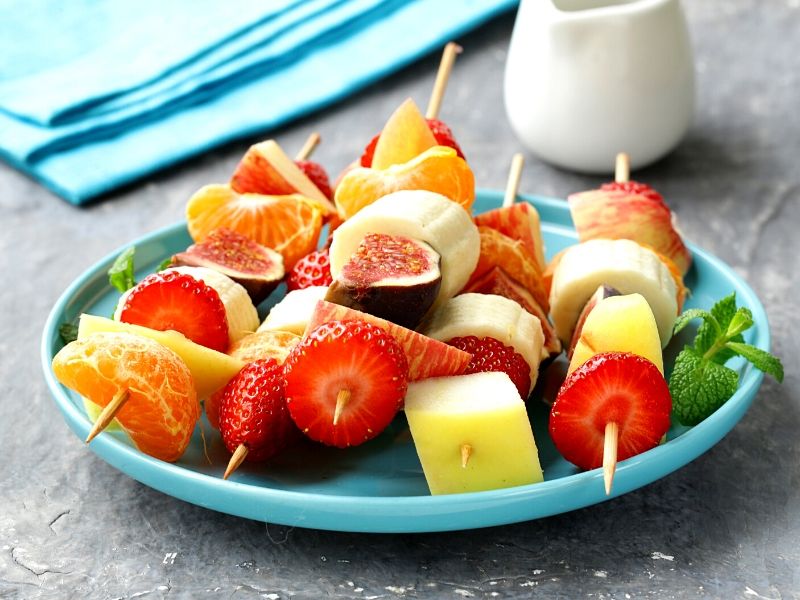 4. Try sending mini bites.
Pack a bento box with all sorts of mini bites, such as chopped veggies, nuts, raisins, cheese cubes, and other small bites.
Kids will enjoy these homemade Lunchables, and they are fun to eat by hand. You can add any assortment of mini bites you want so that every day can be something different.
5. Mini pizzas.
Let kids top an English muffin with tomato sauce and add their own shredded cheese and pepperoni. These mini pizzas are a fun and hands-on lunch, and what kid doesn't like pizza?
You can even add fresh veggies if you want.
Another great idea is Quinoa Pizza Bites!
6. Wrap it up!
Tortilla shells are great for all sorts of wraps.
You can do cheese wraps, meat and cheese wraps, veggies wraps, or even wrap up cooked ground beef (chilled) and cheese. These handheld lunches are a great way to pack in protein and aren't bound by boring bread.

7. Try soup.
Buy a thermos and send your child's favorite soup.
You can always pair it with a salad, fruit salad, crackers, oyster crackers, or fresh veggies and dip.
The thermos is sure to keep the soup warm, and as you can imagine, this is the perfect lunch for a child during the cold winter months. Soup's on!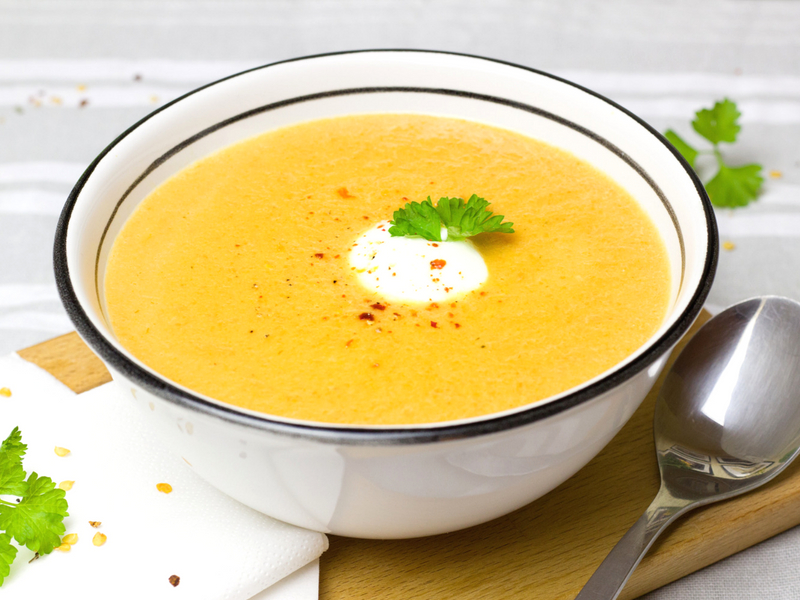 More School Lunch Ideas!
8.) Tuna Fish and Crackers
9.) Meatballs and Sauce
10.) Rice Bowl with Egg and Veggies
11.) Quinoa Bowl with Meat and Veggies
12.) Hummus with Veggies or Pita Bread
13.) Soft Tacos
14.) Refried Beans, cheese, and Chips
15.) Quiche (veggie, cheese, or meat)
17.) Sushi
18.) Egg Salad on Crackers
19.) Turkey Chili
20.) Pretzel Kabobs (meat/cheese skewered on a pretzel stick)
21.) Pancakes (savory or sweet)
22.) Waffles
24.) Chicken Salad on Crackers
25.) French Toast
26.) Whole Wheat Muffins (think of healthy combos - apple zucchini, carrot, blueberry, etc.)
27.) Pizza Casserole
28.) Deviled or Hard Boiled Eggs
29.) Spiralized Zucchini Pasta
30.) Veggie Burger
31.) Zucchini Parmesan Waffles
Bonus: Quinoa Pizza Bites. Kids love these for lunch or after-school snacks.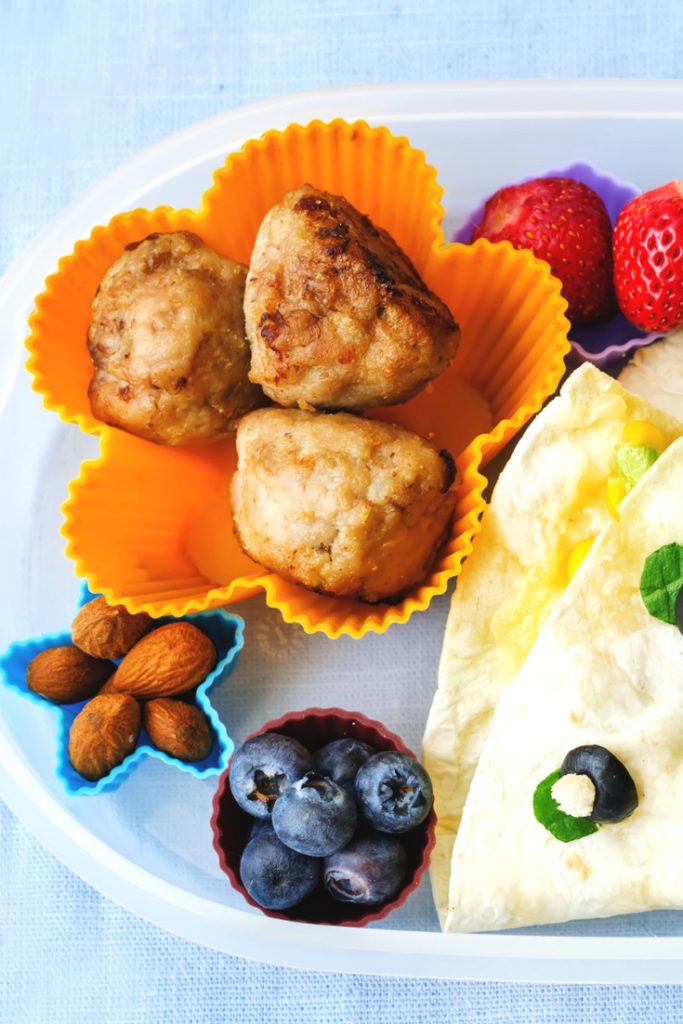 Lunchtime Necessities:
This post contains affiliate links. Disclosure policy here.
As you see, there are plenty of ways to make lunch exciting without packing a sandwich. Consider these School Lunch Ideas for kids and see how fun, and even healthy, lunchtime can really be!
If you want a week's worth of lunch ideas, check out this yummy post!
Which lunch suggestion are you looking forward to trying?
You May Also Like These Back-To-School Tips:
Why My Kids Make Their Own Lunches
The Ultimate Guide to Back to School
Time-Saving Tips for Busy Families
Tips for How to Keep Kids Healthy
This post was originally published on July 13, 2018. We updated it with more information on July 13, 2020.