It's hot! Here are clever Ways to Make Summer Meals Quick and Easy. Keep your house cool and budget in check with these simple ideas.
We have a Summer Bucket List to check out!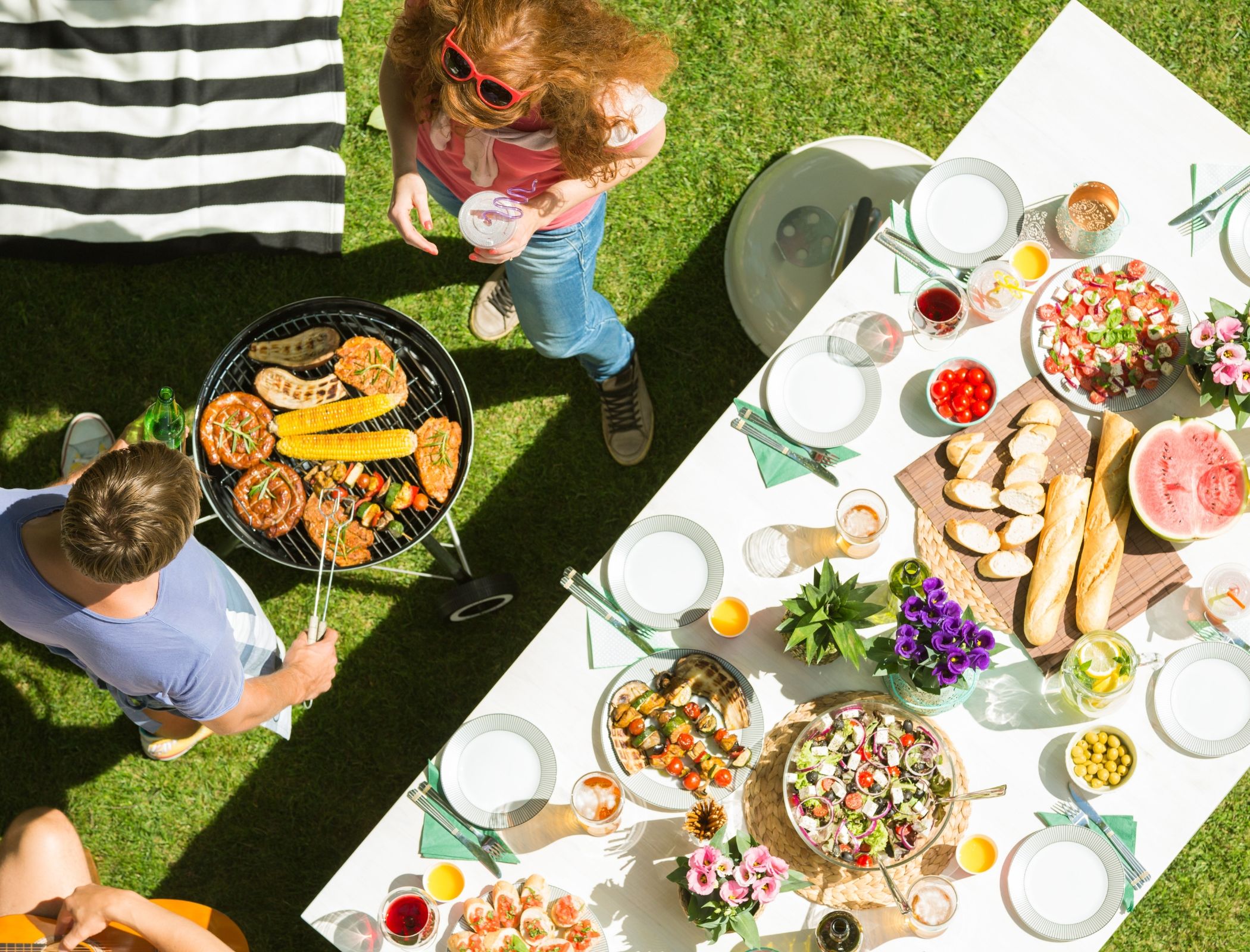 If you're like most modern families, you want to find Ways to Make Summer Meals Quick and Easy. You don't want to spend much time in a hot, sticky kitchen. You also don't want to spend extra money by eating out.
Use these ideas to help make summer cooking simple and quick.
Make a Meal Plan
Having a list of your family's favorite meals and rotating through them will enable you to purchase ingredients when they're on sale. At this point, buy as many staples as you can. Then, when you need an ingredient for their favorite dish, you won't have to run to the store to pick it up, saving you a trip.
By planning ahead, you can save a ton of money!
Related: Meal Planning for Beginners
Add Fresh Fruits and Vegetables to Your Meals
Rather than cooking all of your veggies, try serving them as raw as possible.
Fruits and vegetables served raw contain more nutrients than those that are cooked. Serving them raw will also keep your kitchen cooler because you're not turning on the oven or stove.
Plus, it mixes things up, so you're not serving the same thing every season.
According to Healthline, "Some nutrients, particularly water-soluble vitamins, are lost during the cooking process. Raw fruits and vegetables may contain more nutrients like vitamin C and B vitamins."
Related: Grape Salad
Use Your Crock-Pot
Crock-Pot recipes are not only for the winter months! A crockpot will generate less heat, so your kitchen doesn't become sweltering hot. It also allows you to cook while you're away, busy chasing kids around, or, if you're lucky, out by the pool.
Just place your ingredients in the crock pot in the morning, and they'll be ready to eat when dinner time rolls around.
How easy is that?!
Related: Easy Slow Cooker Recipes for Summer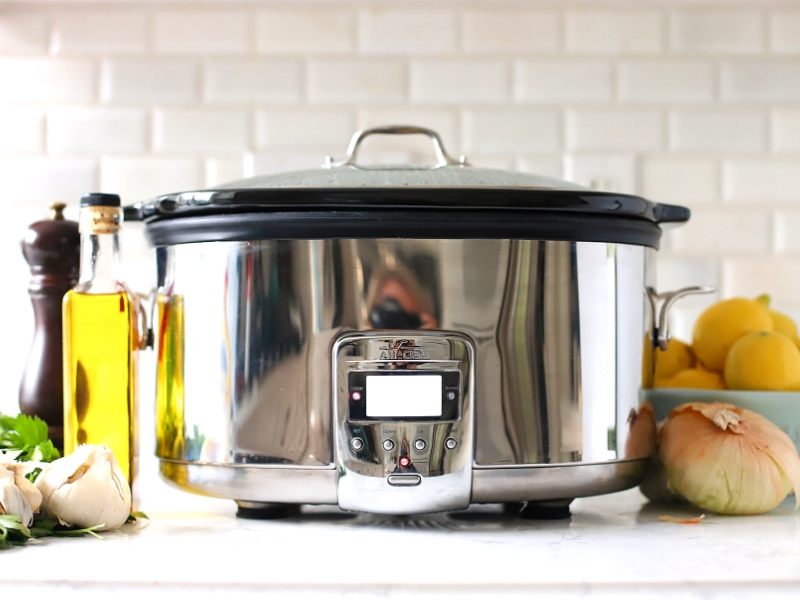 Batch Cook
Make staple items like sauces or soups in large amounts ahead of time. These can be frozen and then taken out of the freezer when needed.
Batch cooking saves so much time and energy. There's nothing easier than defrosting a sauce and serving it over pasta, rice, or quinoa for a quick meal.
Related: Freezer Tater Tot Casserole
Use Your Grill
Summer wouldn't be complete without firing up the grill! It keeps your house cool to use your outdoor grill, but it can also take less than 20 minutes to prepare your meal.
Think steak salad or chicken or meat kabobs. And you'll need to know How to Keep Meat Moist While Grilling.
Salad is Your Friend
Eat a variety of salads during the summer months. Salads are generally quick and easy to make.
Most of the ingredients don't require cooking, so preparation time is less. Of course, you can also make pasta salads ahead of time and place them in the refrigerator so they're ready when needed.
Related: Cobb Pasta Salad
Cook Once Eat Twice
When you do plan a meal that will take some time and effort, be sure to make enough that you'll be able to have leftovers.
For instance, if you bake or grill chicken, you can use leftovers to make chicken salad sandwiches. You can use pot roast to make roast sandwiches, and the vegetables put in the freezer to use in soup when soup weather returns.
Try to remember to prepare your food once but use it twice!
Related: Healthy Pesto Chicken and Veggies
Meatless Monday (or Tuesday)
Plan at least one vegetarian meal per week. This addition will give you an entirely different set of recipes and foods to choose from, but it will also give your body a rest from the protein you eat the rest of the week.
Tip: Visit a farmer's market for fresh, seasonal produce or pick foods from your garden and use them as the main ingredients in your vegetarian meal.
Related: Pesto Pasta with Spinach and Avocado
The above ideas are by no means exhaustive. However, if you use even one or two of them, they can make summer meals quick and easy. An added benefit is that your home will stay cooler, too!
What to Have for Dinner When It's Hot Out
These summer dinner recipes are so flavorful yet easy to make, and most take less than 20 minutes to prepare.
Grilled Pesto Shrimp Skewers
Chicken Lettuce Wraps
Easy Pineapple Meatball Skewers
Cobb Pasta Salad
Curried Couscous with Broccoli and Feta
Pineapple Cucumber Salad
You can FOLLOW US on FACEBOOK, TWITTER, INSTAGRAM, and PINTEREST to see more delicious food, fun crafts, home and kitchen tips, + DIYs!