Don't leave it to chance. Learn how to Keep Meat Moist When Grilling, so you can serve flavorful and juicy chicken and streak whenever you fire up the BBQ.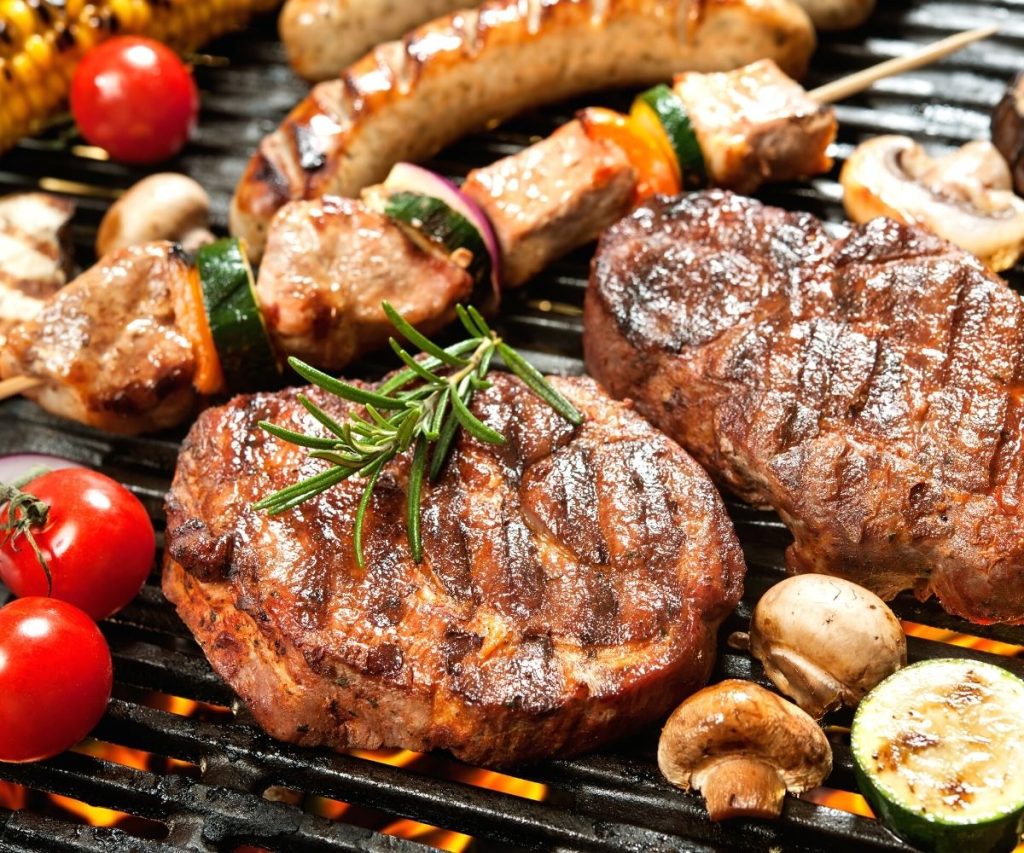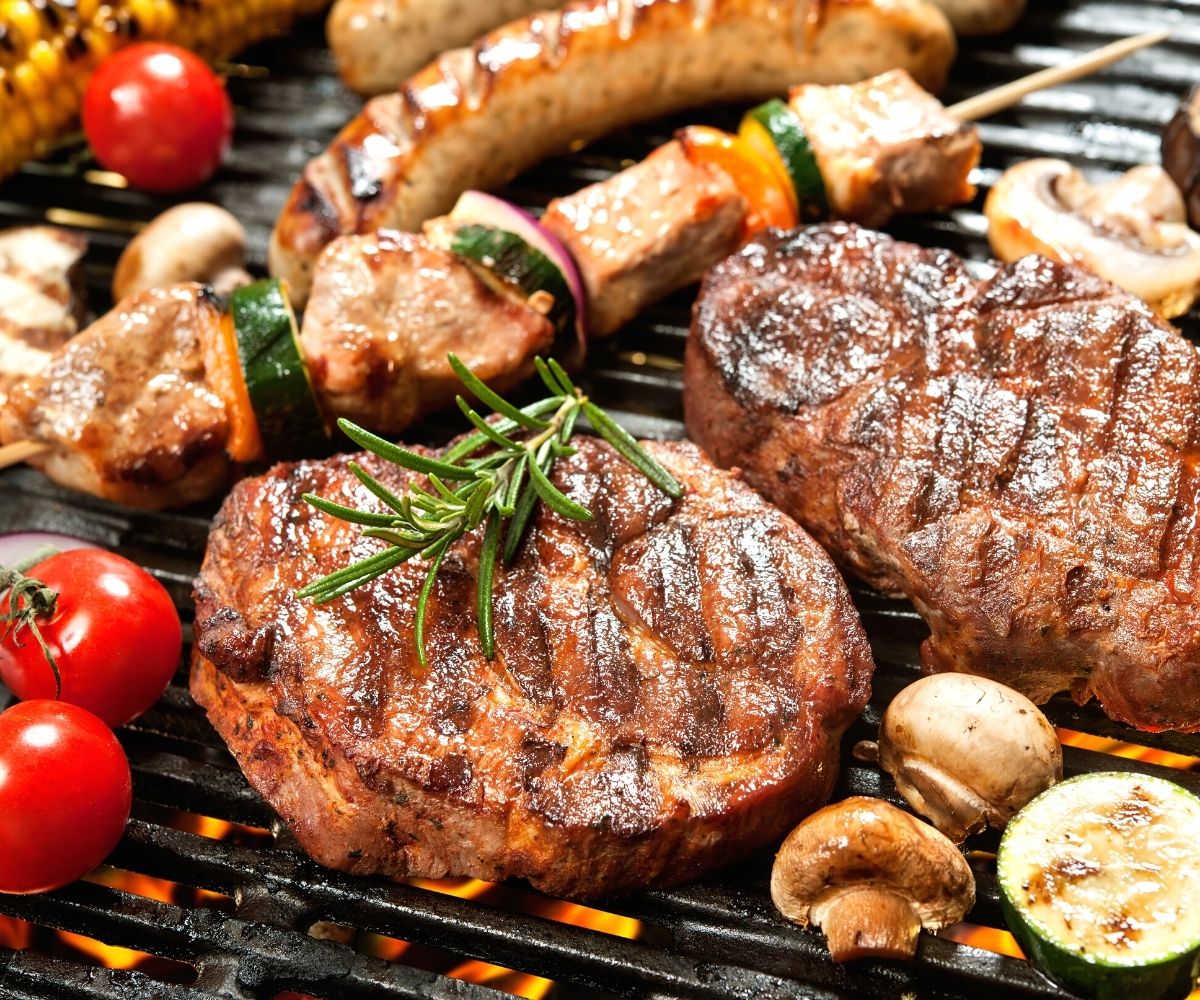 When the weather heats up, it's time to head outdoors to cook something nice and juicy on the grill, especially when it's just too hot to cook in the kitchen. However, meat cooked in the hot, dry environment of a grill will dry out if you don't take precautions.
Using any of these ideas can offer a solution for keeping the meat moist when grilling because no one likes to serve dry, tough meat!
As the first step to great BBQ meat, ensure you properly clean your grill for the best-tasting results and prevent flare-ups.
Tips for Grilling Moist Meat
1. Choose the Right Meat
First, purchase the right meat. Beef should be firm to the touch, not soft. It should also be uniform in thickness for even cooking. In addition, look for steaks with some marbling but not completely riddled with fat throughout.
Here are our favorite steaks for grilling:
Ribeye
Striploin
Filet Mignon
T-Bone
Porterhouse
2. Try A Dry Rub With Salt
A dry rub is great for meats that will cook for shorter periods of time and at higher temperatures.
To apply, pat your meat dry, then use a generous amount of rub and massage it into the surface of your meat. Turn it over and repeat on the other side.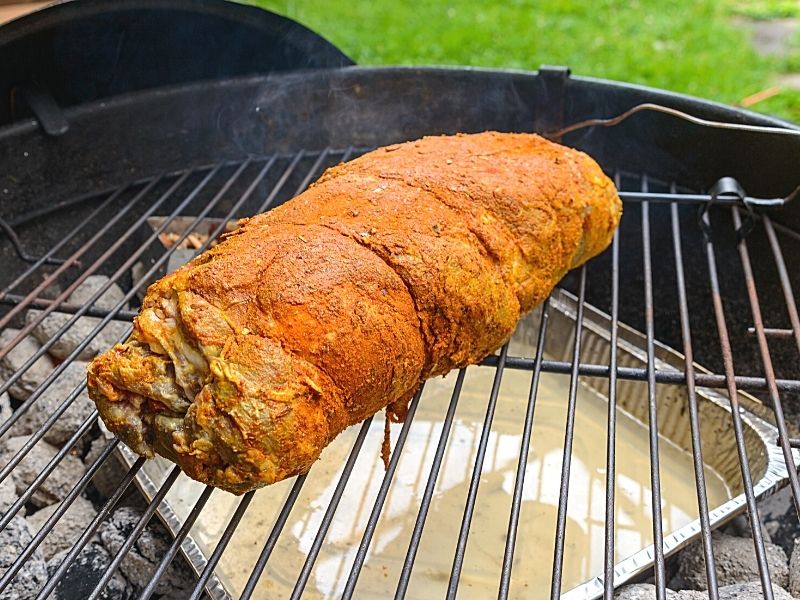 3. Marinate!
For indirect cooking, a good marinade is the best choice for locking in moisture and intense flavor. The best cuts of beef only need to soak for 20 minutes to an hour. For less choice cuts of meat, increase the soak time to tenderize them.
Chicken needs to marinate for at least 20 minutes but not more than one hour if the marinade is vinegar-based.
Always marinate in the refrigerator, and never at room temperature. However, follow number suggestion number 4 before putting your meat on the grill.
Here's a simple BBQ Chicken Marinade to try.
4. Leave Meat At Room Temperature
When getting ready to grill, leave your meat at room temperature for 15 minutes or so before putting it on the grill. This step will produce the most tender result. With less cooking time, you won't have to deal with a higher chance of the meat drying out.
5. Get the Grill to the Right Temperature
Most recipes let you know what temperature to cook your meat, so you don't have to guess - follow the instructions. But make sure to get the grill hot before adding any meat and lock in flavor by keeping the grill closed. 
6. Know Your Cook Time
It's essential to use the proper cooking time for whatever cut and size of meat you've selected to cook. In general, the bigger and thicker the cut, the more time will be needed to grill it.
Another tip, don't move the food around on your grill as you cook it. This lets the meat cool so you don't get even browning.
7. Keep the Lid Closed
When you keep the lid closed on your grill (gas or charcoal), you trap the hot air, which helps cook the inside of the meat, just like an oven.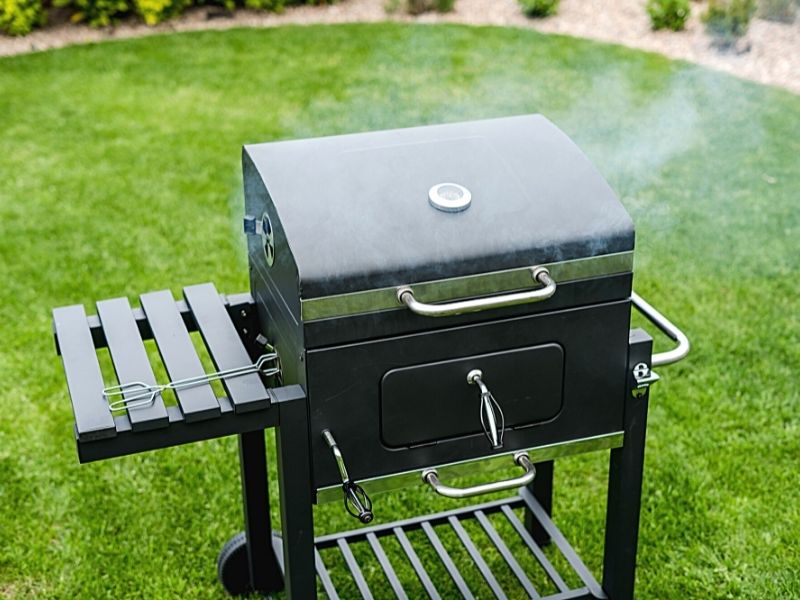 Other Tips:
For meat to be cooked for an extended period of time with the lid down, a simple pan of water set inside the grill away from the meat will help replace some of the juice lost during cooking.
Flavored chips (Mesquite, for example) added to the water will enhance the taste. An open can of beer set over the hottest part of the fire will boil and saturate the air with vapor and flavor.
8. Let the Meat Rest
Remember to build in some time to let the meat rest after removing it from the grill. This gives the meat time to finish cooking and reabsorb some of its tasty juices.
Delicious Grilling Recipes
Grilled Pesto Shrimp - an easy, flavorful meal that takes little time to prepare.
Grilled Pineapple Meatball Skewers - a family-friendly dinner that pleases everyone!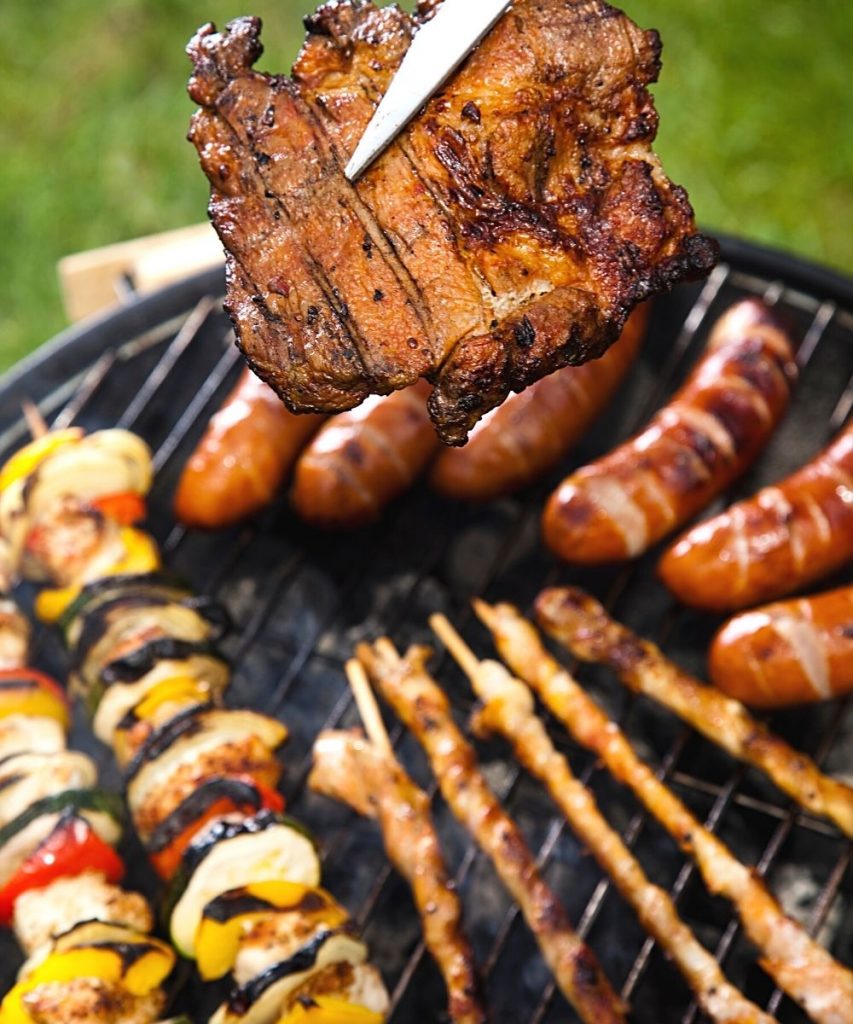 FAQs
How many times should you flip a steak on the grill?
There are really only 3 times you should touch your steak when grilling, when you put it on the grill, once to flip it over, and then to take it off the grill. 
Why is my grilled steak tough?
The most common reason grilled streak gets tough is overcooking. When you overcook, the proteins in the meat firm up and squeeze the moisture out.
Should you put salt on before grilling?
Yes, salt your meat right before cooking it on the grill. This process dries the outside of the meat and gives you a nice crispy sear. 
Whatever method you choose to keep your chicken and steaks moist when grilling, guests will appreciate your effort when you serve up flavorful, succulent meat.
Don't forget the Sides!
Cobb Pasta Salad
Basil Pesto Pasta
Green Salad
Pineapple Cucumber Salad
10-Minute Pineapple Salsa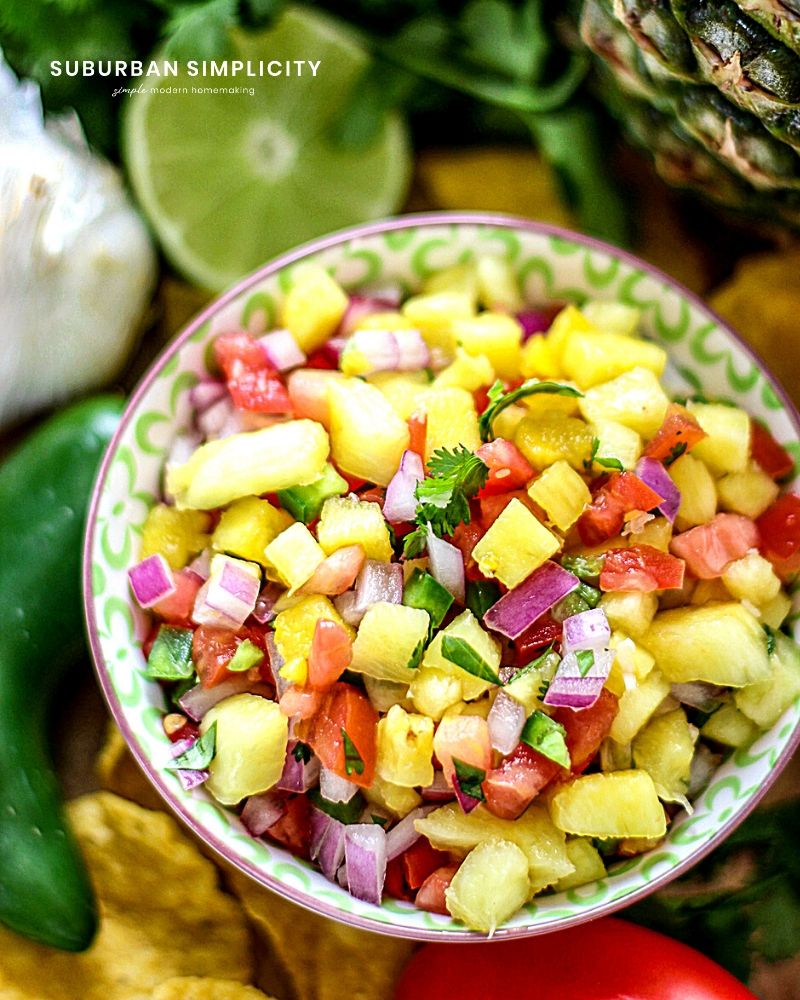 FOLLOW US on FACEBOOK, TWITTER, INSTAGRAM, and PINTEREST to see more delicious food & home tips!