Looking for Easy and Healthy Family Dinners the whole family will enjoy? Click for delicious recipes that are easy to prepare and will have them coming back for more!
Don't forget to stock your pantry with healthy ingredients, so you always have what you need on hand!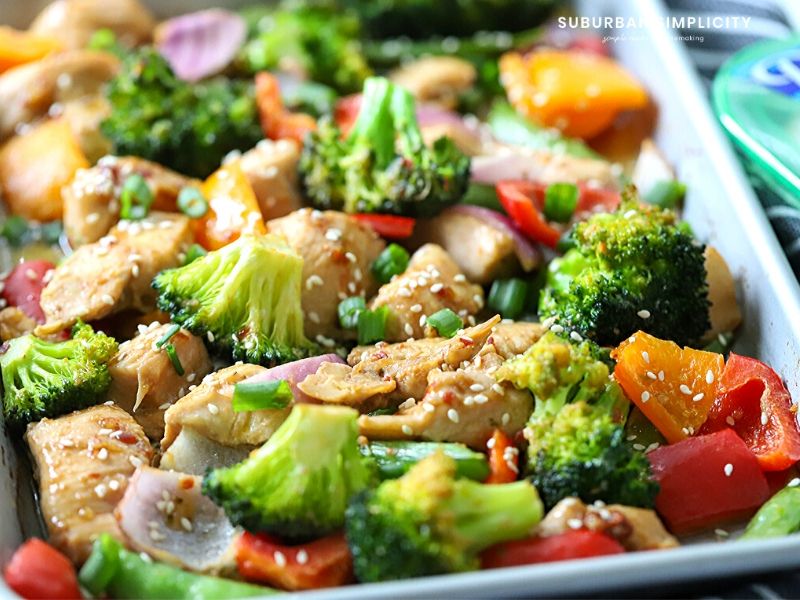 Healthy Dinner Ideas
With our busy lifestyle, finding Easy and Healthy Family Dinners can be a challenge. Recipes that everyone around the table will enjoy seem impossible, but it's not! If you're looking for some healthy food recipes, keep reading. We've scoured the internet for the best family-friendly dinners that will fit perfectly with your meal planning!
If you don't meal plan already, we highly recommend it for time and money savings! Here's a Beginners Guide to Meal Planning that will get you started and even has a printable meal planner.
If one-pan dinners are your thing, we have 50 Easy Sheet Pan Dinners perfect for making easy family meals.
An easy family dinner that takes less than 30-minutes to make! Plus, it has an amazing flavor. This chicken recipe is even better than PF Changs!
This tasty butternut squash quinoa casserole will blow your mind away! Healthy and delicious, a quinoa casserole the whole family will love.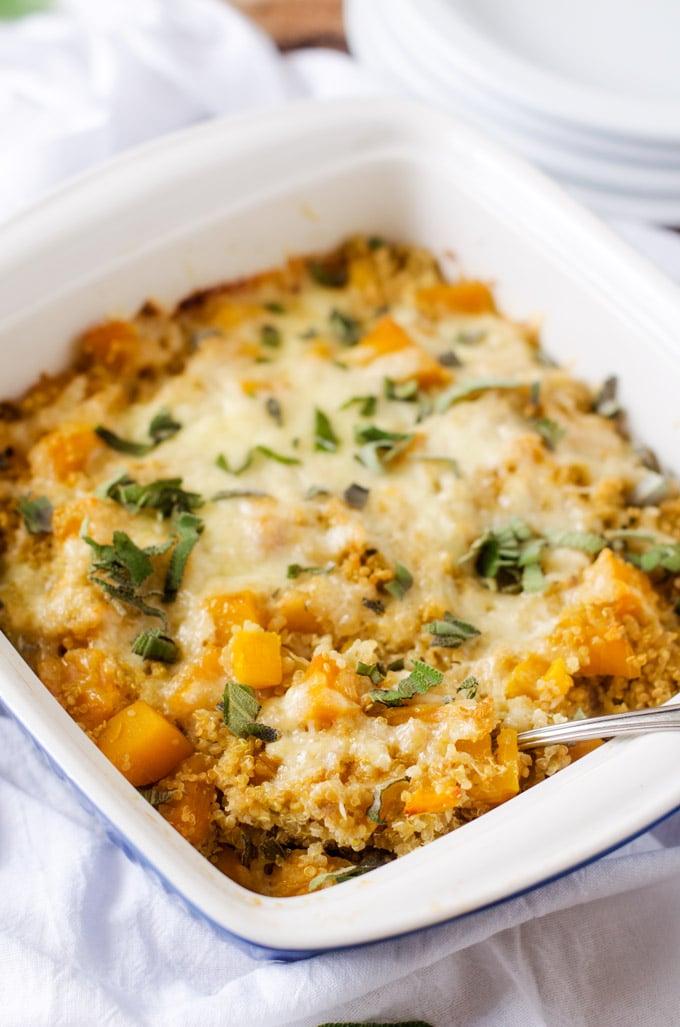 Your family will love this incredible Sheet Pan Chicken Fajitas recipe! A flavorful and healthy dish that's on the table in less than 30 minutes! And cleanup is even faster!
One of the most flavorful dishes you can make for your family. Plus, it's a whole meal since your veggies cook right along with your meat! Definitely try Sheet Pan Sesame Chicken and Vegetables.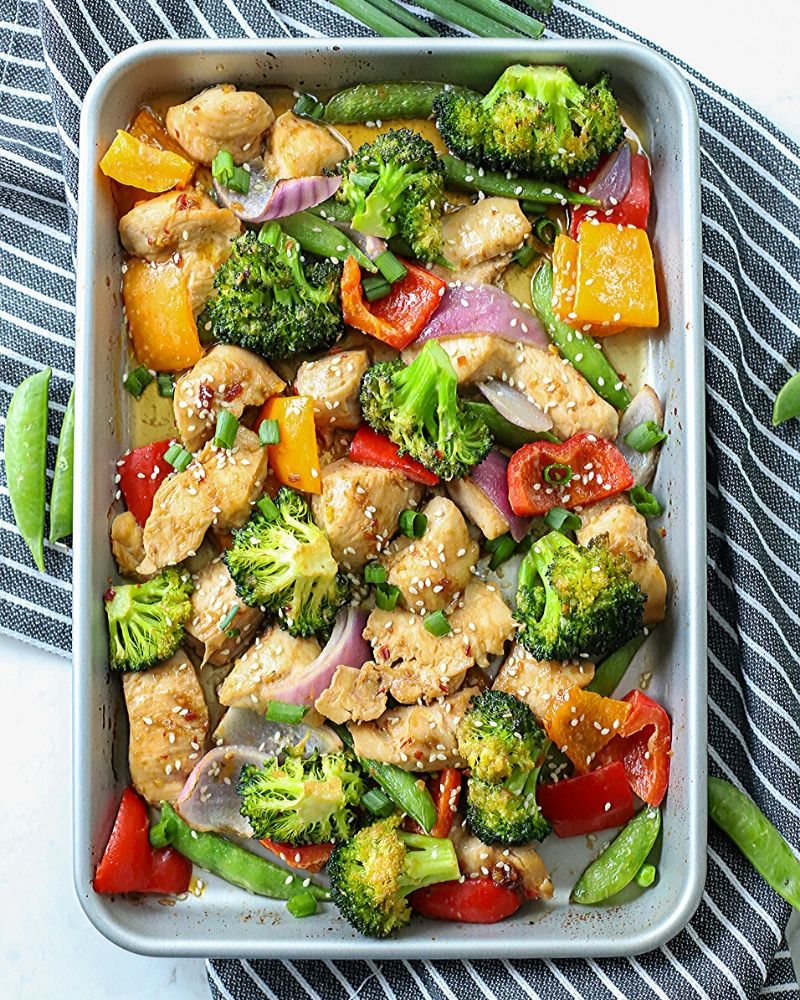 An easy weeknight dinner! Made in only 15 minutes, these super tasty Peanut Noodles are your new midweek dinner secret weapon!
Try something healthy and flavor-packed this week and treat your family to the One-Pot Mediterranean Quinoa. There's a kid-friendly version that's super easy to whip up!

You have to try these easy Grilled Pineapple Meatball Skewers! A simple dinner recipe that's kid-friendly and on the table in less than 20 minutes!
Sheet Pan Maple Dijon Salmon with Brussels Sprouts and Sweet Potatoes is an easy, healthy dinner with minimal cleanup, perfect for busy weeknights! (gluten-free, dairy-free)
A lightened-up, veggie, and chickpea-laden traditional chili alternative made in one pot.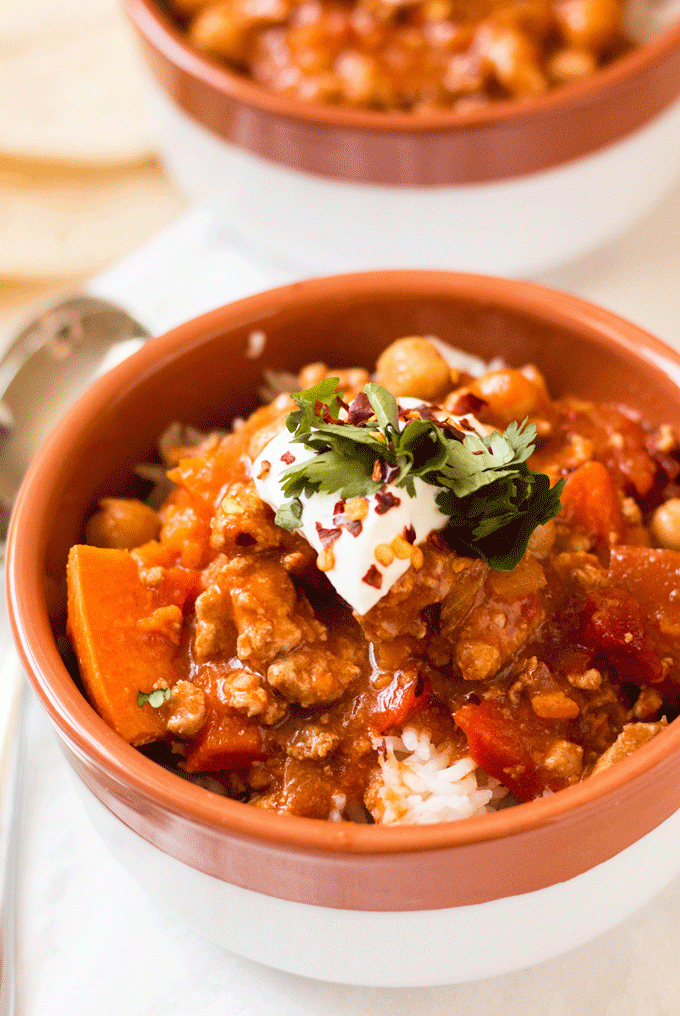 No meat searing required!! Homemade Slow Cooker Vegetable Beef Barley Soup is perfect winter comfort food and just 10 minutes of prep!
Just as cheesy and kid-friendly as the original, this Dump-and-Bake Healthy Chicken Parmesan is an easy dinner with no prep work necessary! This recipe is good with mashed potatoes too!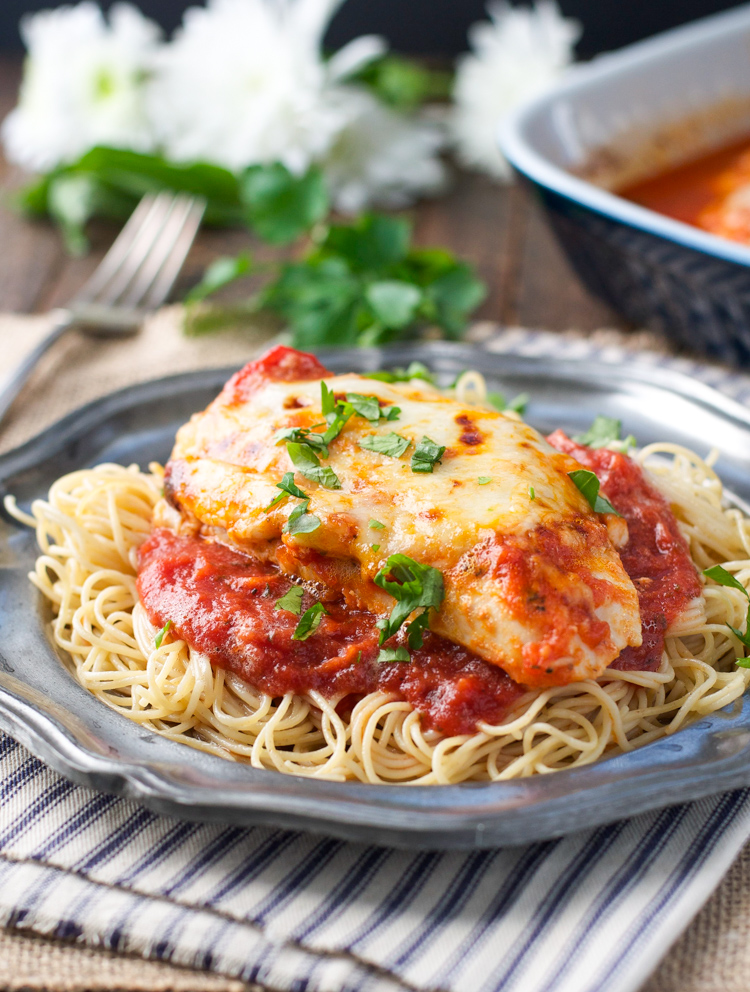 Enjoy these Korean Ground Turkey & Rice Bowls with broccoli for a super quick weekday dinner or lunch!
A few other Easy and Healthy Family Dinner Recipes that sound tasty
Roasted Sesame Ginger Chicken and Veggies | Feed Them Wisely
Quinoa Black Bean Tacos | Raia's Recipes
Roasted Pork Tenderloin | White Coat Pink Apron
Mexican Pulled Pork Carnitas | Make-Ahead Meal Mom
Grilled Pineapple Teriyaki Pork Kabobs | Lively Table
Try any one of these Easy Family Dinners tonight!
SaveSave
SaveSave
SaveSave
SaveSave
SaveSave
SaveSave
SaveSave
SaveSave