If it's spring cleaning time or your home just needs a good deep scrubbing, here is the best way to Clean Baseboards and Trim around your house. Read on for cleaning tips and tricks.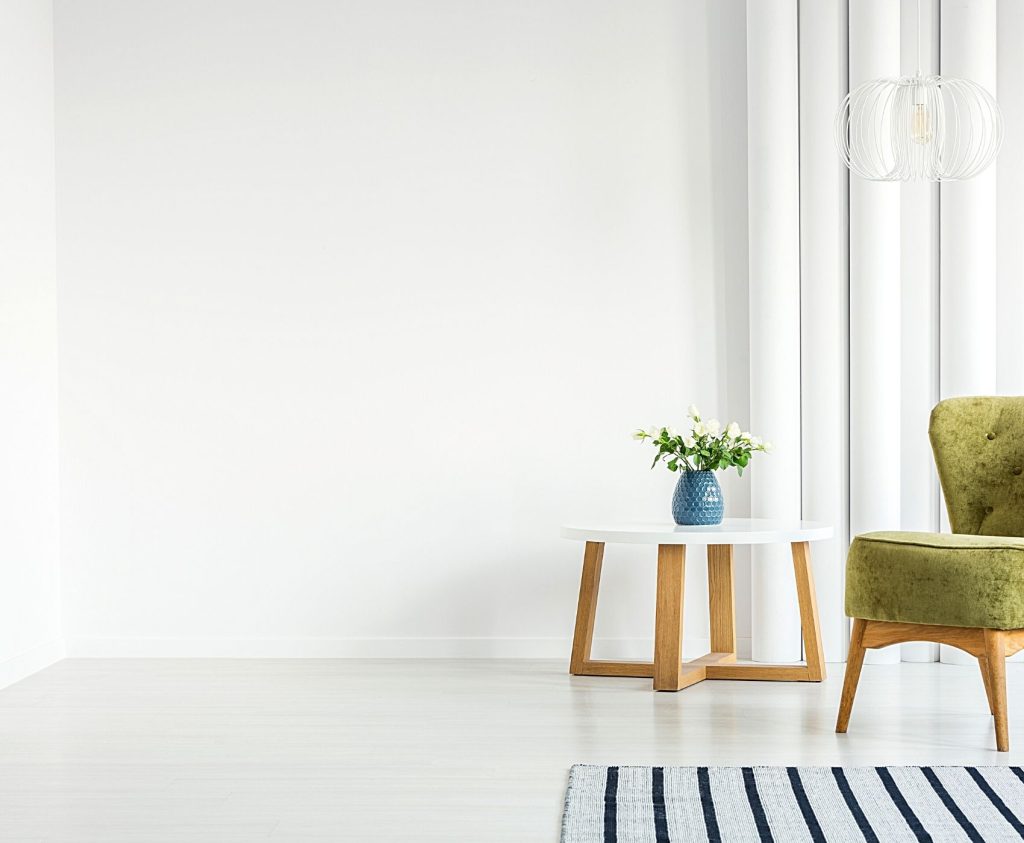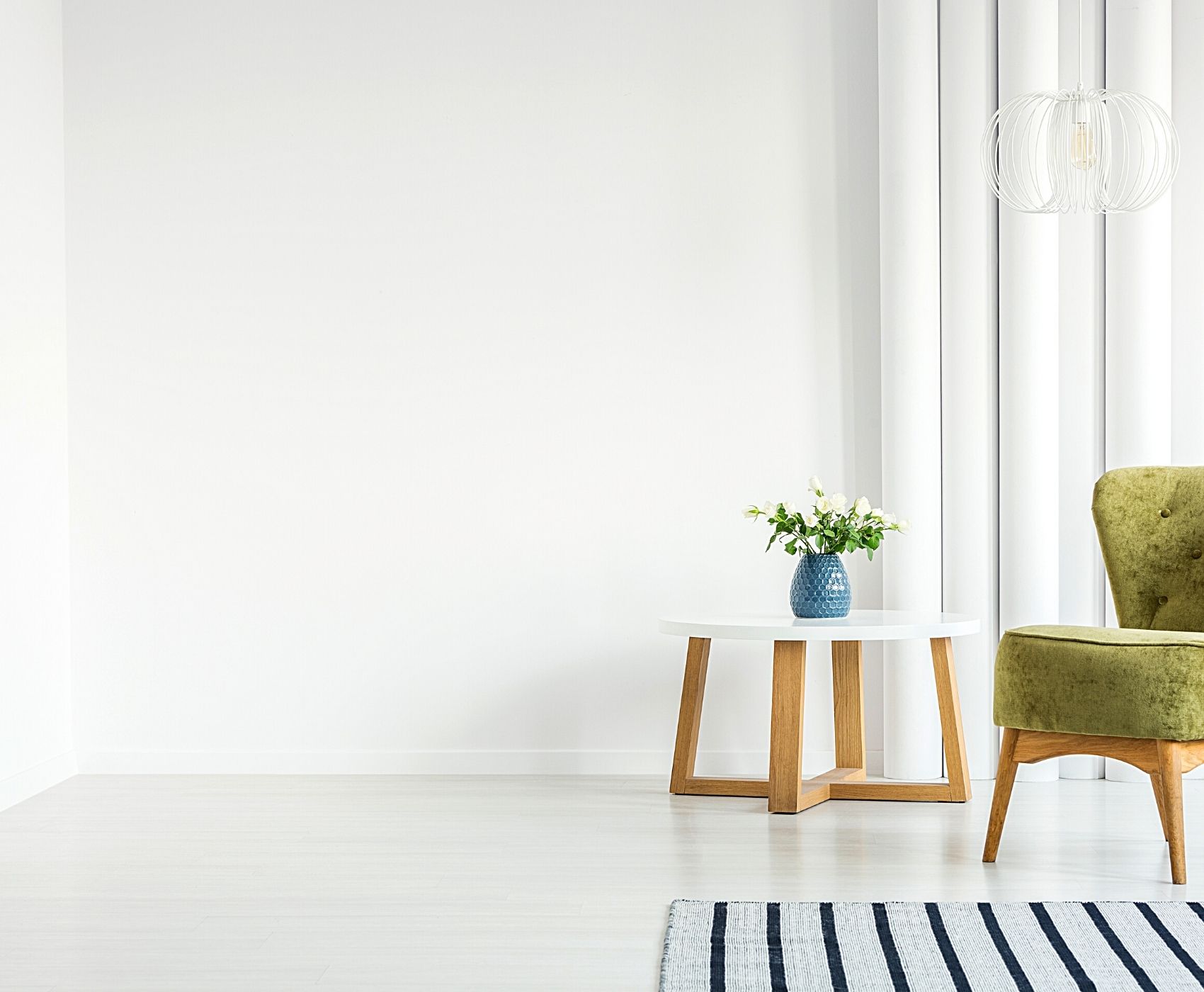 Because of their location below eye level at the base of the wall, baseboards don't usually get much love throughout the year. However, taking the time to clean your baseboards and trim can make a big difference in your home's look and overall cleanliness.
Follow these simple tips for cleaning your baseboards and trim quickly and easily. This process includes door trim and crown molding.
You'll also want to check out our genius Time-Saving Tips for Moms to make managing your house much easier!
Supplies for Cleaning Baseboards and Wood Trim
Before you get started cleaning your home's trim, let's make sure you have everything you need on hand.
These supplies are all you need to get your trim clean:
Vacuum with brush attachment or broom
Lint-free/microfiber cloth
Warm water mixed with a few drops of dish soap for painted baseboards (Vinegar or this homemade cleaner also works well.)
Warm water mixed with wood cleaner for stained baseboards
Cotton swabs or soft-bristled toothbrush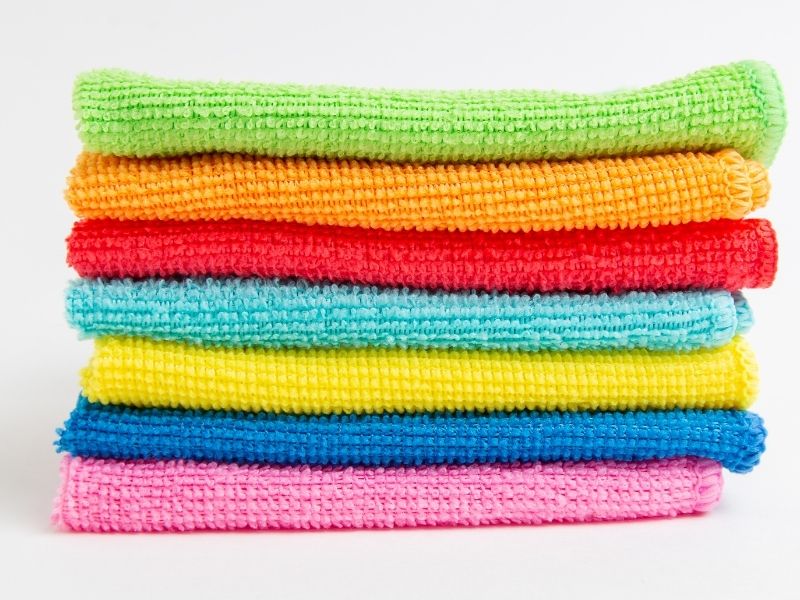 How To Clean Baseboard Without Bending Over
If you want to save your back and knees and not bend over cleaning your woodwork, this tool is highly rated on Amazon and does the trick.
Baseboard Buddy is affordable, lightweight, and adjustable to various heights. Simply walk and glide to cleaner baseboards!
How to Clean Baseboards
Washing all of your home's baseboards can be a big task. That's why it's a good idea to break down the job into smaller tasks, like tackling one room's baseboards at a time. And once you have this easy process down, cleaning a room's baseboards won't be a big deal at all!
We have other Tips for Keeping Your House Clean that make a big difference.
Step 1: Clear the Dust
Before you start washing your baseboards, it's best to clear away as much dust and debris as you can. Use your vacuum's brush attachment or use a small broom to knock away the dust along the top of the baseboards and along the area where the baseboards meet the floor.
Step 2: Clean Visible Stains
Since stains and scuffs are typically harder to remove from your baseboards, especially white baseboards, starting with those spots will ensure you get all your baseboards clean.
Use a soft sponge dipped in a combination of warm water and dish soap to scrub away stuck-on stains without damaging your baseboards.
Step 3: Scrub Cracks and Crevices
Your baseboards are full of tiny cracks and crevices where dirt can gather. You can help get into those hard-to-reach places with a cotton swab or soft-bristled toothbrush. Dip the swab into the cleaning solution and rub it into the cracks to help dislodge stuck-on dirt in those spots.
Step 4: Wipe the Entire Board
After cleaning the tough spots, you can finish cleaning your baseboards by wiping the boards with a damp, lint-free cloth. You can clean your Painted baseboards with a mixture of water and dish soap. And it would help if you cleaned wood baseboards with a wood cleaner.
PRO TIP: At least once a year, move furniture away from the walls to clean the woodwork behind them.
How to Clean Trim
The method for cleaning the wood trim in your home is similar to cleaning your baseboards. Start by using the brush attachment on your vacuum or a long-handled dusting wand for hard-to-reach trim to knock down dust and debris from around the edge.
After that, you can use a mixture of dish soap and water or wood cleaner to clean the trim.
Use a cotton swab or soft-bristled toothbrush to clean the small cracks and crevices that often appear in decorative trim.
Carved details and corner areas usually collect dust and grime between cleanings, which means these areas may need special attention as you deep clean your wood trim and moldings.
PRO TIP: As you clean the wood throughout your home, be sure to wring the cloth thoroughly to prevent water damage to your floorboards and trim. The cloth should be damp but not dripping, as you're cleaning the wood.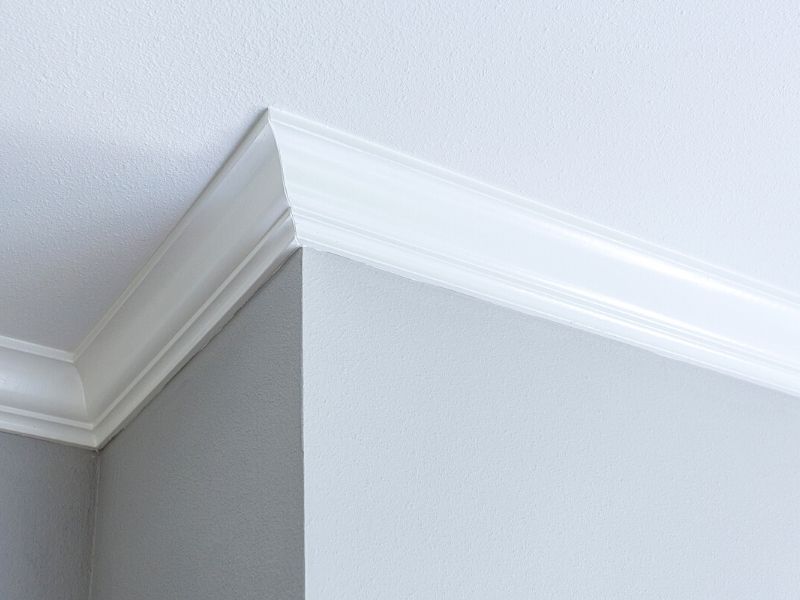 Tips for Cleaning Baseboards and Trim
While taking the time to clean your baseboards can be a satisfying task, sometimes you run into issues along the way.
These easy tips and hacks will ensure you get your baseboards and trim clean without any problems.
Start cleaning at the top and work your way down. To ensure you don't get spots you've already cleaned dirty, it's always a good idea to start cleaning at the top of the room and work your way down. That means starting with the crown molding and trim around your doors and windows first.
Save your baseboards for last. Since cleaning your walls, floors, and trim can stir up dust while you work, it's a good idea to save your baseboards for last. That way, you won't risk getting your baseboards dirty while you clean above and around them.
To clean trim in high spots, like above your windows, attach a damp cloth to a pole. Wrap the cloth around the end of a rod or a long-handled dusting wand, then wipe the high spots.
Maintain your clean with a dryer sheet. After cleaning your baseboards and trim, wipe them with a dryer sheet. The sheet will help protect the wood from collecting dust, which will reduce the need for regular cleaning.
Keep a cleaning schedule. To keep your baseboards and trim from getting too dirty, try keeping a cleaning schedule. Cleaning your baseboards and trim can be dusted weekly to prevent build-up. And a deep cleaning twice a year will ensure the wood trim stays clean throughout the year.
PRO TIP: Recruit your family members to help and make this cleaning task a team effort. Kids as young as 5 can help. Turn on some upbeat music and make it a cleaning party!
More Cleaning Guides
To avoid maintenance problems later, You also want to know how to:
How to Clean Your Washing Machine
Deep Clean Your Refrigerator
How to Clean Your Dishwasher
How to Clean Your BBQ Grill
You can FOLLOW US on FACEBOOK, TWITTER, INSTAGRAM, and PINTEREST to see more delicious food, fun crafts, home tips, + DIYs!
You will also want to follow our Cleaning and Organizing Pinterest Board!