How to Clean Your Washing Machine for fresh clothes and how often to do it! Easy step-by-step instructions to get the job done!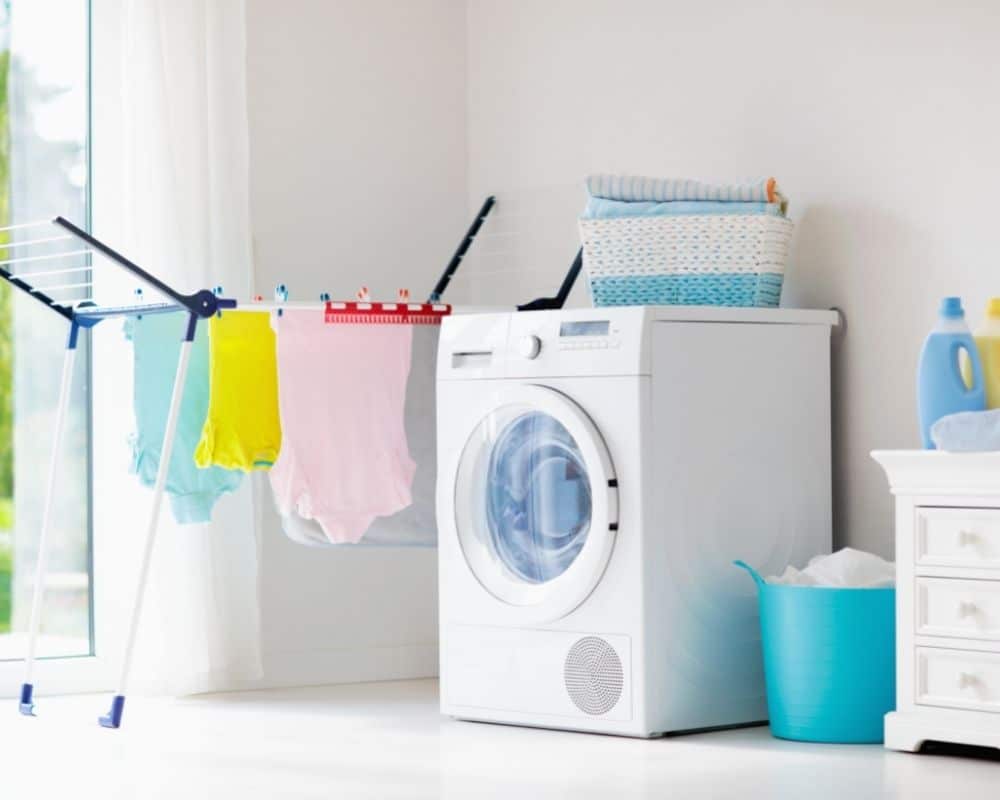 Although it's your washing machine's job to clean on a regular basis, this home appliance needs a deep cleaning of its own now and then. Just think about all the dirt and grime that gets washed off your clothes, towels, and household items each time you do a load of laundry!
In addition to hard water deposits and leftover detergent, that dirt can build up inside your machine causing bad smells (ick!) and residue on your clothing. Make sure your machine stays build-up-free by following these simple steps to clean your washing machine.
You may also want to know How to Clean Your Oven and How to Clean Your Dishwasher.
What is the Best Way to Clean a Washing Machine?
Cleaning your washing machine doesn't have to be a long, drawn-out process.
In fact, getting the inside and outside of your machine clean only takes four simple steps. Whether you have a front-loading or top-loading machine, follow these steps to do a deep cleaning cycle.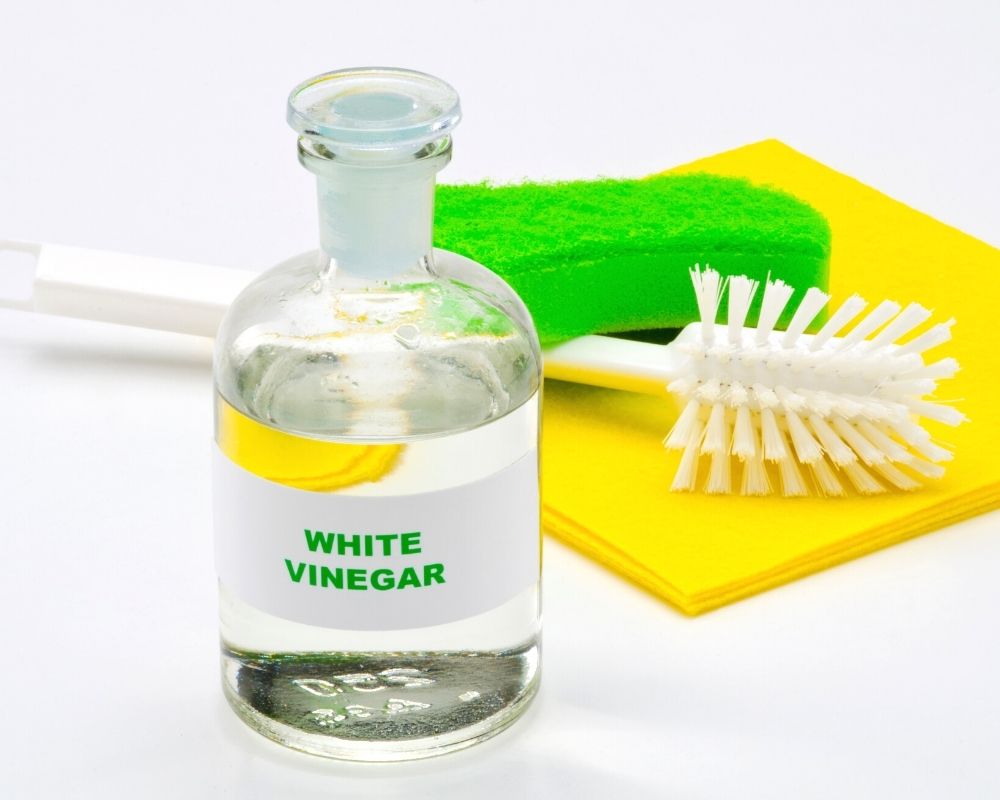 Run a hot water cycle with vinegar to remove bacteria and deodorize your washing machine. Start by placing two cups of white vinegar in the detergent dispenser of your front-load machine or directly in the barrel of your top-loading machine. Then, run the empty machine on the hottest cycle.
Scrub the inside of the machine. Fill a bucket with one quart of warm water, then add ¼ cup of white vinegar. Use a sponge or microfiber cloth to wipe the solution around the inside of the machine.

Pay special attention to the soap and fabric softener dispenser trays, the inside of the door, and around the door opening.

Run a clean hot cycle. After cleaning the inside or your machine with vinegar, you'll need to rinse the solution away. Run the washer on a hot cycle again, this time without detergent or vinegar.

After the cycle is complete, use a dry microfiber cloth to wipe the inside of the drum to remove the remaining vinegar residue.

Wipe the exterior of the machine. While the final hot cycle is running, use your vinegar and water solution to clean the machine's exterior. Dip a microfiber cloth in the solution and wring it out until the cloth is damp. Wipe the damp cloth over the top, sides, and door of the machine. Don't forget to wipe down the buttons and screen of the machine, too. For stuck-on residue and grime, use a soft-bristled toothbrush dipped in vinegar to scrub the messy spots.

After the exterior of the machine is clean, use a clean, damp cloth to wipe away any leftover vinegar residue.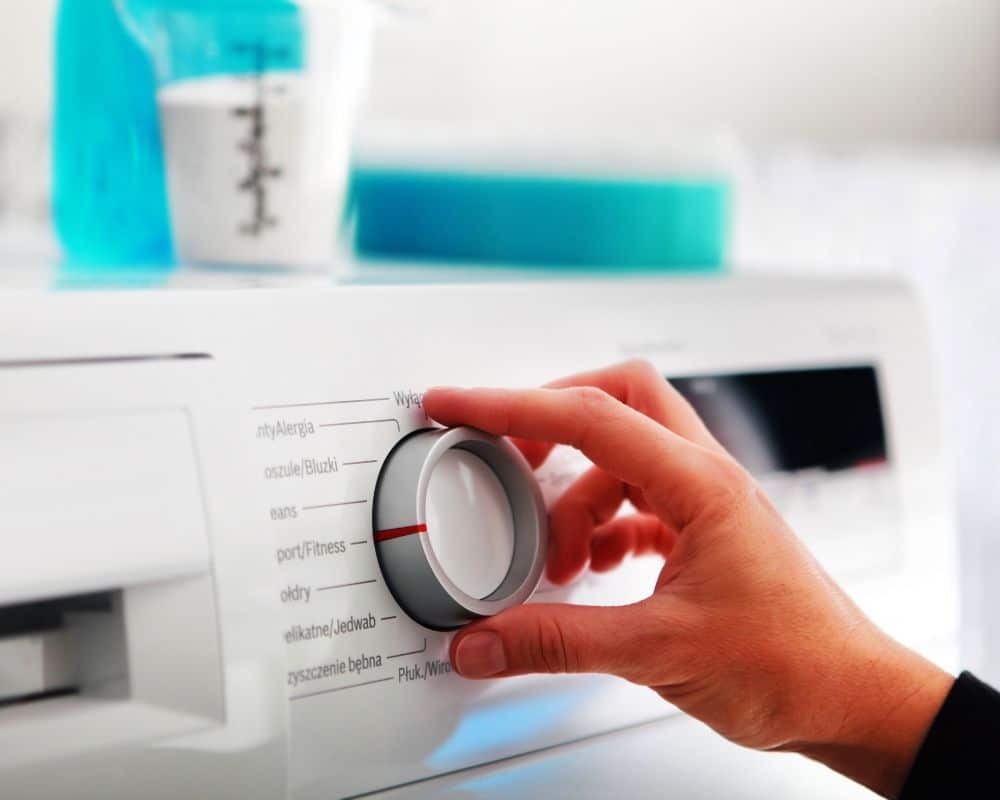 Tip: Don't forget to clean your dispenser tray with a small scrubber to remove any mildew or soap/fabric softener residue.
How Do You Clean a Smelly Washing Machine?
If you have a front-loading washing machine, you've probably experienced a foul odor coming from your machine at some point. It happens to the best of us.
With the gaskets and seals surrounding the door of these machines, it can be easily for mildew to build up, causing the washer to smell. So, how do you clean a smelly washing machine?
There are two simple ways to remove the smell:
Vinegar: Spray the rubber seal around the door with distilled white vinegar and let the vinegar soak into the area for a minute. Then, use a microfiber cloth to wipe the solution away.
Bleach: Use a diluted bleach solution to deep clean the gasket, spraying the bleach onto the rubber seal and wiping it away with a clean cloth.
No matter which cleaning solution you use, it's important to pay special attention to the deep grooves and crevices as you clean this area. Those unseen spots are perfect locations for mold and mildew to grow.
Use your cloth to clean deep into the cracks, then use a dry cloth to remove extra moisture that may be leftover from your cleaning solution.
After you finish cleaning, leave the washing machine's door open for a few hours to give it time to dry completely.
Tip: To keep mold from building up inside the gasket between washes, it's a good idea to leave the machine's door open after each load. This act will give the washing machine time to air dry after each wash cycle.
How Often to Clean
Now that you know the proper way to get your washing machine clean, you're probably wondering how often you need to do this chore. The frequency of cleaning depends on the type of machine you have and the care you take between washes.
Traditional top-loading washing machines typically need to be cleaned twice a year. But if your area has hard water, you may need to increase your cleanings to every three to four months to remove built-up mineral deposits.
High-efficiency top-loading washers and front-load washing machines need to be cleaned more often because they use much less water. To keep your energy-efficient washing machine working correctly, you should clean it every four to six weeks – especially if you wash heavily soiled clothing regularly or live in a humid environment.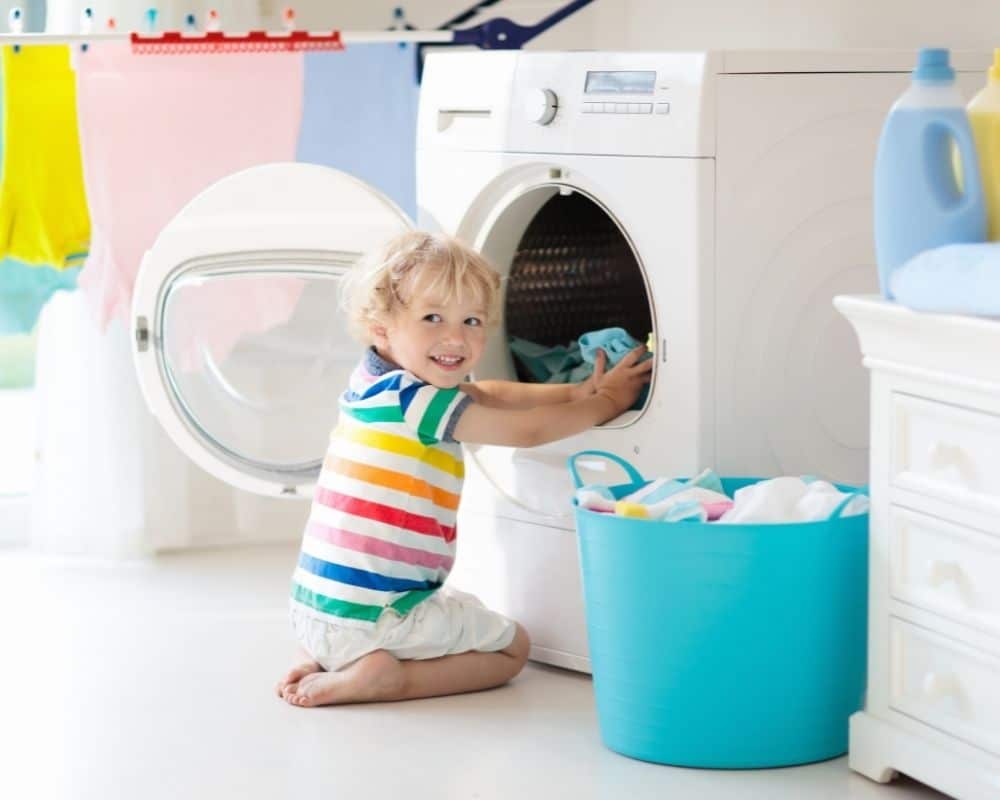 More Cleaning Guides
How to Clean Your BBQ Grill
How to Clean Baseboards and Trim
15 Minutes to a Clean Refrigerator
Stay in Touch
You can FOLLOW US on FACEBOOK, TWITTER, INSTAGRAM, and PINTEREST to see more delicious food, fun crafts, home tips, + DIYs!