Come learn How to Make a Sugar Scrub at home. This simple DIY uses all-natural ingredients like coconut oil and does wonders for your skin!
There are so many incredible Sugar Scrub Recipes you need to try!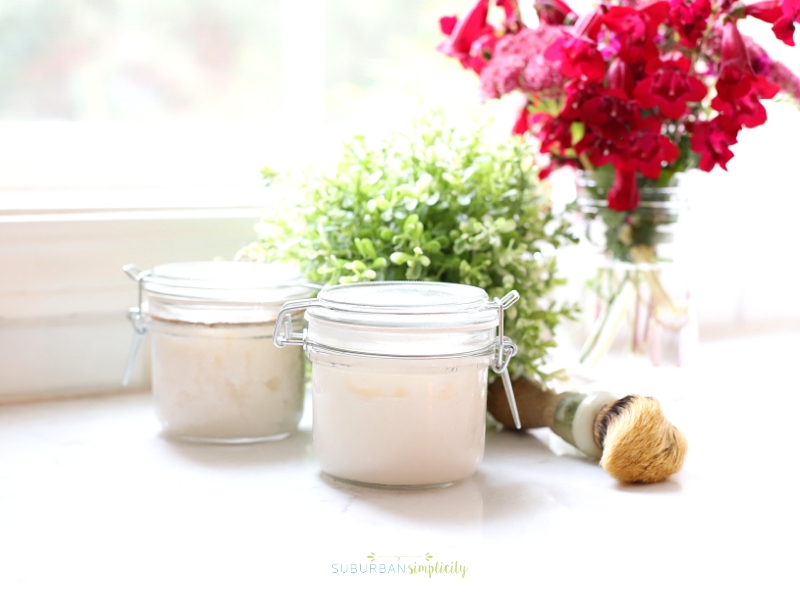 How to Make a Sugar Scrub
Ever wonder how to get naturally soft skin and feel like you spent an afternoon at a relaxing day spa? There's a simple way to do this at home - DIY sugar scrubs or as they can also be called body scrubs. Come learn How to Make a Sugar Scrub at home!
These homemade beauty products are made from all-natural ingredients that you likely have in your pantry. Therefore, no chemicals or additives! There are so many Sugar Scrub Recipes to choose from, but today, we'll make a basic recipe and you can add essentials oils or scents to your liking.

How to Make a DIY Sugar Scrub in 5 Minutes
To make The Best Sugar Scrub, it's important to use organic ingredients and store in an airtight glass container with a flip-top lid to keep water out.
Here are the main ingredients that go into making a scrub:
Oil - Coconut, olive, and almond oil work best when making a sugar scrub and you can add more or less to your liking.

If you decide to use coconut oil, make sure it's virgin, not fractionated. Virgin coconut oil retains its therapeutic benefits. Also, you will likely need to heat coconut oil slightly to take it from solid to liquid when making your scrub.

Sugar - An organic sugar is best, but any granulated sugar will work - brown or white.

However, if you'll be using your scrub on your face, fine, white sugar is best. For your body, brown works really well.

Vitamin E - If you want a little extra softness and a little preservative for your sugar scrub, use a tiny bit of vitamin E in your recipe.

However, this step is optional.

Essential Oils - To enhance your sugar scrub, try adding different therapeutic grade essential oils. Many have multiple benefits that can be an added bonus to your scrub.
Video Tutorial for Making a Sugar Scrub
How Do You Make a Simple Body Scrub?
This post contains affiliate links. Disclosure policy here.
Making a sugar scrub at home takes less than five minutes and only requires a few simple ingredients. This is a basic recipe, but you can add various essential oils or scents to customize your recipe. There are several sugar scrub recipes like lavender, mint, or vanilla here.
glass jar – we like ones with a snap closure that keep your scrub airtight.
1 cup granulated or brown sugar
½ cup oil (almond, olive or coconut work best)
½ teaspoon vitamin E oil
Essential Oil (optional)
Place all ingredients in a bowl and mix together. You can add more or less oil to your liking.
Store in an airtight container. Since this recipe doesn't contain any preservatives, it's best if it's used within a month or two.
How to Use A Sugar Scrub
Sugar scrubs are very easy to use. Here's how:
Scoop a small amount of your Sugar Scrub into your hands with a clean spoon. The spoon keeps your scrub free of bacteria that can make it go bad sooner.

Scrub all over your hands or feet – or wherever you'd like a little extra softness. Hold off on running the water in the shower and spend a few minutes using your hands or scrubbing tool to rub your scrub in circular motions onto dry skin for full and longer-lasting coverage.
Allow the mixture to sit on your skin for 3-4 minutes. Take a deep breath and enjoy this time to rest, relax, and recenter. Finally, turn on the water and rinse well, removing any remaining granules, turn off the shower and then pat dry with a soft towel.
If you're short on time, massage the scrub all over your body and rinse during your normal shower routine. It's wonderful!
SAFETY NOTE: Be careful while using your sugar scrubs on your feet while in the shower. The oils contained in scrubs can make your feet slippery!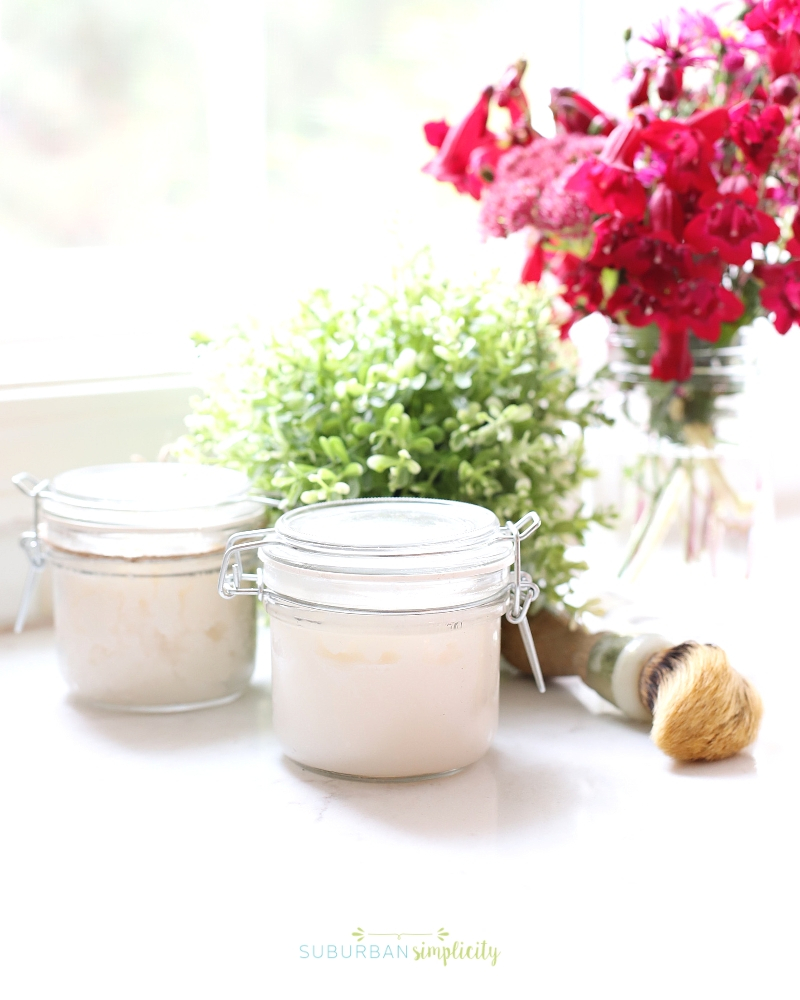 When to Use a Sugar Scrub
Weekly to maintain soft, smooth skin.
Before you shave your legs (If you don't have sensitive skin).
To prep skin before a spray tan.

When you have ingrown hairs.
Now to you know how to make a sugar scrub, which is the perfect way to pamper yourself or someone else. They're an easy do-it-yourself project even for first-timers! One of the best things about sugar scrubs? They make the best gifts!
How awesome are they as wedding or baby showers, holiday presents, and teacher appreciation gifts!
You May Like These DIY Sugar Scrub Flavors
SaveSave