Celebrate the season with incredibly Delicious Pumpkin Dessert Recipes you will fall in love with! We've rounded up all your favorite sweet pumpkin desserts!
If you're a fan of pumpkin spice, then definitely try these Pumpkin Spice Drinks! We also have a few more Pumpkin Spice Desserts that are worth a try!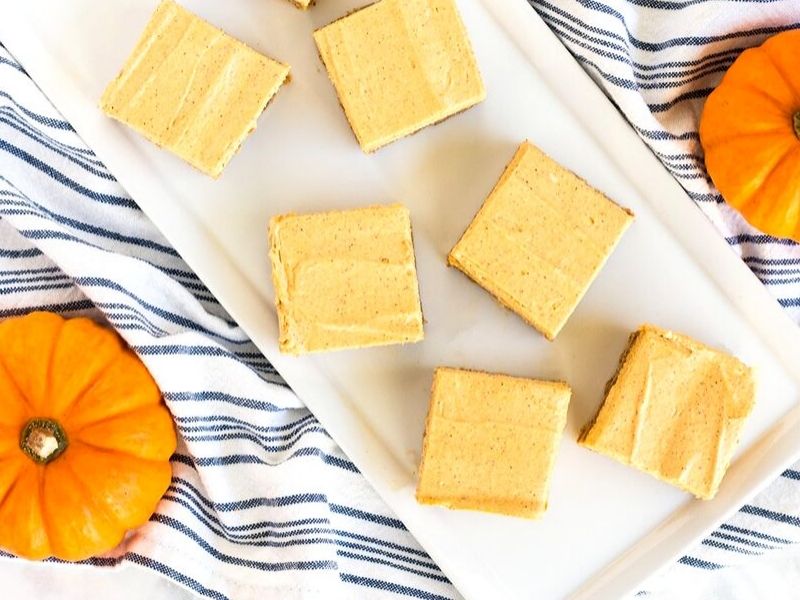 Delicious Pumpkin Dessert Recipes
There's nothing better when the leaves start to fall, and there's a chill in the air than pumpkin season!
These Pumpkin Dessert Recipes are the perfect way to get your fill of sweet pumpkin all autumn long!
Whether you're looking for No-Bake Pumpkin Desserts, Vegan Pumpkin Desserts, or just plain, Easy Pumpkin Desserts, these recipes are for you!
Related: Pumpkin Spice Sugar Scrub
What Desserts Can You Make With Pumpkin?
In addition to popular Pumpkin Spice Drinks, you can make so many desserts with pumpkin puree and a little imagination. All you need is canned pumpkin!
We're fans of Pumpkin Dessert Bars because who doesn't love something so delicious and portable? But let's not rule out anything with the pumpkin + cheesecake combination!
Grab your pen or favorite app to make your shopping list, and let's get baking some easy pumpkin desserts!
Pumpkin Dessert Recipes
Delicious Pumpkin Dessert Recipes to enjoy all season long!
Read Next: How to Decorate for Fall on a Budget
You can FOLLOW US on FACEBOOK, TWITTER, INSTAGRAM, and PINTEREST to see more delicious food, fun crafts, parenting tips, + DIYs!