Healthy Food Recipes for easy weeknight dinners! Packed with flavor, simple to make, and taste amazing! These recipes are Family-friendly too!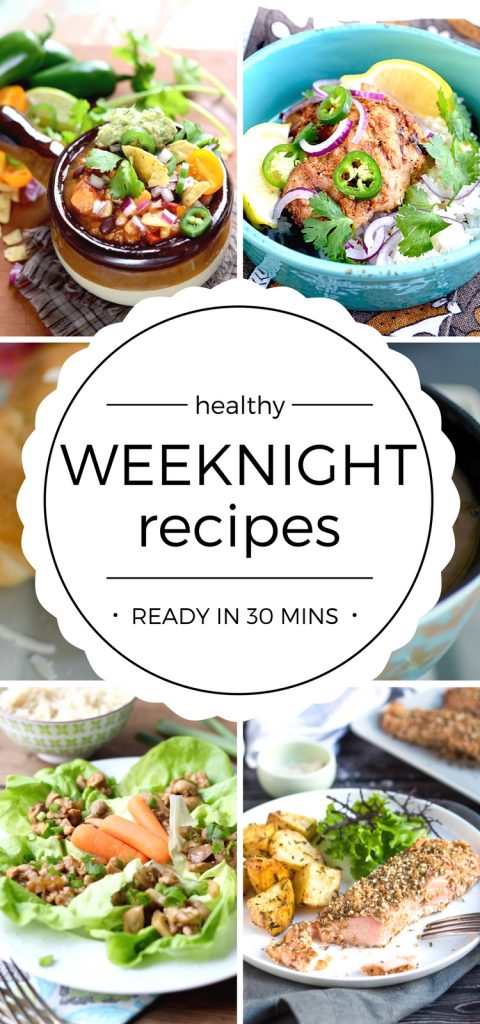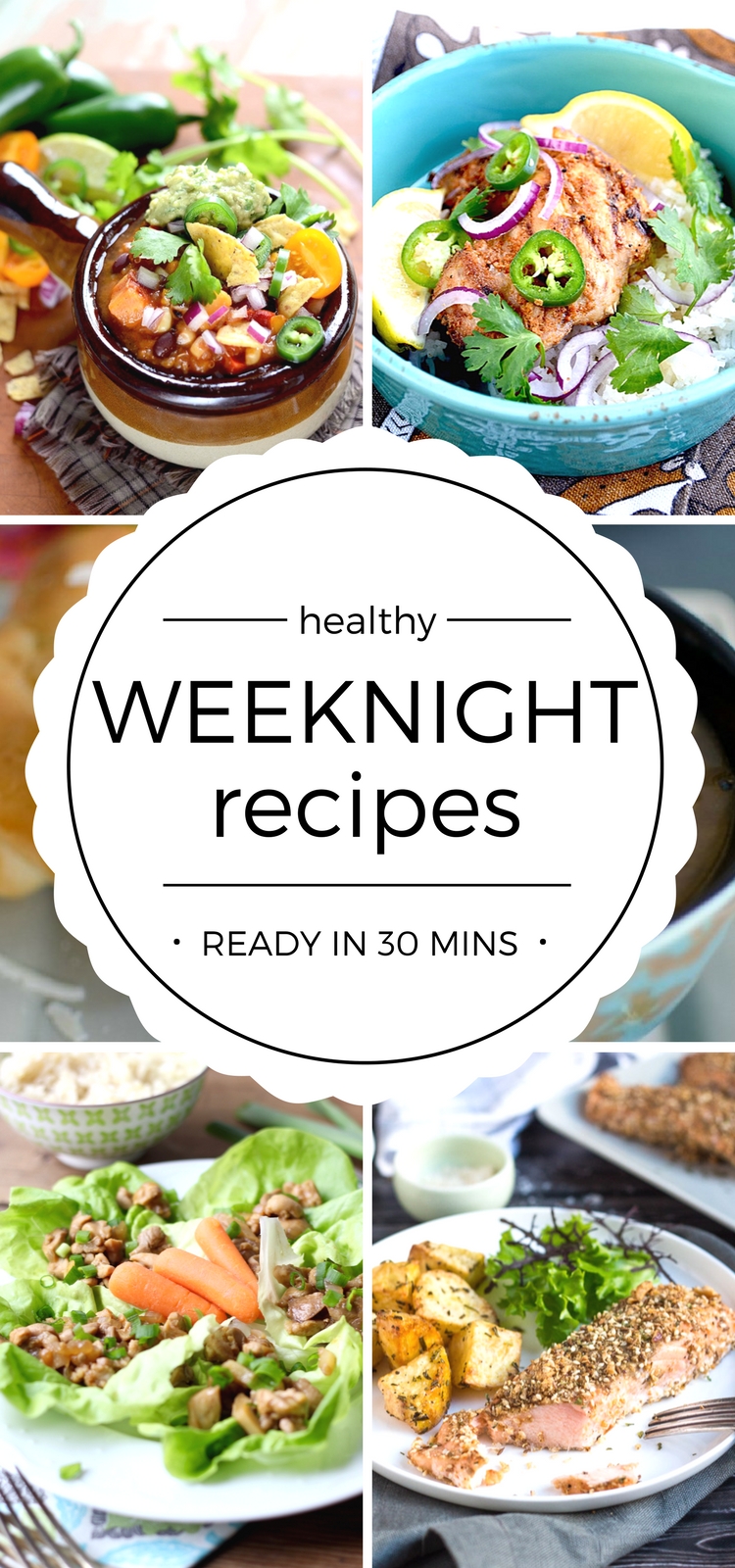 Life can be crazy.
Ours is a whirlwind of activities during the week - sports practice, dance, homework, orthodontist, you name it! Finding easy, healthy meals that the family enjoys is a tall order no matter what night of the week. Our meal plan always includes some of these Healthy Food Recipes for Easy Weeknight Dinners.
Give them a try. They are flavor-packed, and most are ready in 30 minutes or less.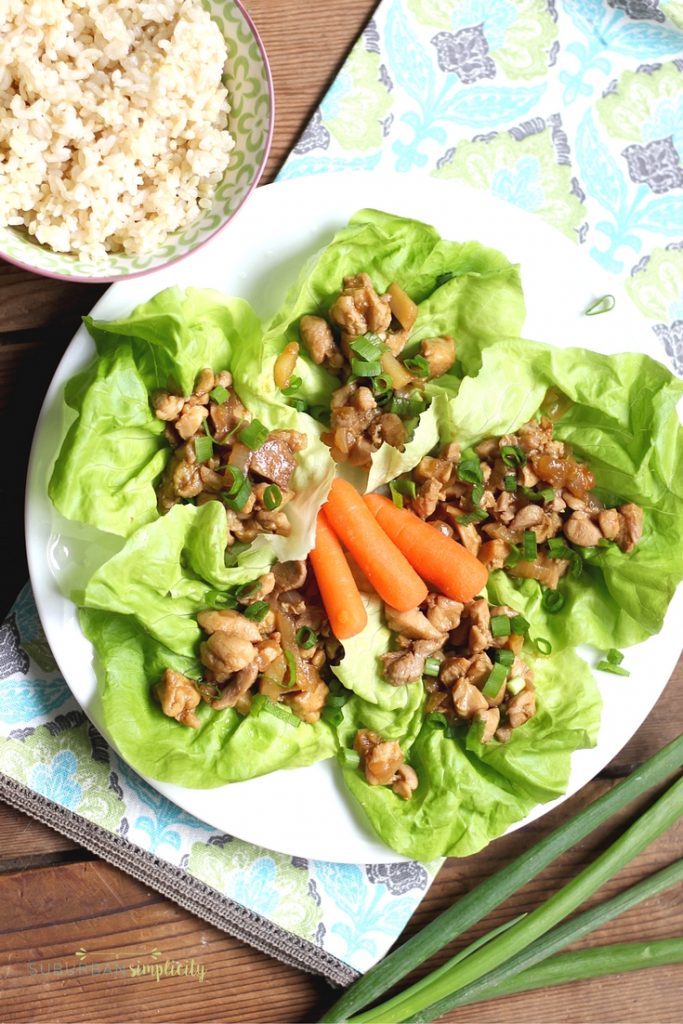 These Chicken Lettuce Wraps from Suburban Simplicity are a healthy comfort food recipe the whole family will love! A dinner idea that's on the table in less than 30 minutes!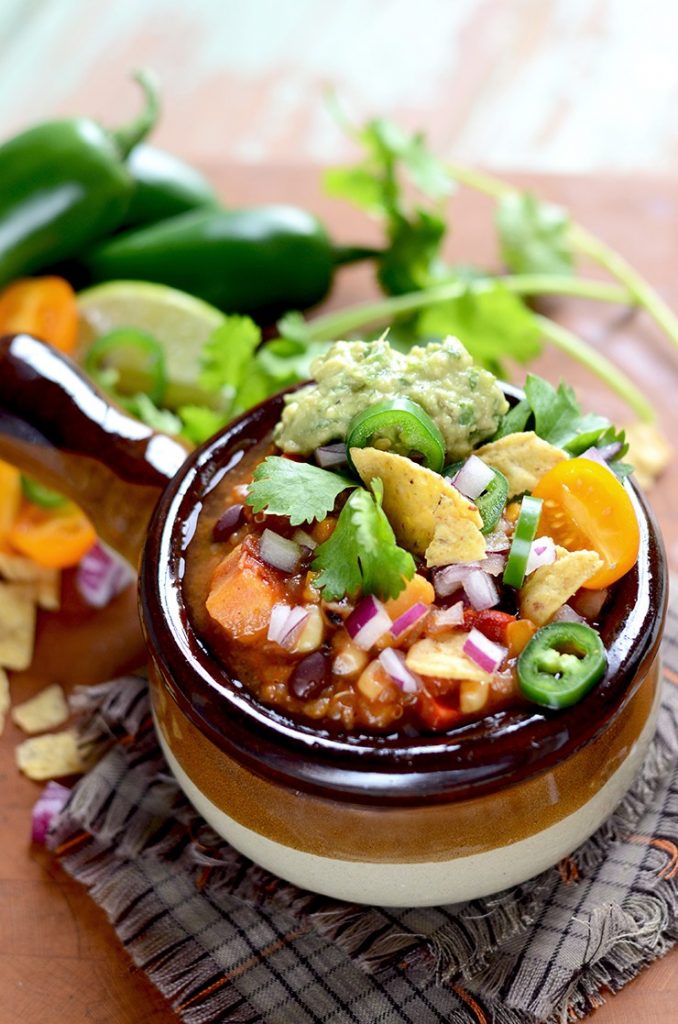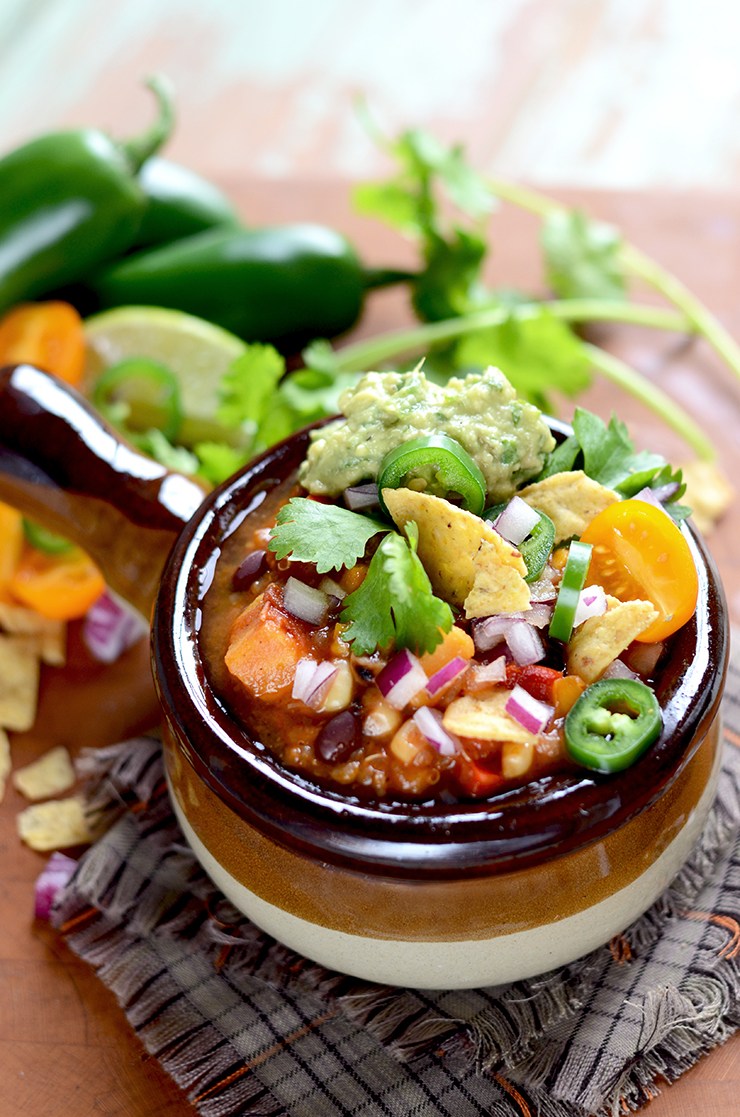 This chili from Vintage Kitty brings the smokiness of ancho chili powder, the richness of roasted vegetables, the protein of quinoa, and the sweetness of sweet potatoes into one fantastic dish!

Suburban Simplicity has one of the easiest and best tasting Chicken Enchilada Verde Soup recipes around! A bowl of this has so much flavor you'll think it's been simmering for hours – but it only takes 30 minutes!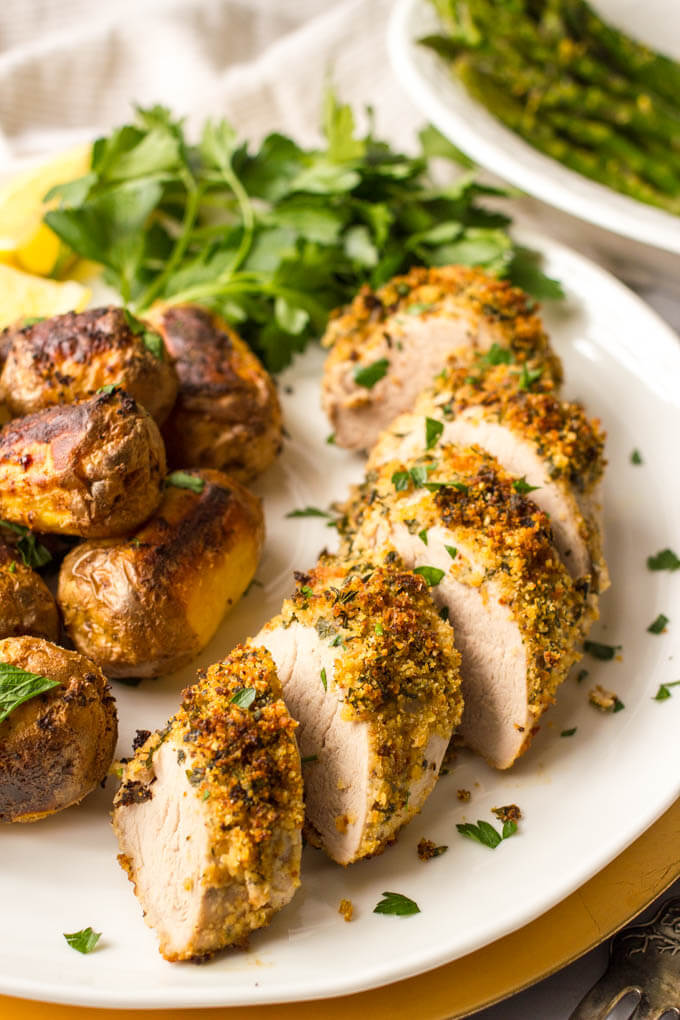 Herb roasted pork tenderloin with potatoes from Family Food On the Table is an easy but elegant sheet pan dinner with tons of flavor!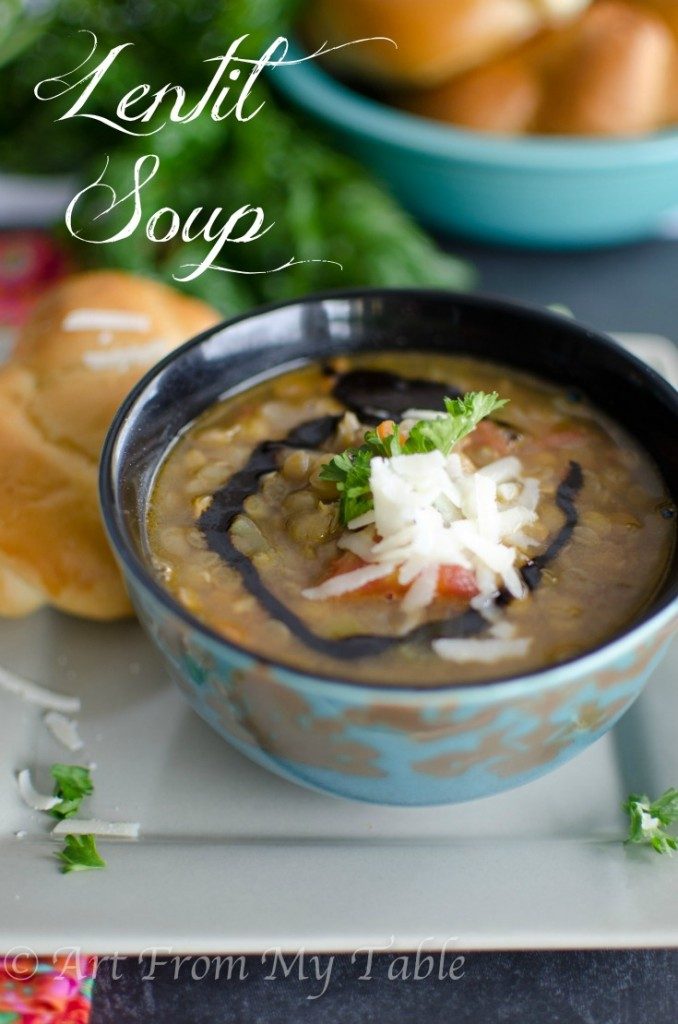 Protein-packed lentils and delicious vegetables make this lentil soup from Art From My Table a complete meal! Bathed in bone broth and finished with a splash of balsamic vinegar - Delish!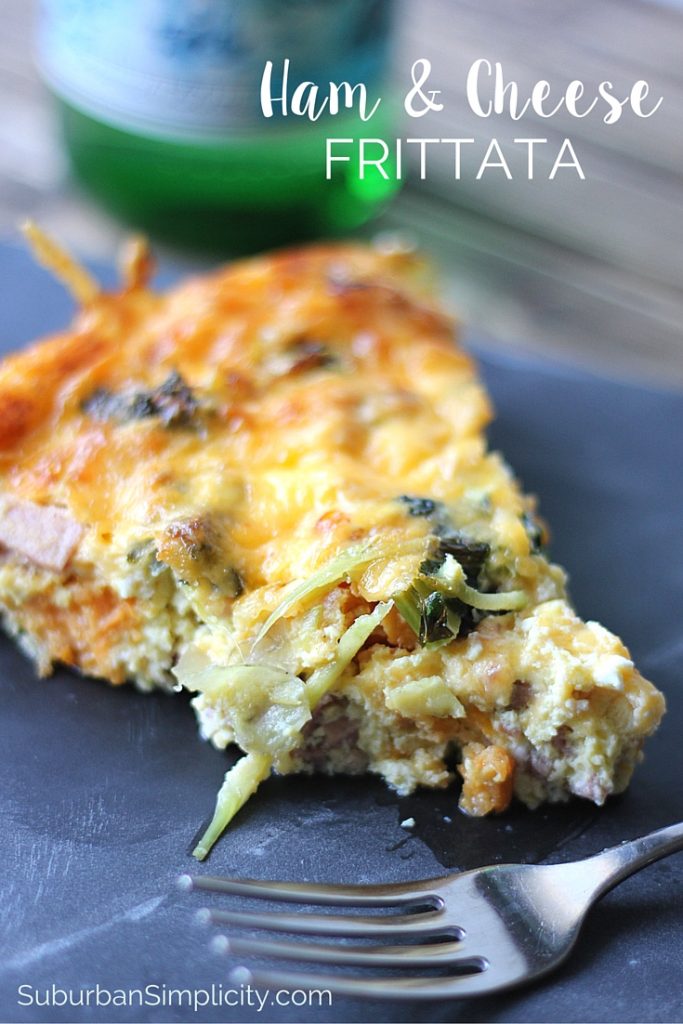 A frittata is an egg-based Italian dish similar to an omelet or crustless quiche. This savory Ham and Cheese Frittata is great for kids or adults for breakfast, lunch, or dinner!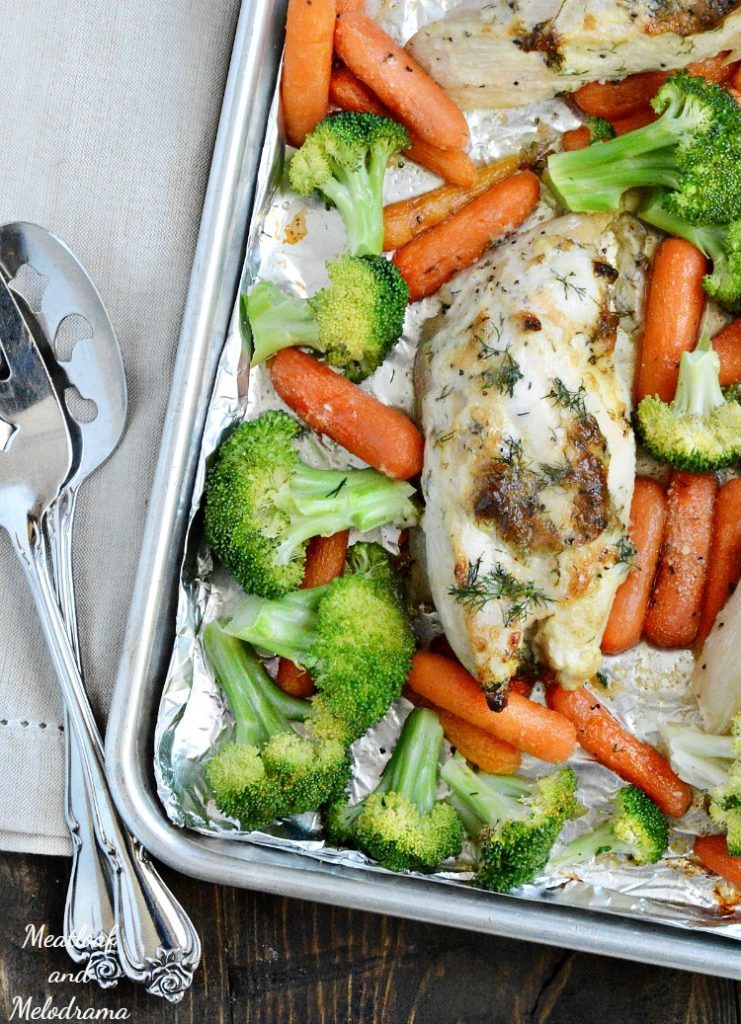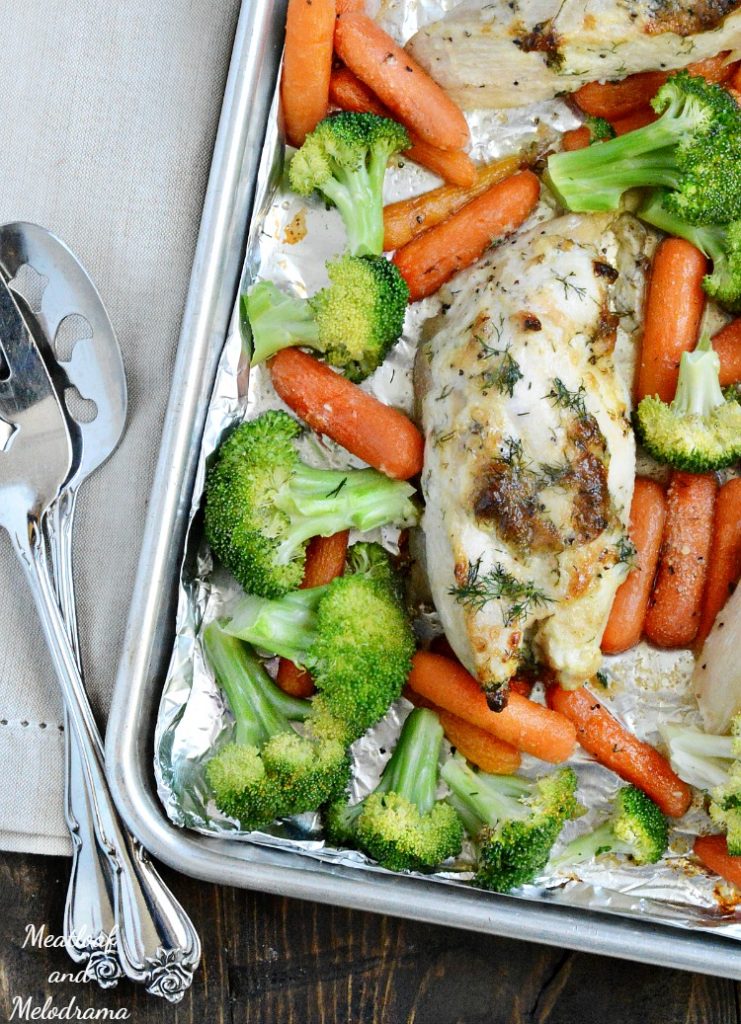 This easy Sheet Pan Dill Chicken Dinner with veggies from Meatloaf and Melodrama is light, healthy, savory, and ready to eat in just 30 minutes! You'll love the easy clean-up, too!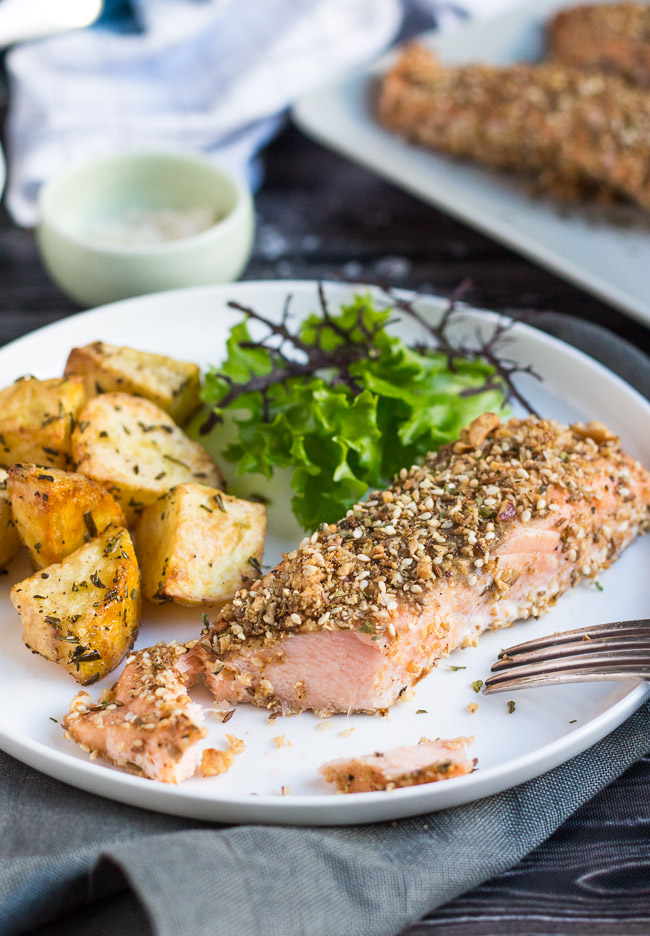 This Baked Salmon from The Cook's Pyjamas is quick to cook and often needs little more than a simple salad or a few sides to make a complete meal.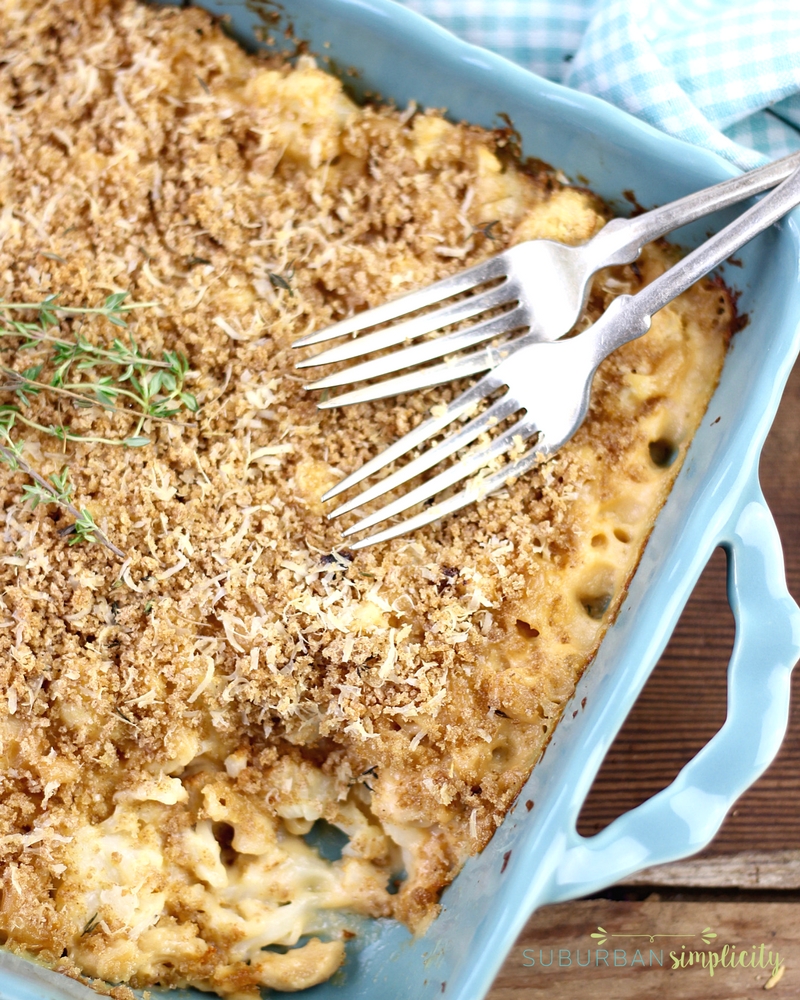 This lighter version of the classic comfort food is a dinner idea you have to try! Everybody loves this Roasted Cauliflower Mac & Cheese from Suburban Simplicity.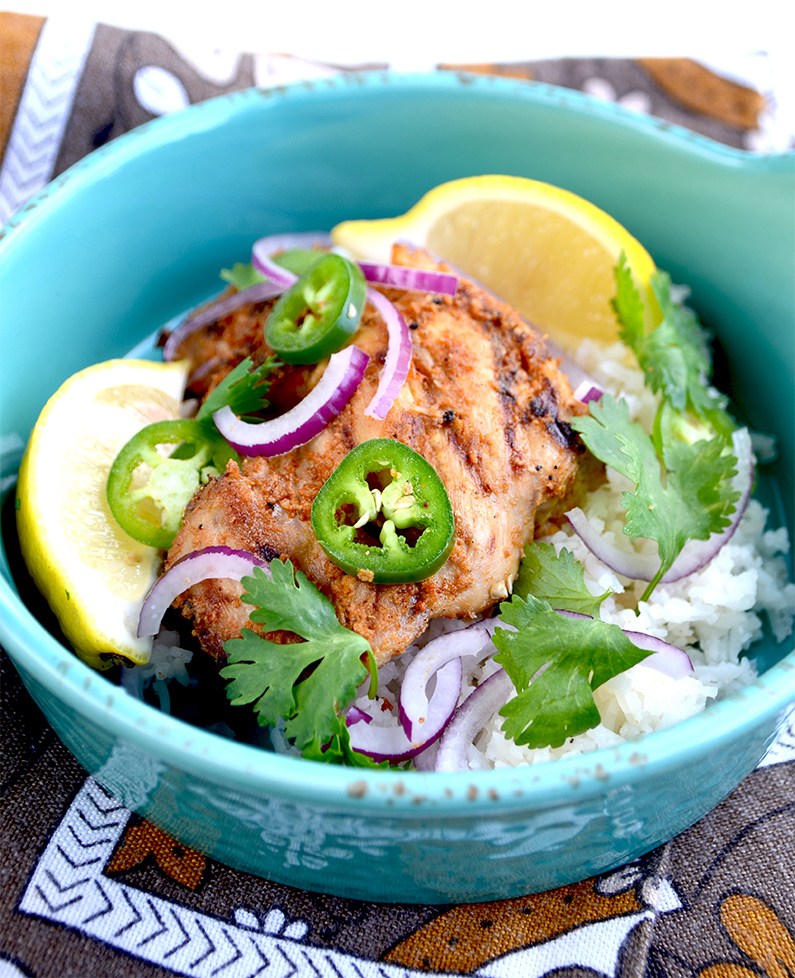 This Easy Tandoori Chicken from Vintage Kitty uses only a handful of ingredients and is a yummy, healthy choice for dinner. Making the marinade only takes five minutes! Perfect!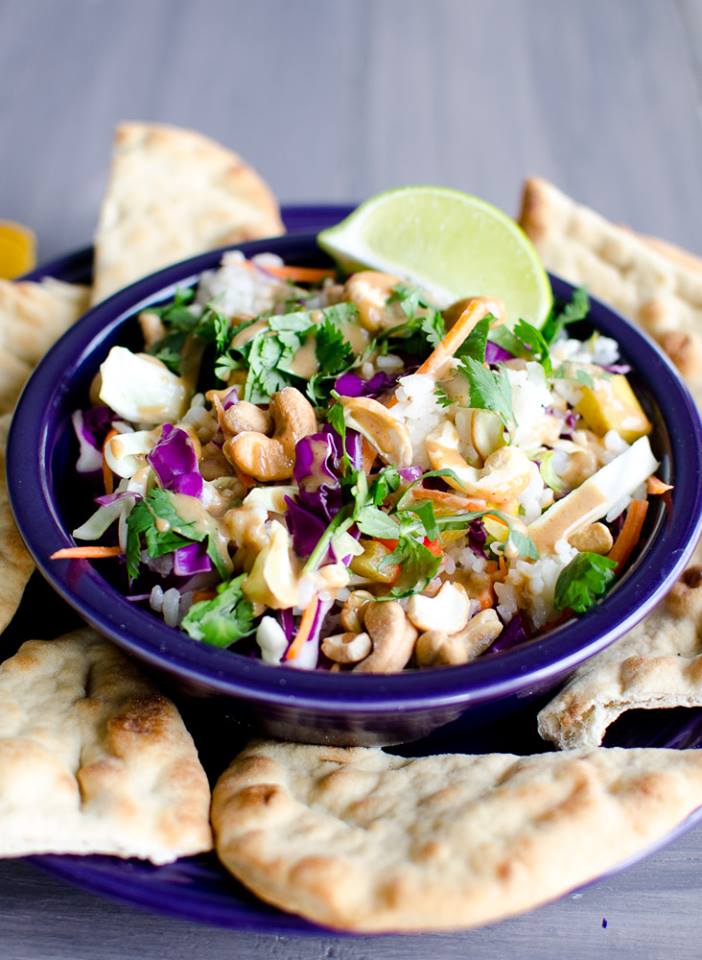 This Rice Salad from Art From My Table is loaded with flavor and packed with good-for-you ingredients. Crunchy, creamy, and colorful. What more could you ask for??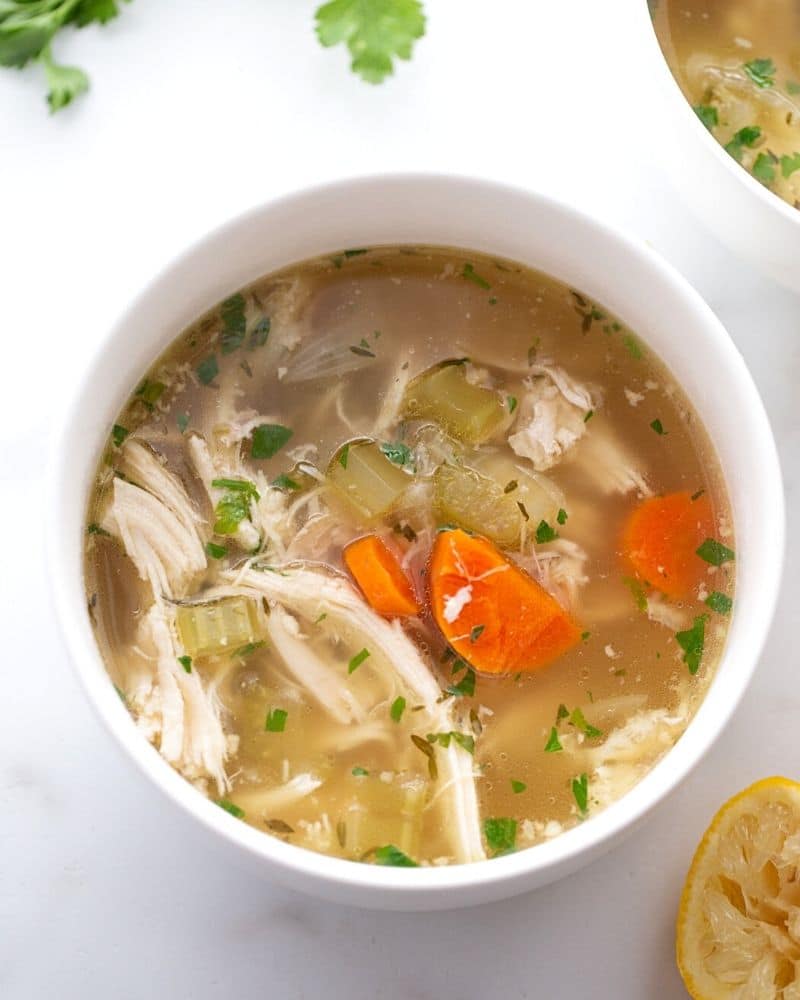 This recipe for the Best Homemade Chicken Soup is so easy and delicious! It's ready in under 30 minutes but tastes as if it simmered for hours! You can't beat that!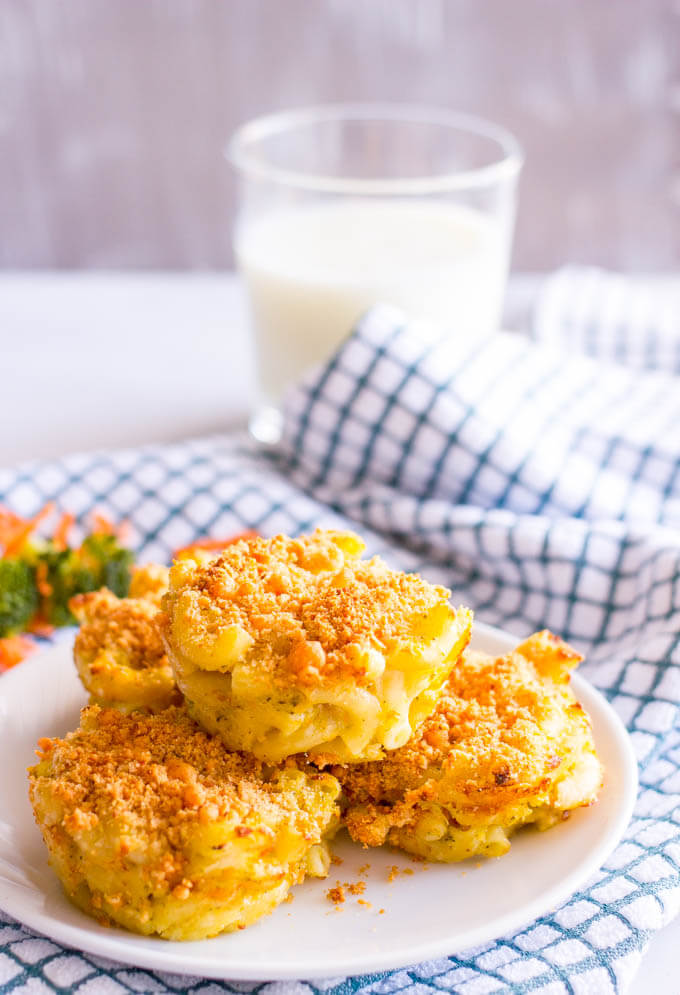 Veggie mac and cheese muffins from Family Food on the Table have 3 vegetables and 3 kinds of cheese, plus a crunchy topping. A great way to get kids to eat their vegetables!
Easy Healthy Recipes for Dinner
Healthy Food Recipes don't have to be boring or take forever to prepare! These are all delicious and can be on your dinner table in about 30 mins!
If you're looking for a healthy snack food recipe, you have to try these Paleo Peanut Butter Cookies. Amazing!!
You May Also Like: