Get the party started with the tastiest Easy Summer Appetizers to share with friends or family. These finger food recipes will take your BBQ up a notch from fruity to savory and everything in between!
Easy Summer Appetizers
Whether you're planning to entertain or dine outside and enjoy the beautiful weather in your backyard, these Easy Summer Appetizers have you covered!
The best thing about small bites is making a whole meal by just nibbling on appetizer recipes.
These Appetizers are just that. Easy to make and easy to eat! Yep, they're tasty and delicious and usually take minimal effort to make.
Fruity, savory, cheesy, healthy, or just plain yummy, these easy outdoor appetizers will have the kids and adults coming back for more. Which one will you choose for your next get-together?
They're all drool-worthy!
Summer Finger Food Appetizers
Strawberry Balsamic Flatbread | Suburban Simplicity
An easy recipe with lots of sweet and savory flavors. The perfect summer appetizer or snack!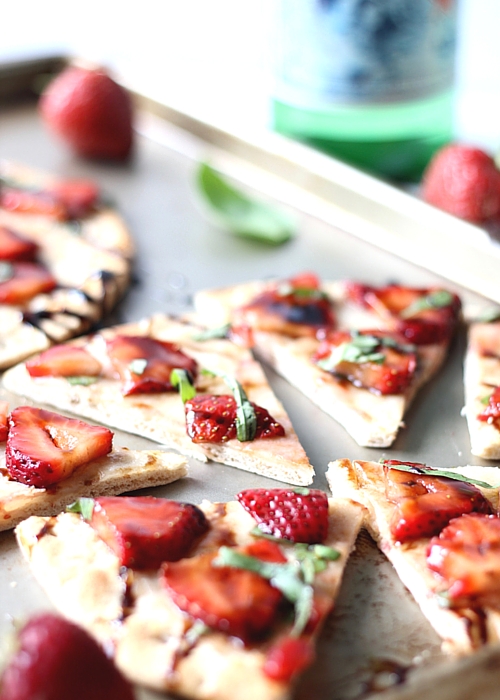 Watermelon Board Appetizer | Art From My Table
Juicy salted watermelon drizzled in mint-infused simple syrup served with basil chive cheese and overnight pickles.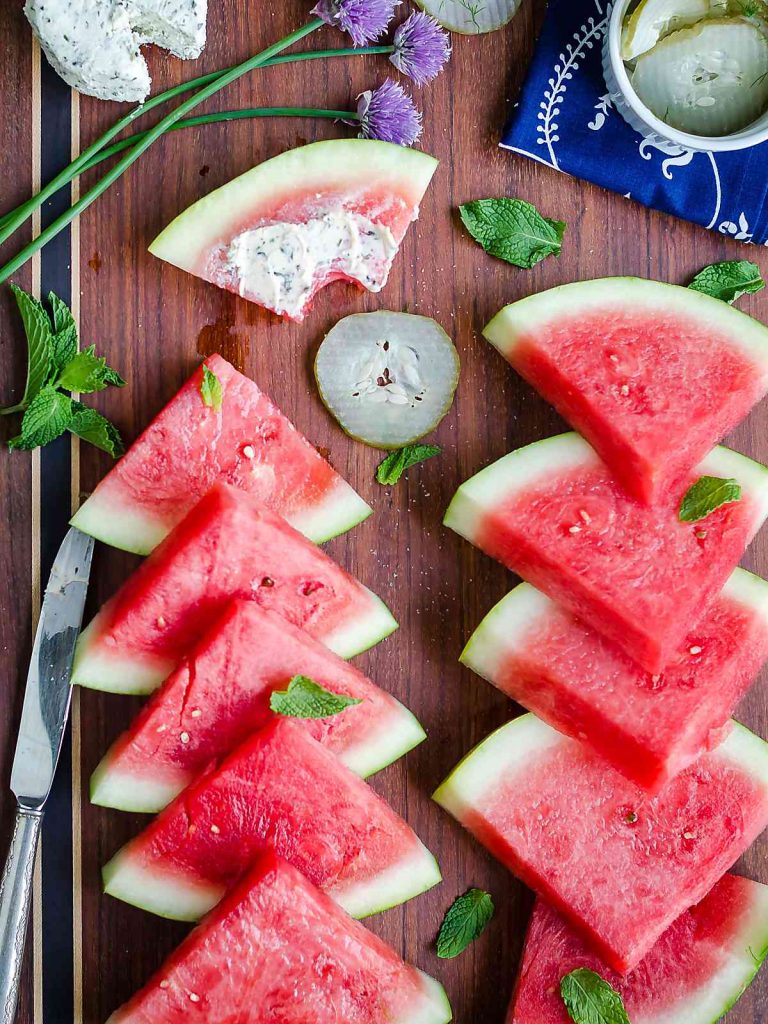 Easy Grilled Pineapple Meatball Skewers | Suburban Simplicity
A simple appetizer or dinner recipe that's kid-friendly and ready in less than 20 minutes!
Whipped Garlic Feta Dip | The Cozy Cook
This creamy Whipped Garlic Feta Dip is easy to make and perfect with crackers, pretzels, and veggies.
10-Minute Pineapple Salsa | Suburban Simplicity
Sweet and spicy and oh, so good! This Pineapple Salsa is good with chips or on your grilled meat and fish!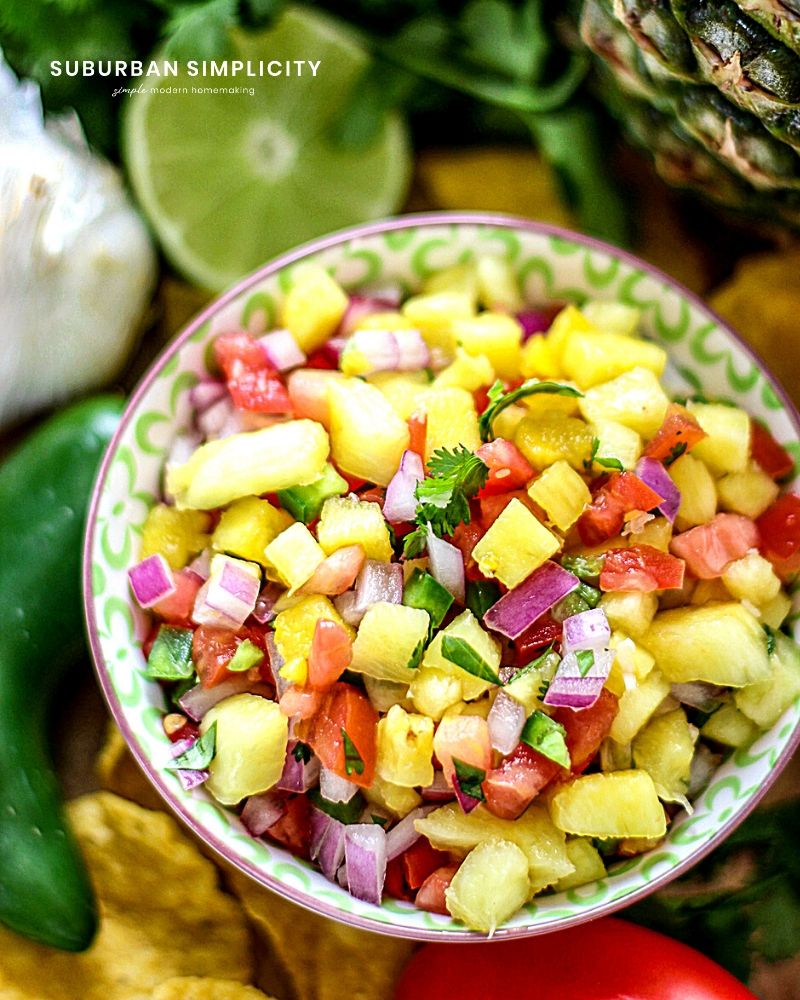 Honey Peach Crostini with Crispy Pancetta | The Recipe Runner
Grilled Peach and Burrata Crostini is an easy appetizer for all those fresh summer peaches! Grilled baguette slices topped with creamy burrata, grilled peach slices, and a drizzle of pesto and balsamic glaze.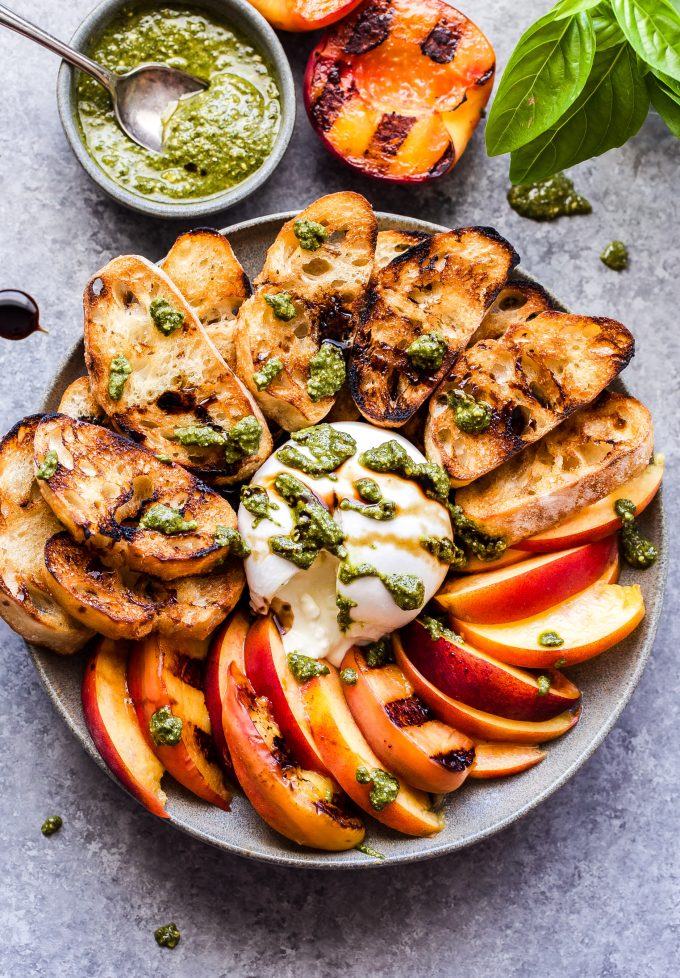 Cheesy Chicken Meatballs | Suburban Simplicity
Cheesy chicken meatballs are easy to make, and easy to bake, and you can serve them as an appetizer or dinner!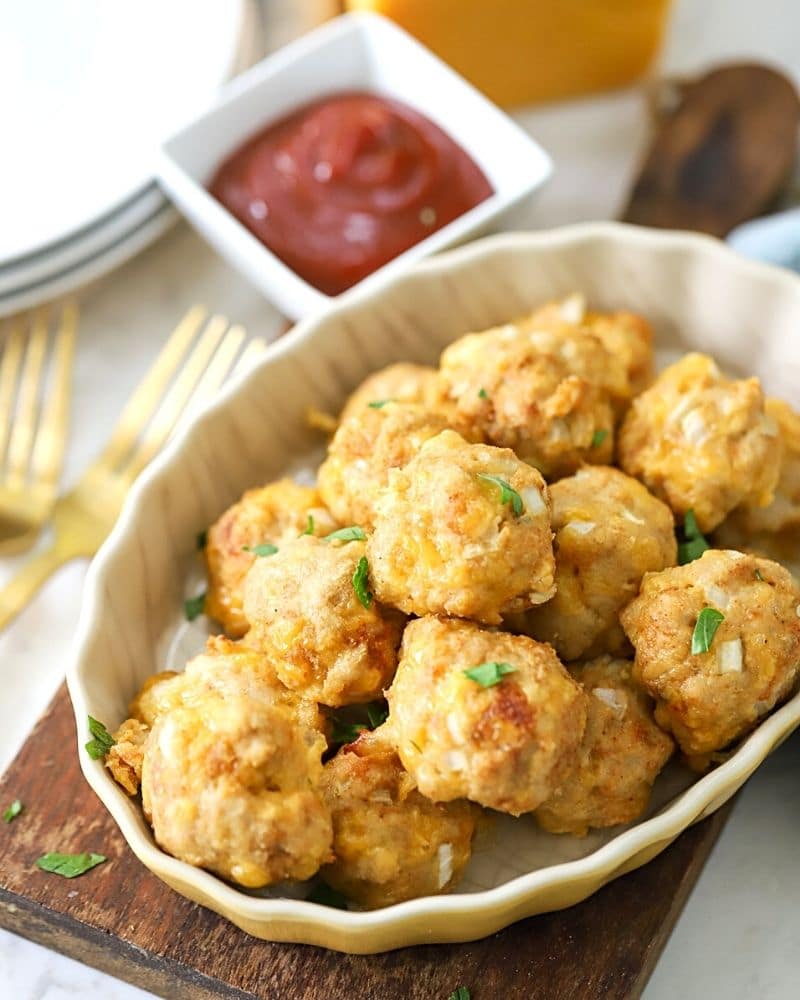 Roasted Red Pepper and Artichoke Dip | Suburban Simplicity
Light and healthy, yet bold in flavor. Serve this dip at your next gathering, and wow guests with its rich and delicious flavor!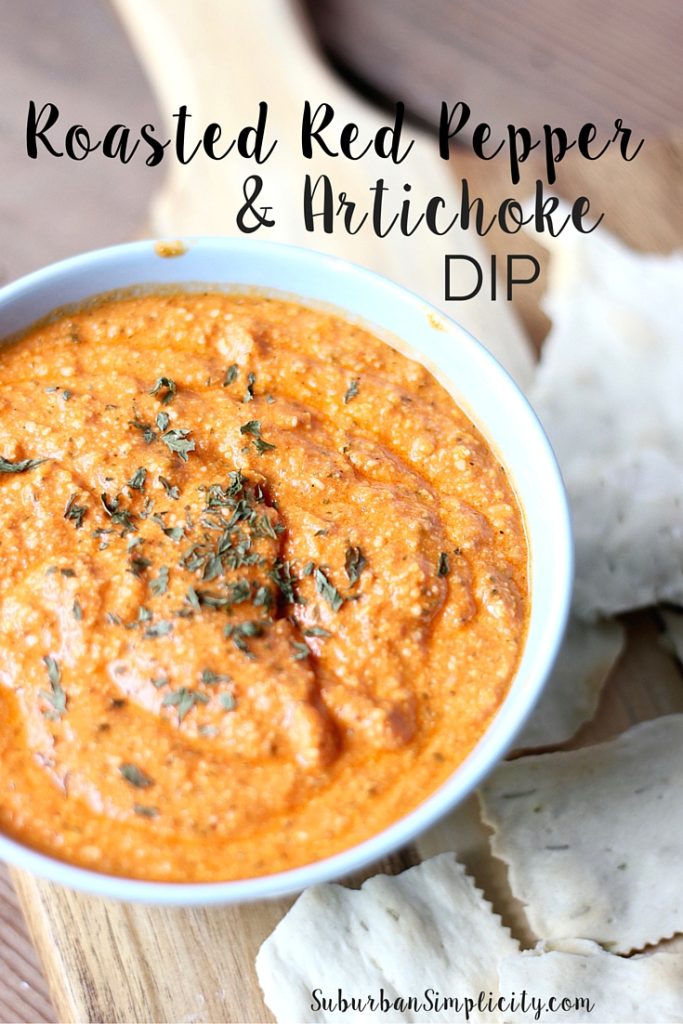 The Best Deviled Eggs | Suburban Simplicity
The traditional recipe that just can't be outdone! These Deviled Eggs are always the first to go!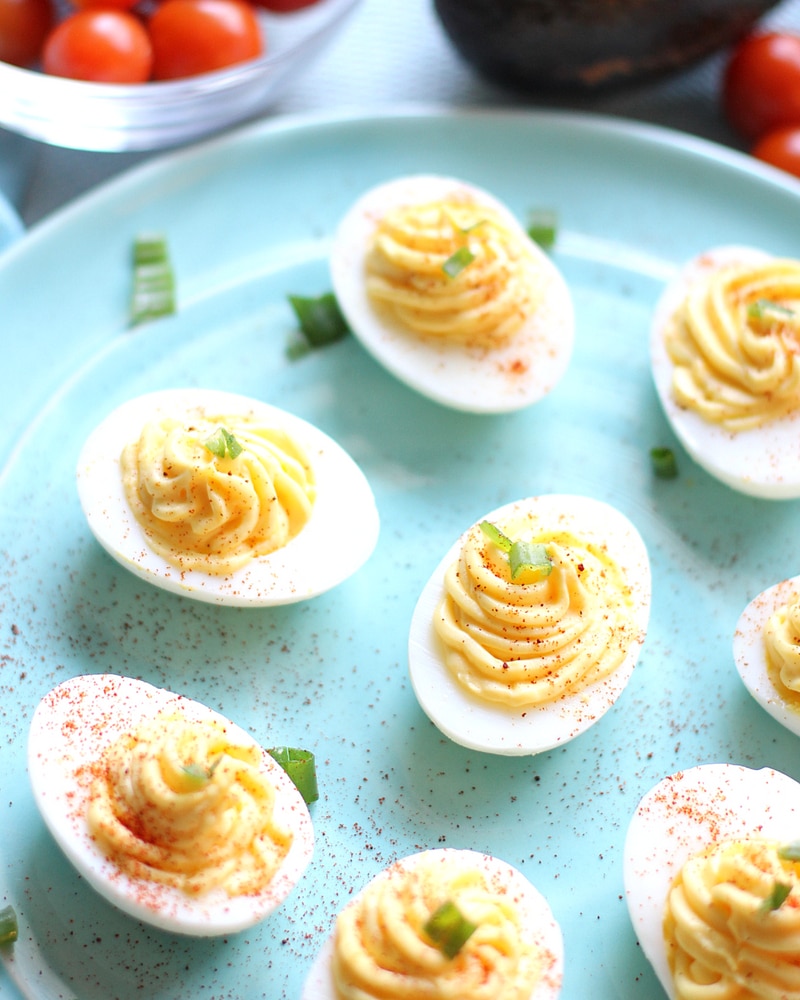 BBQ Brie | Noshing with the Nolans
Need a quick summer appetizer idea that won't have you sweating away in the kitchen? This recipe should do the trick!
Prosecco Grapes | Delish
Fresh boozy grapes on a stick or just by the handful are great!
Easy Grilled Pesto Shrimp | Suburban Simplicity
Grilled Pesto Shrimp Skewers are the perfect summer recipe! Easy to make, healthy, and please a crowd.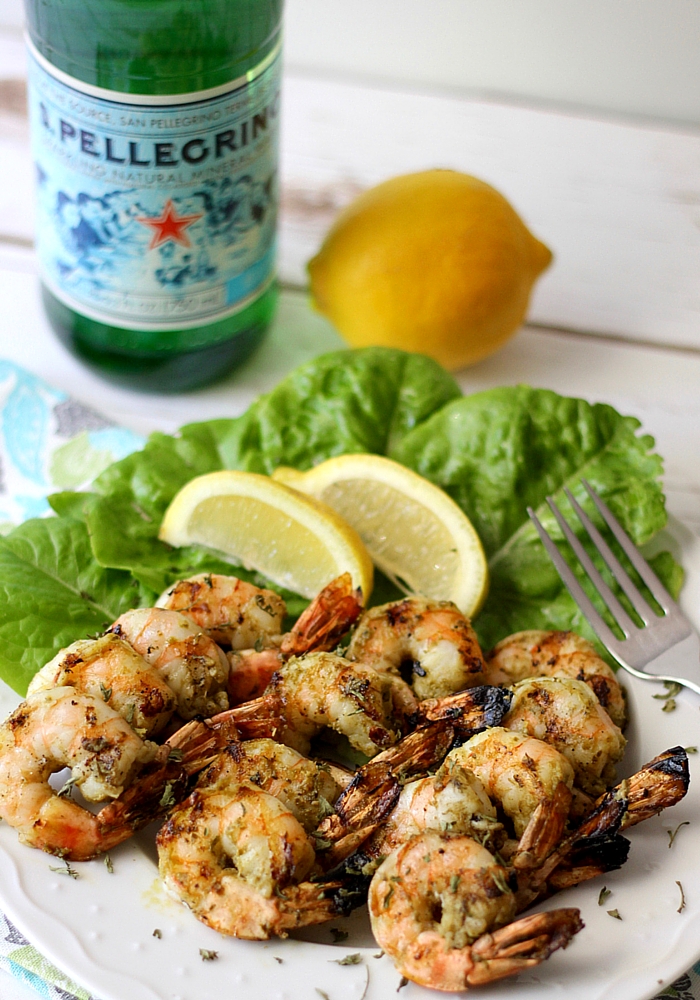 Easy Homemade Hummus | Suburban Simplicity
This hummus is even better than store-bought! It's fresh, creamy, and a healthy, gluten-free recipe that's good anytime!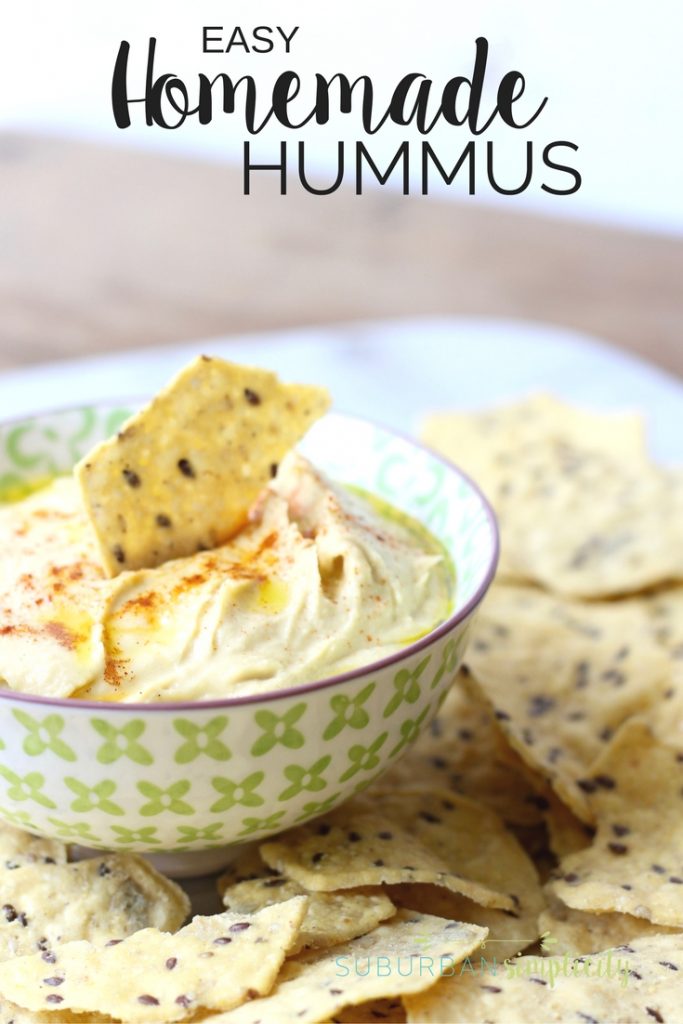 Grape Jelly Meatballs | Suburban Simplicity
Yes, these 3-ingredient Crock Pot Meatballs will be your new favorite! Sweet and tangy, and perfect for outdoor entertaining!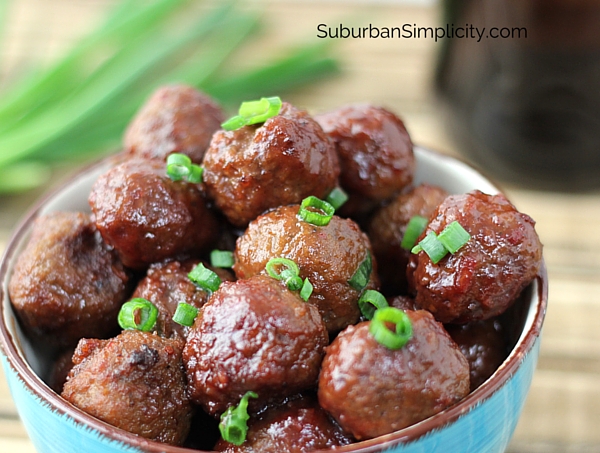 More Summer Appetizer Recipes
Loaded Tater Tot Nachos! An irresistible recipe with crispy tots, gooey cheese, and seasoned meat | Suburban Simplicity
These easy Cucumber Avocado Rolls are healthy eating at its best | It Doesn't Taste Like Chicken
Caprese Salad to use up your fresh tomatoes | Skinny Taste
Check out these Mexican Tortilla Pinwheels - an incredibly flavorful and easy appetizer | Fox Valley Foodie
Crack Dip is the dip you won't be able to resist. Ranch, bacon & cheese--just try to stay away! | Food Fanatic
This Cowboy Corn Crack Dip is the perfect pairing with corn chips and a few simple ingredients | Inspired By Charm
Fiesta Stuffed Mini Peppers - simple yet flavorful appetizer kids and grownups enjoy | A Few Shortcuts
Try these Caprese Stacks made with fresh mozzarella, Heirloom tomatoes, and Italian prosciutto topped with aged balsamic vinegar. Yum! | Carrie's Experimental Kitchen
This Cold Veggie Pizza Appetizer is a fantastic healthy appetizer for kids and adults alike | Mom Loves Baking
Make these Spinach Balls ahead of time and serve them up later with your favorite dipping sauce | Sweet As Honey
You can serve these Chili Lime Shrimp Cups warm or cold. So simple to make with a few ingredients | Inspired Taste
You can just put these Caprese Salad Skewers on a platter and bring them to the party! | Stuck on Sweet
Corn Salsa - the perfect blend of flavors and textures. Absolutely delicious and refreshing | Chef in Training
Pass the bacon-covered cheese because these Goat Cheese Bacon Balls are amazing! | Buns in My Oven
When it's grilling season, you'll want to know how to keep your meat moist and juicy on the BBQ!
Don't Forget an Easy Summer Drink!
Easy Watermelon Punch | Suburban Simplicity