DIY Sugar Scrub Recipes are easy to make and smell amazing! They're the perfect handmade gift idea for yourself or someone else!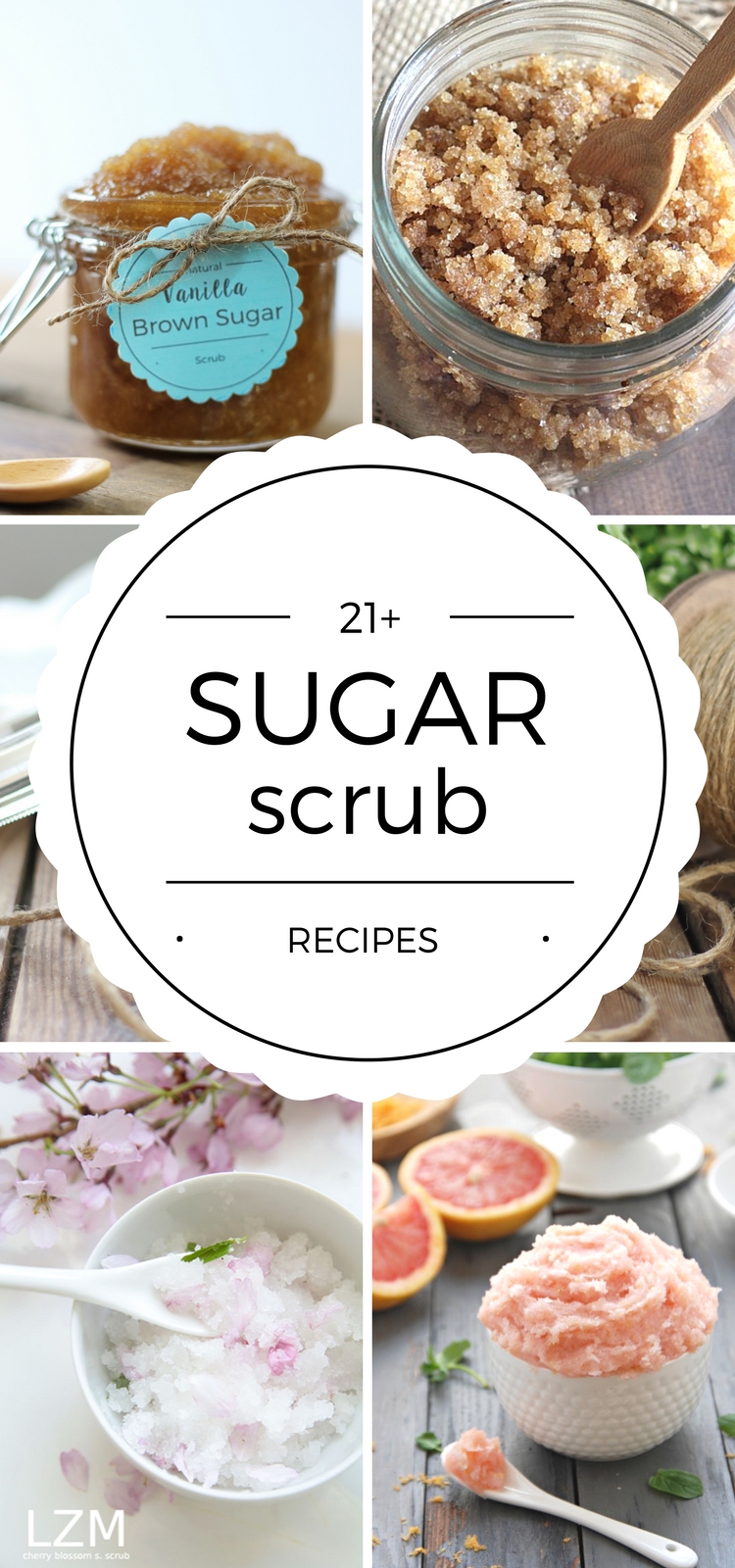 Oh, how lovely is a pampering sugar scrub? Let us count the ways! If you haven't made or used one, you're in for a treat! These yummy flavors are great for yourself or make wonderful homemade gifts! Try any one of these amazing DIY Sugar Scrub Recipes that soften, exfoliate, and moisturize your skin, and you'll be hooked.
We like them best with coconut oil, but you can use lots of other oils like olive oil or almond oil.
How Long to Make a Scrub
A homemade scrub usually takes about 5 minutes to make so that you can be enjoying your sugar scrub in no time! We find scrubs tend to last 2-4 months if they are kept clean and bacteria-free.
How To Package Your Sugar Scrub
It's easy to find cute jars and wrap them up with a pretty bow. Tags are great if your DIY Scrub is a gift. Target and Michael's often stock the perfect size jars in their dollar bins.
Amazon also carries varying shapes and sizes with airtight lids.
Sugar Scrub Recipes
Lavender Vanilla | Suburban Simplicity
Our most popular scrub recipe that you'll make again and again!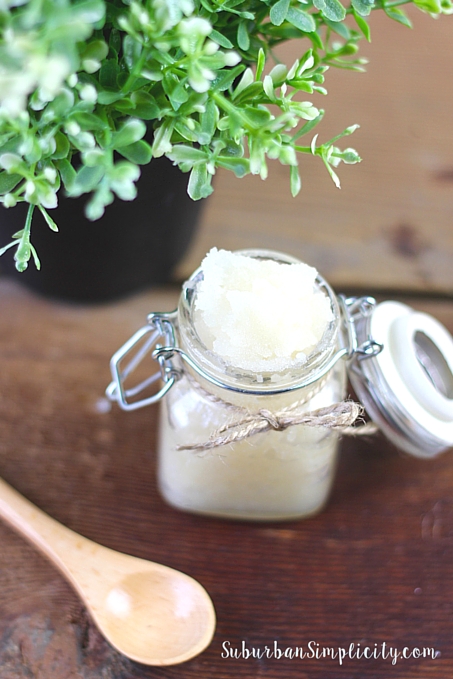 Mint Chocolate Sugar Scrub | Texas Type A Mom
For those mint chocolate lovers out there, this Scrub is for you!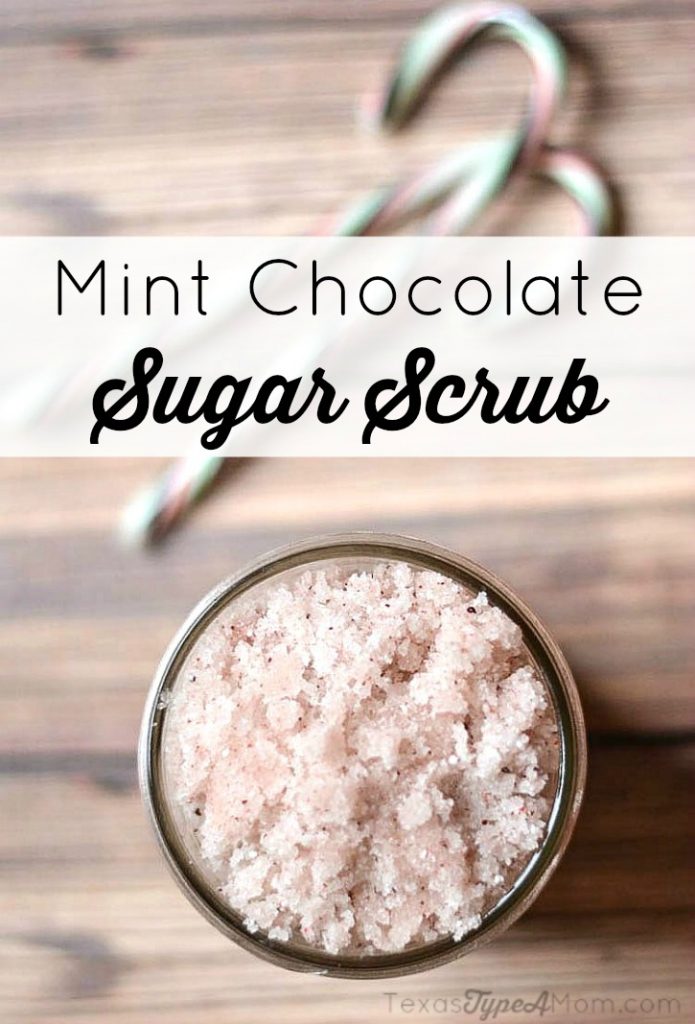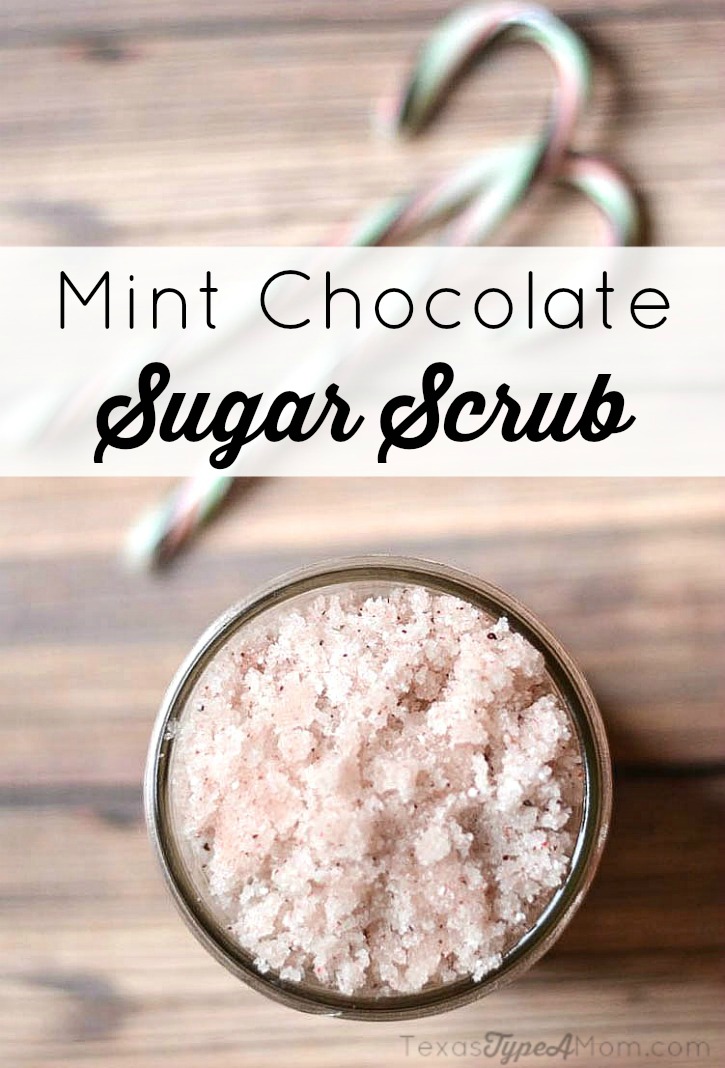 Vanilla Brown Sugar | Suburban Simplicity
This little Scrub makes a great body scrub any time of the year.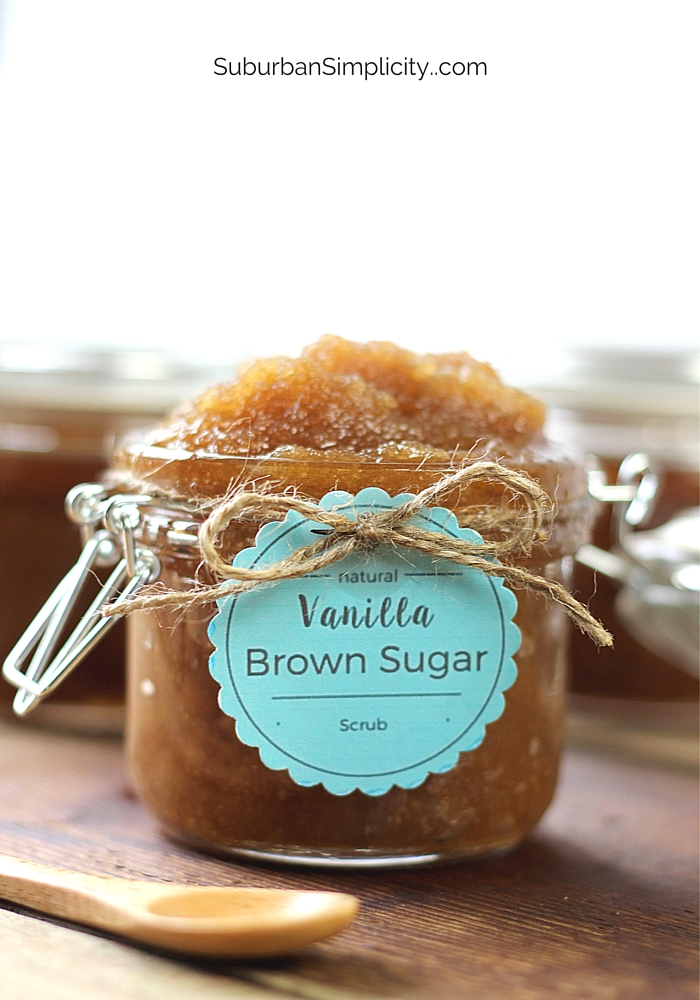 Whipped Grapefruit Peppermint | The Kitchen McCabe
A fun and refreshing combination of ingredients!
Gingerbread Brown Sugar | Suburban Simplicity
A seasonal favorite that makes a beautiful gift idea.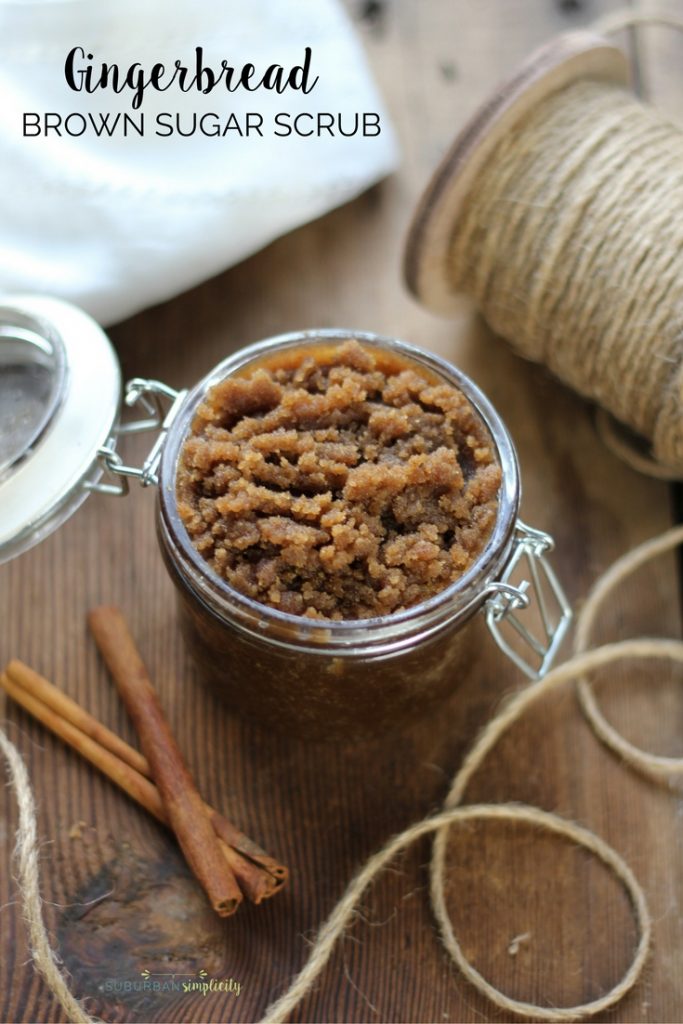 Cherry Blossom | Le Zoe Musing
A lovely scrub that's so simple to make.
Pink Lemonade Sugar Scrub | Suburban Simplicity
A Pinterest favorite for a good reason! It's been pinned over 300,000 times!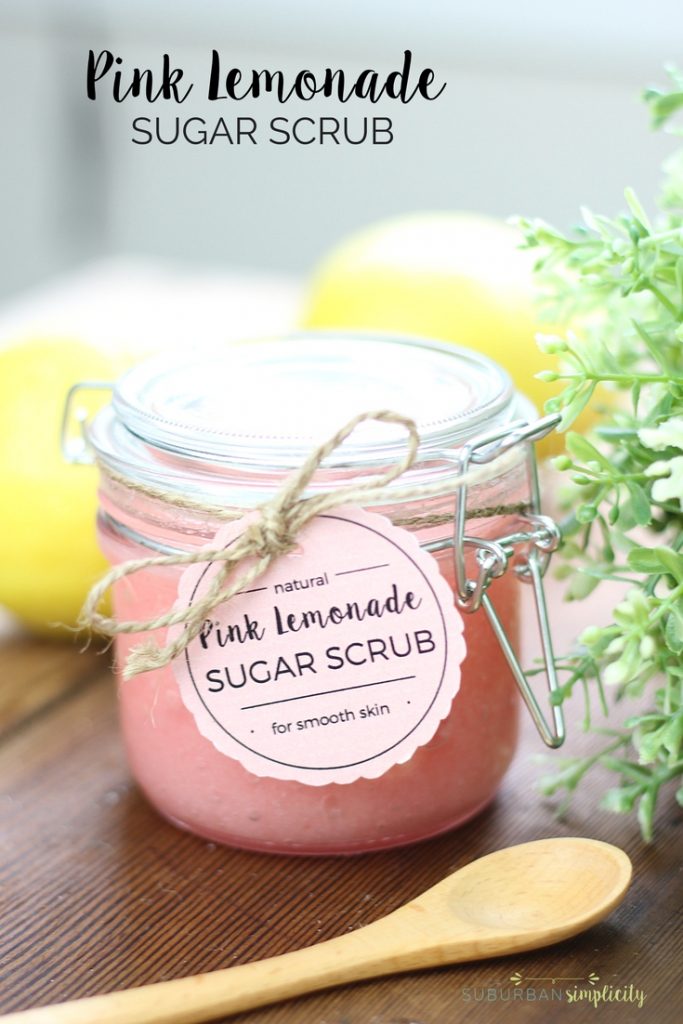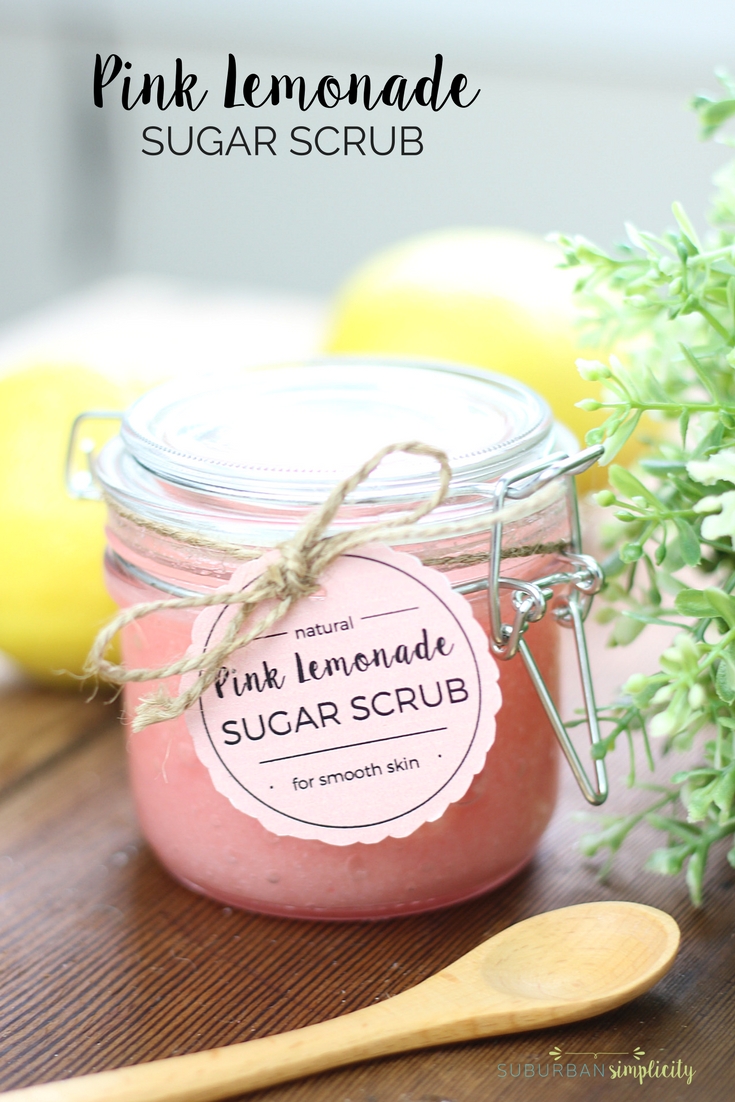 Pumpkin Spice Sugar Scrub | Suburban Simplicity
If you need a little pumpkin spice in your life, this is the way to get it!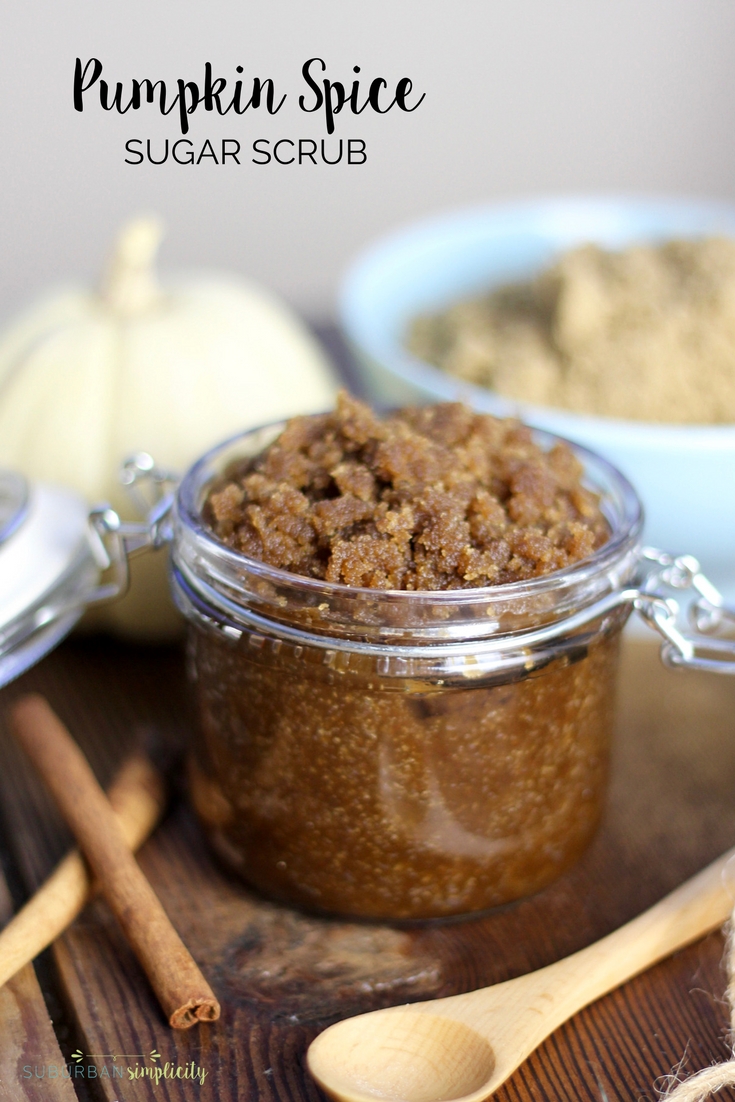 Sugar Cookie Sugar Scrub + free printable tags | Suburban Simplicity
Hello, sweet-smelling exfoliating goodness!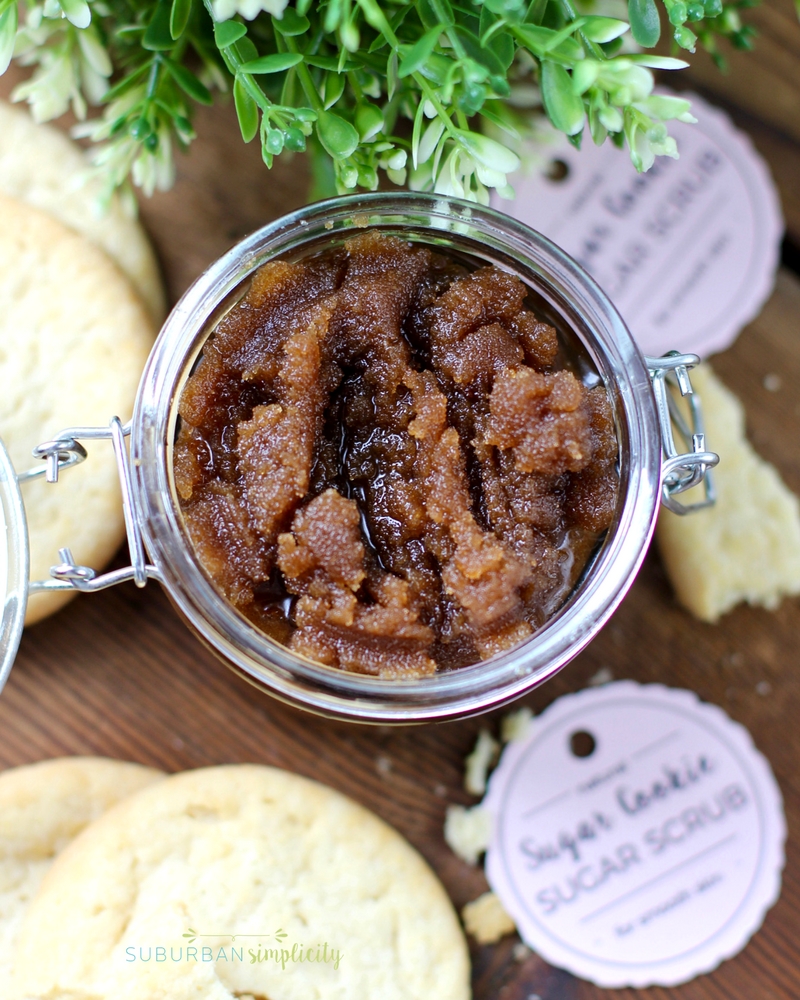 Lavender Mint | Suburban Simplicity
A beautiful combination of lavender and mint.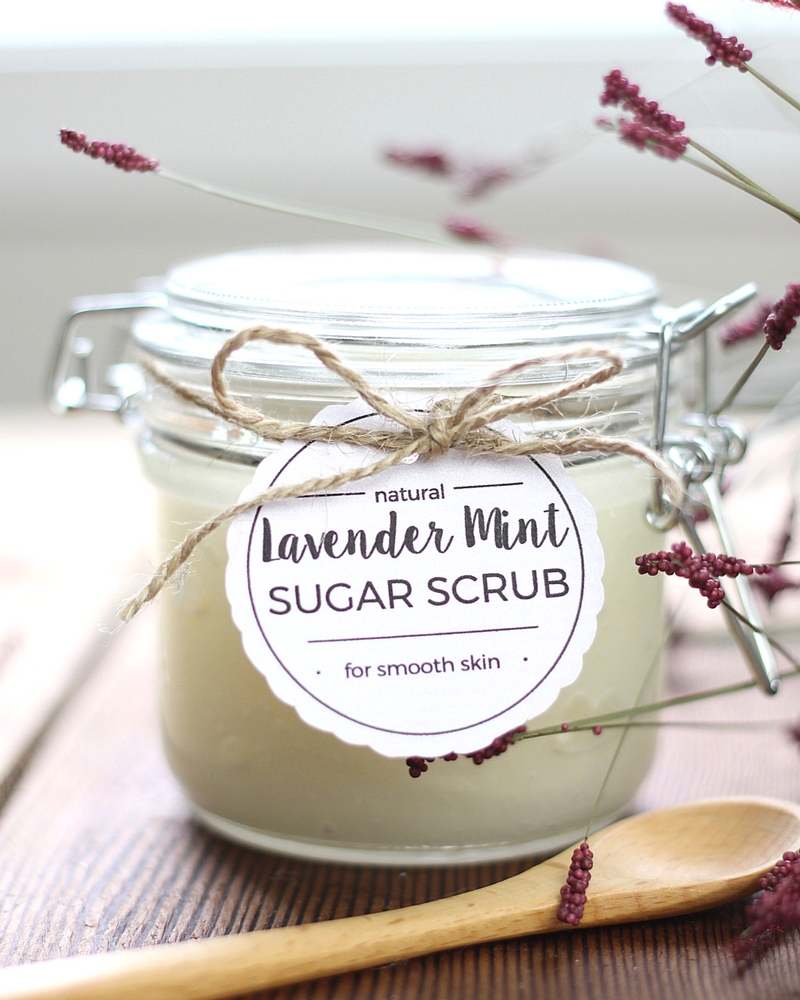 Cinnamon Dolce Latte Body Scrub | Creative Green Living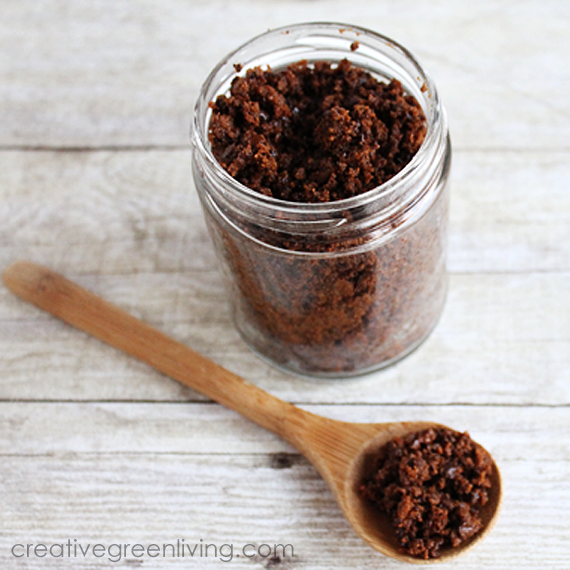 Lemon | Suburban Simplicity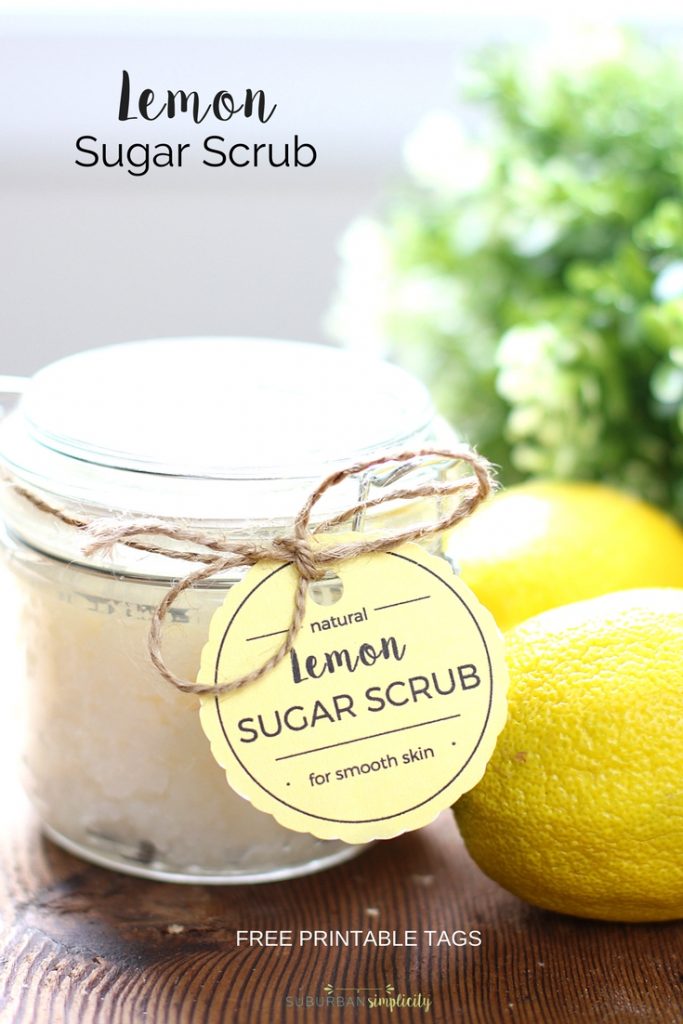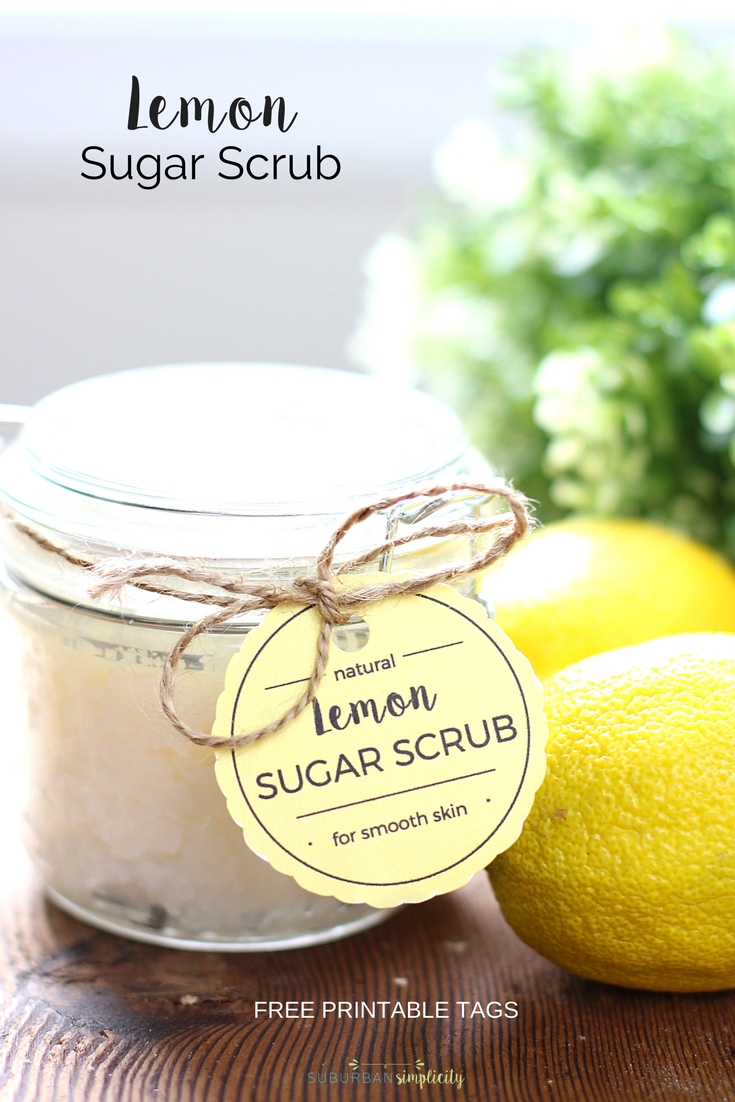 Two Ingredient Healing Lip Scrub | Home Making Hacks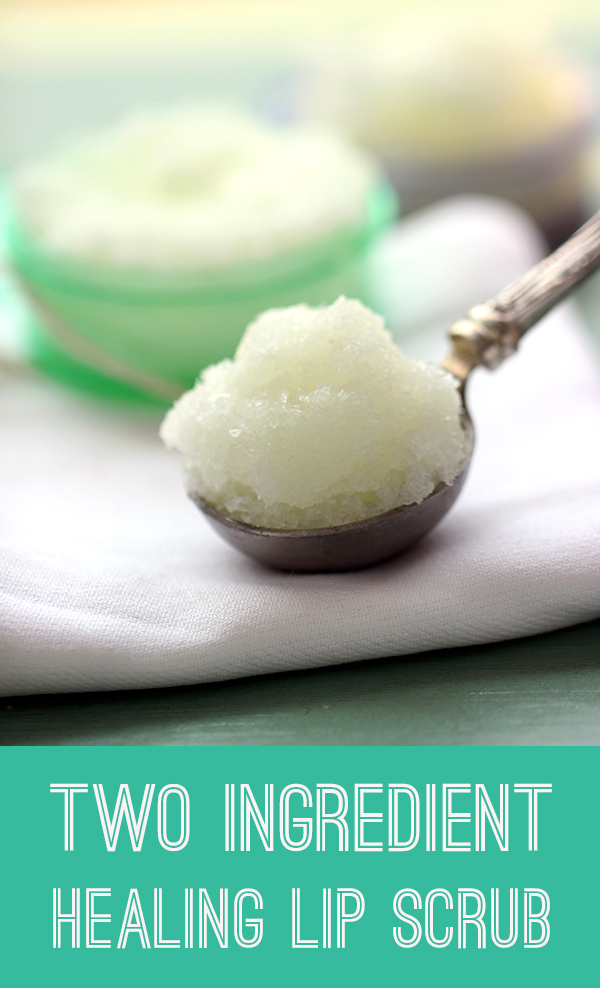 Almond and Floral | Lia Griffith
Apricot Sugar | A Pumpkin and a Princess
Citrus Green Tea | Dabbles & Babble
Eucalyptus | Salt Lick Lessons
Pomegranate | The Latina Homemaker
Spiced Orange – Life With Lovebugs
Rootbeer Float | Bloomi
Raspberry Lime | Beets and Bones
Brown Sugar Scrub Bars | A Cultivated Nest
How to Use Your Sugar Scrub
We recommend using your homemade Scrub a couple of times per week. However, you always want to try a test patch of skin before regular use.
Scoop a small amount of the Scrub in your hands with a spoon.
Scrub all over your hands or feet – or wherever you'd like a little extra softness.
Allow the Scrub to sit on your skin for 3-4 minutes. Enjoy this time to rest and relax.
Rinse well, and then pat dry with a soft towel.
TIP: take care in the shower as the oil in the Scrub tends to make the floor slippery.
You can FOLLOW US on FACEBOOK, TWITTER, INSTAGRAM, and PINTEREST to see more delicious food, fun crafts, home tips, + DIYs!
SaveSave
SaveSave
SaveSave