Here are the must-know Tips for Better Slow Cooking in your crock pot, so every meal turns out perfectly. Plus, learn how to convert oven dishes into crockpot recipes with our simple tips.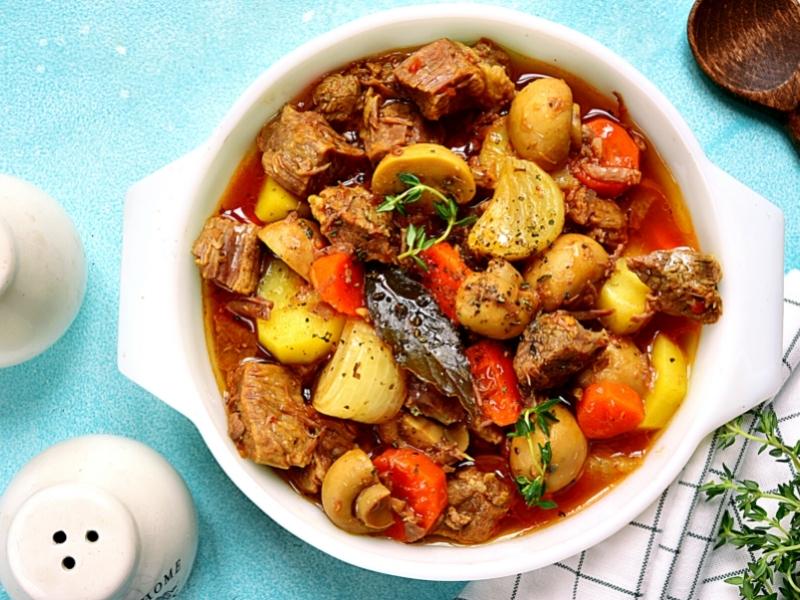 No matter the season, using your crock pot is one of the best ways to prepare quick and easy meals. And while cooking dinner or an overnight breakfast in your slow cooker is a simple process, there's no reason you couldn't make it even easier and tastier!
With these 10 tips for the best slow cooking, you can enjoy fantastic meals from your slow cooker again and again.
You can also check out our beginners guide to slow cooking if you're just getting started.
Preheat Your Slow Cooker
Most home cooks simply toss the ingredients into their slow cooker, then set it to cook. But there's a better way!
Since your slow cooker is like a small oven, it's important to give it time to warm up before you add your recipe's ingredients. Giving your crockpot time to preheat will ensure your food cooks evenly and is finished cooking by designated cook time.
Tip: Let your slow cooker preheat while you prep your ingredients.
Warm Your Meat
Although slow cookers are often used for dump-and-go meals, to ensure you get the best flavor and the natural juices are evenly distributed, it's a good idea to brown your meat first. For example, these Crockpot Pork Chops are so much better when browned.
You can brown your meat in a skillet with a little bit of oil. Or roast it in the oven until the outside is browned.
And if you don't have time to brown your meat, allow it to come to room temperature before cooking it in the slow cooker is the next best option.
Tip: Add those caramelized brown bits from your pan into your crockpot because they are loaded with flavor!
Choose the Right Cuts
This is one of the tips for better slow cooking not everyone knows. Not all meats work well in the slow cooker. 
That's why it's important to select the right cuts of meat for slow cooking. Fatty, tough meat cuts, like chuck roasts, short ribs, lamb shanks, chicken thighs, and pork shoulders are all great options for slow cooking.
Leaner cuts of meat, like pork tenderloin or chicken breast, may dry out as they cook. It would be best if you watched them more closely.
Keep the Lid Closed
The beauty of the slow cooker is that all the heat is contained in that small pot, allowing you to heat and steam your dinner simultaneously. If you take the lid off the pot, you release the steam, which can add up to 20 minutes of additional cook time every time you do it.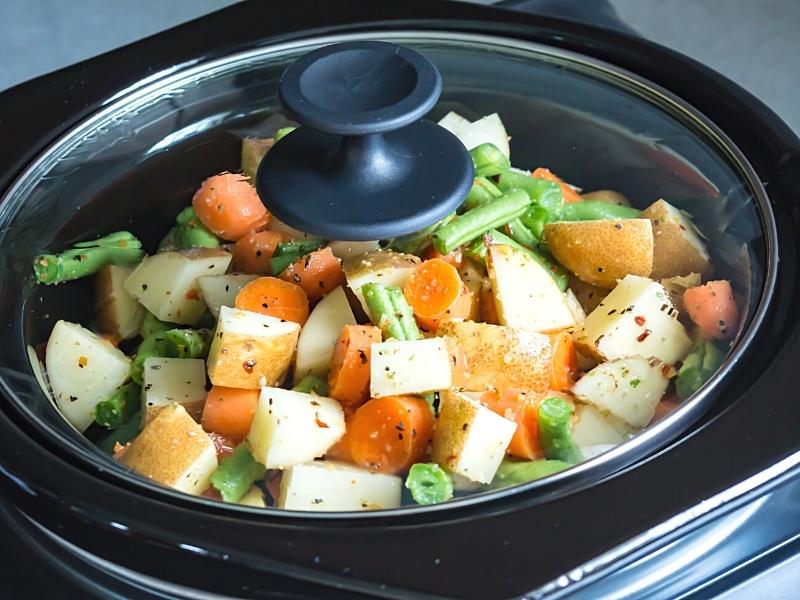 Remove the Extra Liquid
Slow cooking your meals is a great way to get juicy meat. But that often means that you end up with a lot of extra moisture in your crock.
Instead of trying to thicken the sauce in the crockpot, transfer the excess liquid to a saucepan. Heat the juices over medium-high heat until you've reduced them by about half, then return the sauce to the slow cooker with the meat.
This additional step adds such good flavor!
Don't Overfill the Slow Cooker
Overcrowding your pot can result in uneven cooking, so you mustn't overfill your pot when making crockpot meals.
Fill the slow cooker between one-half and two-thirds full for the best results. And always make sure the lid fits snugly on top to prevent steam from escaping as your meal cooks.
Add Dairy Ingredients Last
Ingredients made with milk will break down in the slow cooker if cooked for an extended period. If your recipe calls for dairy-based ingredients, like milk, sour cream, or yogurt, mix those ingredients into the pot during the last 15 minutes of cook time.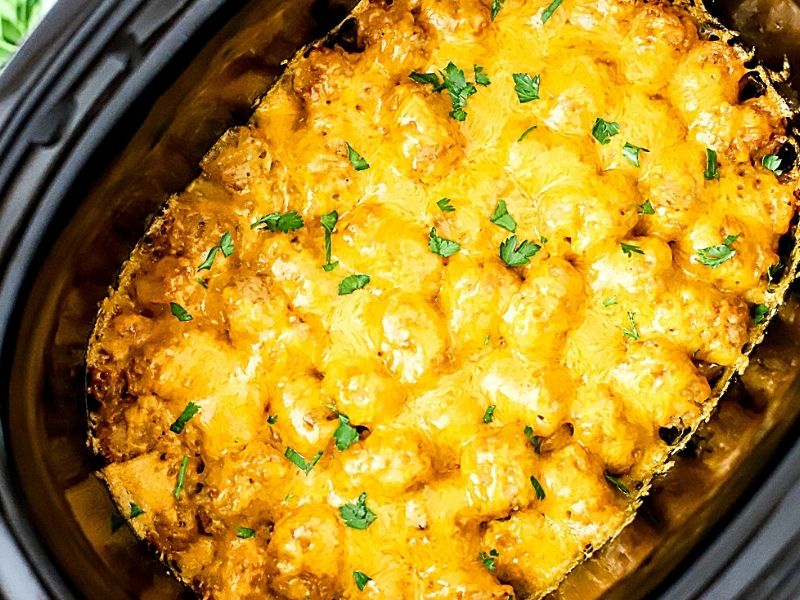 Use Cooking Spray for Easy Cleanup
To keep your ingredients from sticking to the side of the pot, spray nonstick cooking spray along the inside of the insert before adding your ingredients.
Slow cooker liner bags are another option for quick cleanup after using your crock pot.
Trim the Skin and Fat
Excess skin and fat on your meat can cause problems with the taste and texture of your food. Trim the fat from pork and beef before adding it to the pot to keep your meat from getting greasy. And to avoid rubbery chicken, it's a good idea to take the skin off your chicken cuts before cooking them in the slow cooker.
Use Layers for Even Cooking
When making a complete meal in your slow cooker, it's a good idea to layer your ingredients according to their cook time.
Vegetables that need a longer cook time, like potatoes, should be placed on the bottom of the dish. At the same time, smaller chunks of meat can cook on top.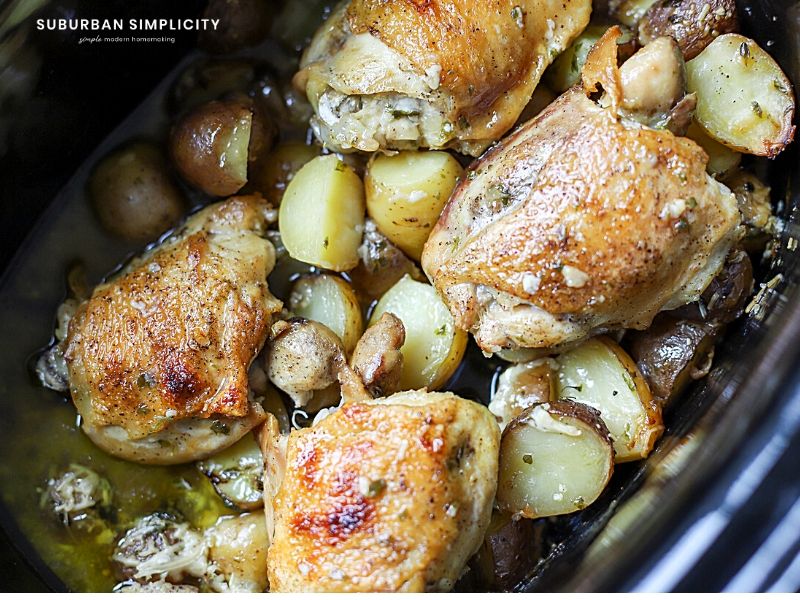 Crock Pot Recipes Everyone Loves
Crockpot Pizza Casserole
Slow Cooker Crack Chicken
Crockpot French Dip Sandwiches
3-Ingredient Crockpot Meatballs
2-Ingredient Crockpot BBQ Pork Chops
Crock Pot Ranch Pork Chops
How to Convert Oven Recipes into Slow Cooker Recipes
Now that you know all the secrets to amazing slow cooking, you're going to want to use your crockpot all year long! There are so many Summer Crockpot Meals that keep the house cool.
Follow these tips for converting an oven recipe to a slow cooker recipe:
Change the cooking time. One hour of baking at 350 degrees F. equals between eight and 10 hours in the slow cooker on low or four to six hours on high.
Adjust the liquid. Since slow cookers use steam for cooking, you won't need as much liquid as you would if you were cooking your recipe in the oven. So instead, try adding half the liquid called for in the recipe and add more, if needed, as the dish cooks. And if your oven recipe doesn't have any liquid listed in the ingredients, it's a good idea to add ½ cup of water or broth to the slow cooker to help produce the steam needed to cook.
Know your vegetables. Vegetables cook differently in the slow cooker than they would in the oven. While hard vegetables like potatoes, carrots, winter squash, and onions can cook slowly over a long period, more tender vegetables will turn to mush. So add hard vegetables at the beginning of the cooking time and reserve other vegetables to add to the slow cooker later. Medium veggies, like broccoli, can be added in the middle of the cooking time. And tender vegetables, such as corn, peas, and greens, should be added in the last half hour of cooking.
The only things that don't usually turn out right in the slow cooker are baked goods. However, our Crockpot Apple Cake is a go-to dessert that's a winner every time! For best results, stick to main dishes like dump dinners, tasty soups, and appetizers.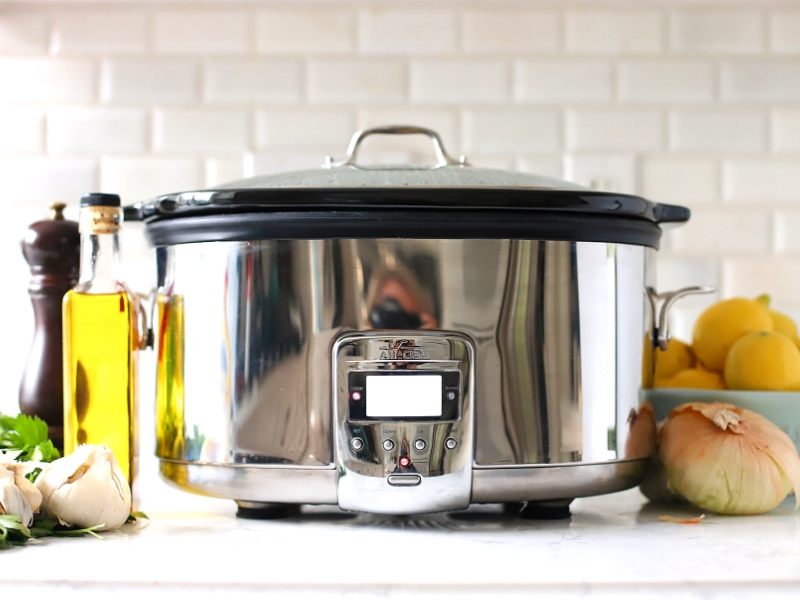 General Oven to Crockpot Cooking Time Conversions
This chart is based on a normal baking temperature of 350 - 375 degrees F.
Oven
Crock Pot
15 to 30 minutes
1.5 to 2.5 hours on HIGH
or 4-6 hours on LOW
35 to 45 minutes
2 to 3 hours on HIGH
or 6-8 hours on LOW
50 minutes to 3 hours
4 to 5 hours on HIGH
or 8-18 hours of LOW
Conversion Chart for Oven to Crockpot Recipes
Now you know the tips for better slow cooking so you can make incredible crockpot meals for your family!
You can FOLLOW US on FACEBOOK, TWITTER, INSTAGRAM, and PINTEREST to see more delicious food, fun crafts, home tips, + DIYs!