Freezing ham is a great way to save money and store it for later. Here's how to freeze ham so it retains its delicious flavor and texture. 
This guide includes tips on how to thaw frozen ham without ruining the taste or texture.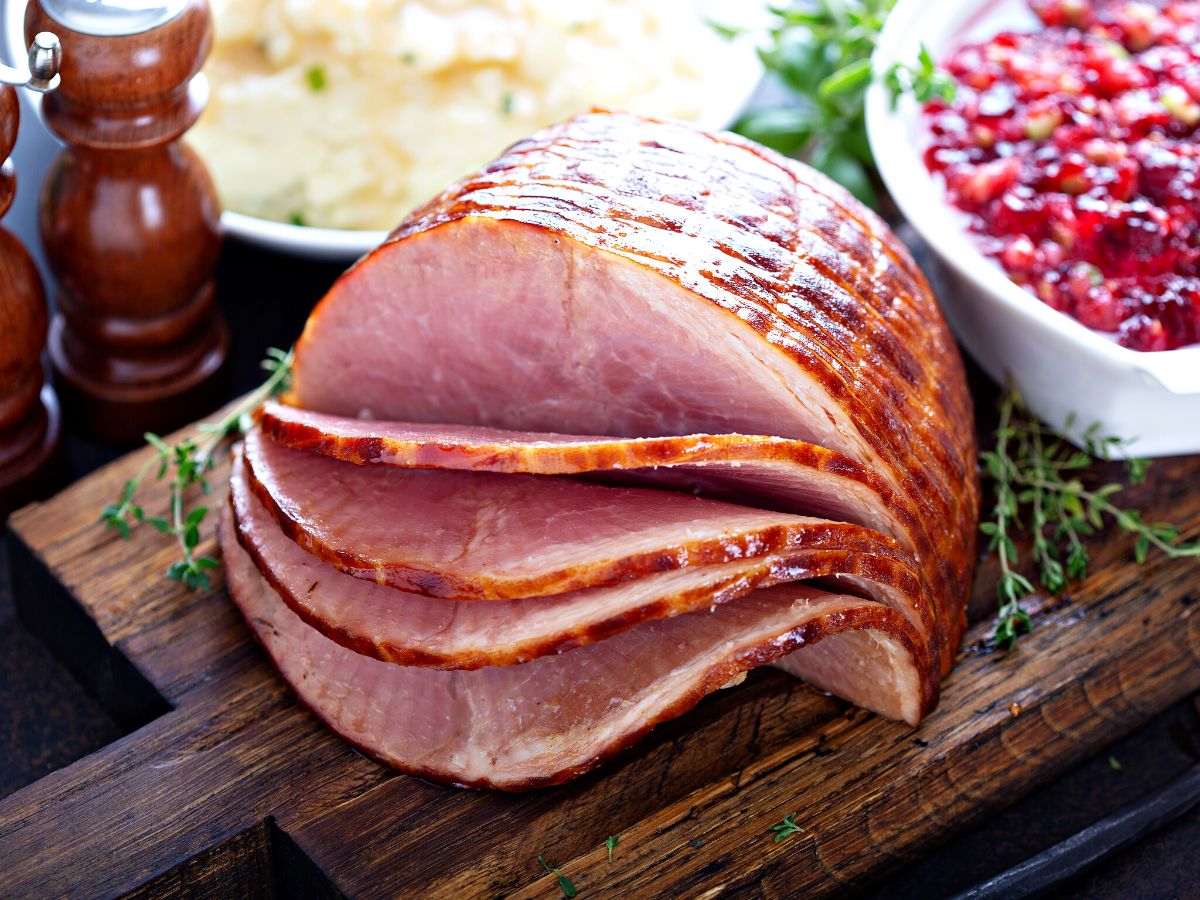 Are you making a whole ham for a special dinner? Even when you choose a small spiral ham or ham slices, you're bound to have some leftovers. 
But no matter the type of delicious ham you choose for your holiday meals or Sunday dinner, you can preserve fresh ham for longer by storing it in your freezer.
We have many freezer guides for kitchen staples, including how to freeze cream cheese, how to freeze cooked chicken, and how to freeze recipes like chicken and rice.
Learn the best way to avoid freezer burn, save all types of ham to prevent waste, and make quick weeknight meals in a pinch!
Can you freeze ham?
Yes, you can freeze ham to use at a later date. It's a great way to save time and money on future meals.
It doesn't matter whether it's sliced, cooked, in chunks, or on the bone. It can all be frozen!
One of our favorites is this easy Slow Cooked Ham.
The important thing to remember is the correct way to freeze it. Hence, you avoid ice crystals that can make it less appetizing when you serve up slices of ham for another meal.
Once you properly store your frozen ham, you'll have a ready-made meal hack to get dinner on the table more quickly any night of the week.
How to freeze cooked bone-in ham
There are two ways to freeze bone-in cooked ham.
The first is to freeze the leftover ham with the bone in one container.
Place the ham in the refrigerator to cool. Letting it cool at room temperature isn't safe. You don't want to promote bacterial growth, which could lead to food poisoning.
Once it's cooled, blot it with a paper towel to remove excess moisture.
Place the whole ham in a plastic freezer bag. Remove any excess air to prevent freezer burn.
The second way is to freeze small portions of sliced ham for future meals.
Place the ham in the refrigerator to cool. It isn't safe to sit at room temperature because bacteria may grow.
If your ham contains a ham bone, the next step is to cut it You'll then want to cut all the meat off, aiming for the pieces to be about 8 ounces each. 
Once you cut the ham, wrap it in plastic wrap or aluminum foil for best results, then put it in an airtight container. Don't forget to label and date it. 
Don't forget about that ham bone! You should also wrap it to use later to make soups and broths.
PRO TIP: Slices are most versatile as you can use them for sandwiches or warm them up to serve with your favorite sides like mashed potatoes.

Erin
You can also cut them with a sharp knife into chunks for soups, salads, casseroles, and more.
With these smaller portions of ham, you need to label the bags with the date. If you have a kitchen scale, weigh them too so you'll know if you have a pound of ham or more in that bag.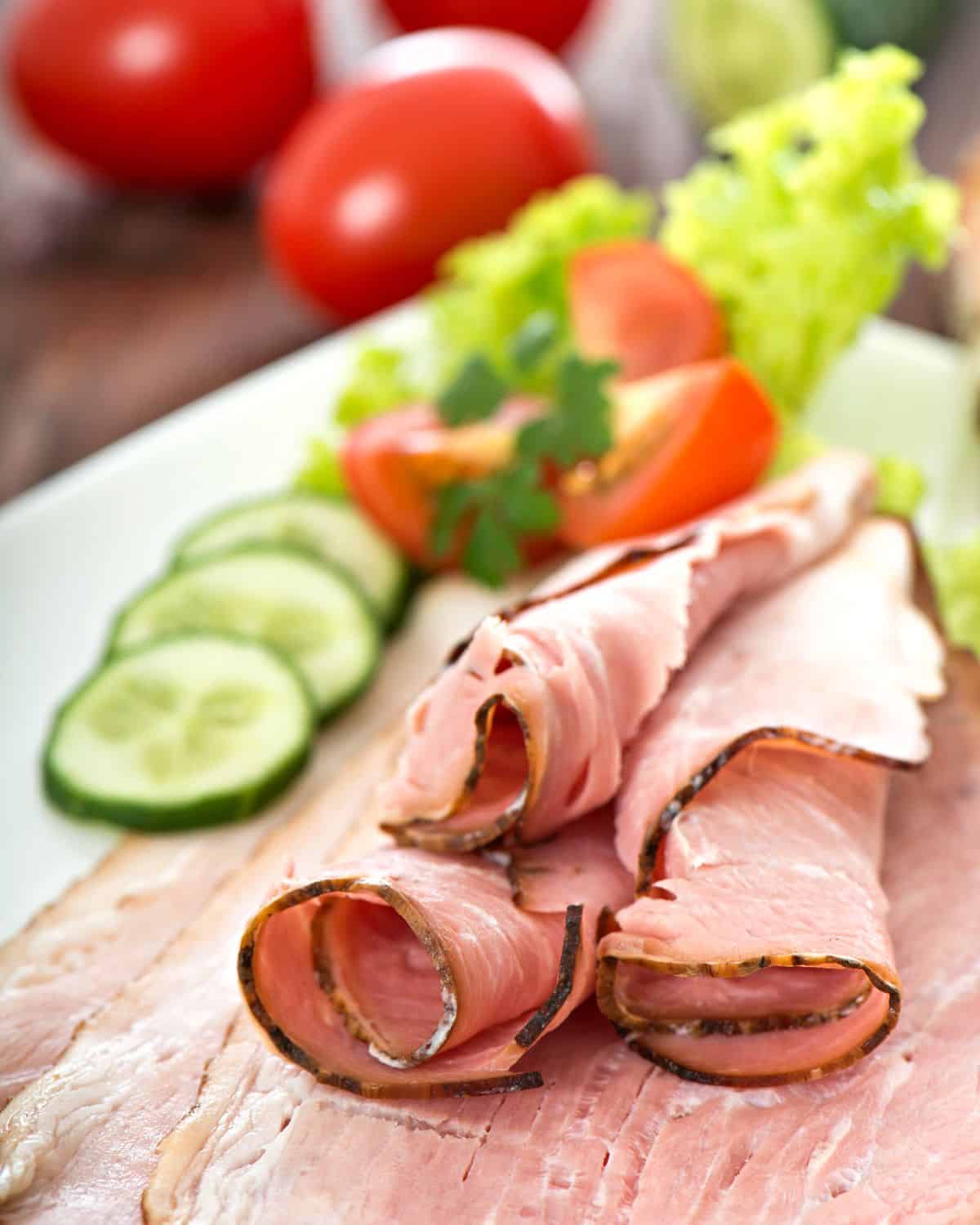 How to freeze smaller portions of cooked ham
If you have ham slices, these are even easier to freeze.
You'll want to cut them to your desired size and thickness, then separate them into serving sizes.
If you have a vacuum sealer, this is the perfect time to use it.
You can also use plastic freezer bags. Just remember to squeeze out as much air as possible to preserve the ham's flavor and texture. 
How to freeze store-bought ham
Here are the best tips if you plan on stocking up when ham goes on sale at your local grocery store. They can be frozen within two days of buying them and cooked later.
Buy a vacuum-sealed ham. Factory vacuum-sealing helps preserve the flavor and keeps the juices from leaking out of the packaging.
Keep your ham in the original store packaging. Do not unwrap it; rewrap it in cling wrap, butcher paper, or foil.
If possible, keep your ham in a deep-freeze chest freezer. It gets colder than your regular freezer and will prolong the life of the frozen ham.
How to thaw frozen ham
In the refrigerator
To thaw out a frozen ham, you need to plan ahead and move it to the fridge to defrost. Depending on its size, want to do this 24 to 48 hours before you plan to use it. 
PRO TIP: Freezing ham in smaller portions will thaw out more quickly.

Erin
However, if you forget to take out your ham, you can soak it in a bowl of cold water.
Ideally, this works best for smaller portions of ham. Put the ham in a new plastic zipper bag and squeeze out as much air as you can, or it will float rather than submerge.
PRO TIP: Never thaw meat at room temperature as it can grow bacteria that can cause foodborne illness.
For a pound of ham, you will need 30 minutes to defrost it this way.
PRO TIP: According to foodsafety.gov, you should reheat cooked hams packaged in USDA-inspected plants to a minimum internal temperature of 140 °F and all others to 165 °F. This is the safest way to prevent bacterial growth and food poisoning.
In the microwave
While we don't generally recommend it because the result can be dry, you can thaw a quarter or petite-sized ham in the microwave if you're in a rush. 
Make sure to check your manual for the recommended power level on your microwave sit's it's very easy to accidentally 'over cook' a ham when defrosting it this way. 
Also, keep in mind that you need to cook the ham immediately after thawing it in the microwave.
PRO TIP: To prevent your ham from drying out in the microwave, coat the outside in butter.

Erin
How long can you freeze ham?
Here are the guidelines, according to foodsafety.gov, as to how long a frozen ham will last without compromising quality.
Fully-cooked, unopened ham: 1 to 2 months
Freshthat'shat's uncured and uncooked: 6 months
Freshthat'shat's uncured and cooked: 3 to 4 monthsthat'shat's cured and cooked before eating (sliced or whole): 3 to 4 months
Cooked, whole ham: 1 to 2 months
Cooked ham slices, half, or spiral-cut ham: 1 to 2 months
Cooked country ham: 1 month
Canned, shelf-stable, opedon'tdon't freeze unopened canned ham): 1 to 2 months
Prosciutto, Parma or Serrano ham, dry Italian or Spanish type ham, sliced: 1 month
How to tell if frozen ham is bad
If you notice any of these signs it's best if you throw the ham away.
If it has a bad or sour smell when you open it.
You notice excessive ice crystals on it.
The color of the meat has changed or lightened.
Hopefully, these quick ham tips will have you making use of that holiday ham after those big dinners.
There are so many ways to enjoy this delicious meat at a later date, and when you freeze it right, no one will be able to taste the difference!
Leftover ham recipes
Ham is such a versatile meat. Try some of these recipes.
Ham sandwiches
Ham salad
Ham and Cheese Frittata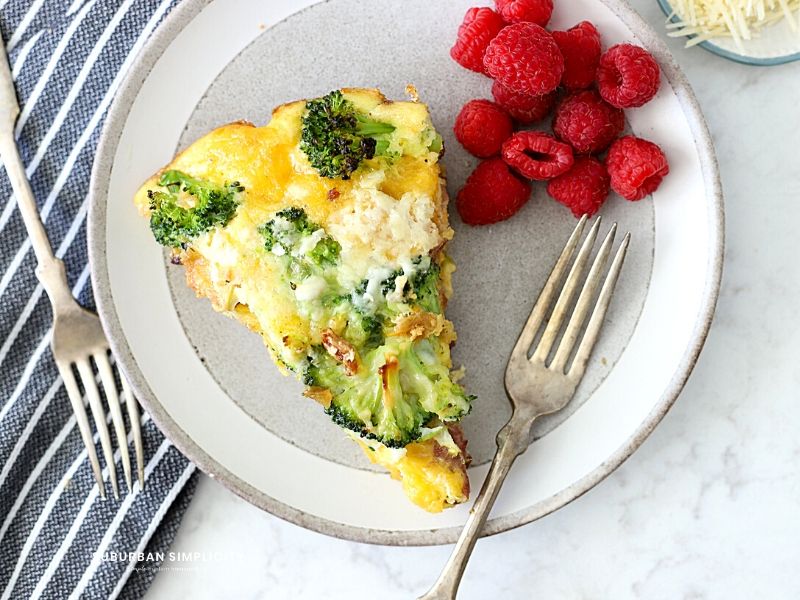 You can FOLLOW US on FACEBOOK, TWITTER, INSTAGRAM, and PINTEREST to see more delicious food & home tips!