All the best tips and tricks for How to Freeze Cream Cheese for best results.
Cream cheese is the soft cheese you need to top those morning bagels or make a creamy cheesecake. As one of the most versatile dairy products, you can also use it in your pasta sauces, desserts, soups, dips, and plenty more.
Seriously, who can resist Philadelphia cream cheese??
There's just one problem with this kitchen staple.
It has a fairly short shelf life. Because of this, you may want to tuck it into your freezer to prevent wasting it. Especially if cream cheese is in short supply or to save money on your monthly budget.
This is a great idea!
PRO TIP: Unopened cream cheese can be stored in the refrigerator for up to 1 month after the sell-by date marked on the package. This allows you to store several weeks or even months' worth of cream cheese without needing to place it in the freezer.
Can you freeze cream cheese?
Yes, you can freeze fresh cream cheese, but what you'll find is that cream cheese goes through a texture change when you freeze it.
The once creamy texture becomes a grainy texture. And that bodes for bad bagels. However, you CAN freeze cream cheese as long as you're not going to use it as a simple spread.
The reason for the texture difference is the water content of the cream cheese itself. Unlike other types of hard cheese, cream cheese includes cream, which is where the name "cream cheese" comes from and gives it that wonderful texture.
When you store cream cheese in the freezer, the water content from the cream freezes into ice crystals. This transformation makes frozen cream cheese grainy, gritty, and often crumbly.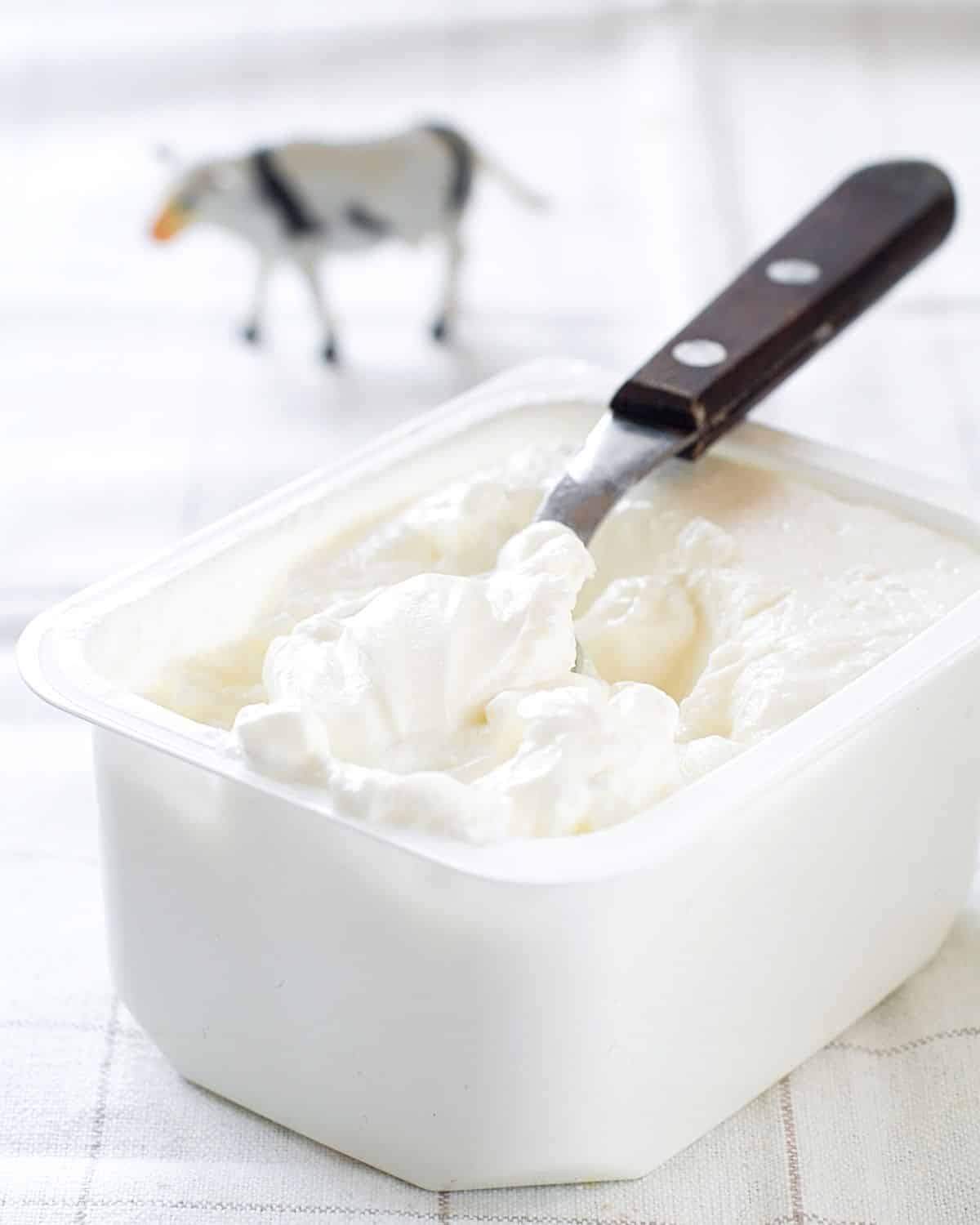 How long can you freeze cream cheese
In the freezer, you can keep it for later use for up to 2 months if properly stored in an airtight container. But with the texture change, it will not be suitable for spreading on your bagels or bread.
The best way to freeze cream cheese
Since cream cheese doesn't last long in the fridge, the freezer is a solid option, pardon the pun, for avoiding waste.
PRO TIP: Make sure to check the expiration date before freezing!
Here's how to freeze for the best results
A freezer ziplock bag or airtight plastic container is a great way to prevent freezer burn on cream cheese. This is especially important if you've already opened the package and have leftover cream cheese.
Alternatively, unopened cream cheese is already sealed in its original packaging and can be put in the freezer as-is. (You can leave it in the cardboard box.) If you want to be sure it won't get freezer burn, you can tuck it into a plastic bag or airtight container just in case.
You can also seal it with a vacuum sealer. Just remove it from the box, but leave it in the foil packaging.
PRO TIP: Be sure to label and date your cream cheese so you'll use it up within 2 months.
How to thaw
When you plan to use your frozen cream cheese in a recipe, take that cream cheese out of the freezer the night before. Don't leave it on the counter. Put it in your fridge to let it safely thaw out there.
PRO TIP: If you need to thaw it quickly, place the cream cheese in an airtight bag and submerge it in a bowl of warm water. Replace the warm water when it cools until the cream cheese thaws out.
How to make frozen cream cheese creamy again
There are a few ways to return frozen cream cheese back to a creamy texture. These methods will bring it back to nearly the same consistency as fresh cream cheese.
Whisk it to make it creamy
If you want your frozen cream cheese to retain more of a creamy, not gritty texture, you can whisk it. Ideally, bring it close to room temperature first and use an electric mixer with a whisk attachment or regular whisk.
It won't be as creamy as before, but it will surely improve the consistency of your formerly frozen cream cheese.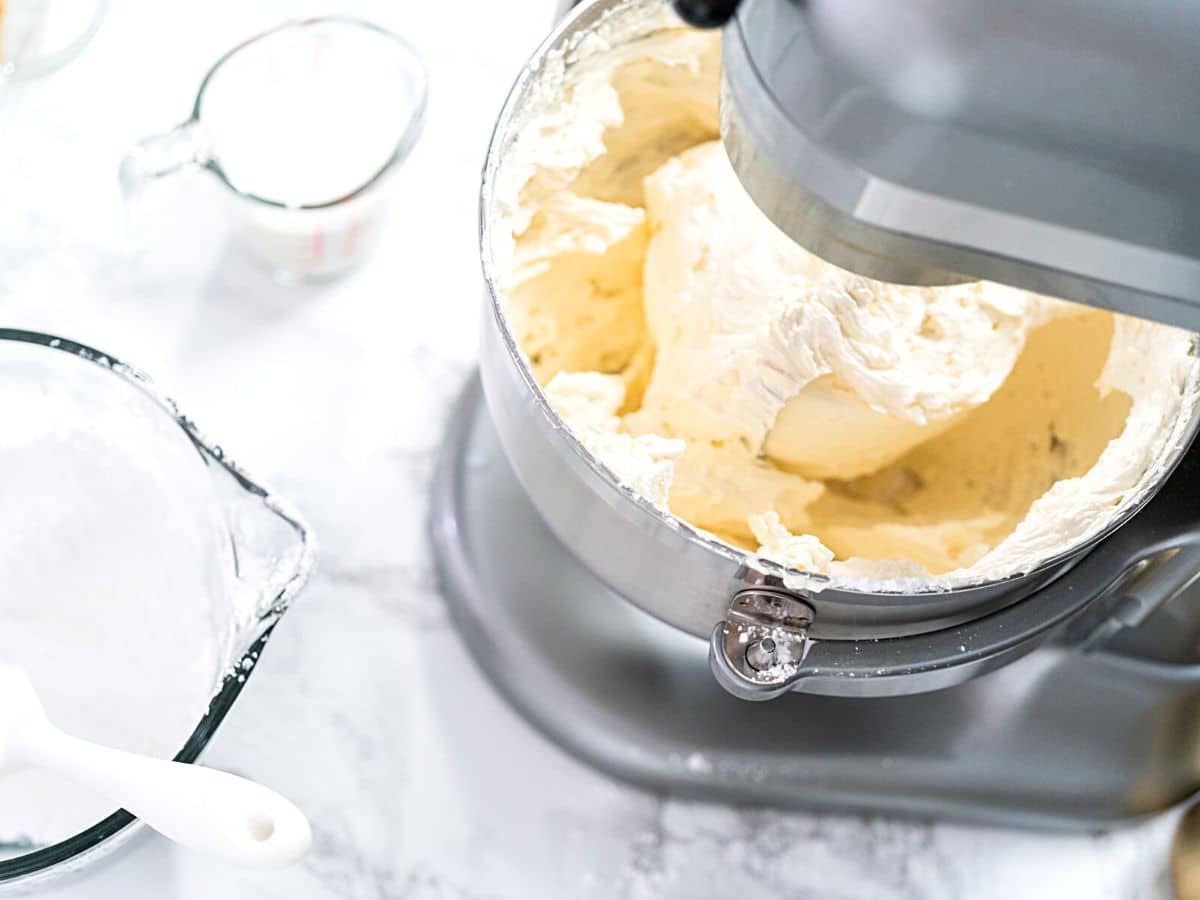 Use the microwave method
Another way to smooth things over is to take your thawed block of cream cheese from the fridge and put it in the microwave.
If it's in its original foil wrapping, remove it first. Then, heat it in a microwave-safe bowl for 10 seconds at a time, giving it a good stir in between until it gets to a smooth texture and creamy consistency.
Warm it on the stove
Thawed cream cheese can also be rendered a bit creamier on the stovetop. However, don't make the mistake of putting it directly into a pot to heat through.
Take it out of the freezer bag and use a double boiler, or grab a medium saucepan and fill it with water. Then put a smaller glass bowl or metal bowl on top of the saucepan.
You'll put the cream cheese in the bowl and slowly heat things up, stirring until it becomes smooth.
NOTE: Store thawed cream cheese in the refrigerator in an airtight container for 3 to 7 days after opening.
Can you freeze cream cheese frosting?
Yes, you can freeze cream cheese frosting. It has a high-fat content, so freezes quite well in an airtight container for up to three months.
You can't leave it at room temperature, so you'll need to thaw it in the refrigerator overnight.
You can also freeze a whole cake or cupcakes that have been frosted with cream cheese frosting.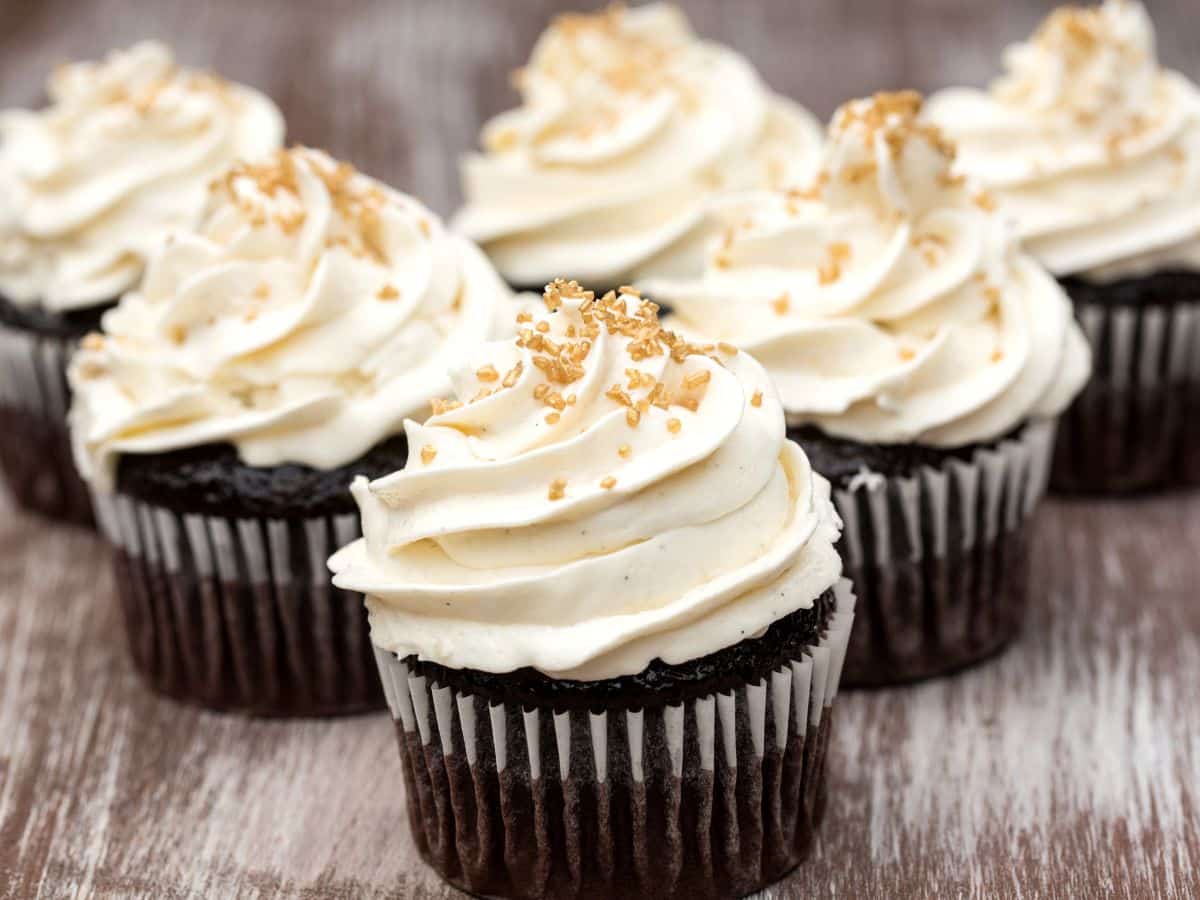 Recipes to use frozen cream cheese
You may also find our guide on How to Freeze Blueberries helpful.
With these simple tips and tricks, you're now an expert on how to freeze cream cheese and can save your creamy cheese for use in all kinds of recipes.
Remember, defrosted cream cheese won't be good on your morning bagel, but you'll be able to cook savory dishes and bake with it without tasting any difference in flavor or noticing the texture of the frozen cream cheese.
You can FOLLOW US on FACEBOOK, TWITTER, INSTAGRAM, and PINTEREST to see more delicious food and home tips!