Life is busy, so let your freezer help make dinner time easy. Yes, you can freeze chicken and rice to reheat and eat later, saving you valuable time in the kitchen! So whether you're prepping for a busy week or just want to stock up on cheap and healthy freezer meals, read on for all the details!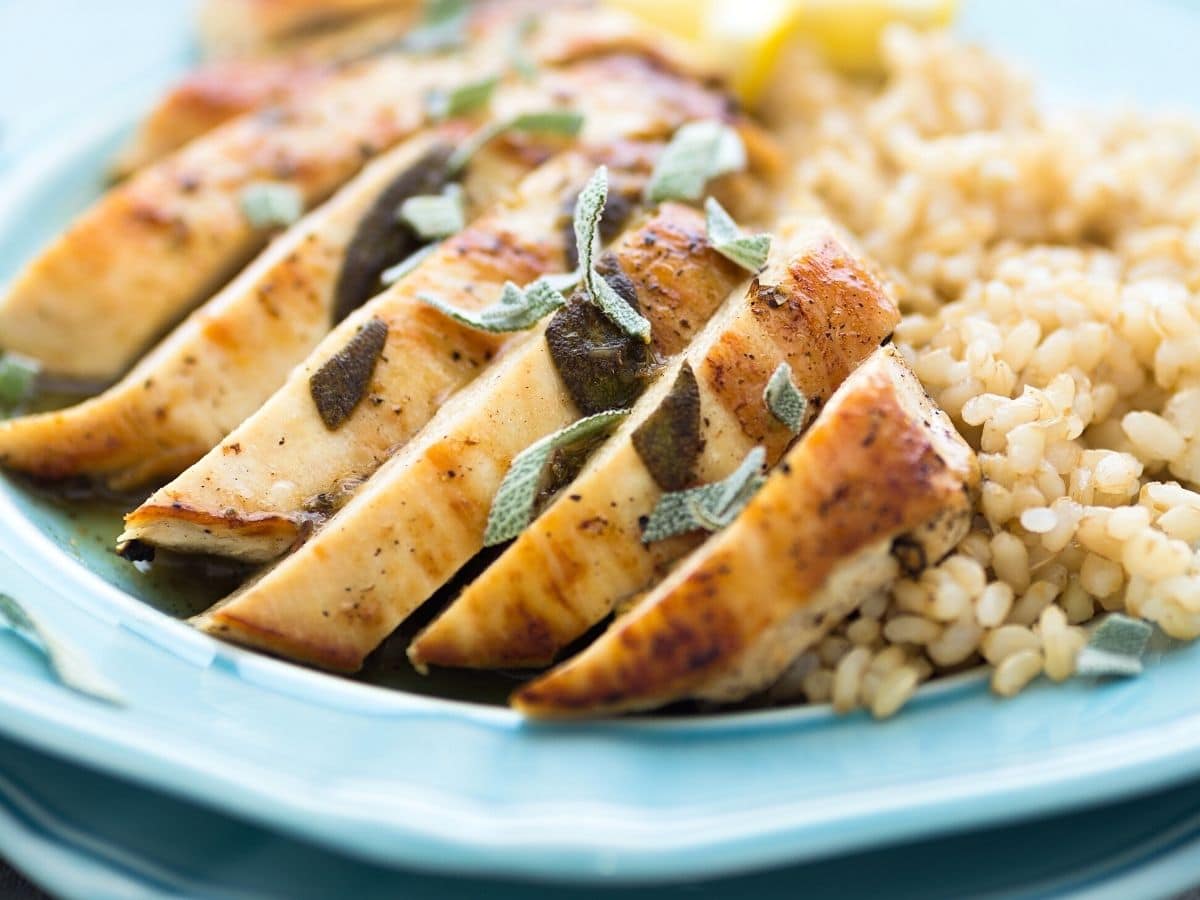 Thankfully, yes, you can certainly freeze chicken and rice. It's a time-saving and economical way to feed your family.
We love making a big batch of our favorite rice meals like Crock Pot Chicken and Rice made with chicken breasts and frozen vegetables or Instant Pot Chicken and Rice and freezing portions for an easy dinner on busy weeknights.
Did you know you can also freeze cooked shredded chicken?
You may need to know How to Defrost Chicken quickly, so dinner comes together fast and easy.
Supplies you'll need
Here's what you'll need to get started.
For individual portions:
Freezer-safe containers or airtight zippered plastic bags are a great choice.
For a whole casserole or recipe (cooked):
freezer-safe casserole dish or aluminum foil pans
casserole dish lid or aluminum foil
You may want to know Which Fruits and Vegetables are Freezer-Friendly.
Can you freeze cooked chicken and rice together?
As mentioned, freezing cooked chicken and rice together is perfectly safe. Just thaw overnight in the fridge and reheat to 165 degrees F. with your preferred method - oven or microwave.
How long can you keep chicken and rice in the freezer?
You can leave your (cooked) leftover chicken and rice in the freezer for about two months. After that, the rice tends to dry out, and the texture suffers.
How to Freeze Rice (cooked)
Can you freeze already cooked rice? You bet! These instructions yield the best results and work with either brown rice or white rice (jasmine rice or basmati).
Cook your rice recipe as you normally would. Our Instant pot rice recipe is our preferred method, but the stovetop also works.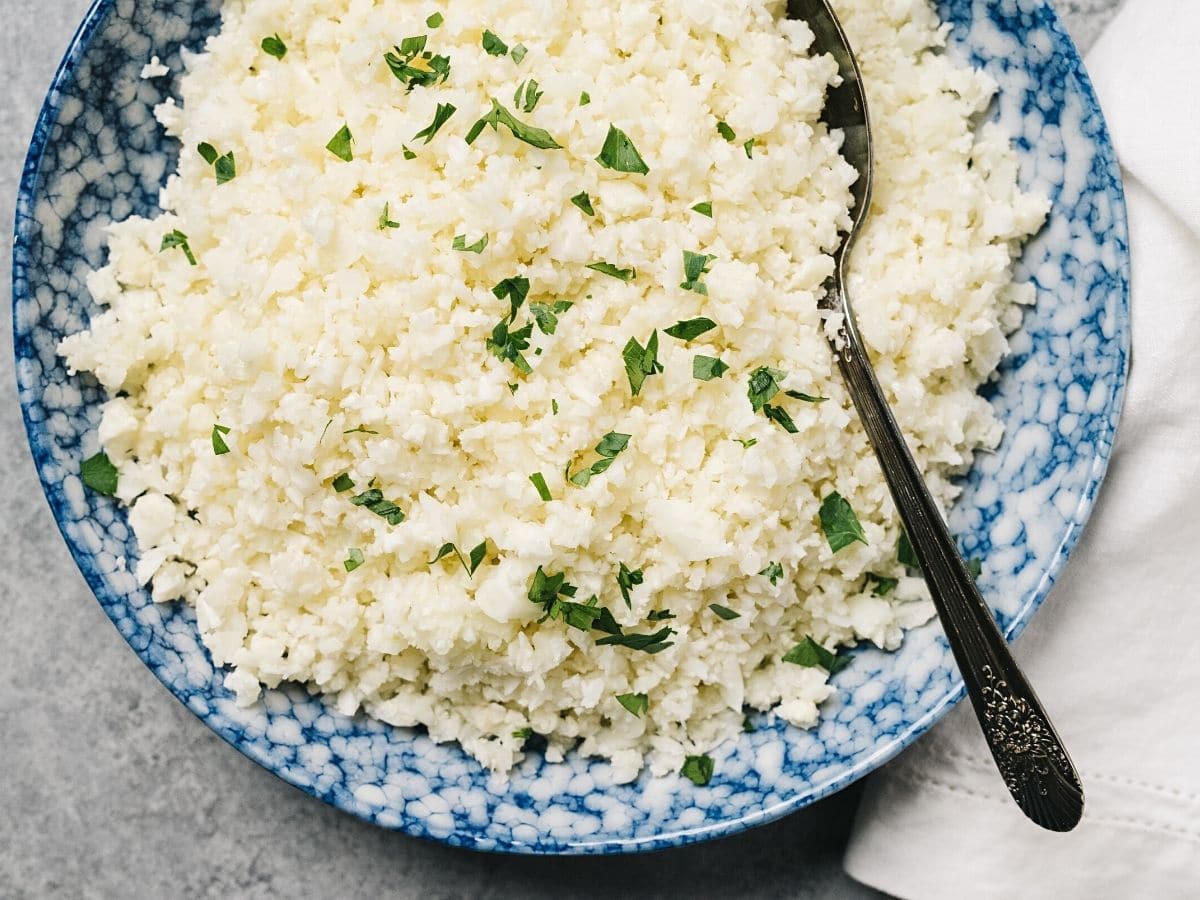 Instructions for freezing
Place your just cooked rice on a baking sheet. Spread it out evenly, making sure to break up any clumps.
Once the rice cools to room temperature (this takes about 20 minutes), scoop it into a Ziploc bag or an airtight freezer-safe container. Label the containers with the type of rice, the date, and the amount of rice in the bag to easily identify it later. You can make these single servings or larger.
Place the containers in the freezer for later use (lay bags flat if possible). We think two months is about the length of time before it gets dry, and the texture tends to suffer.
Tips: Make sure to follow our tips to avoid freezer burn! And do not leave cooked rice out on the counter for an extended period to prevent food poisoning.
Instructions to reheat
Break the frozen rice into chunks (while it's still in the bag if you're using one), and place it in a microwave-safe bowl.
Add a few drops of water and cover the bowl tightly with plastic wrap or a reusable, microwave-safe lid (what we prefer).
Place the covered bowl in the microwave and cook the rice on high heat for 2 to 3 minutes, depending on the wattage of your unit. 2 minutes is usually plenty for us.
Carefully take the bowl out of the microwave, remove the lid (it will be hot and steam a bit), then give it a quick stir and fluff the rice with a fork. Serve immediately.
Tip: Make sure to serve it right after reheating it to avoid the rice from drying out. Also, make sure the internal temperature of the rice is at 165°F or higher.
How to freeze uncooked rice
Place uncooked rice in a labeled, freezer-safe zippered bag.
Remove as much air as possible, and zip it shut.
Store it flat in the freezer for more space.
Cook rice as usual – there is no need to defrost before using.
How to add frozen rice directly to dishes
You can use the rice straight from the freezer in its still-frozen state. How convenient is that!
This technique works best when adding it to a cooking soup or chili since it will defrost evenly when fully submerged in liquid.
However, breaking up frozen rice into chunks, then adding it to a pot of simmering chicken soup is another option. It's ready to go once it comes back up to a simmer.
Can You Freeze Rice Dishes?
Yes, you can freeze a range of rice dishes, including ones with sour cream, cheddar cheese, or cream of chicken soup like a chicken casserole. It makes a great freezer meal.
The best way is to allow them to cool and then freeze them in an airtight container or by covering the dish tightly in aluminum foil. These will make a quick meal later once defrosted in the fridge overnight.
The method remains roughly the same as freezing cooked rice on its own. Once cooked, cool it as quickly as possible before placing it in freezer-safe airtight containers and placing it in the freezer.
Can You Freeze Takeout Rice?
You cannot and should not freeze rice purchased as takeout from a restaurant. This advice might seem extreme, but you don't know how many times the rice has been reheated before getting to you. Therefore, it's not a good idea.
According to Medical News Today, it is recommended that you only reheat rice once to reduce the risk of food poisoning.
The problem with takeout is that you don't know if the rice has been reheated, to what temperature, or how many times – chances are it has, as it's more efficient for restaurants to make a large batch and serve it throughout the day when it's ordered.
It is impossible to know how takeout rice, Chinese dishes, or rice bowls are handled before they get to you, so it's advised that you either eat it all when you get it or throw away the leftovers.
Note: Uncooked rice can contain spores of Bacillus cereus, bacteria that can cause food poisoning. The spores can survive when rice is cooked. If rice is left standing at room temperature, the spores can grow into bacteria.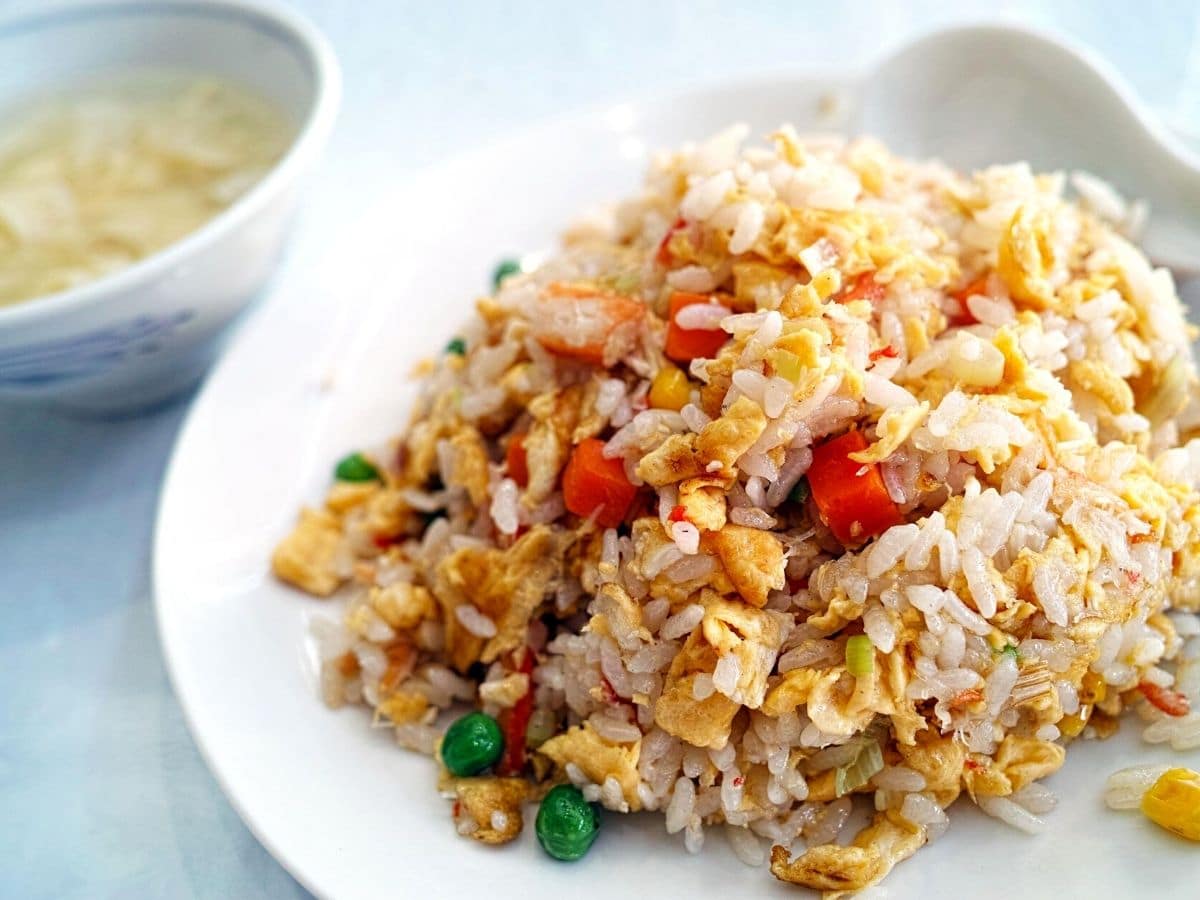 More Easy Meal Ideas
Crockpot Honey Garlic Chicken (with Chicken Thighs)
Best Chicken Soup Recipe (30 minutes)
50 Sheet Pan Dinners
You can FOLLOW US on FACEBOOK, TWITTER, INSTAGRAM, and PINTEREST to see more delicious food, fun crafts, home tips, + DIYs!