Learn how to freeze cooked shredded chicken with these easy steps, so you have it on hand for easy and budget-friendly meals.
You let your raw chicken simmer away all day in your slow cooker. Now armed with two forks, a hand mixer, or the paddle attachment of your stand mixer, you've created shredded chicken—a great way to prep for a ton of different meals.
Maybe you'll make BBQ chicken sandwiches, chicken enchiladas, chicken tacos, chicken nachos, Asian chicken salad, chicken chili, broccoli divan, or all sorts of other mouthwatering dishes that start with this versatile protein-packed meat.
You also may want to know How to Defrost Chicken after you freeze it and how to freeze chicken and rice. We love freezing Chicken Noodle Soup as well.
But can you freeze cooked shredded chicken? Yes, you can! Here's everything you need to know to make sure you don't let a morsel of your shredded chicken go to waste.
How do you freeze leftover shredded chicken?
For starters, you can safely keep your leftover shredded chicken in the refrigerator in an airtight container for 3-4 days.
If you're not planning to use it up by then, then you need to place it in Ziplock bags (if space is a factor), use freezer-safe airtight containers, or one of these vacuum sealers to stock your freezer.
Another option: reusable heavy-duty freezer bags.
If you have a lot of chicken, it's a good idea to portion it out, so you'll only defrost what you need for future use.
You'll want to let the chicken cool down before putting it in the freezer, which shouldn't be a problem if you're moving it from the fridge.
To recap:
Let your chicken cool.
Portion it in 1-2 cups serving sizes and place in freezer bags or an airtight container.
Label and date it.
Pro Tip: Remember that cooked chicken can't stay at room temperature for more than 2 hours, so be sure to put it away promptly.
How long is chicken good for in the freezer?
When you properly store your leftover shredded chicken, it can last up to three months in your freezer or six months in a deep freezer.
Pro Tip: Writing the date you stored it is a smart idea, so you'll remember to use it in time.
Can you freeze and reheat cooked chicken?
Yes, you can freeze and reheat cooked chicken, which is why so many people meal prep or make bigger portions to freeze and eat later.
You'll want to make sure you've stored it in either an airtight container or Ziplock bag and that you've squeezed out as much air as possible. This will prevent freezer burn from ruining the flavors of your chicken when you decide to use it another time.
Can you freeze cooked rotisserie chicken?
Yes, you can freeze cooked rotisserie chicken that you purchase from the store. Simply follow the same advice as if you cooked it yourself.
Allow chicken to cool.
Shred it.
Portion it in 1 - 2 cup servings and place the chicken in an airtight container or ziplock freezer bag. Don't forget to label and date it!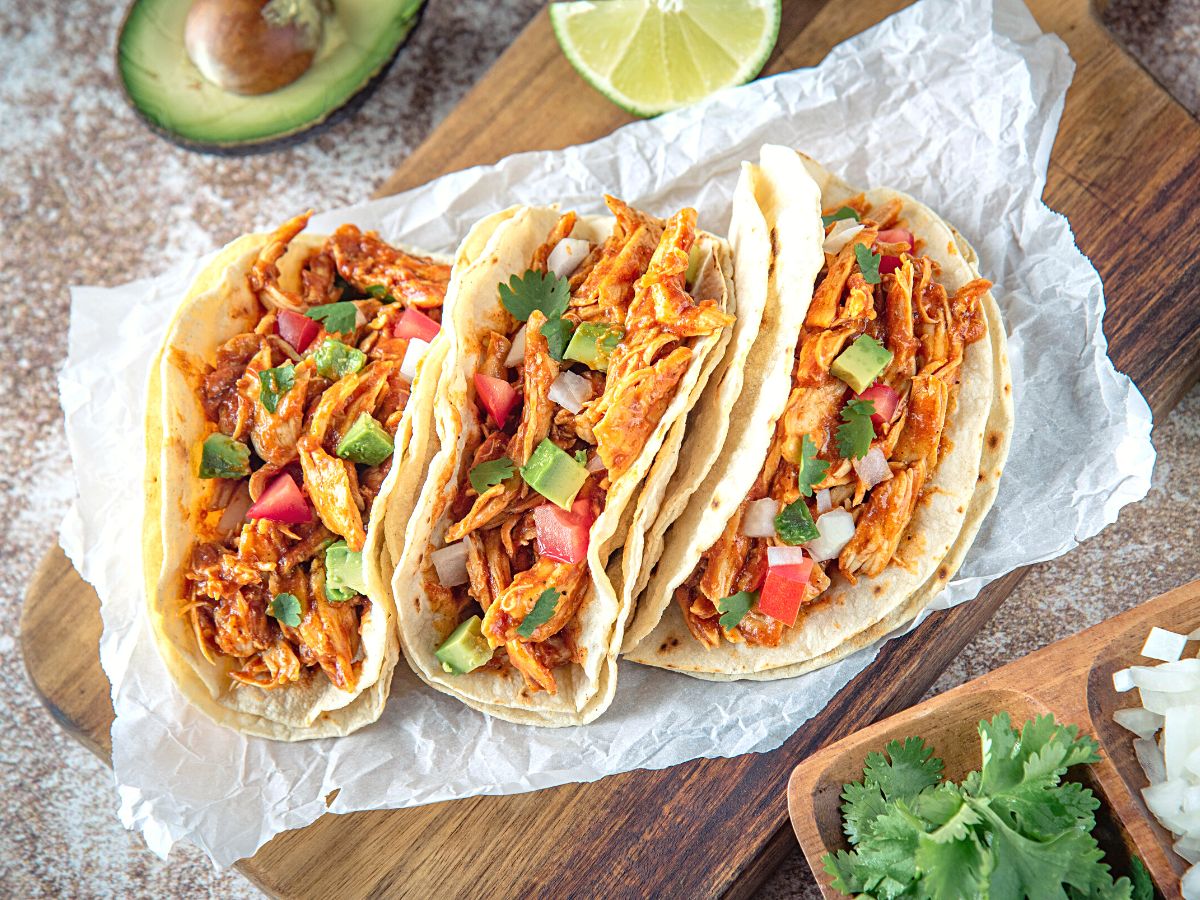 How to defrost shredded frozen chicken
The best way to defrost shredded frozen chicken is to move it from the freezer the night before you plan to use it in your meals. It shouldn't go out on the counter but into your fridge.
It will be thawed when you're ready to cook with your extra chicken.
What happens if you forget and I'm in a time crunch? Then we recommend using one of these top tips to defrost it quickly if you didn't leave enough time to defrost overnight.
Use the defrost setting on your microwave. Keep in mind that shredded chicken will thaw much more quickly than whole pieces or even a whole chicken. You'll want to vigilantly check on the defrosting in your microwave to ensure you don't start cooking it there.
Place your frozen chicken in a cold water bath to let it defrost gradually without getting to the danger zone that will cause bacteria to grow. Also, don't be tempted to use warm water to try and speed up the process, as this can cause bacteria to multiply.
Depending on how you use your cooked shredded chicken, you may be able to throw it right into your meal. With soups, stews, pasta, and stir-fry dishes, just toss that chicken into the pan while it's frozen, and it will be hot and ready in only minutes.
Crock Pot shredded chicken
Using your crockpot to make cooked shredded chicken is simple because it's hands-off!
Place your chicken breasts in the crock pot, drizzle with olive oil, and season with salt, pepper, and garlic powder if desired.
Cook on LOW for 6 hours or HIGH for 2-3.
Take it out and shred it while it's warm.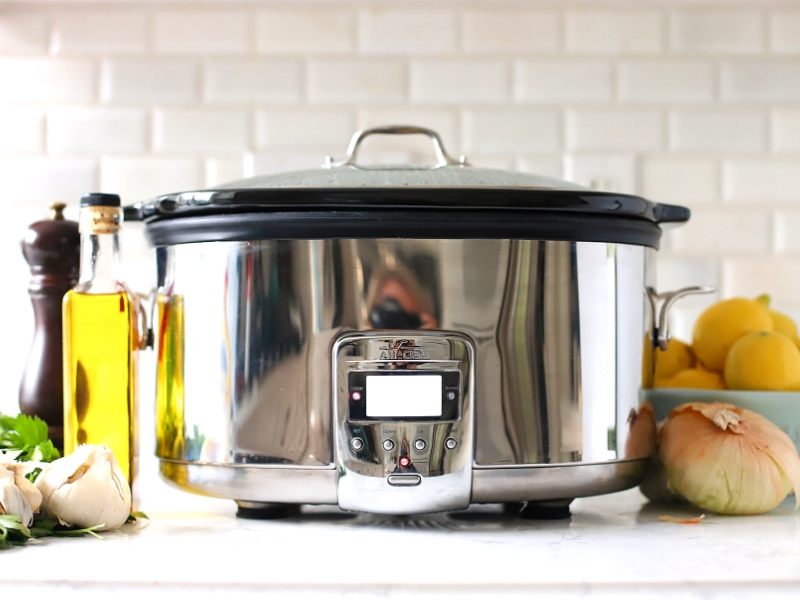 Instant Pot shredded chicken
If you're in a hurry, you can always use a pressure cooker for cooking your chicken.
First, place two pounds of chicken breasts in the Instant Pot with 1⁄2 cup water and your favorite seasonings, like salt, pepper, and garlic powder.
Secure the lid and set the Instant Pot to high pressure for 12 minutes if the chicken is frozen and 9 minutes if it's thawed.
Once it's done cooking, let the Instant Pot naturally release for 10 minutes. Then, manually release the remaining pressure, open the lid, remove the chicken, and shred it.
Favorite recipes for cooked shredded chicken
Once you have your cooked chicken, you can use it in so many ways to make a new meal or two. It's the perfect food to add to these favorites.
Homemade Chicken Soup
Delicious Chicken Nachos
Thai Chicken Quinoa Bowls
Food safety guidelines
Follow the USDA guidelines for safe food handling techniques for poultry.