The ultimate guide for How to Store and Freeze Fresh Blueberries, as well as tips and tricks to make them last longer.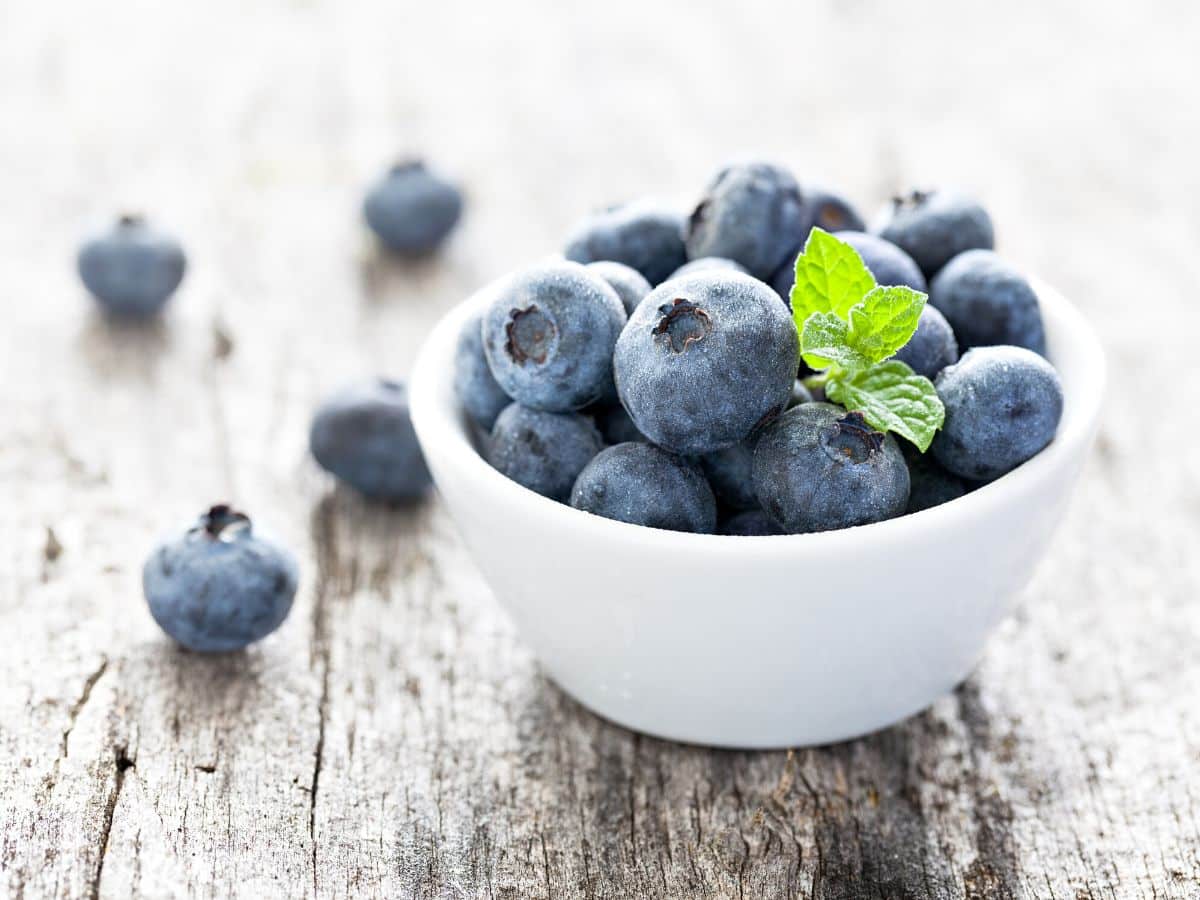 There are few things more enjoyable than fresh-picked blueberries in the summer. They're incredible on spinach salad, on top of ice cream, or in a blueberry cobbler.
If you have an excess amount of blueberries, you need to know how to store freshly picked blueberries so this sweet and delicious superfood loaded with vitamin C doesn't go to waste.
These tips will show you the best way to keep those blueberries fresh!
You may also want to know about other fruits that freeze well for later use.
Know what to look for when picking blueberries
If you search near you, you may find several places to pick fresh blueberries. Once there, you want to pick the ones that are completely blue and ripe. Depending on the variety, they may be a light gray-blue color.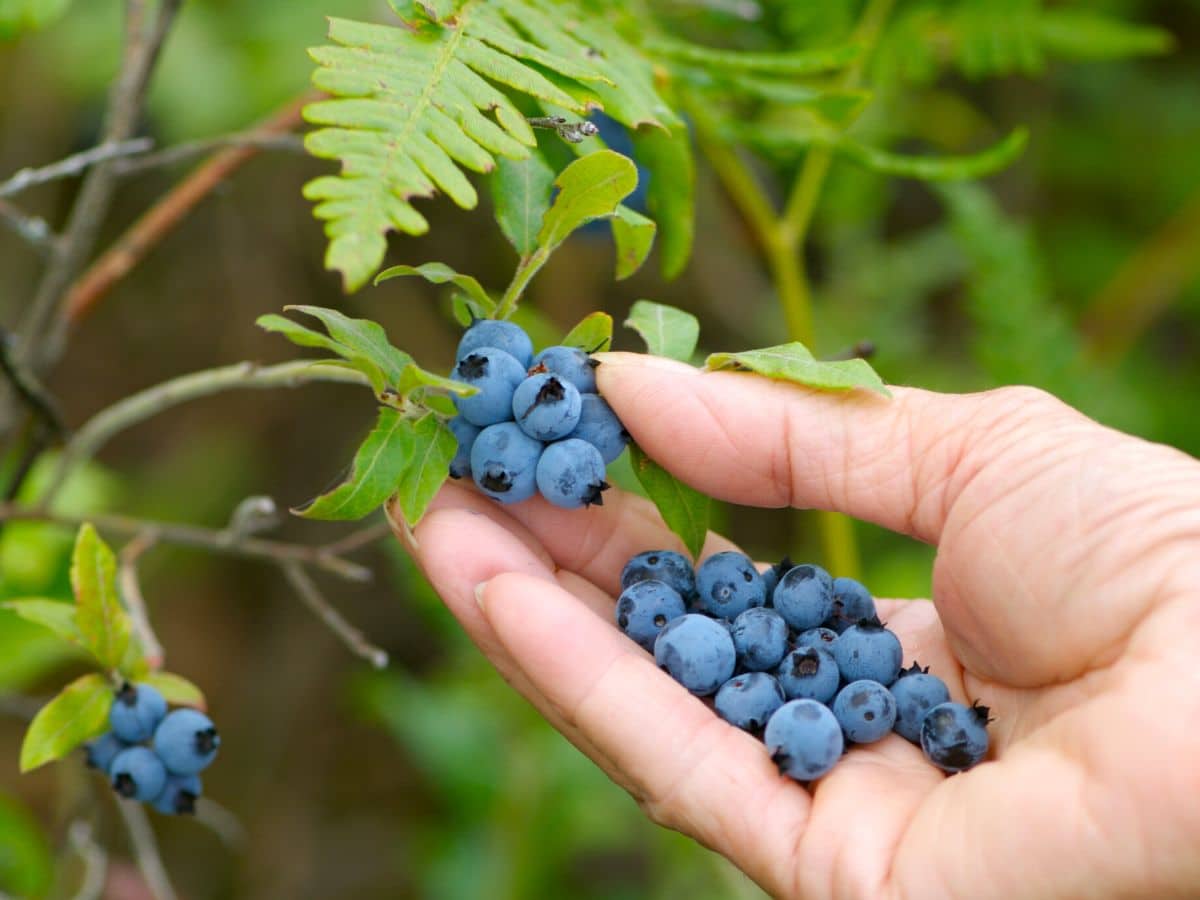 Either way, they should fall right off the stem without you having to tug at them. These will be the ripe blueberries.
You can also check your local farmers market or supermarket for fresh berries.
There are lots of fruits and veggies that you can store in the freezer for later use.
Storing blueberries in the refrigerator
STEP 1 - Sorting
First is the task of sorting your fresh berries.
Pour them onto a cookie sheet and keep them in a single layer. Here, you can easily remove any stems or find any that are red rather than blue, or are too tiny, or have split. You can discard any like that.
When storing your healthful blue orbs, it's important to keep moisture out but allow air circulation.
You don't need to wash them before you store them in the fridge.
STEP 2 - Storing
Your room temperature berries should be completely dry before you put them in a storage container or freezer bag.
For added moisture control, in your plastic container, you can layer paper towels so you can stack them in layers to maximize your space without getting them soggy or moldy.
PRO TIP: Make sure to put them in a shallow layer so that the weight of the berries doesn't crush the ones below them. Aim for about an inch and a half of berries for best results.
Don't wash until you're ready to use them
If you wash blueberries and then store them, your fresh blueberries lose their natural coating, becoming mushy and potentially growing mold spores.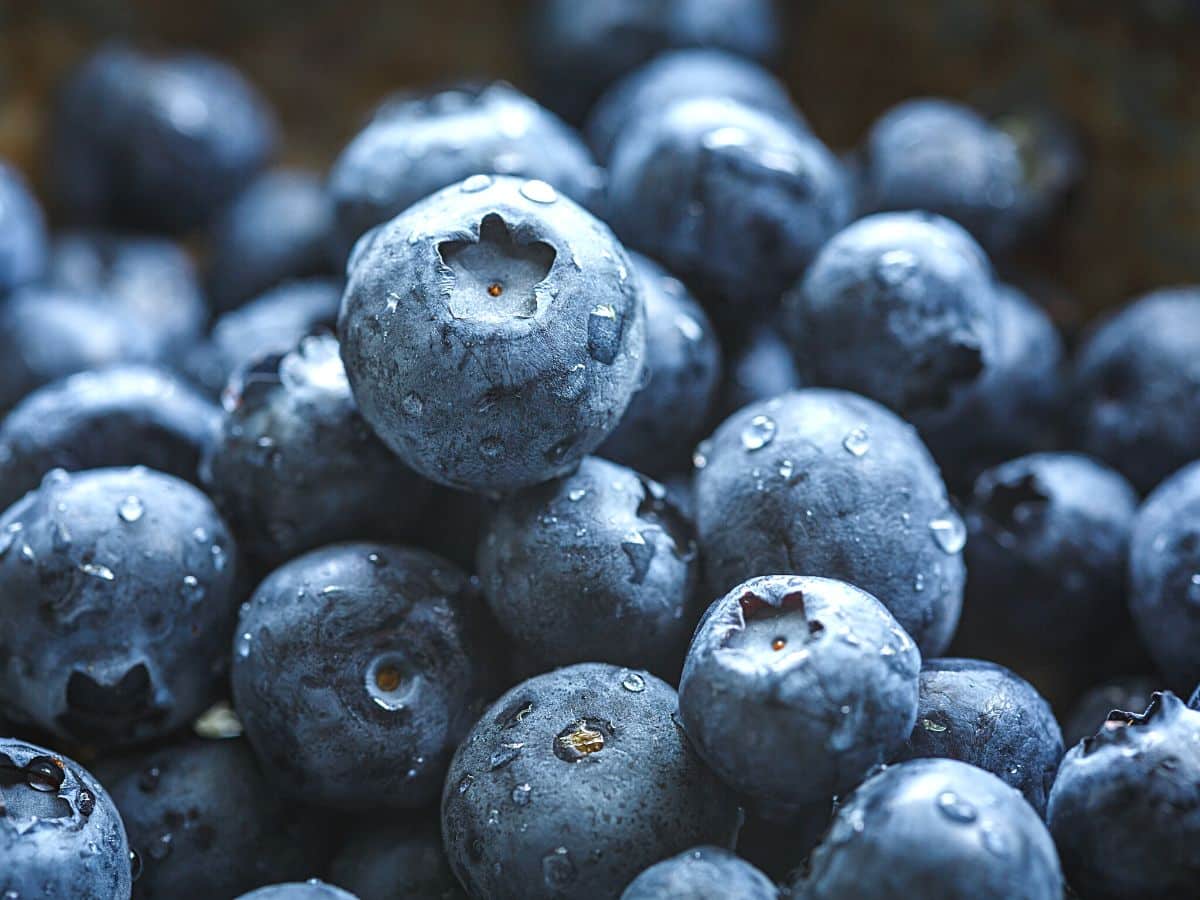 Keep them cold
Once you have secured your unwashed blueberries in the proper container, they need to be kept cold. The middle to back of the fridge, not the crisper drawer, which is more humid, is the best place because it's the coldest spot.
This will give them a shelf life of about 10 to 14 days.
Leave them alone until you're ready to enjoy them. Then you can give the berries a quick rinse in cold water right before using them.
Storing blueberries in the freezer
Even with the best care, you may be unable to eat all those fresh blueberries in enough time. Turning to the freezer is a great idea to preserve peak freshness. However, you'll want to wash them before you move them to the freezer.
Here are the steps for freezing.
Once you placed your blueberries in a colander and picked them over, washed them with cool water.
Then allow them to dry on a sheet pan (lined with a paper towel or a clean tea towel) and then place them uncovered in your freezer for a couple hours so that the berries freeze individually and not in a clump. This process is called flash freezing.
Once they're frozen, you can transfer them right into a storage container or freezer bag. Don't forget to remove as much air as possible and label and date the plastic bags.
They won't stick together if they're not wet, making them easy to access for snacks, blueberry jam, smoothies, salads, and delicious desserts like blueberry crisp and blueberry pie.
How long do blueberries last?
ROOM TEMPERATURE - If you leave ripe blueberries on the kitchen counter, they will only last for a day or two before spoiling. We recommend keeping them refrigerated.
REFRIGERATOR - The best place to store blueberries is in the fridge, where the shelf life of blueberries is about 2 weeks if stored properly.
FREEZER - If you freeze them, they will last for about 10 months, especially in a deep freeze.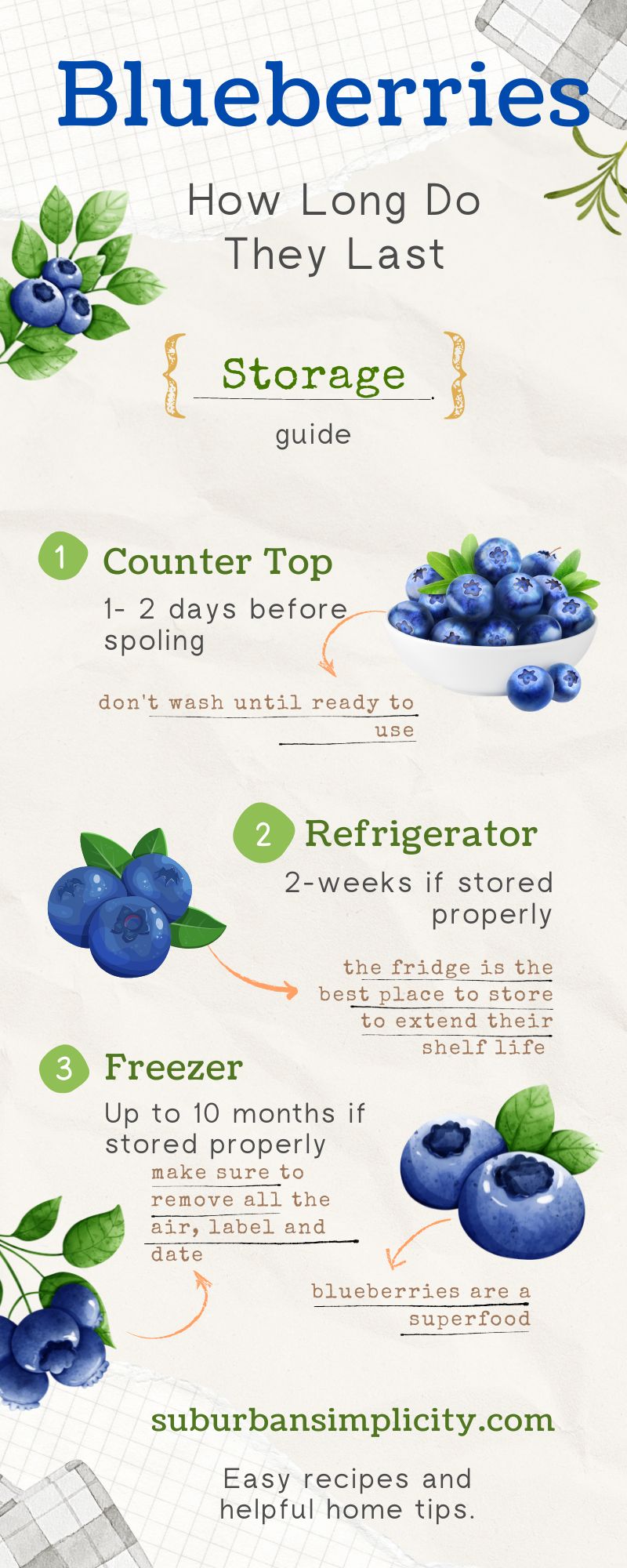 How to make blueberries last longer
All berries can carry mold spores which is what will cause them to go moldy so quickly.
If you wash them with a vinegar wash made of vinegar and cold water, it will eliminate bacteria spores and increase their shelf life.
Fill a large bowl with cold water and add one cup of white vinegar.
Add fruit and let soak for 15 minutes.
Drain the water and give the berries a quick rinse.
PRO TIP: Don't forget to let them dry completely before storing them.
Recipes for fresh blueberries
Some of the best ways to use fresh berries are in an easy and gorgeous Blueberry Tart, our wildly popular Blueberry Oatmeal Bars, or a Healthy Blueberry Smoothie!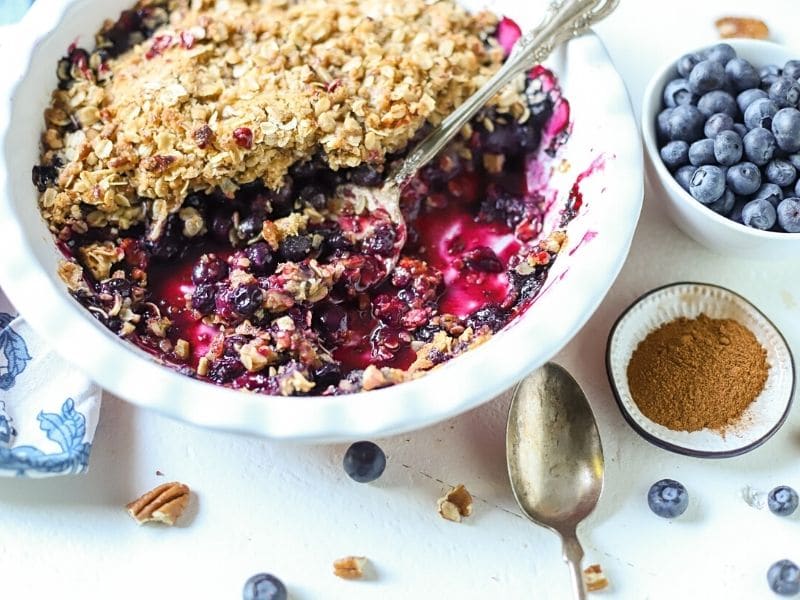 With these tips, you can keep those blueberries fresher for longer and enjoy all of what you picked from the blueberry farm, gathered from the farmers' market, or even a clamshell of blueberries from the grocery store.
You can FOLLOW US on FACEBOOK, TWITTER, INSTAGRAM, and PINTEREST to see more delicious food, fun crafts, kitchen tips, + DIYs!