These Healthy Crock Pot Recipes are nutritious and delicious. Healthy Slow Cooker meals that help get dinner on the table with ease!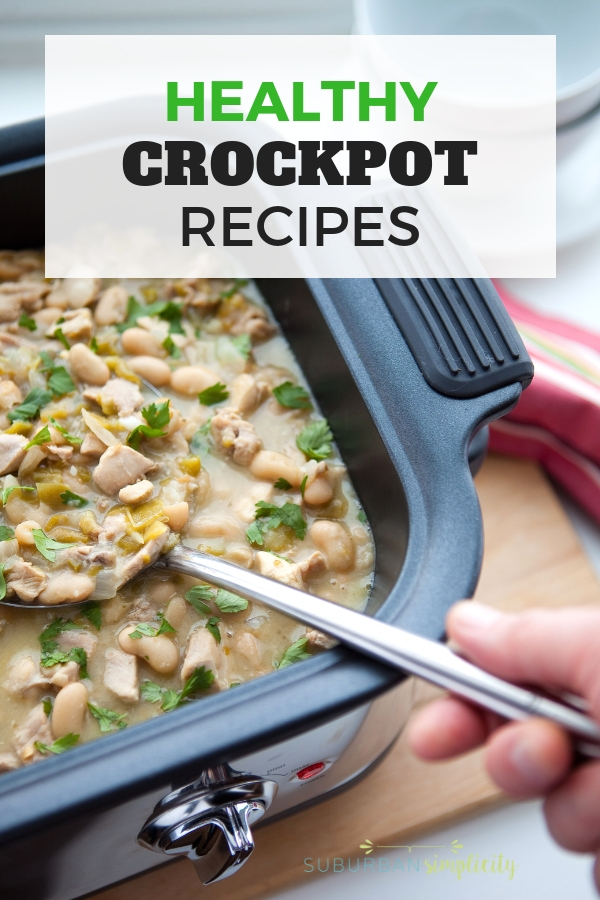 Healthy Crock Pot Recipes
It's hard to imagine life without a trusty crockpot!
This hardworking kitchen appliance lets you set it and forget it, and we seriously can't imagine getting dinner on the table any other way some weeks. What's even better is when you can put Healthy Crock Pot Recipes in the slow cooker and come home to a delicious and nutritious meal!
Plus, there's minimal cleanup!
If you're new to slow cooking, we have Crock Pot Tips and Tricks you need to know for the best results.
Whether you're cooking meat, pasta, or poultry, a healthy crockpot recipe is a way to go for tons of flavor but less fat and calories.
What's nice is that these crockpot recipes taste just as good as the regular versions, but you likely get a serving of extra veggies or a lower fat or salt version. A win for the whole family! By making a few simple swaps, these recipes are full-flavor, but keep things on the healthy side.
There are so many ways to cook healthy in your crockpot, but it's even better than you can serve Healthy Crockpot Recipes on a Budget. Most of these meals are easy to make and also help you stay within your food budget. Bonus!
Healthy Crockpot Recipe Ideas
Healthy Crock Pot Vegetable Soup
Healthy Crock Pot White Chicken Chili
Healthier Crockpot Buffalo Chicken
15 Delicious Chicken Crockpot Dinners
29 Healthy Slow Cooker Recipes - chicken, fish, and even some vegetarian options!
Healthy Crockpot Breakfast Recipes
Crock Pot Oatmeal With Apples and Cinnamon
Crock Pot Peanut Butter Oatmeal
Crockpot Apples with Cinnamon - wonderful on pancakes or vanilla ice cream!
Which one of these Healthy Slow Cooker Recipes will you make this week?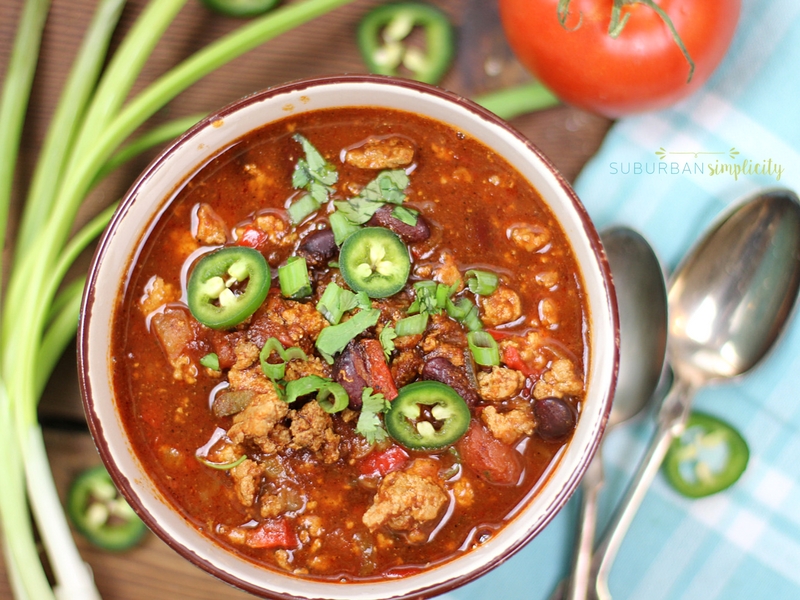 Tips for Cooking in a Crock-Pot
Remember, crock pots come in a range of sizes.

Make sure you use the size crockpot that's recommended for the recipe.

Most recipes on Suburban Simplicity are for a 6-quart crockpot.

Never place the crock in the crockpot directly from the refrigerator. The heat extremes will cause it to crack.
One of our family's favorite crockpot recipes is Crockpot Pizza Casserole. It's a crowd-pleaser! If you add some shredded zucchini and whole wheat pasta, it makes a pretty healthy meal! Great for potlucks or game day!
Recommended Crock Pot Supplies
SaveSave