It's time to make some Cute Thanksgiving Treats! These easy Thanksgiving desserts are sure to please the kid in all of us! They're fun to make and fun to eat.
Celebrate Halloween with these cute and Easy Halloween Treats! And Celebrate Christmas with Easy Christmas Treats!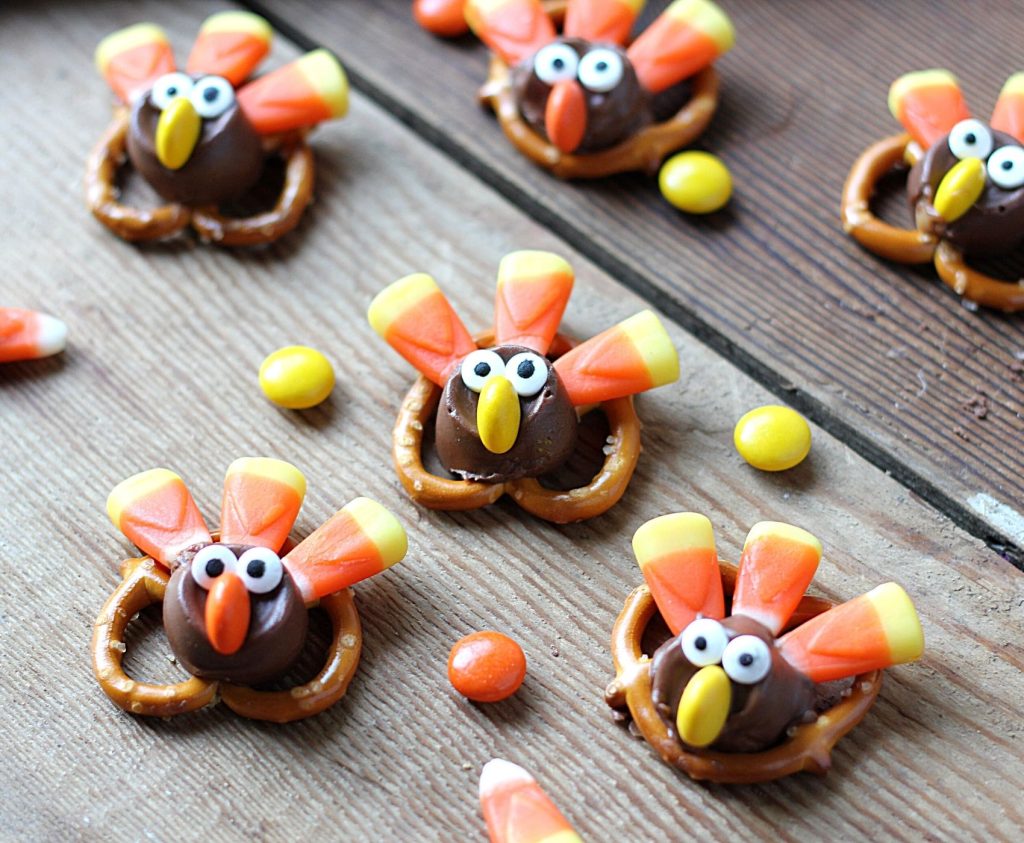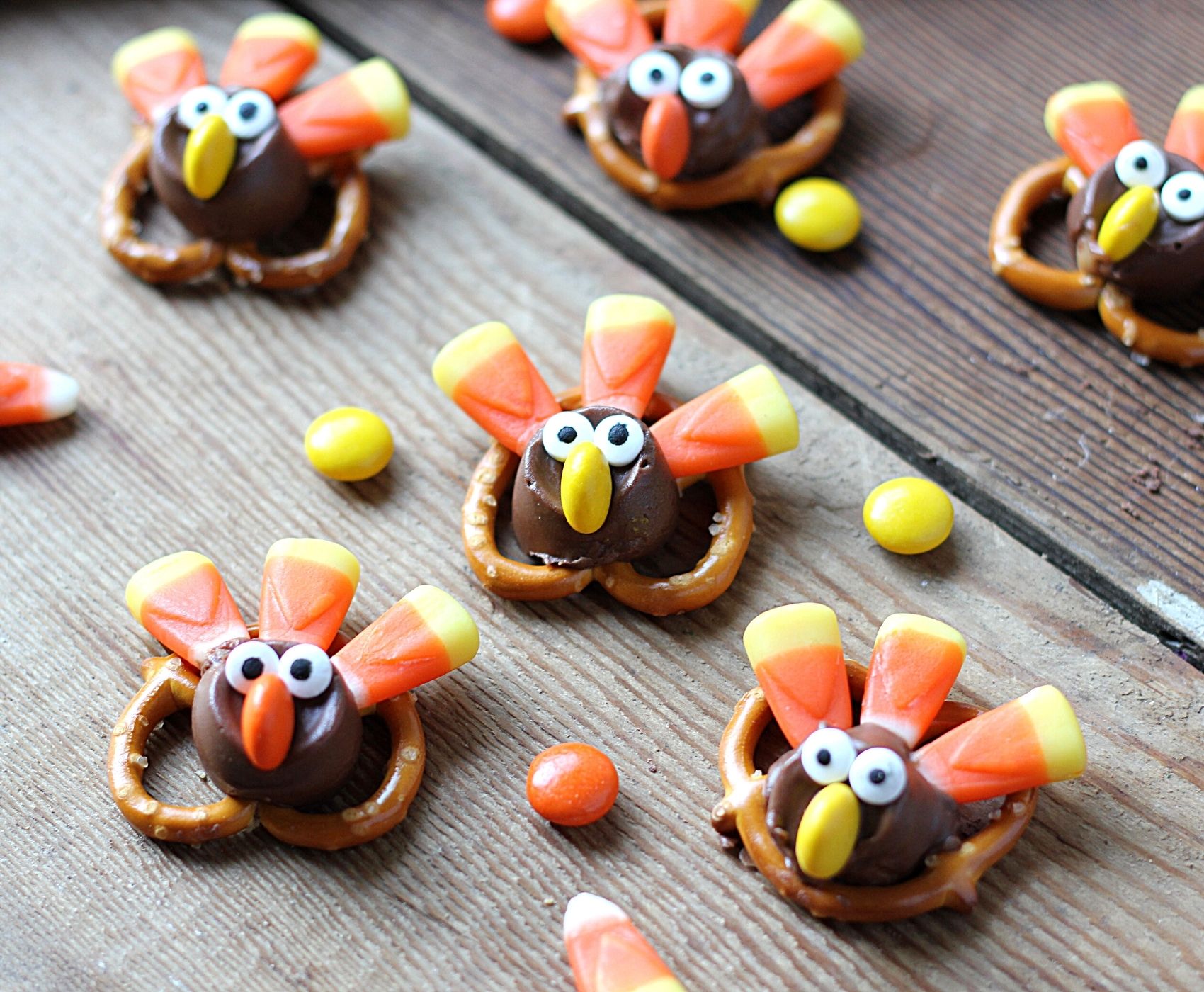 The Best Thanksgiving Treats
We admit it. We love Cute Thanksgiving desserts! They just make us smile, and when they are easy to make, all the better.
Another bonus, the kiddos can help make these fun Thanksgiving desserts. They are like little DIY projects to keep the kids busy while you're preparing Thanksgiving dinner. Or if you need fun Thanksgiving recipes for your class party at school, these work well for that too.
The adults may like Pumpkin Pie, but kids definitely go crazy for fun and festive Thanksgiving desserts! When hosting so many people, Thanksgiving can be stressful. Dessert shouldn't be the only easy thing.
Make sure to know all the Tips and Tricks to Make Thanksgiving Easy.
Cute Thanksgiving Desserts
Some treats are shaped like pumpkins, but the best Thanksgiving dessert recipes look like little turkeys. Who can resist those little gobblers?
As turkey day draws near, the most popular, besides our Candy Pretzel Turkey Bites, is Thanksgiving Rice Krispies Treats. The classic recipe is so adorable when decorated like a turkey.
Whether for fall harvest parties or Thanksgiving week, holiday hosts often like the idea of Thanksgiving treats bags for the kids. There are a couple of fun options, so be sure to check those out.
Most of the kid-friendly Thanksgiving desserts included here are no-bake, so they can easily be made ahead of time or assembled the day of your event.
Cute Thanksgiving Treats
Easy and Adorable Thanksgiving treats and desserts to serve with your Thanksgiving turkey!
Gobble up one or two of these Thanksgiving treats this year!
You can FOLLOW US on FACEBOOK, TWITTER, INSTAGRAM, and PINTEREST to see more delicious food, fun crafts, parenting tips, + DIYs!