Easter is almost here! These Easter Basket ideas will help you Create the Ultimate Easter Basket your kids will love!
You want to check out our Easy Easter Treats and Easter Ideas for Teens.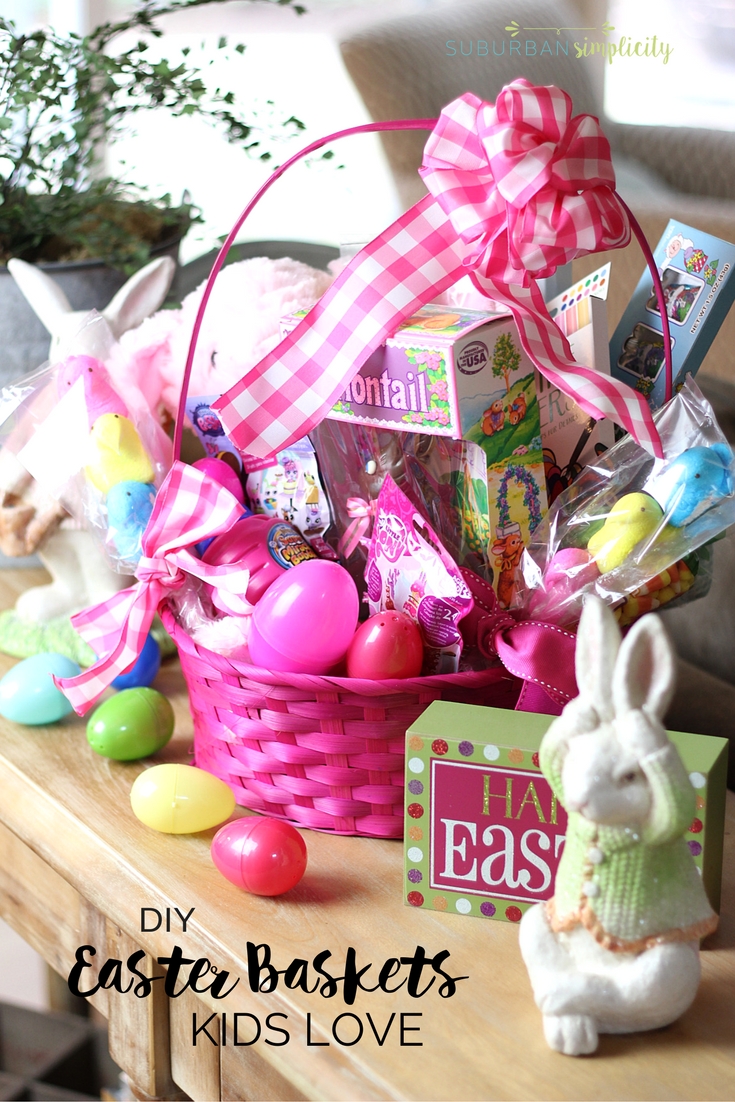 Hippity, hop! Easter is almost here!
It's precious to watch the excitement on your child's face on Easter morning. It's almost like Christmas. Well, maybe not quite. 🙂 Come learn How to Create the Ultimate Easter Basket that's sure to bring joy and squeals of delight from the kiddos.
And you know, filling a basket can be just as exciting as receiving one! 🙂
There's no magic formula, but there are a few things you can do to make your basket unforgettable.
Sometimes it's easiest to start with a theme. This helps the basket come together in little or no time and be personalized for your child, but it's not totally necessary.
Ok, let's get started.
Pick a Basket
Choose a basket that works for you. You're sure to find one that's not only adorable but will also fit all the goodies you can stuff inside. Luckily baskets come in a range of sizes, colors, and textures. Do you need one extra-large or on the small side?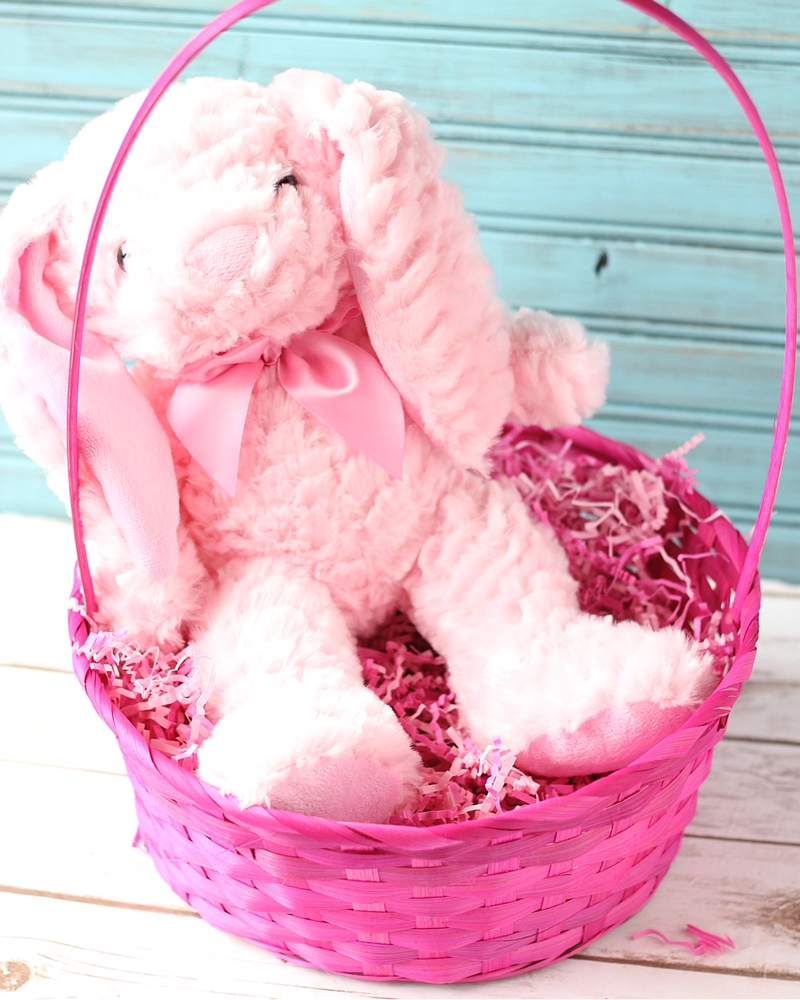 Easter Grass
These shreds come in so many versions and just about every color you can dream of. Match it with the basket or not. It all works.
Plastic Eggs
The timeless addition that no basket is complete without! Fill with candy, stickers, money, or small trinkets. It's just fun to open them and see what's inside! There are tons of sizes and colors, so go wild!
Easter Candy
Yes, the Easter candy. There's never any shortage of candy in the Easter aisle. You can go for Peeps, chocolate, jelly beans, or candy corn. We like making these adorable Peeps on a stick to stuff into Easter baskets.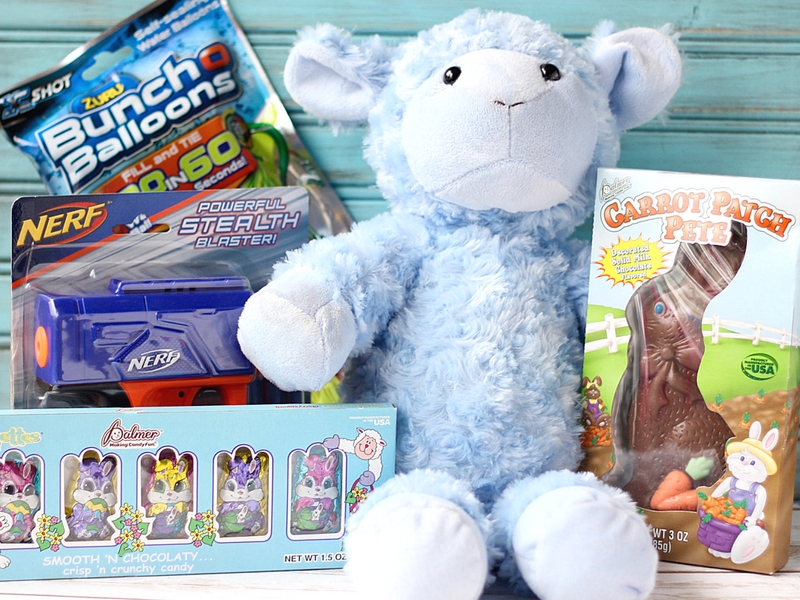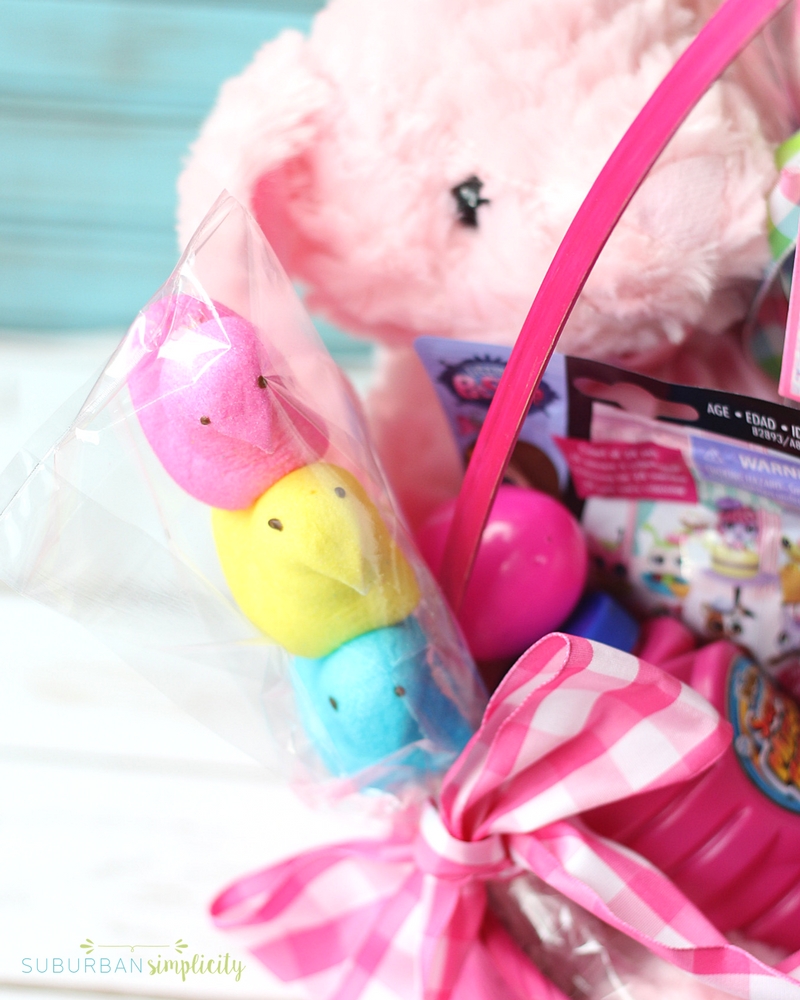 Pretty Ribbon
The ribbon is just for aesthetic cuteness, but tying a pretty floppy bow to the top of your basket is the perfect finishing touch!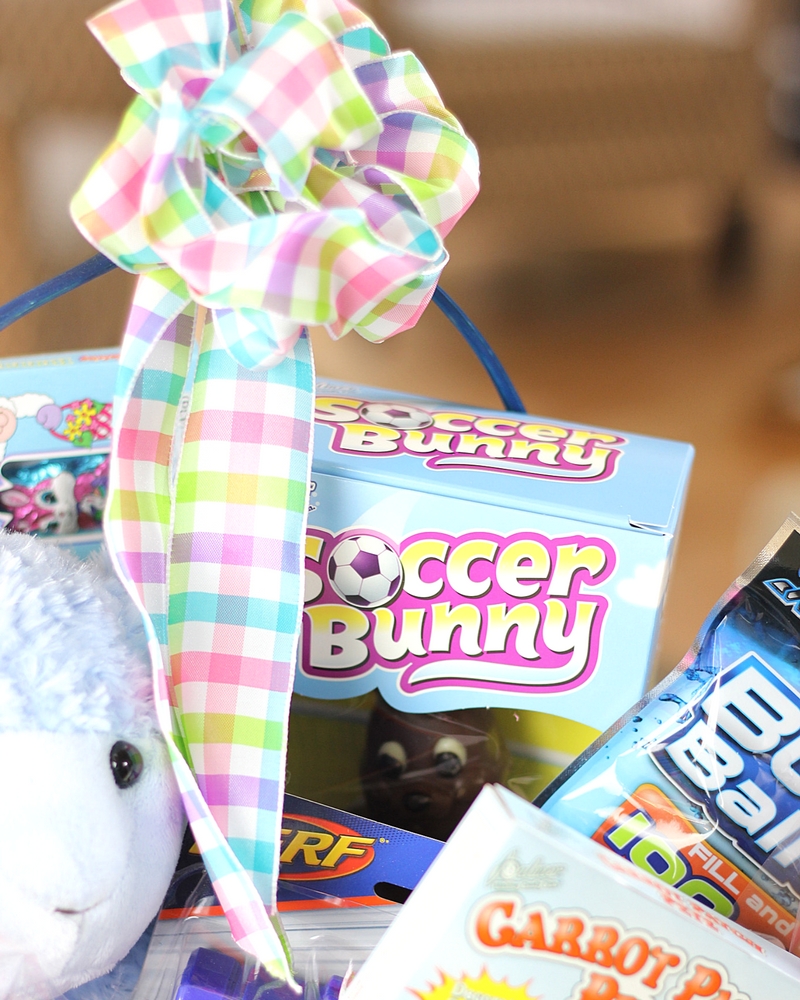 Basket Stuffers
We've saved the best for last! The stuffers! This is where you get to customize your basket and make your kids feel so loved! Fill the basket with things your kids are into at the moment. You'll find everything you need at Fred Meyer!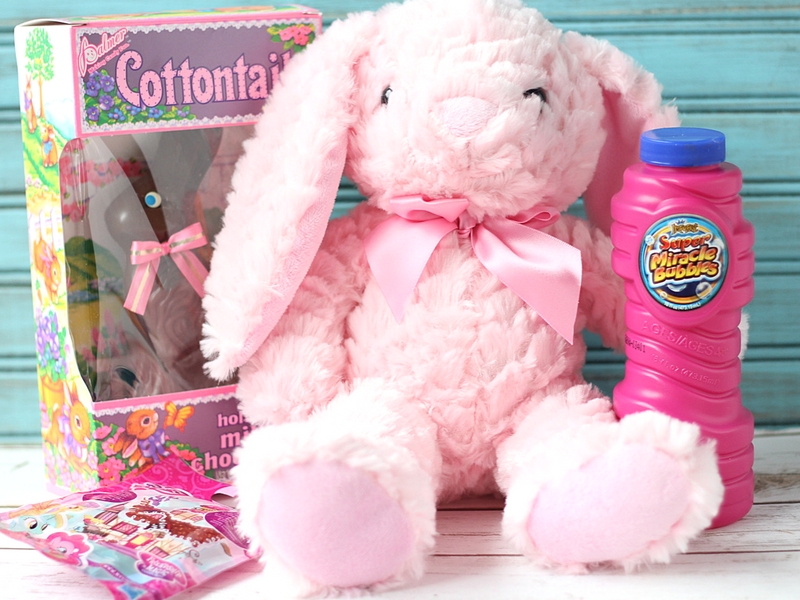 Easter Basket Stuffer Ideas
Depending on your child's age, they may enjoy some of these basket stuffing goodies:
Art Supplies
Silly Socks
Nerf Guns
Stickers
Sparkly Pens
Bath Toys
Games
Duct Tape
Seeds for Planting
Chalk
Nail Polish
Legos
Puzzles
Hair Bows
Bubbles
One thing that's a hit year after year in our house is cuddly Easter stuffies. We're going to have to build an addition to the house one day with all these new family members 🙂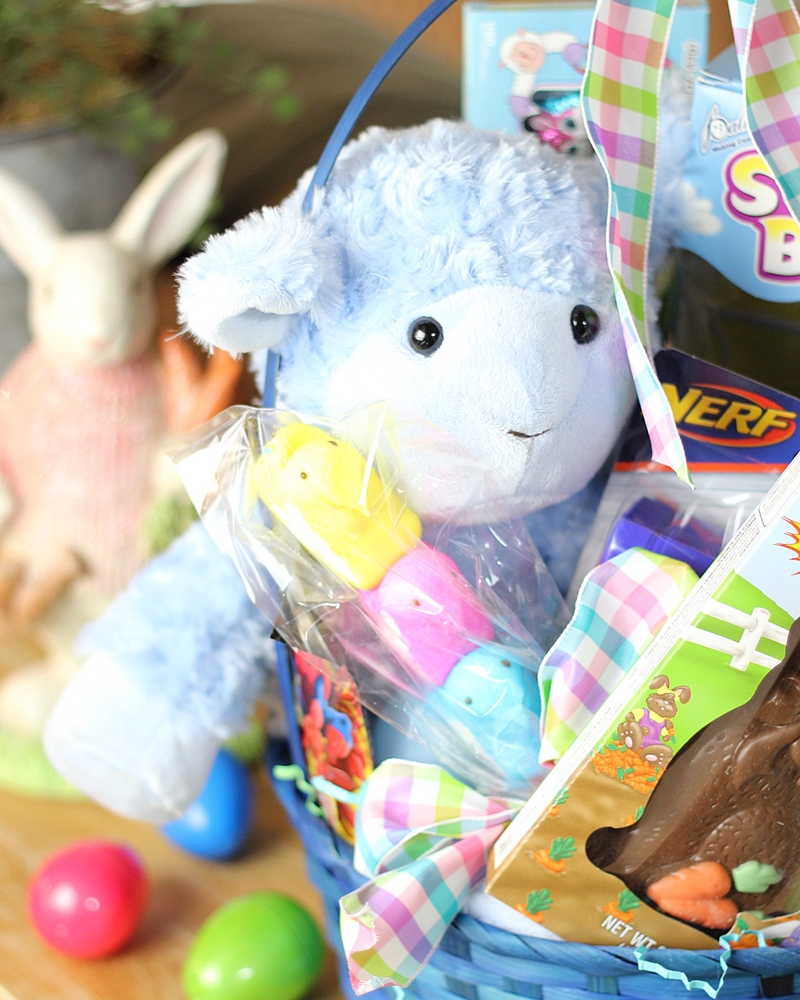 So go ahead, fill their baskets with things that will inspire their imagination, as well as some Easter sweets!
Our tradition is to wake up and see what the Easter Bunny left and then hunt Easter eggs. What are yours?
Other Easter Ideas
Easter Ideas for Teens and Tweens
Happy Easter!
SaveSave
SaveSave