Feel less stressed and more productive in a less cluttered and more efficient home office. Get inspired with our best home office organization ideas for paperwork.
Home Office Organization can be a little daunting.
We often struggle with how much paper accumulates in our house to be filed. It seems like every day the mail comes… there's more! There are also the questions of what to keep and for what time period.
Below is a
helpful chart

of what paperwork to keep for your home office and for how long.

One of the best ways to minimize paperwork overall is to go paperless. This option is available from banks and utilities to ensure you're not accumulating paper monthly.
Keep for 1 Month:
Sales receipts for your small purchases.
Credit card receipts (after you've checked them against your statement)
Phone and utility bills (if you don't get them electronically)
Withdrawal or deposit slips
Keep for 1 Year:
Monthly bank, credit card, brokerage, mutual fund, and retirement account statements
Mortgage statements
Pay stubs (toss after you reconcile with your W-2 or 1099)
Keep for 7 Years:
Year-end statements from credit card companies
W-2 or 1099
Phone and utility bill if you deduct any portion for business
Canceled checks and receipts or statements for annual mortgage interest and property taxes, deductible business expenses, child care bills, or any other tax-deductible expense
Tax returns
Keep Indefinitely:
Will and trusts
Real estate records
Home improvement records
Medical information
Marriage license or divorce decree
BONUS Home Office Organization TIP
This post contains affiliate links. Disclosure policy here.
Things to keep in Your Safe Deposit Box or Fireproof Safe:
Birth and death certificates
Marriage license
Insurance policies
Passport
Social Security Card for children
Vehicle registration
Copy of important documents like Wills and Trusts
Also, don't forget to keep an inventory of what's in your safe deposit box and update it annually.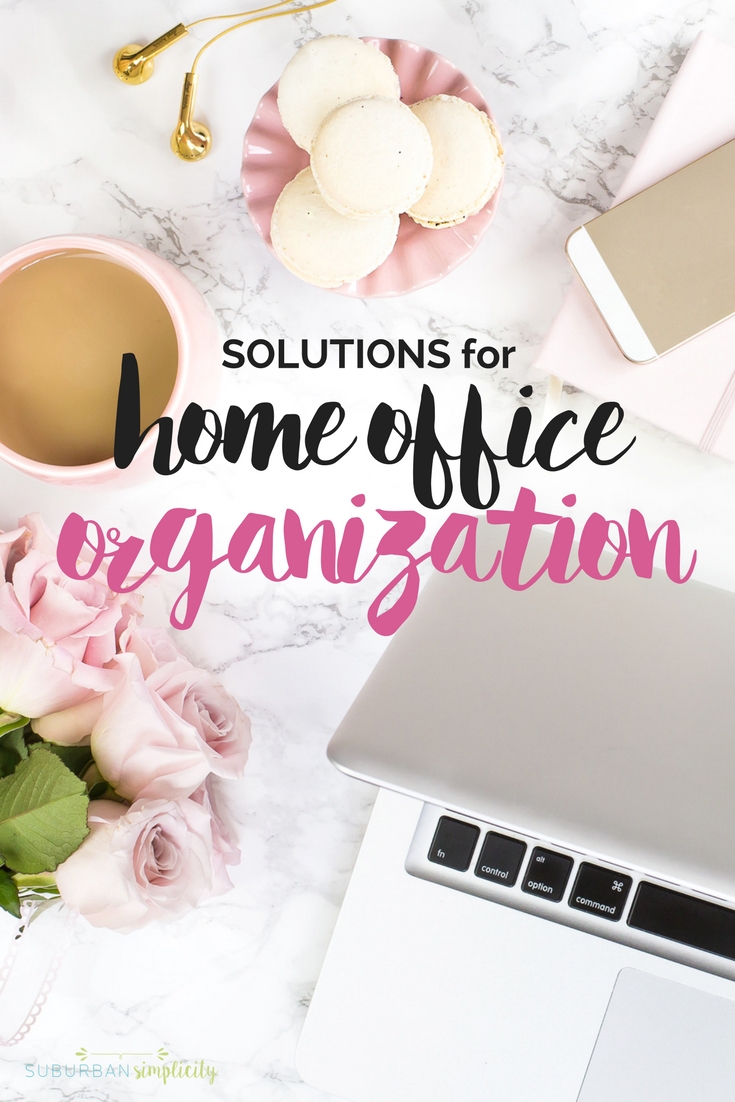 More Home Office Organization Tips
Note: This information is just a guideline. Always check with your accountant to make sure they make sense for your family finances.
Taking the time to go through the paperwork in your home office, especially in small chunks like this, will make you feel VERY productive and VERY organized! Go for it!
Did you enjoy this post? Let's connect! Follow me on Twitter, Instagram, and Pinterest, or become a fan on Facebook! Thanks!