How to style a spookily good Halloween Mantel! Decorating your mantel for the fall season is easy and fun! Try using what you have around the house, and be creative!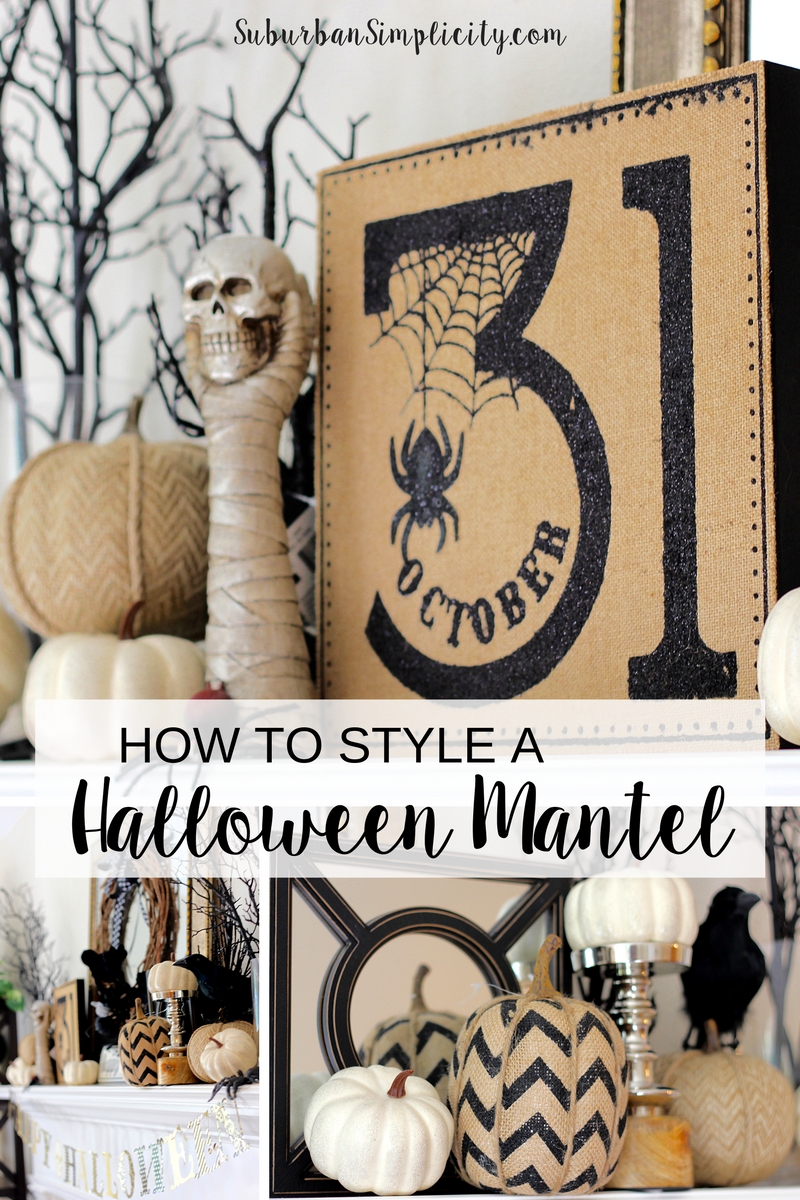 It's that spooky time of year! Halloween! It is sooo fun to create a Halloween Mantel with all your scary and creepy-themed decorations! This is especially exciting in your living spaces that have a focal point like your mantel. Dare to inject your personal style….whether it be whimsical, scary, colorful and bold, or neutral....even with Halloween decorations!
If you're really into DIYing, then try this easy, No-Carve Unicorn Pumpkin!
Jump to:
Tips for Decorating Your Halloween Mantel
Start With A Blank Canvas and A Focal Point
Once you've decided on your personal style or theme for Halloween decorating, it's time to get started!
When we decorate, we find it easiest to start with a blank canvas. Here, that's just the bare mantel with a rectangular mirror as the focal point.
We took everything off the mantel besides that one piece. You can use whatever you have as a focal point - a shutter, a picture, or a mirror - as long as it has enough presence to be the focal point. Whatever works in your space and goes with your theme is great!
From this point, you can go in any direction, depending on what you have for Halloween/fall decorations and what you want to add from around your home.
The hubby got the ladder and climbed up the storage shelf in the garage to pull out our Halloween bins.
We looked through for what I had in the way of neutral colors (the white pumpkins, black spiders and crow, and twig wreath) and searched the house for other basic elements that could possibly tie in, like the vases and candle holder.
Add Items With Varying Heights and Textures to Your Halloween Mantel
It's important to add items with varying heights, textures, and shapes. If possible, create a triangle using your focal point as the tip at the top of the triangle and decorate it from there.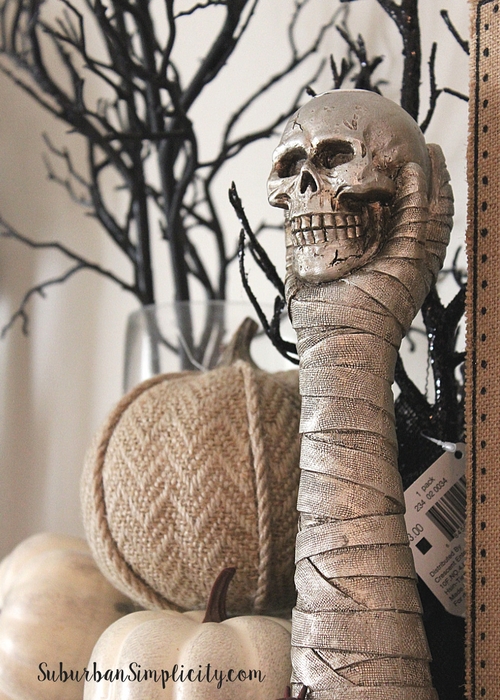 This post contains affiliate links. Disclosure policy here.
Great Halloween Decorations for Height:
Branches
Vases
Tall Skeleton or Spooky Figurine
Great Halloween Decorations for Texture:
This year, I added a fun mantel spider web to our decorations and am loving it!! It's inexpensive. You can find the spider web decor here!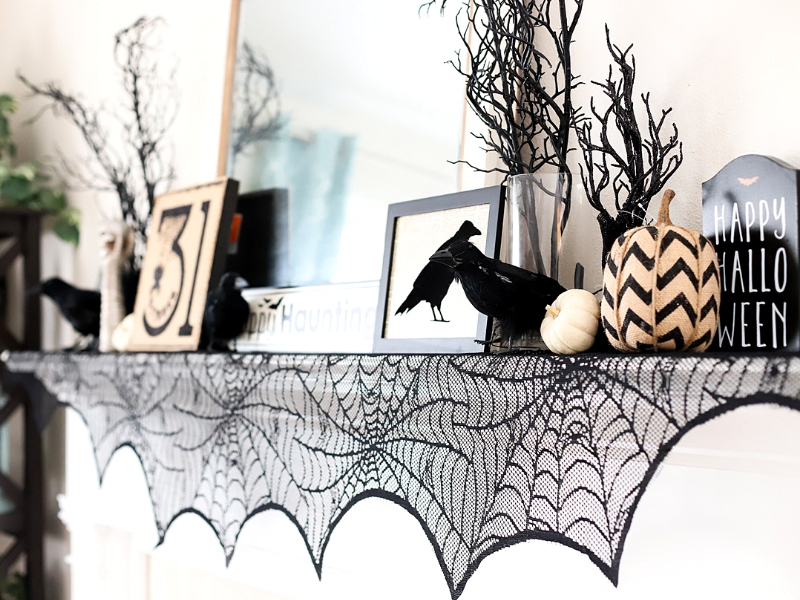 Out shopping, I found the burlap October 31 sign for $5; it had great texture, so I added that to the mix this year It fit next to the mirror and wreath well...and I like the look the numbers added. The Dollar Tree often has some great, inexpensive ideas, so look there!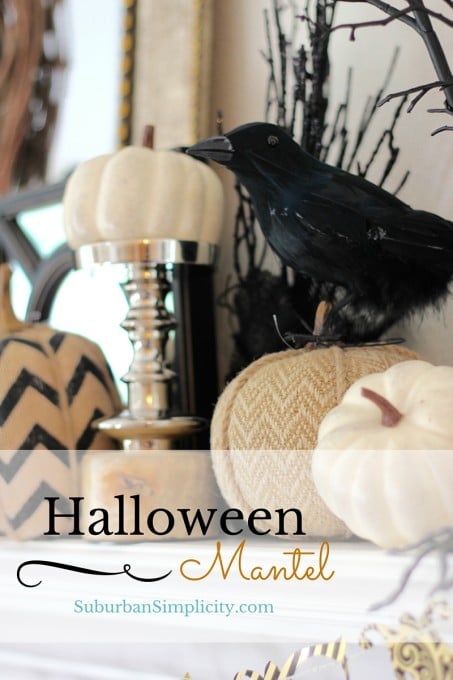 Hmmm, it was missing something….the mantel really needed some height to fill in the sides, so a quick trip to Michael's and I got the last of their seasonal black twigs, which flanked the mirror perfectly.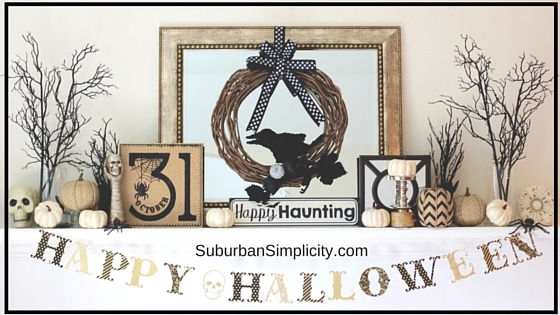 What are your favorite things to incorporate when decorating for Halloween? Pumpkins? Corn stalks? Spiders?? How do you decorate your Halloween Mantel?
You may also like the following: