Here are several easy and inexpensive Home Interior Updates that are easy to do on the weekend and won't break the bank! Make your home a haven.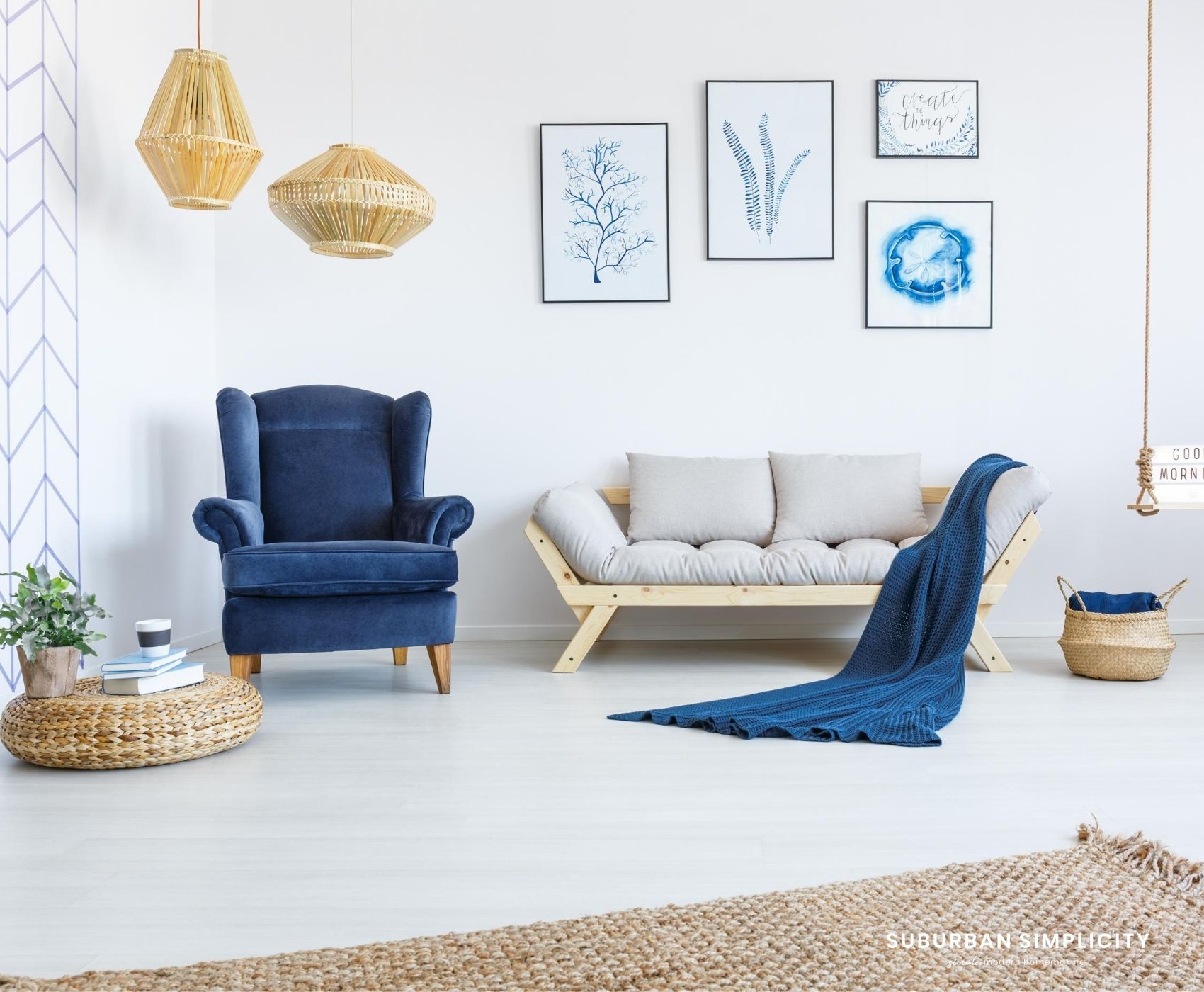 When was the last time you updated your home interior? If it's been a few years, it's probably time for a little refresh that reflects your tastes and current trends. Let's check out these Home Interior Updates that will significantly impact your house.
There are a few things to do before you make any changes to your home interior:
SEEK INSPIRATION - follow a few interior design blogs like Coco Kelley and Cococozy. Also, turn to social media for design inspiration. Check out Hunted Interior, Amber Interiors, and Studio McGee-they all have fantastic style and tons of inspiration.
DECIDE ON A DESIGN STYLE - do you feel most comfortable in a minimalist environment? Do you lean more traditional? Maybe it's a farmhouse style that speaks to you. Whatever it is, try to narrow that down first. Search Pinterest to find inspiration.
PICK A COLOR SCHEME - now it's time to select your paint and decor colors from a color palette you like. Checking the brochure section of your local home improvement store will help guide you.
If you're looking for more home decorating inspiration, check out How to Make Your Living Room Cozy on a Budget and Fall Decorating on a Budget.
Ideas for Cheap Home Interior Updates
Here are several affordable ideas to spruce up and update your home interior that can be done on the weekend!
Revitalize Your Kitchen Cabinets
No matter the size of your kitchen, replacing your kitchen cabinets can be expensive. Even refacing them can be costly. However, painting them a new color is a very affordable and relatively easy DIY project.
Make sure to remove the doors, hinges, and any knobs/handles before starting. Also, it's important to prep the cabinets by sanding them beforehand and applying a primer.
Tip: Check with your local paint store to see what they recommend for your type of cabinet.
It's best to use a satin or gloss finish in the kitchen, which is much easier to clean.
Tip: Test your color choice on a small section to ensure you like it before committing to the color on all cabinets.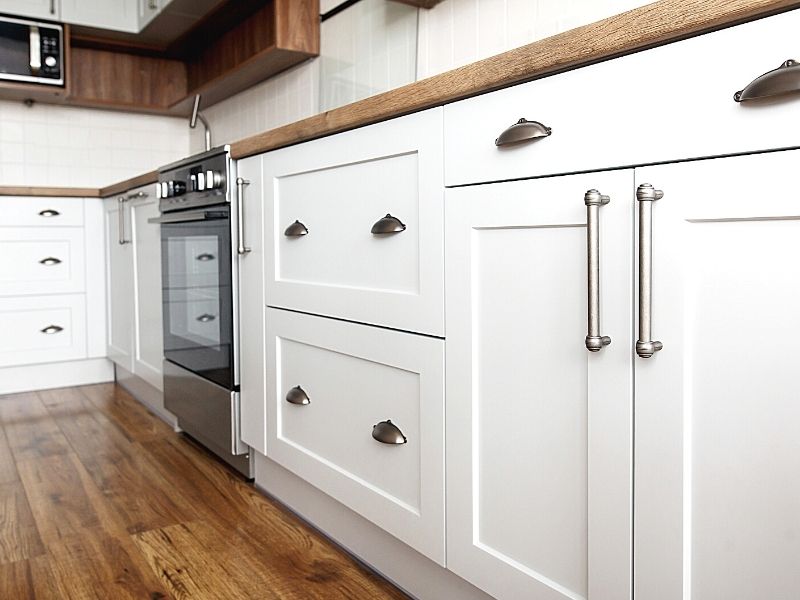 Change Your Backsplash
Your kitchen is the most used room in the house, so changing or adding a backsplash can update the space.
You can find many low-cost options at your local home improvement store that are easier than you think to install.
Related: Kitchen Organization Ideas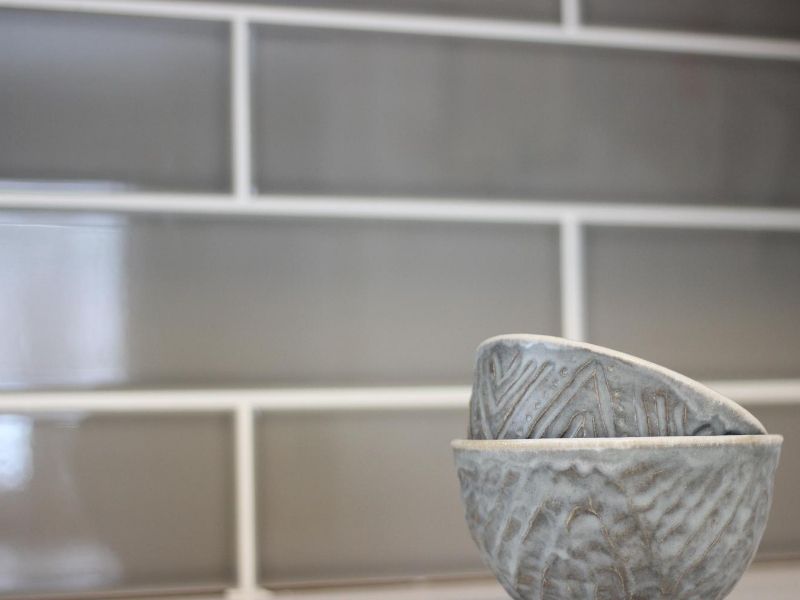 Accentuate a Focal Point
A design technique used by the pros and works every time is finding a focal point in your space. Something impactful that draws your eye to it. Every entryway and living room has one. Maybe it's a wall or fireplace.
Accentuate that element by painting it a unique color, retiling it, or using wallpaper to call it out. Just use something that works in the color palette you selected.
Accent colors complement the other colors in the room and make that focal point pop!
Related: How to Decorate Your Halloween Mantel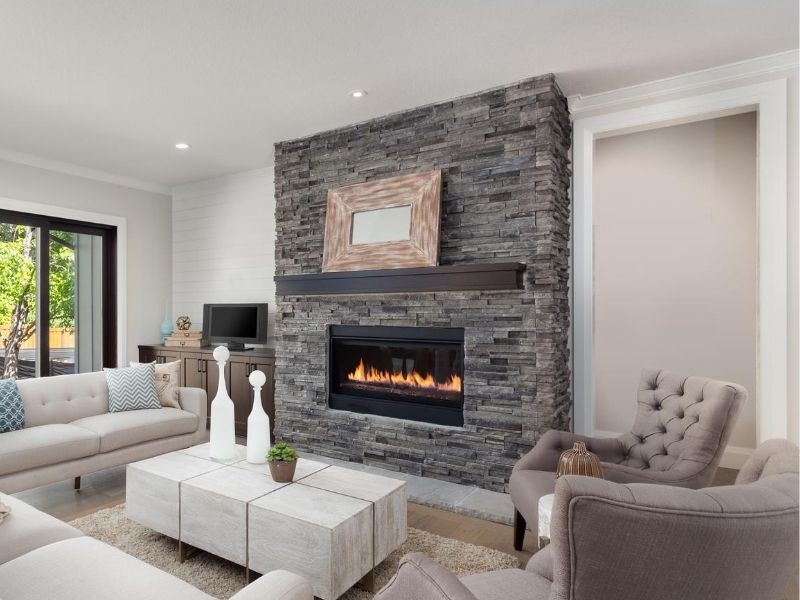 Focus on Light Fixtures
Consider replacing the light fixtures if your home feels dated, like from the '80s or '90s. This can instantly update a room or entryway for little cost.
If a room seems dark, consider upgrading to brighter LED bulbs than traditional bulbs and save money. Or, try adding accent lighting in places where more light would be beneficial - like next to the sofa or in a dim corner.
Paint
Paint is definitely your friend!
Changing the paint in a room is relatively inexpensive and can be done in minimal time. A new paint color can change the entire look of a room and even make it feel larger.
Maybe just touching up your wood trim or your ceiling with a clean coat of white paint is all your house needs.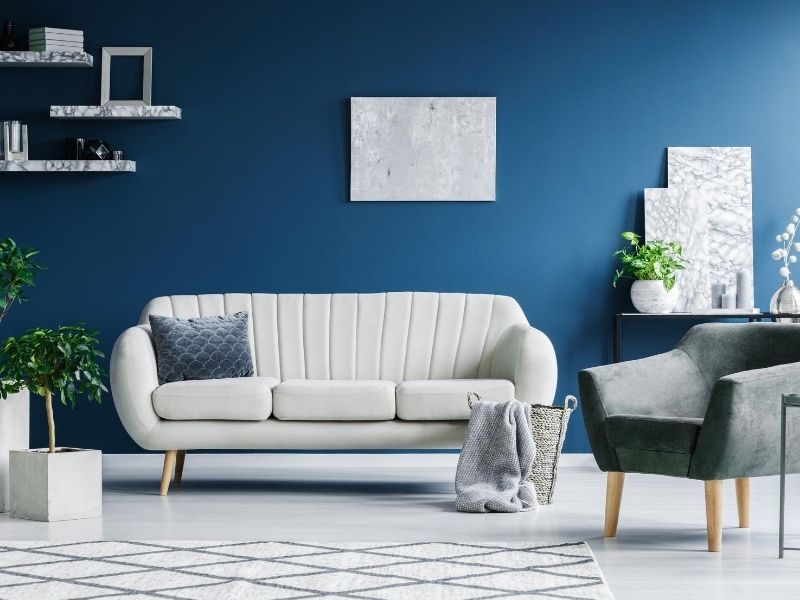 Update Cabinet Hardware
Nothing dates your kitchen and bathrooms more than old-fashioned, worn, and dirty handle pulls and knobs.
It is easy to change the hardware on your cabinetry, creating a whole new look. Depending on your design style, there are so many options and finishes that won't break the bank.
You can also change interior/exterior door hardware for an updated look.
Add Decorative Accents
It's the details that make a house a home. Decorating your home in layers adds depth, interest, and texture to your space. Think pillows, trays, rugs, and even artwork.
Since home accents aren't permanent, they are easy to change and update in the future.
It may be as simple as creating a gallery wall that means something to your family or adding a new piece of art to your hallway.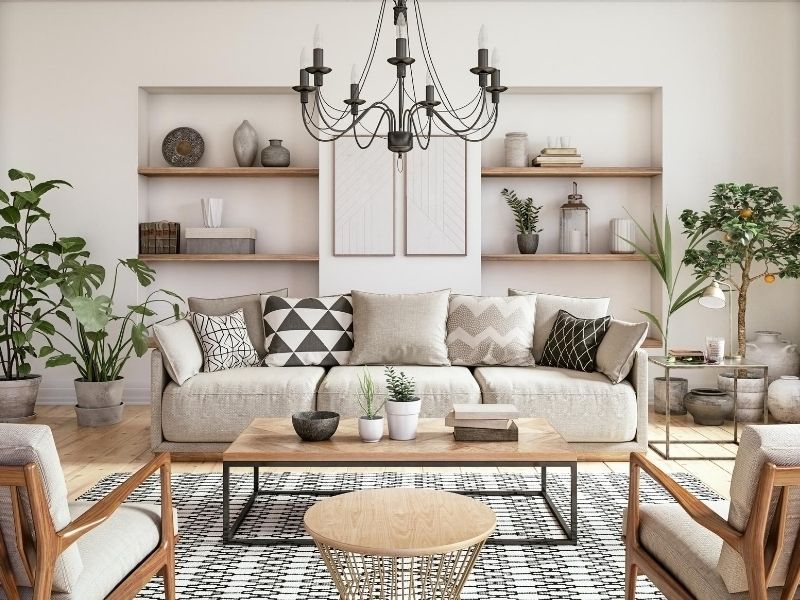 Stay In Touch
You can also FOLLOW US FACEBOOK, TWITTER, INSTAGRAM, and PINTEREST to see more delicious food, fun crafts, parenting tips, + DIYs!