Decorating for fall is so easy and fun! Grab your pumpkins and gourds, and let's get started creating Easy Fall Vignettes!
This post contains affiliate links. Disclosure policy here.

Easy Fall Vignettes
[vin-

yet

] - noun:
any
small,
pleasing
picture
or
view.
Fall is one of my favorite times of the year to put together vignettes. The colors and shapes of the season - pumpkins, acorns, burlap, corn, wood, pinecones, and leaves - all make for interesting and welcoming vignettes throughout your home.
Vignettes are easy to put together, and here are a few tips:
Choose items that fit the theme of your space

- if your room is more formal, than symmetry and items like glass and candles may be best. If your room is more casual, then asymmetry and textural items wood or pumpkins would work well.

Start with an anchor item

- this will be what you'll build the vignette around. It can be any shape or size as long as it fits the space and room.

Vary the textures of objects

- mix hard and shiny objects with natural and soft. For fall, this may mean weathered wood with an iron candlestick.

Vary the height of objects

- use small pedestals like a candle holder to elevate items. Try stacking books to create a platform for smaller objects.

Create depth

- place items in front of and behind your anchor piece. Placing objects atop a mirror, or leaning them against a picture on the wall, is an easy way to create a sense of dimension in your vignette.
Here are a few fall vignettes to give you inspiration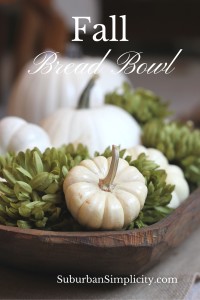 This bread bowl has natural elements like pumpkins and wood and hard and soft elements like flowers and a bread bowl.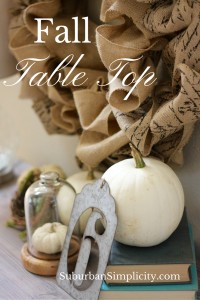 Here books elevate the pumpkins and create something for the galvanized number to lean against. Here is a link to learn how to make the burlap wreath.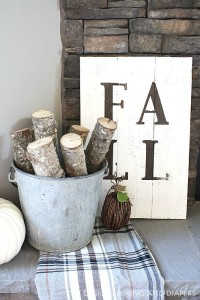 This vignette mixes hard and soft objects like the wood and galvanized bucket with the plaid throw.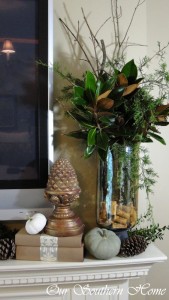 The glass and finial match the more formal look of this room perfectly.
Above all, have your vignette represent your personal style. Have it reflect the colors and decor style of your home. What are your favorite items to incorporate into your fall decorating?
You may also like:
How To Decorating a Halloween Mantel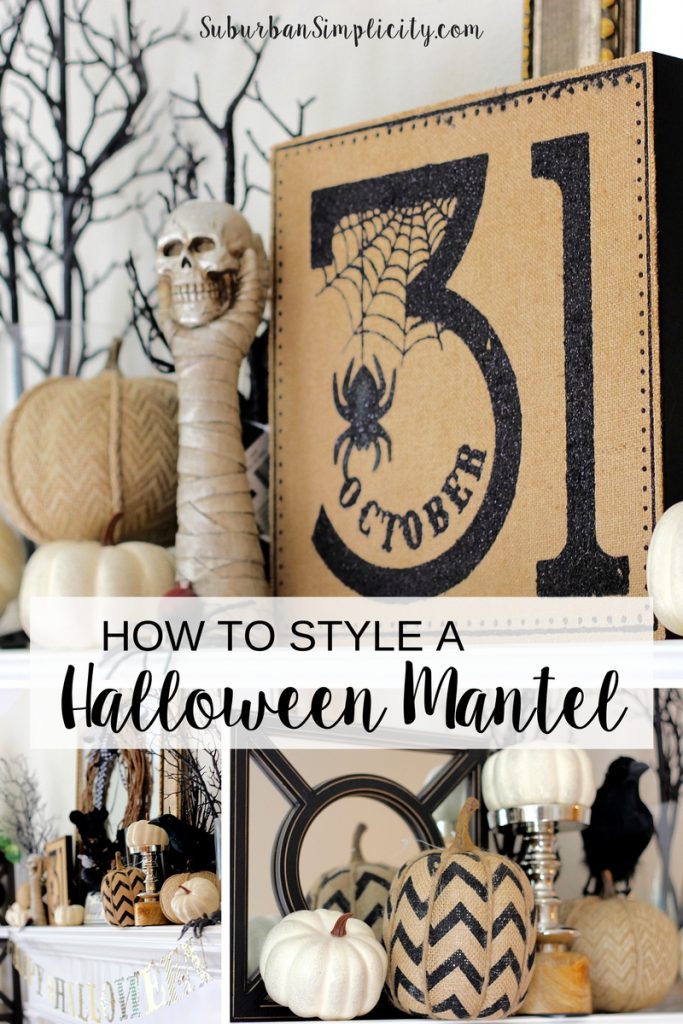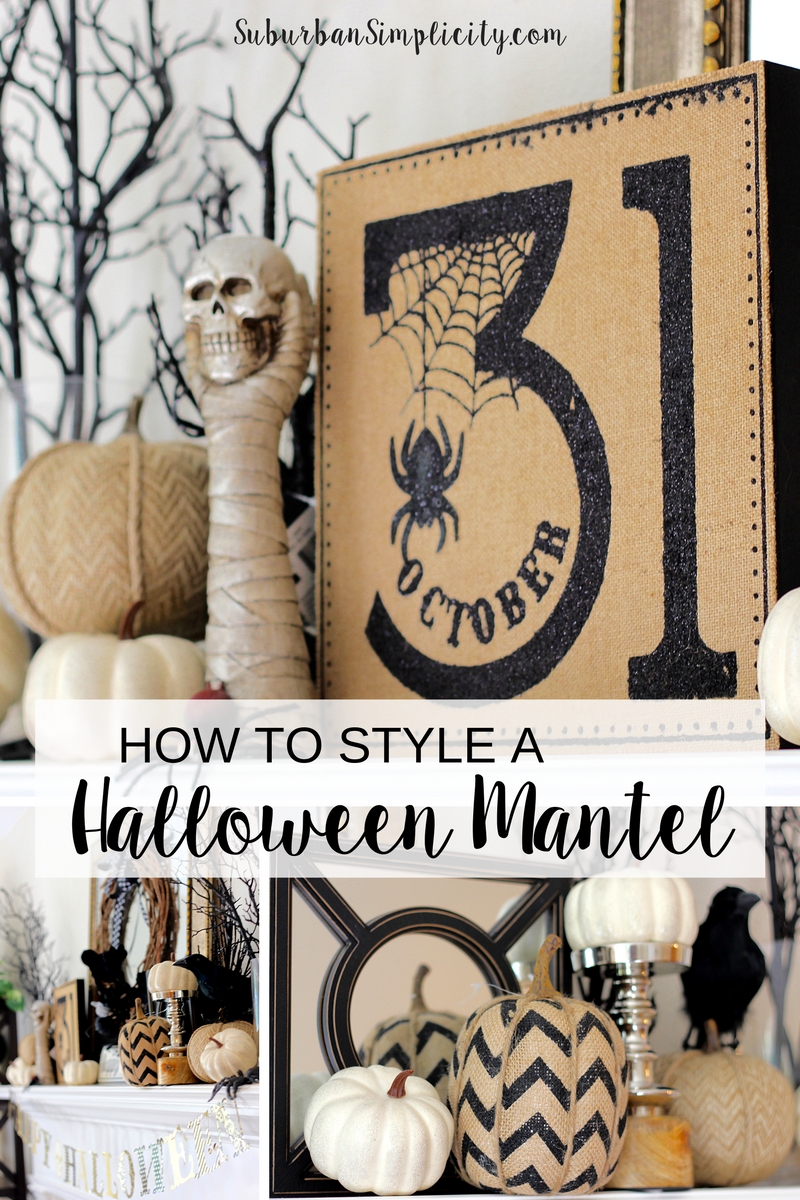 Let's connect! Join our email list for an awesome FREEBIE plus decorating tips, recipes, and more!