Looking for Fun Things for Tweens To Do In The Summer? Check out these cool boredom-busters kids can really get into! Lots of tween summer activities!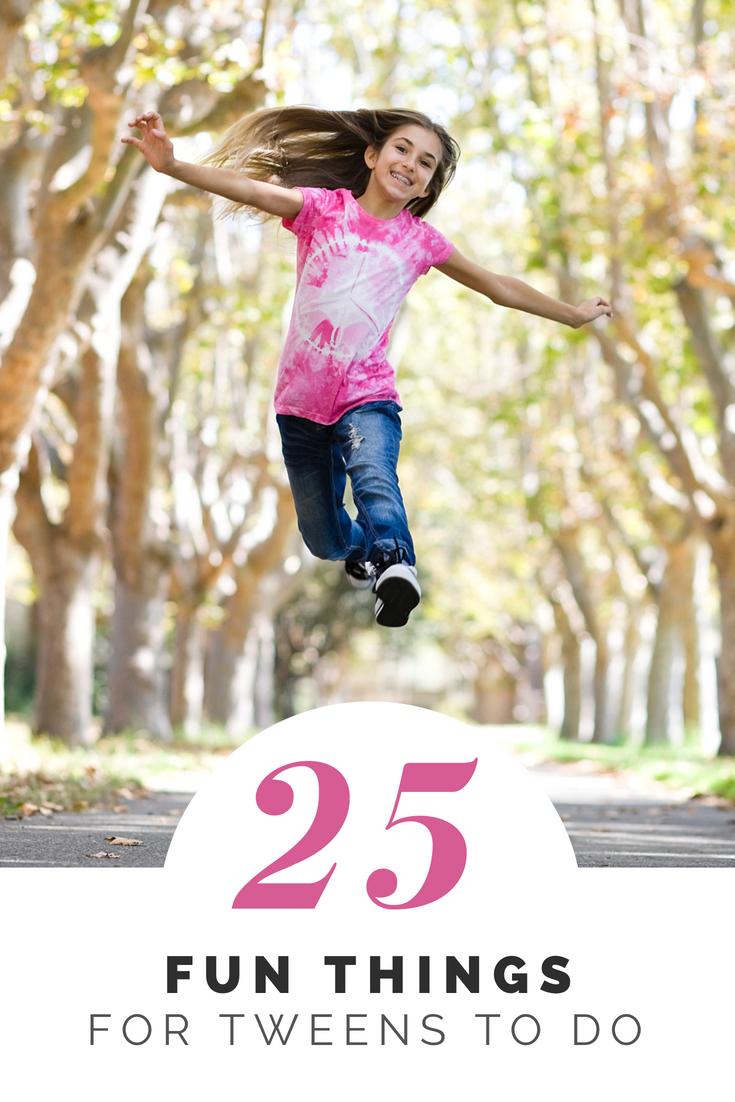 Fun Things for Tweens To Do In The Summer
I'm Bored! Ever said those words? It happens. If you're feeling this way and need a few ideas to make life a little more eventful, here are several Fun Things for Tweens To Do In The Summer that my tween came up with to share with you!
Jump to:
1.) Build a Fort
Go old school! Having fun while putting together a blanket and pillow fort with your best friend is a great way to spend your summer. This easy and creative activity allows you to have fun while not using technology to do it. And hey, you can totally try making a fort with your parents, siblings, pets, or just by yourself. No cash needs to be spent on this activity!
2.) Make Slime
Playing with a gooey, squishy mixture of glue and contact solution or borax seems simple but is actually very entertaining! Lots of tweens enjoy being inventive and creating their own unique slime recipes, and this activity is super cheap. There are tons of slime recipes to create this, for example, this DIY Slime. Making slime can keep anyone from toddlers to adults enthralled for hours.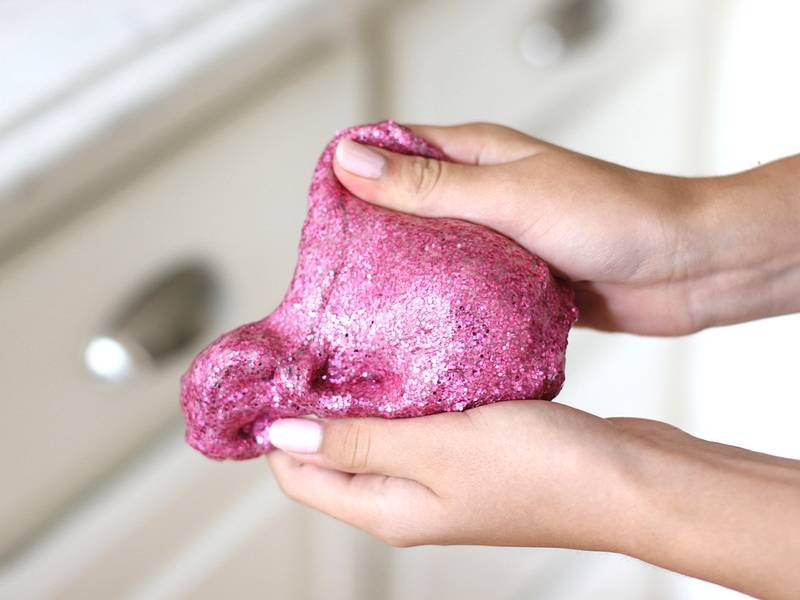 3.) Bake Summer Treats
Baking is an easy way for teens to learn how to cook, as well as give them a delightful treat. Anything from cookies to brownies will suffice. Personally, I enjoy creating homemade gooey dark chocolate brownies that melt in your mouth.
4.) Make a Fire in Your Backyard Fire Pit (parents required)
There is nothing better than sitting around a fire in your own backyard roasting s' mores. Bonding with your family while nibbling on a toasted mixture of chocolate, marshmallow, and graham cracker is the perfect way to spend a summer night.
5.) Get a New Summer Do
Whether you simply cut a few inches off or dye it completely pink, having a summer hair makeover is a great way to surprise all of your friends when you arrive back at school. Getting a different hairstyle makes you feel light and fresh, and having shorter hair allows you to cool off in the warm summer months.
6.) Try a YouTube DIY
Going on YouTube, then watching a couple of tutorials on how to improve your clothes or make cute home decor is a purposeful yet engrossing activity. There are so many tutorials and DIYs that range from makeup to Halloween costumes, and each one will teach you something new!
7.) Make Popsicles
My hands-down favorite summer treats are popsicles because they have so many options for flavors and add-ins. I absolutely love smoothies, so any sweet treat that allows me to eat frozen fruits is a necessity.
Whether you're in the mood for something rich and chocolatey, or something cold and refreshing like fruit, homemade popsicles are the way to go. No extra sugar is needed, only yummy ingredients like fruit, juice, ice cream, or yogurt.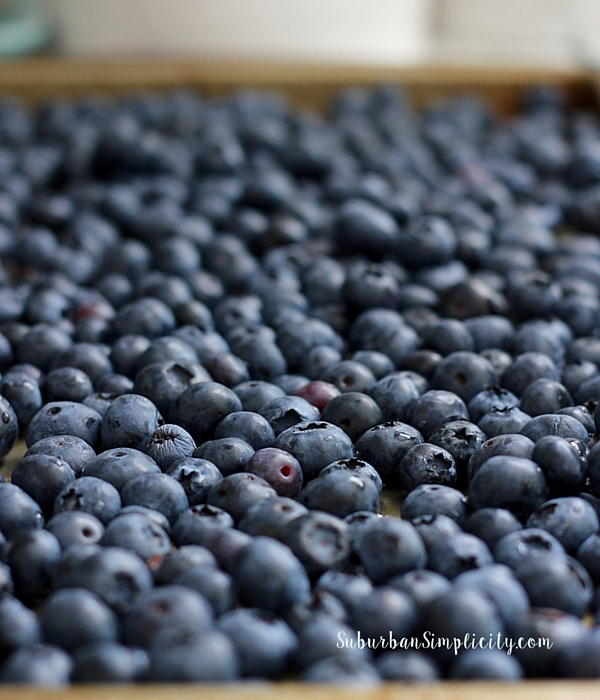 8.) Play a Neighborhood Game
Getting together with all of your neighborhood friends and having a water balloon fight or playing tag can be super fun and engaging. Everyone is included, and there are tons of games you can try, like hide-and-seek tag, capture the flag, or cops and robbers. It's super fun and a little scary to play tag games around your neighborhood after dark, too.
9.) Make an iMovie
Inviting your friends over to create your own original movie is super creative and fun. You can also do this by yourself or with a pet or family member and have a blast acting and writing the movie. Though this does use technology, you can still bond with someone else while working together to put together an entertaining film about who knows what!
10.) Try a New Hairstyle
Attempting a complicated braid or cute messy bun during the summer is a great thing to do because you get to try out new techniques, and if they don't work, it's the summer, so you have tons of time to practice!
There are lots of tutorials on how to create hairstyles, and trying them out on yourself, a friend, or a family member is very amusing.
11.) Create a Summer Playlist
Creating playlists is a great way to kill time as well as brighten your day with some music you can dance to. You can make different playlists for different events and fill your summer with a wide variety of music, from soothing country music to loud pop songs. Especially if you have any sleepovers, parties, or long plane trips planned, having some playlists on hand is essential to any bomb summer.
12.)
Teach a Pet a New Trick
If you own a pet and are looking for a fun activity for you to spend some time with your companion doing, I definitely suggest teaching them a new trick.
When teaching a new trick, always have treats on hand because positive reinforcement is very effective. Teaching a new trick to your pet is a great way to bond with your pet while still teaching them an important skill.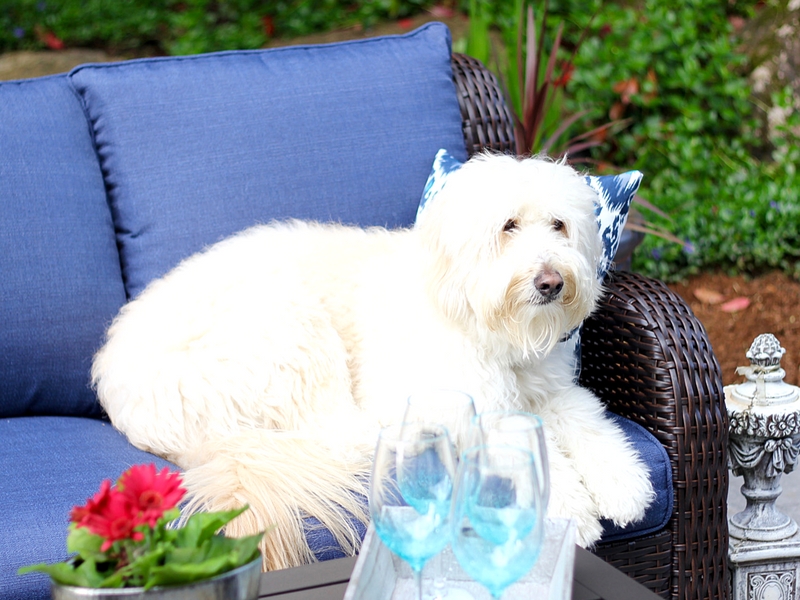 13.) Have a Photoshoot
It doesn't matter if you're posing in the photos or taking the photos to enjoy being involved in a photoshoot. You can take photos for Instagram or just to consume time. You can even take photos of a pet or landscape, which is just as impressive and fun to take photos of.
14.) Find Local Trails
Deciding to go biking or hiking on any of your local trails is a great way to get your heart rate up. These activities teach you to appreciate the wilderness around you while allowing you to burn some calories while you're at it.
Personally, hiking is one of my favorite outdoor activities because you really get a close look at the wilderness in which you are walking. But biking allows your legs to get a strong workout while still being able to enjoy your surroundings.
15.) Go Shopping/ Thrift Shopping
Shopping during the summertime is a smart idea because there are lots of sales due to holidays and such.
If you aren't looking to spend tons of money, I would suggest thrift shopping. Thrift shopping allows you to find countless unique pieces that should be worth lots of money but are soooo cheap. Both thrift shopping and mall shopping allow you to find new and cute pieces to amp up and improve your closet.
Here are a few more Things for Tweens to Do...
16.) Make a flower crown
17.) DIY Slip n Slide
18.) Make a Fancy Fruity Drink - how about this Sparkly Limeade
19.) Start a Garden
20.) Make an Ice Cream Bar
21.) Rearrange Your Bedroom
22.) Create a Fruit Salad
23.) Start a Slime Shop
24.) Have a Movie Marathon
25.) Spa Night - here are several DIY Sugar Scrub Recipes you can try!
So try some of these Fun Things for Tweens To Do and banish your boredom this Summer!!
You May Also Like:
100 Fun Activities for Teens When Bored
How to Make Money As a Teenager
How Teens Can Have a Productive Summer