Teenagers have a lot of time on their hands in the summertime. Don't let them get bored. Help your teen have a productive summer with these creative ideas they'll thank you for!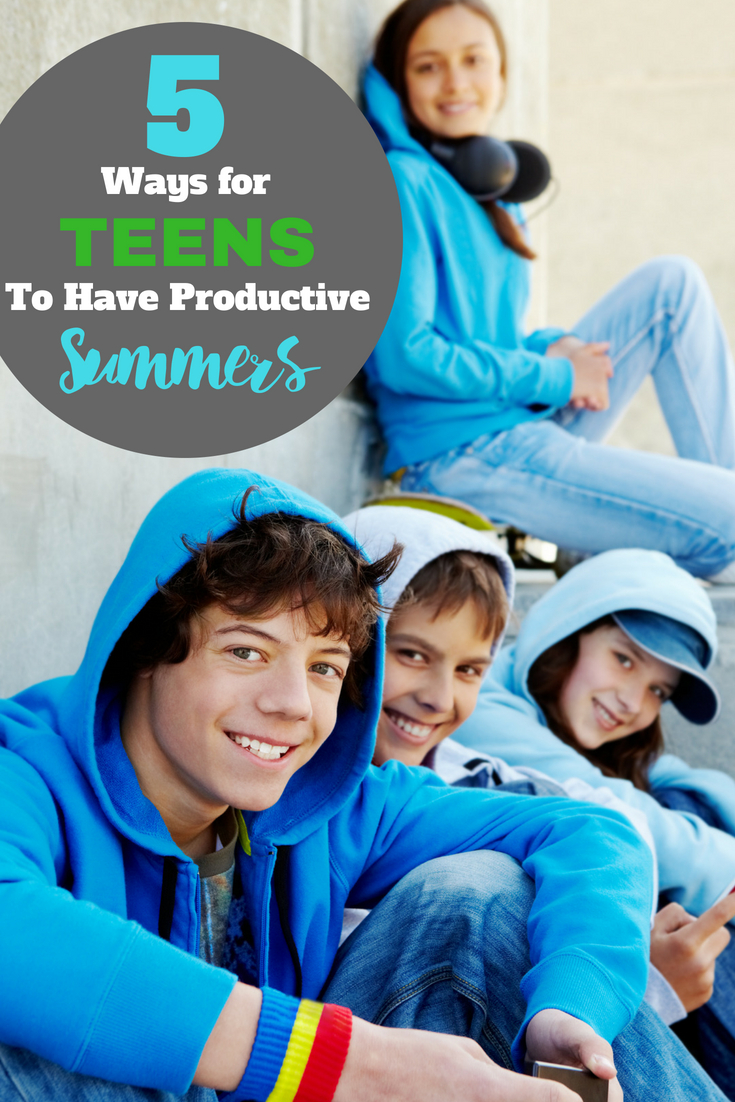 5 Ways to Help Your Teen Have a Productive Summer
Summertime is always a fun and more relaxing time of year. It's the season most of us take some time off work and head out to enjoy life outdoors. Teens are usually on summer break, and they need to have something occupying their minds and thoughts. Otherwise, they'll l just get bored or spend too much time on social media or playing video games. Has anyone heard of Fortnite?? So, let's see how to help your teen have a productive summer!
If you're interested, here are 100 Fun Activities for Teens they'd enjoy this summer, as well as How To Make Money as a TeenagerHow To Make Money as a Teenager.
1.) Get Your Teen into a Summer Internship Program
A summer internship program at a local company can be important in helping your teen gain valuable real-life experience working in an actual company. All the better if the internship is paid, giving them the chance to experience what it would be like to work and manage their money. It also engages them in an interactive way. Plus, they can sample how they feel about that particular job field or at least set themselves apart on their college application.
This might spark some interest in a career....who knows!
To help find these opportunities, check with your school counseling office. Most counseling offices have a bulletin board of job postings and internship opportunities for high school students.
2.) Help Them Start a Business
You can start a small seasonal business for the teens and keep them engaged throughout the summer. For instance, starting a business where they mow lawns or sell something locally. A high school girl contacted me recently and told me she's going to sell one of my sugar scrubs to earn extra money. Fun! This offers them a real-life experience in the setting, management, and running of an actual business. This will certainly keep them preoccupied throughout the summer months.
This is a great resource to help teens start a low-cost business.
3.) Enroll Your Teen in a Community Volunteer Program
Let them give back to the community by enrolling in a volunteer program. Find out what programs are open locally before the summer period comes along and book them in. Usually, such slots fill up pretty fast, so get on this one. They offer a great opportunity for these teens to interact and engage with others while doing something good for their community.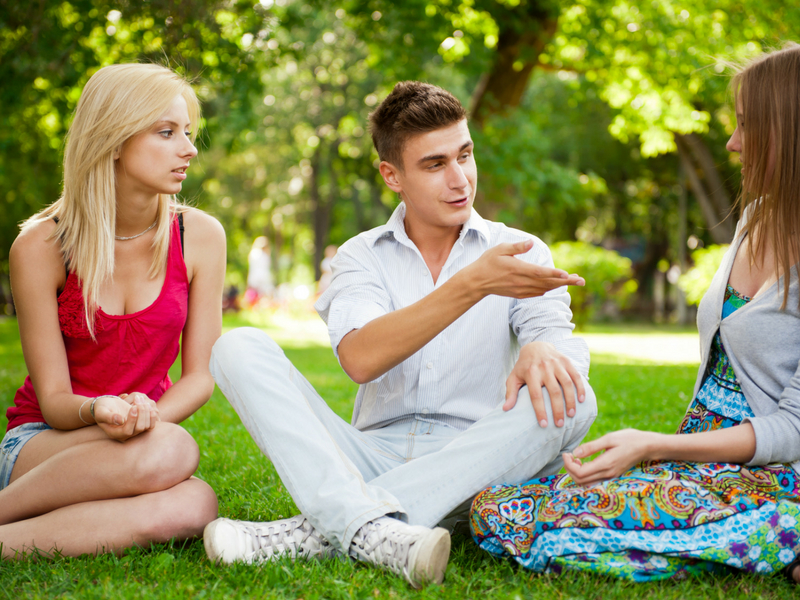 4.) Help them get a job
Help your teen get a job within the local community. Involve them in the decision and learn about what they would like to do during this period. It would be a great chance for them to make some money. They can work in a retail store or wait tables in a restaurant. If they have great skills, such as swimming, you can encourage them to look for a role as a lifeguard by the beach or the public swimming pool.
They can also babysit for other families or pet sit to make extra money. Teenagers can also mow lawns for their neighbors or wash cars to make some money during this period. Just let them go with what they like. It would be counter-productive for them if you imposed a job onto them.
5.) Let Your Teen Learn a New Language or Take a Class
The National Summer Learning Association (NSLA) reports that kids lose significant ground academically when they're not engaged in summertime educational activities. So why not ask your teens which foreign language they'd love to learn? Search around your community for a tutor or classes offering their language of choice and enroll them. This will be an exciting and time-consuming venture for them. If you don't find anything in your local community, try online.
Just to keep their mind active, think about classes like CPR, computer science, cooking, or whatever interests them.

More Ideas to Help Teens Have a Productive Summer
Two more productive teenage activities this summer are reading or something more adventurous, like giving your teen a wilderness education at the National Outdoor Leadership School (NOLS) or Outward Bound, which teaches kids leadership and other skills, including backpacking and wilderness safety.
Let me know which of these ideas to help your teen have a productive summer work for you!
Other Teen Related Posts:
100 Fun Activities for Bored Teens
Cool DIY Crafts for Teens Girls
How To Make Money as a Teenager
Gift Ideas for Teens and TweensSaveSave