Are you looking for Valentine's Day Home Decorating Ideas? Sweeten up your house this Valentine's Day with these lovely decor ideas for your mantel and throughout your home!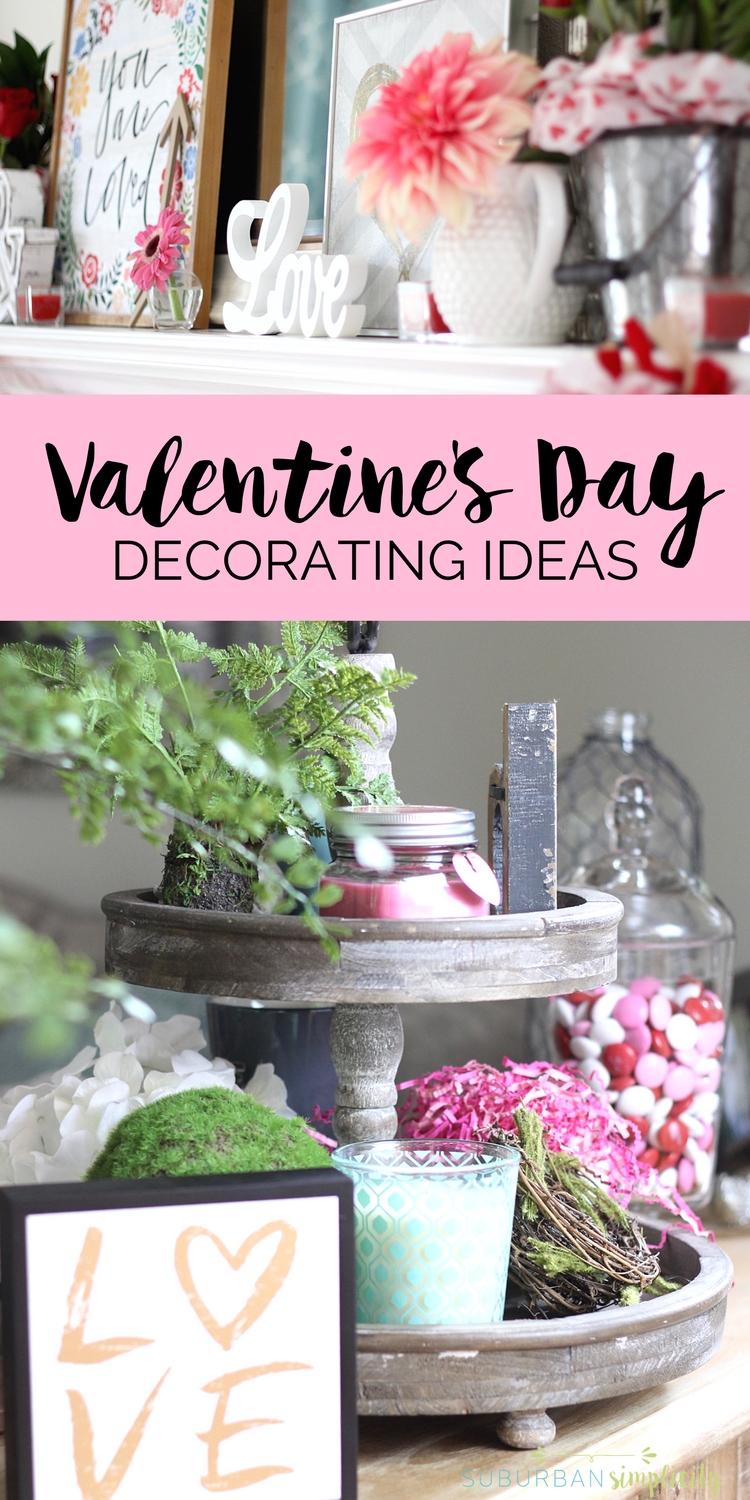 Valentine's Day Home Decorating Ideas
The Christmas decorations are snuggly packed away. It's time for red, pink, and white decor, along with hearts and arrows, to make their appearance.
So, if you're looking for some Valentine's Day Home Decorating Ideas, you've come to the right place!
While we love Valentine's Day for its sweet sentiment, we prefer to keep my decorations simple with pops of color around the house, which brightens up gray winter days!
Come along as I show you how to create a festive home for Valentine's Day without going overboard with cutesy decorations.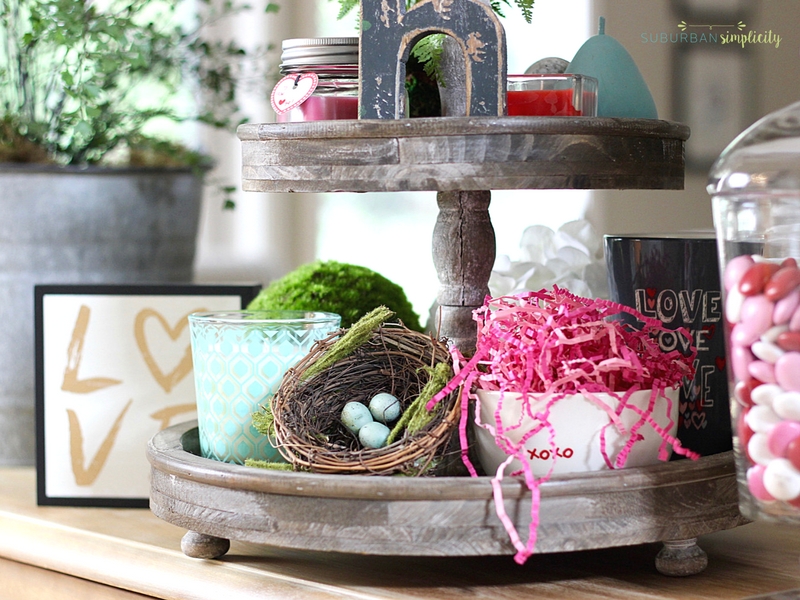 Since it's a focal point in our home, starting with our mantel is fun. Switching it out for the season or current holiday brings a festive feel to the room.
Valentine's Day Mantel Ideas
We find it easiest to start with a blank canvas when decorating a mantel.
Here, that's just the bare mantel with a rectangular mirror as the focal point. We take everything off the mantel besides that one piece. You can use whatever you have as a focal point – a shutter, a picture, or a mirror – as long as it has enough presence to be the focal point.
Just know whatever works in your space and goes with your theme is perfect!
From this point, you can go in any direction depending on what you like and what you can add from around your home. The "You Are Loved" handwritten font sign on my mantel adds a pop of whimsy and color.
The sign is so cute; You could totally use it year-round.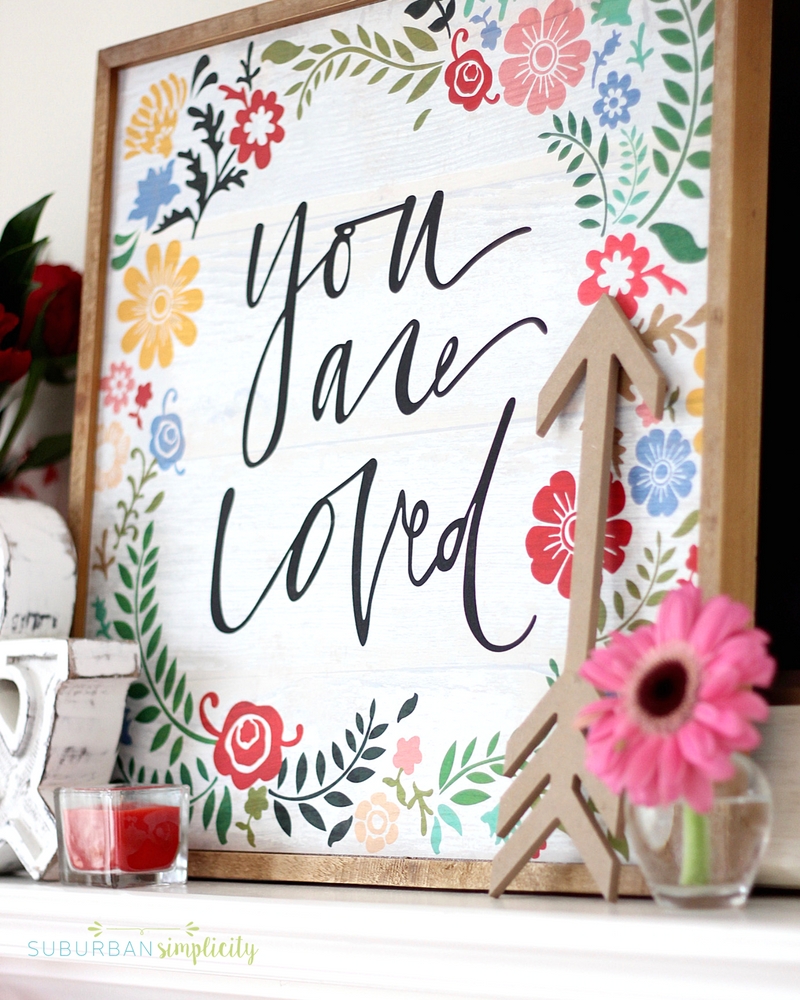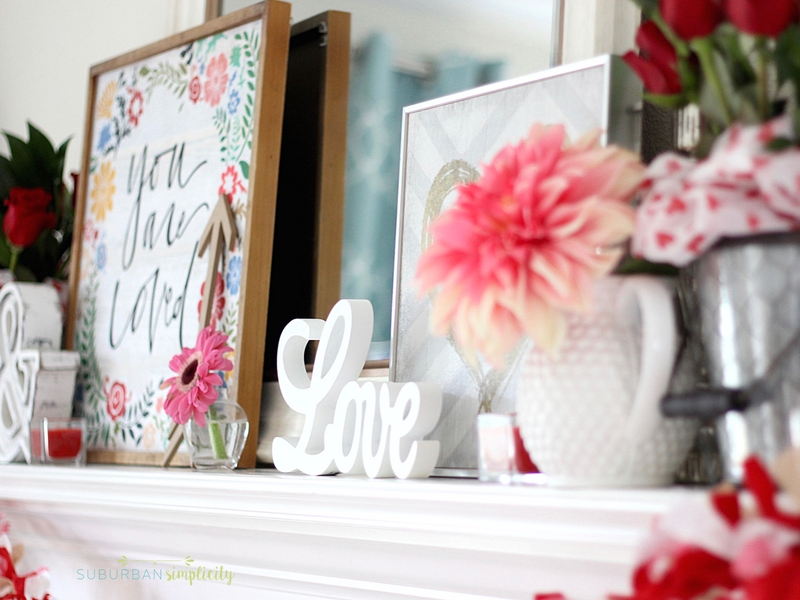 It's important to add items with varying heights, textures and shapes to your mantel to make it all come together.
Pro Tip: If possible, create a triangle using your focal point as the tip at the top of the triangle and decorate out from there.
Flowers, an ampersand, candles, and some farmhouse buckets filled with red roses complete the sweet look.
Around the House
Unlike Christmas, which takes over just about every room in our house, Valentine's Day decor is better if you lightly sprinkle it throughout the house.
A tiered tray is a perfect way to incorporate Valentine's Day in the family room. The kids have a hard time keeping their hands out of the candy jar, though!
The kitchen is another place where Valentine's Day decor is a perfect fit.
We can't wait to serve some Valentine's Day treats in these adorable bowls! (they kind of work as decorations, too because they're so stinkin' cute) 🙂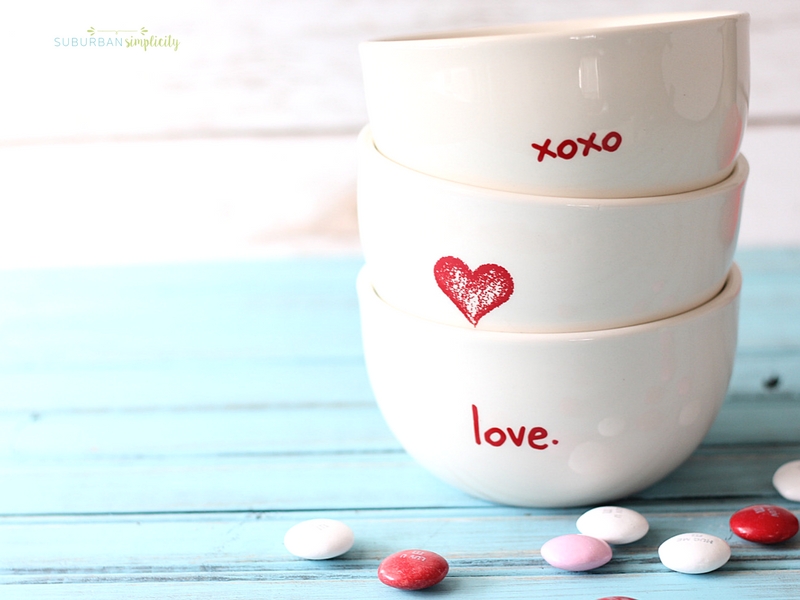 Pillows!
We may have a slight addiction to pretty accent pillows, so this "LOVE" pillow was screaming "pick me up" in the home decor section.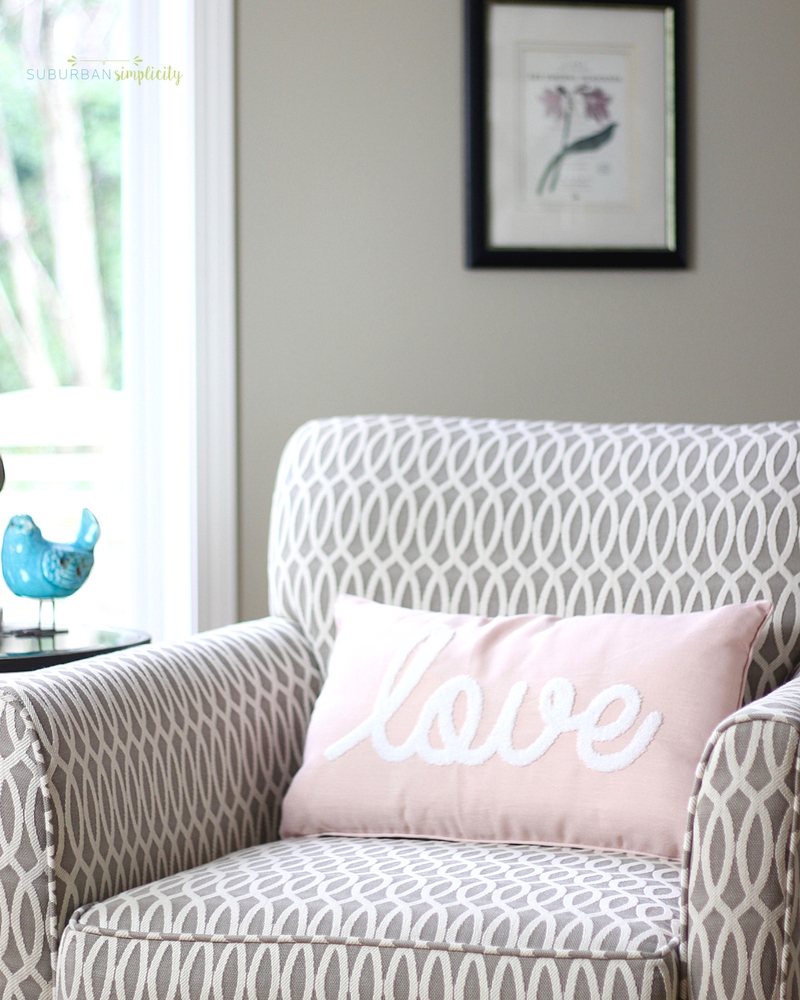 A ladder was the perfect place to hang our "XOXO" tea towel. It brings a little pop of red to the other side of the family room and ties everything together.
This L-O-V-E tabletop sign could go anywhere in your home. It's great that it's neutral but still says Valentine's Day.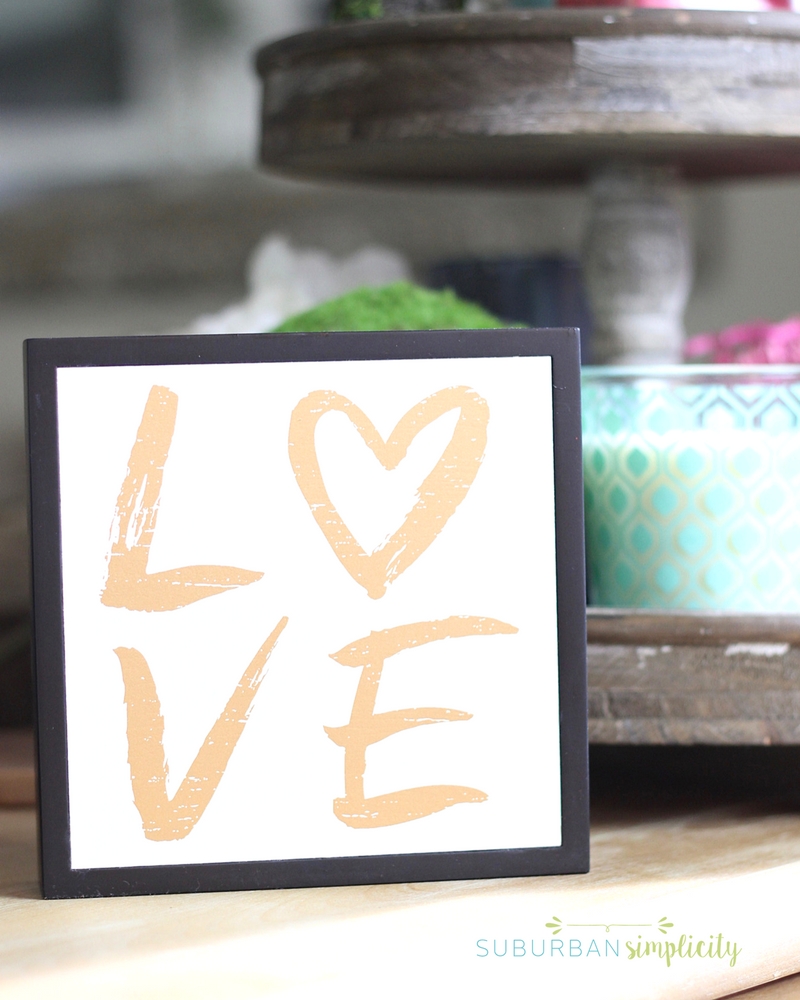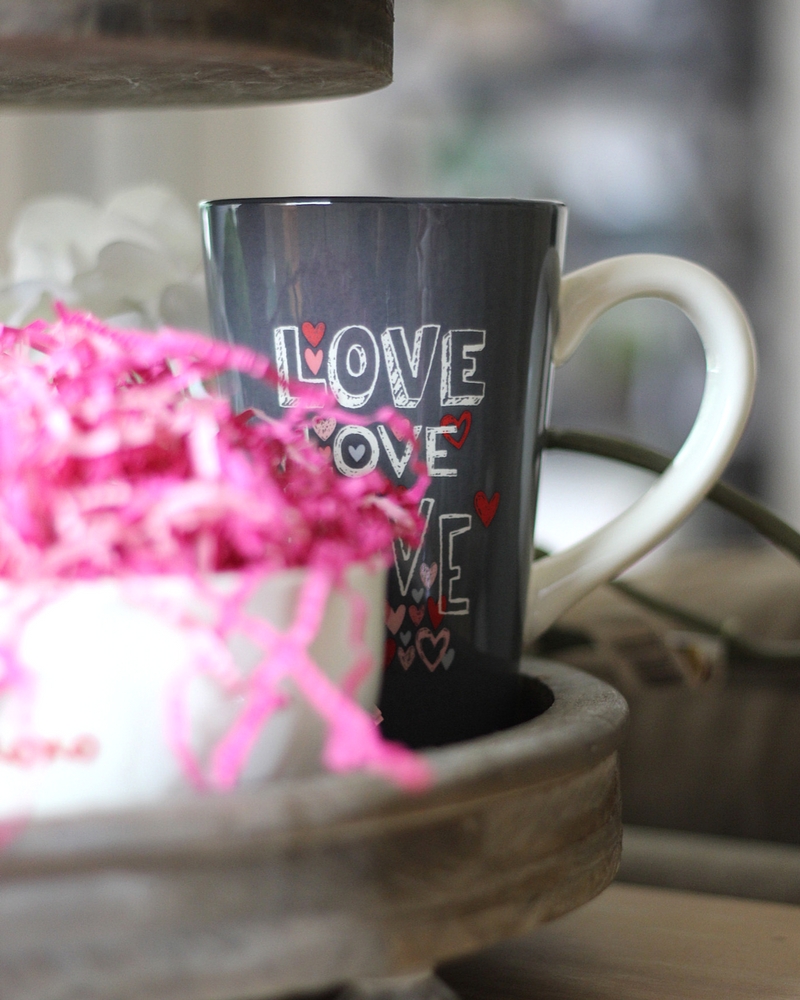 Valentine's Day Decoration Ideas
There are a few items that make Valentine's Day decor super sweet:
Hearts
Arrows
Flowers (faux or real)
Lettered signs (LOVE or XOXO)
Candles
Candlesticks
Jars and bowls with candy
Kitchen items - dish or tea towels, mugs, cups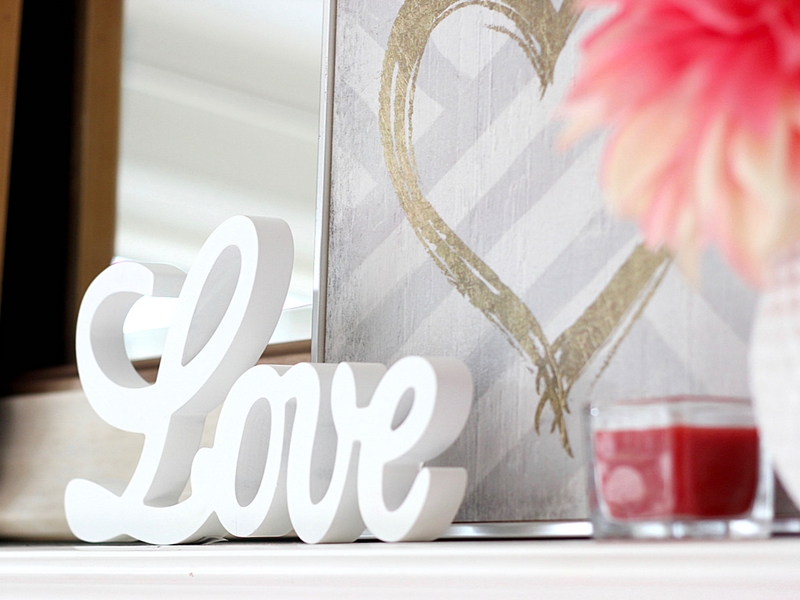 Valentine's Day Home Decorating Ideas Around the House
Pops of red and pink and Valentine's Day decor go a long way. Try decorating a few areas in your home to create a pretty house inspired by love!
Mantel
Entryway
Side table
Table Centerpiece
Kitchen
You May Also Like:
Cute Valentine's Day Treat Ideas