Learn how to sterilize jars to preserve jam and canned goods properly. This easy method works every time!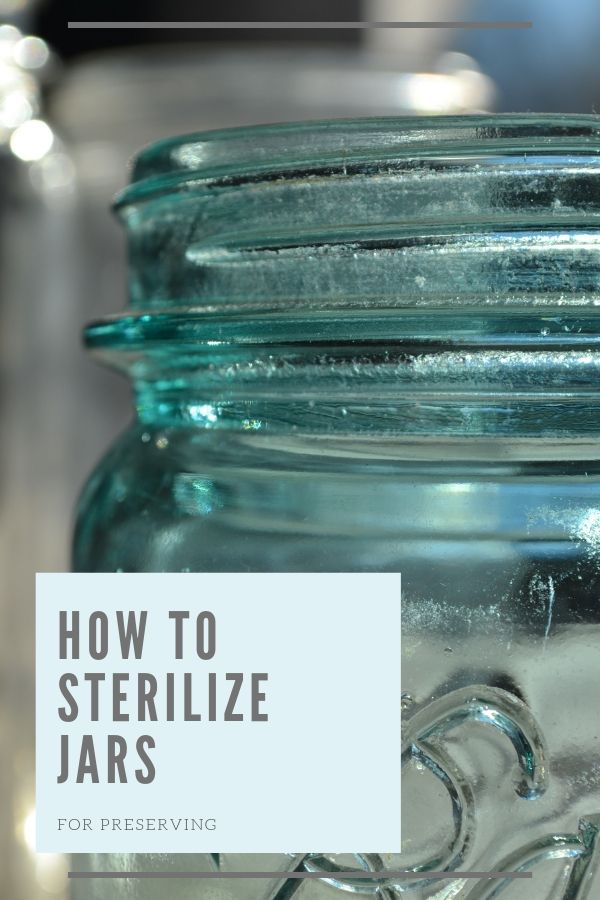 Jump to:
What You Need
You will need a few things to complete the sterilization process.
Glass canning jars
Boiling water canner or large pot
Jar lifter or kitchen tongs
How to Properly Sterilize Jars for Preserving
The process of Sterilizing Jars for Preserving in boiling water is relatively easy. It takes about 15 minutes.
Wash jars in hot soapy water and rinse in hot water. You can also do this in the dishwasher. Put jars in a deep, large pot and cover them with hot water.
Cover the pot, bring water to a boil, and boil jars for 15 minutes from when steam emerges. Turn off the heat and let jars stand in hot water until ready to use. You can leave them for up to an hour.
Just before filling them with jam or other canned goods, take them out of the water one at a time with heat-resistant tongs and then invert jars onto a kitchen towel to dry. (You should fill jars while still hot.)
How to Sterilize Lids for Preserving
In addition to sterilizing the jar, you also need to sterilize the lids you place on the jars.
Here's how:
Place canning lids in boiling water for 5 minutes to sterilize. Keep warm until ready to use.
Use your heat-resistant tongs to remove them when ready to use.
Related: Homemade Mixed Berry Jam
Tip: Sterilizing your jars won't work if the surrounding area is not perfectly clean. Your sterilized jars can easily pick up bacteria from surrounding areas if they are contaminated. If setting your jars on dish towels to dry, which is a great way to do it, make sure they are freshly laundered.
More Uses for Sterilizing
This method works for sterilizing baby bottles, pacifiers, breast pump parts, and heat-resistant toys.