Try these fantastic Christmas Crack Recipes that will have you coming back for more. The salty, sweet combo of this holiday candy idea is addictively good and easy to make!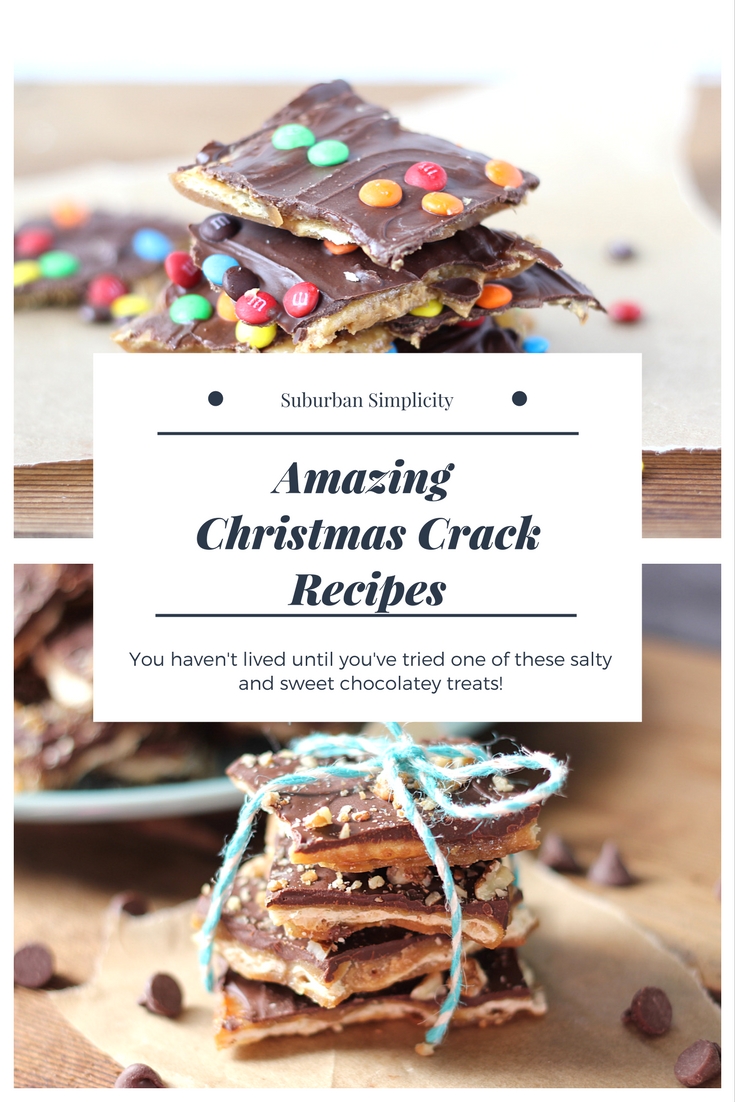 It's gonna be a holly, jolly Christmas! Especially if there are plenty of Christmas Crack Recipes hanging around the house. Also called Saltine Toffee, these crispy crackers topped with buttery caramel and melted chocolate contains serious goodness in every bite. My favorite candy!
I now know why it's called Christmas Crack; it really is addictive because the salty-sweet combo is hard to resist. Is it wrong that I break a piece off and nibble this candy throughout the holidays? Nah, I don't think so. Calories don't count this time of year!
This post contains affiliate links for your convenience, which means I may make a small commission if you make a purchase. This is at no additional cost to you. Full Disclosure Policy here.
Christmas Crack Recipes with Saltine Crackers
So you're not going to meet a more delicious candy that's so easy to make. Although I am a huge fan of traditional Almond Roca (we make this as gifts a lot), this Christmas Crack is so easy. You can make any of these varieties depending on what you're craving - chocolate, peanut butter, or white chocolate!
Christmas Crack
This Christmas Crack Recipe (Saltine Toffee) is the original and just delectable with the crunchy nut pieces on top. If you're making Christmas Crack for the first time, definitely give this one a try.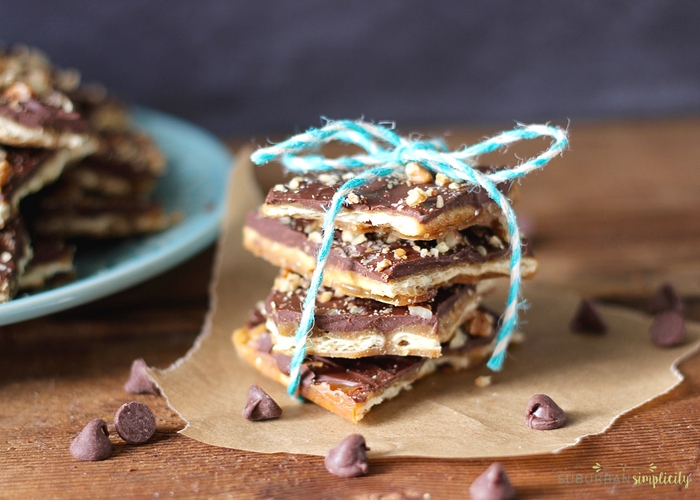 Peanut Butter Christmas Crack
For the peanut butter lovers out there, this recipe is for you. Peanut Butter Christmas Crack has one of the best dessert combinations out there - chocolate and peanut butter.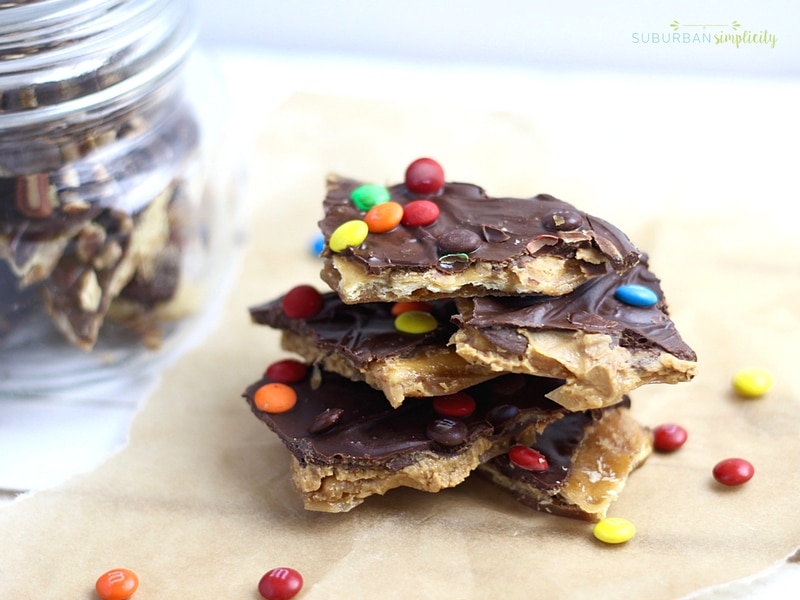 Cranberry Bliss Christmas Crack
You're definitely going to L-O-V-E this White Chocolate Christmas Crack. What could be better than Cranberry Bliss flavored candy? Not much, I say!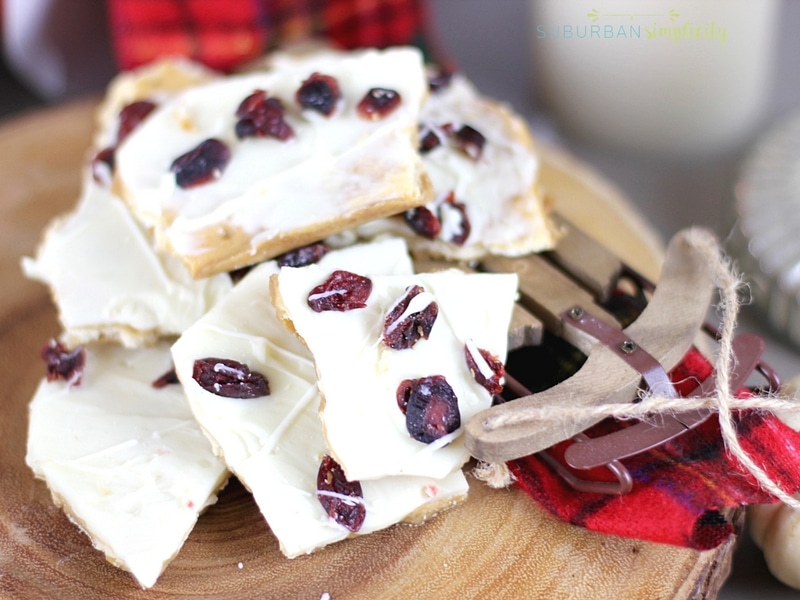 A few More Christmas Crack Recipes
Pecan Christmas Crack with Ritz Crackers | Spend with Pennies
Pretzel Christmas Crack | Follow the Ruels
Christmas Reindeer Crack | My Incredible Recipes
Christmas Crack Gift Ideas
If you're into homemade gifts, I probably don't have to tell you that Christmas Crack makes an exceptional gift this time of year.
Here are some gift ideas:
For the hardworking teachers and aids in your child's classroom.
The admin staff at school or doctor's office.
Tutors or coaches.
Office break room.
Your Boss or co-workers.
Christmas party.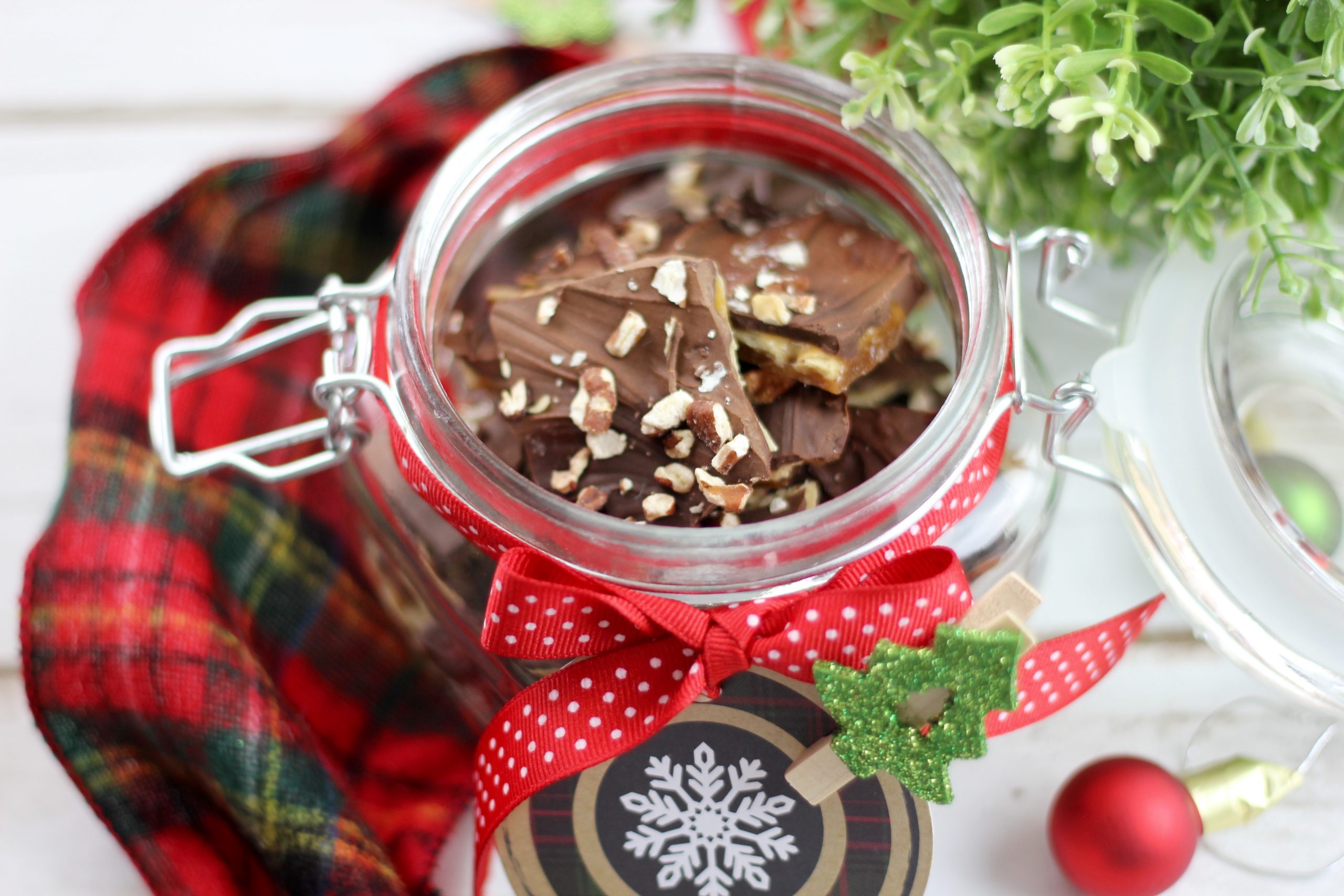 Here is some ways to package it up:
My advice is to keep the ingredients on hand so you can make these Christmas Crack Recipes all season long!
You May Also Like:
Dark Chocolate Peppermint Bark