Here are the Best Kitchen Gifts for the cooks and foodies in your life! These delicious gadgets, appliances, and decor ideas are just what you're looking for!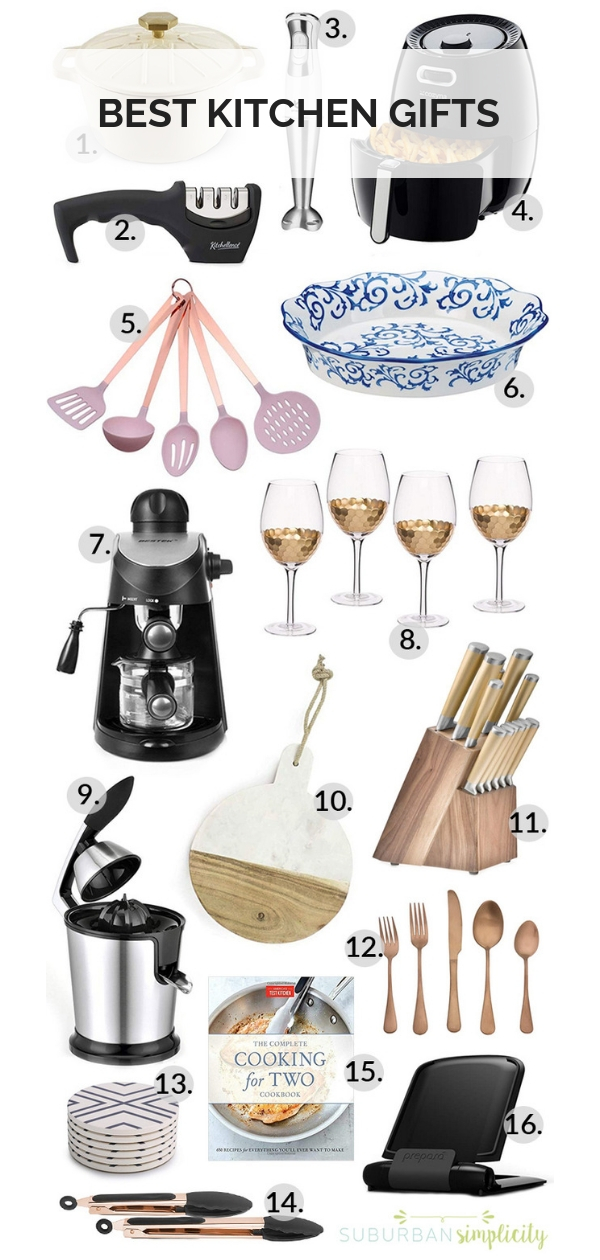 What to get the cooking enthusiast this holiday season?! Here are the Best Kitchen Gifts! Kitchen gadgets, appliances, and accessories that any cook would love to own. Several of these items are on my list this year!
Gift guides are the best place to find ideas and inspiration, so let's take a look at these delicious Kitchen Gift Ideas!
Best Kitchen Gifts
This post contains affiliate links. Disclosure policy here.
More Must-Have Christmas Gifts for Foodies
Digital Thermometer - Take the guesswork out of cooking! A must-have for cooking the perfect meat, poultry, candy, bread, and more!
Lodge Cast Iron Skillet - Lodge boasts quality that has been unmatched for over a century. Even heating, a natural, easy-release finish, versatility, and durability are the hallmarks of this incredible cookware.
Silpat Baking Mat - the only way to have cookies turn out perfectly every time! Great for sweet or savory recipes. Using Silpat products saves time, money and reduces waste in our environment.
So enjoy shopping for The Best Kitchen Gifts this year!!
You May Also Like: