A great resource for Christmas gifts and stocking stuffer ideas for teens and tweens. Teens can be hard to buy for, but this list will make your job easy!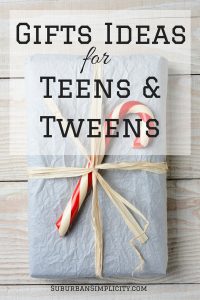 Are you at a loss for what to get your tween or teen for Christmas this year? It can be hard to find the gifts they love. I know! I have several of them. Here is a list that is sure to please.
If you're looking for awesome Gifts for Teen Boys, here are a few more. If you're looking specifically for Gifts for Teen Girls, check out these ideas.
Get out of chore FREE Card
There is no shopping involved with this one! No malls to contend with either 🙂 Make a "Get out of chore-free card." You can customize it to whatever terms or jobs for your household. T(w)eens will love this! My kids are definitely getting this one in their stocking!
This post contains affiliate links. Disclosure policy here.
Socks
It may sound strange, but your tween or teen may actually want socks for Christmas. Elite socks
are trendy for boys. They are comfortable, supportive athletic socks that come in several colors. I think my sons have enough to last them more than a month, but they'd still take more. Everyone loves these comfy Cozy Fuzzy Socks
.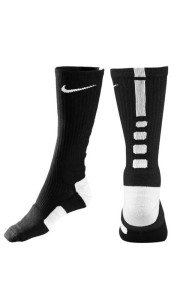 Electronics

Teen life revolves around electronics these days. Having power for their devices is always a safe bet for a gift. A Portable Charger
is compact, portable & stylish, and perfect for long flights, road trips, or whenever your t(w)een needs to charge their iPhone, iPad, or another smart device.


Keep things easy. There are a million and one chargers around our house; that's why this USB Charger Skin Wrap is a hit. Everyone can always find their charger with no problem at all!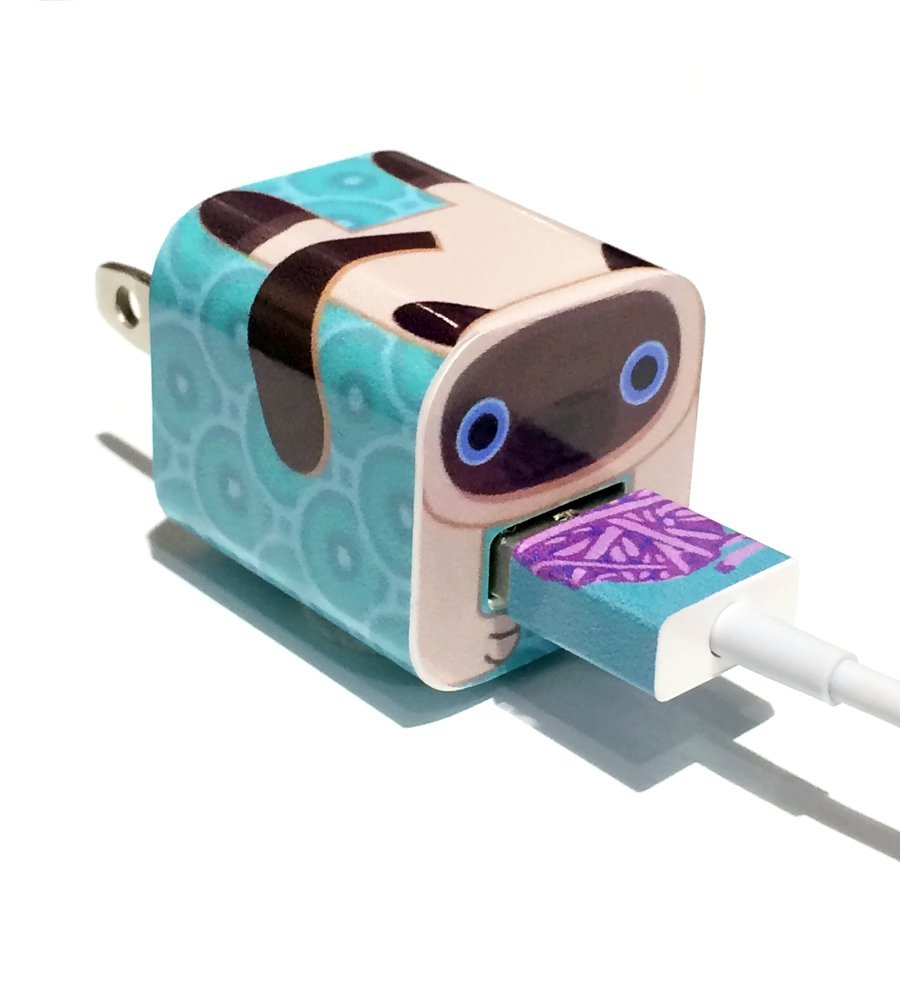 Kids love gadgets. Recently our boys invested in a drone. This would make an amazing Christmas gift for someone on your list this year. After some research, we decided not buying the top-of-the-line version was a smart and reasonable choice. This is the version they bought, and it's been a lot of fun for them to fly around and take video with – WiFi FPV Drone with 720P HD Camera, Voice Control, Wide-Angle Live Video RC Quadcopter.

Another thing Teens and Tweens like is video gaming. Therefore they need headphones and a mic! Surround Stereo Wired PC Gaming Headset Over-Ear Headphones are a good choice.

With this DIY Smart Phone Projector, teens can stream their favorite movies and videos on their phones and share them with everyone in the room. The coolest part? They can build it themselves! Fun! My kiddo would love this!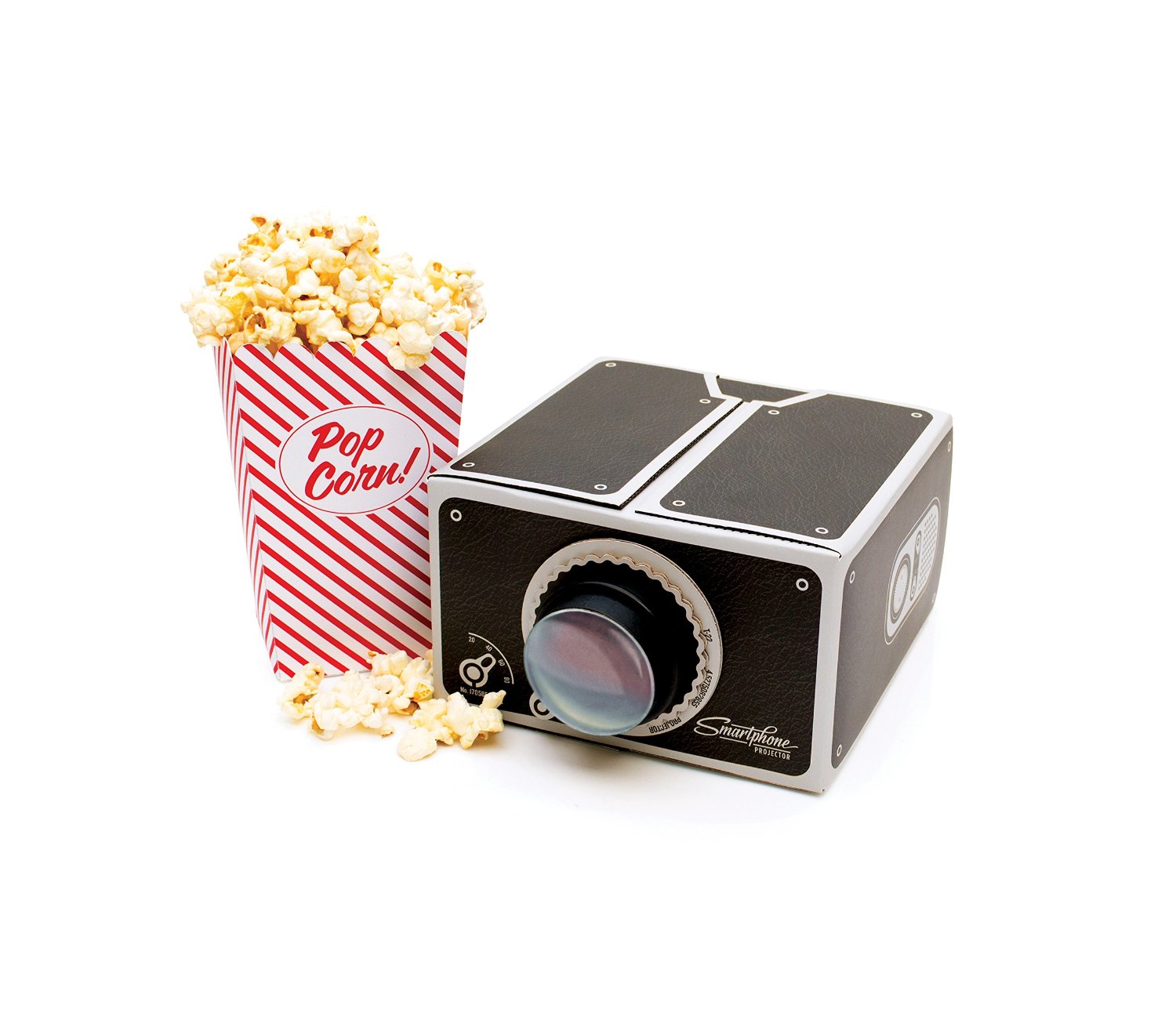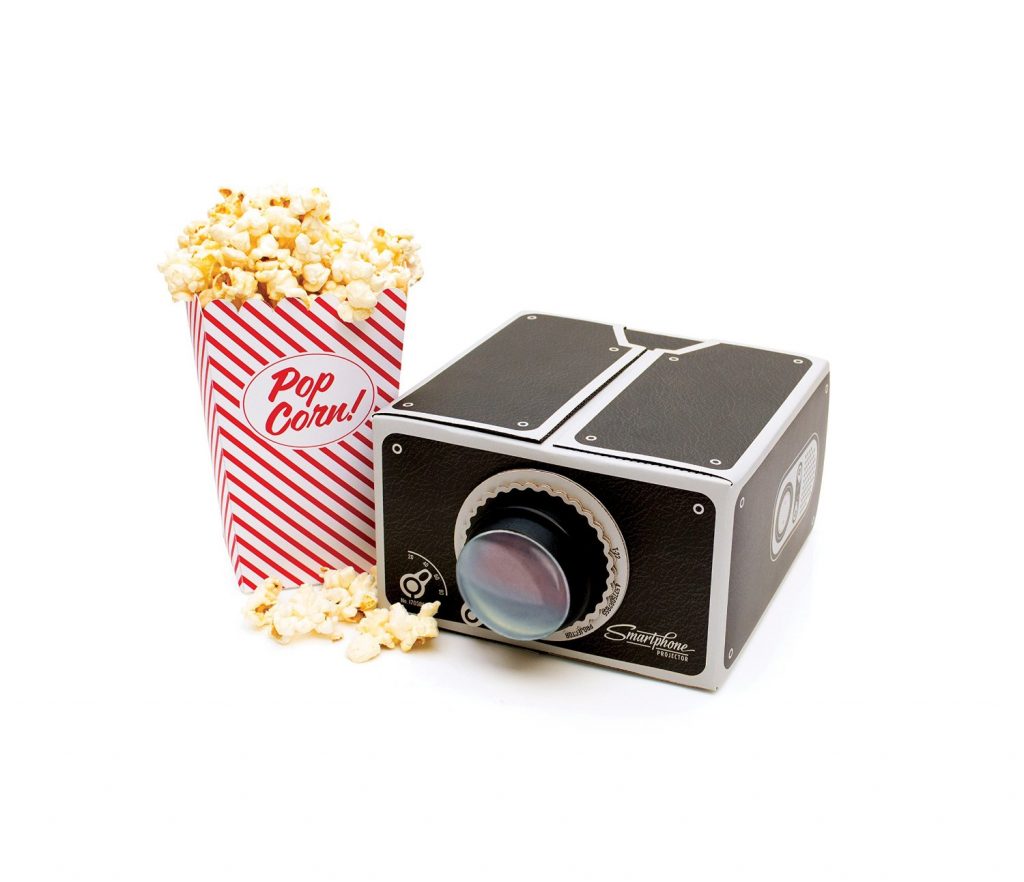 This Fujifilm Instax Mini Instant Camera is perfect for getting instant gratification! Point and shoot, and you've got your picture! Great for selfies too! Don't forget to get extra film!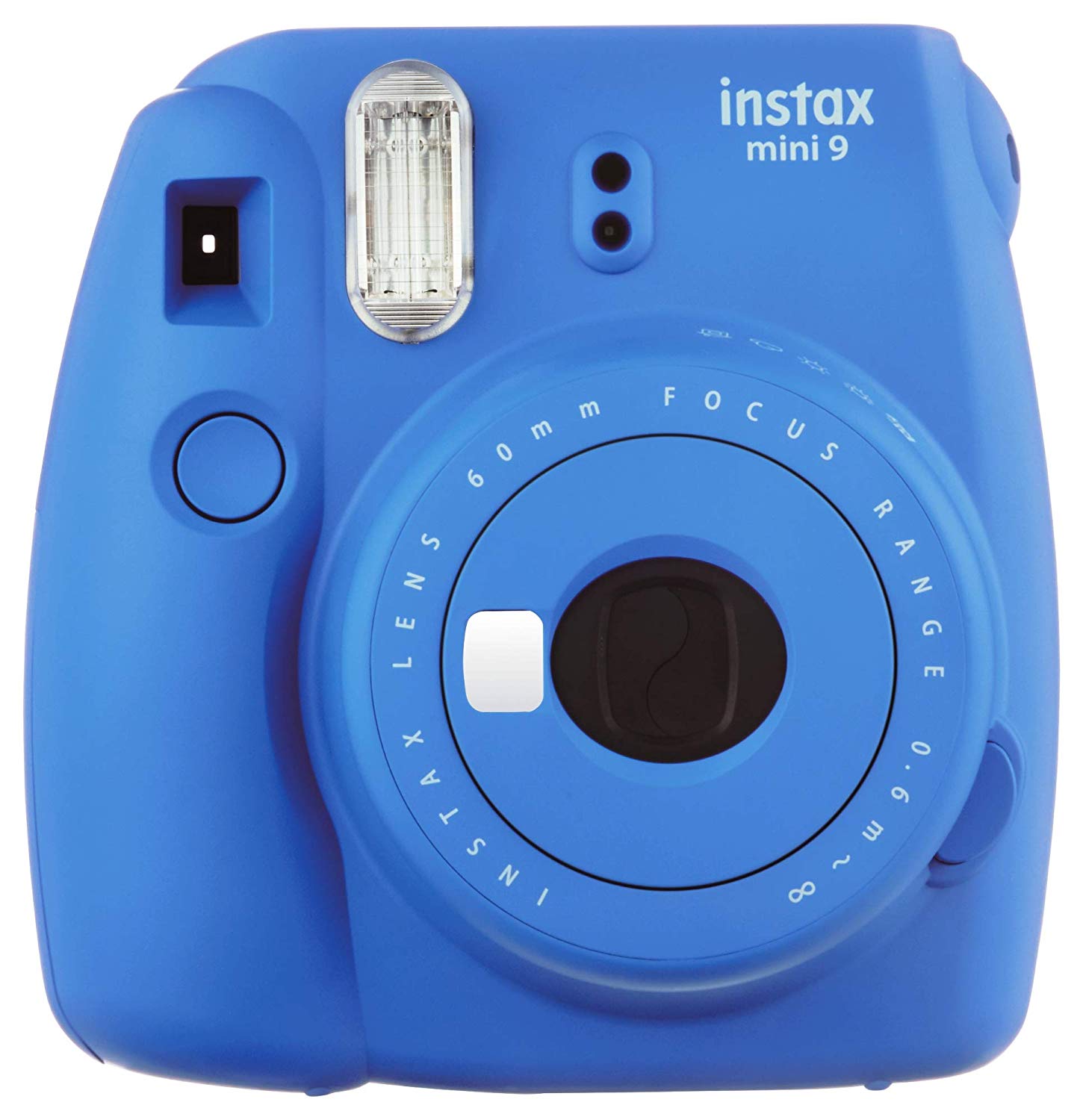 Teens are into these LED lights this year!
Games
The hot game this year for teenagers is Kids Against Maturity: Card Game for Kids and Families. Super fun and hilarious game to play on game night.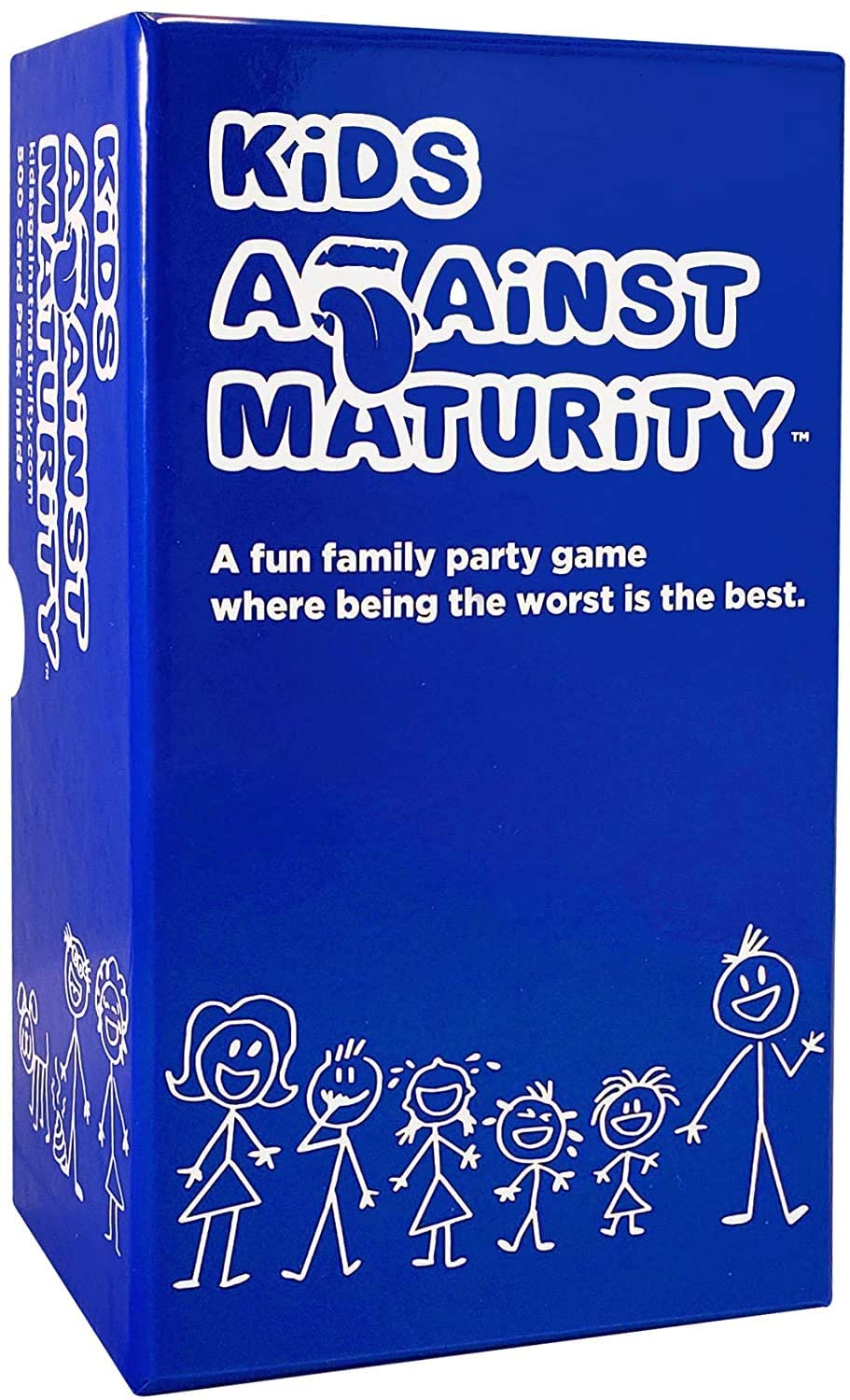 T(w)eens are fun to play games with. No, really! Get them going, and they are all in. Bounce-Off
is the ultimate head-to-head competition game. You race to recreate the pattern on the challenge card by bouncing balls into the grid. The first color to complete the pattern wins the card! Active and fun!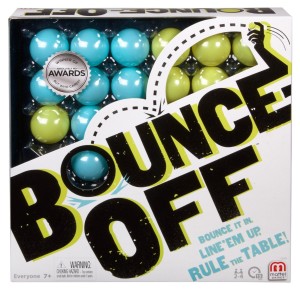 Get ready for a hilarious and unpredictable game night. Quelf
is a board game that gives Random a new name. Winner of over 6 awards, including Board Game Of The Year, Quelf
will make you laugh until you cry! We played it the other night and had a blast! Even our son, who's tough to please, had a good time and cracked a smile.
There are no right or wrong answers, just read each card aloud and follow the instructions!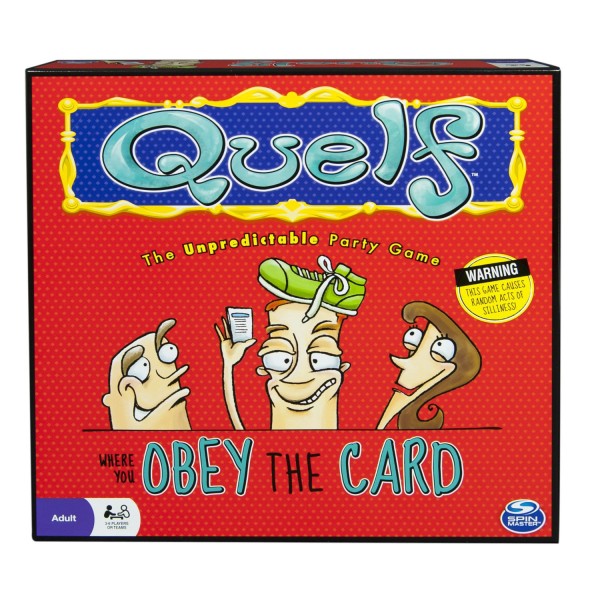 We thought this one might be over the heads of our 10-year-olds, but no, they are awesome at it and had fun too! Taboo challenges you to guess words and phrases. You lose a point if you use any of the Taboo words. It's that simple. When the describer uses any Taboo words, someone uses the squeaker to squeak at them…our kids loved that part!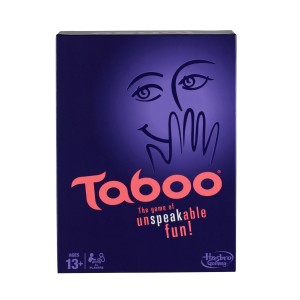 A new game that is fun to play is What Do You Meme? Family Edition. The hilarious game you know and love, now with all the R-rated content removed for family-friendly fun.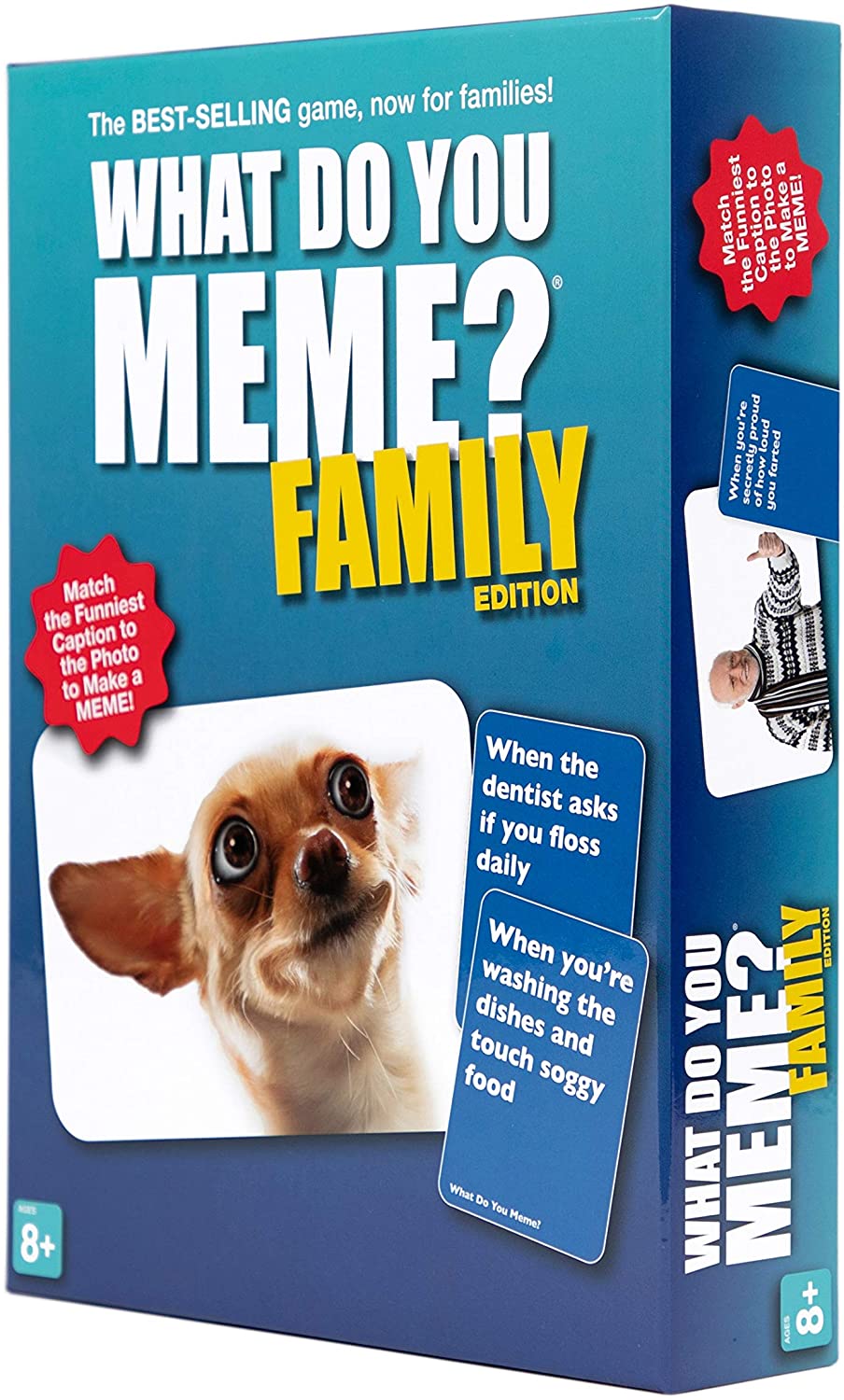 And Finally, Some Great Stocking Stuffers for Teens and Tweens:
Gum. It's simple, but teens and tweens really enjoy it.
Post-it Notes. Teens use these all the time for reminders!
Gift Cards. Amazon, GameStop, or Sephora are good bets.
Duct Tape. Teens and tweens can do amazingly creative things with this stuff!
Movie Tickets. They love movies with friends.
Earbuds. Listening to music or podcasts is a favorite pastime for this age group.
Booklight. They need a light for that late-night reading.
Highlighters. Pens and markers are always appreciated!
Command Hooks. Give them something to use for hanging their stuff.
Happy shopping!
You may also like:
Gift Ideas for the Pokemon Lover
SaveSave