Enjoy these Simple Patriotic Recipes at your next party, BBQ, cookout, or potluck. Nothing's more patriotic and festive than red, white, and blue! Celebrate with these easy recipes!
Make sure to try our Red, White, and Blue Fudge!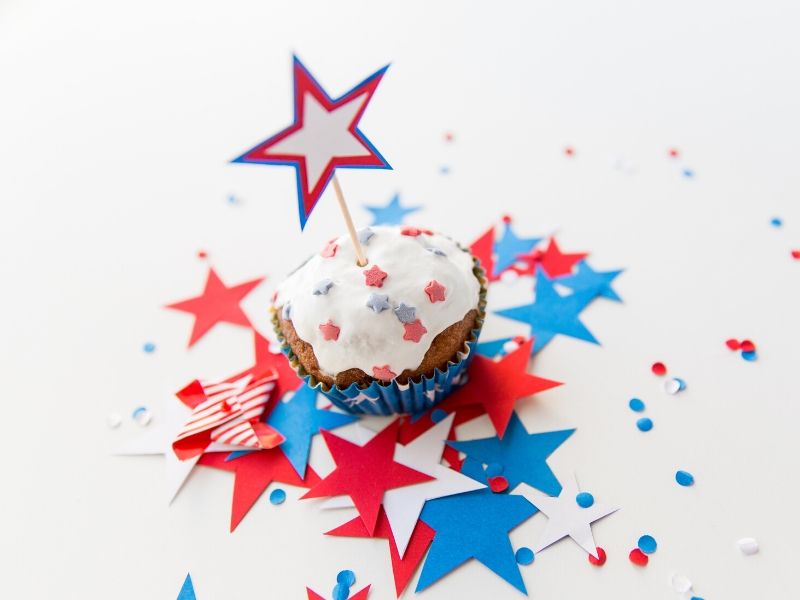 Patriotic Recipes
Hoist up the flags, folks! Life is much sweeter and festive when there's a theme to the party! There's Memorial Day, the 4th of July, and then Labor Day this time of year, so how about a little Red, White & Blue?
Yes, Patriotic themed recipes make your summer BBQ or get-together a little more special.
In case you need it, here are the Best Tips for Throwing a Memorial Day or 4th of July Party so you can enjoy it and not be stressed about the decorations and food!
Red, White, and Blue Recipes
Here are 20 simple recipes that will inspire your patriotic holiday food spread!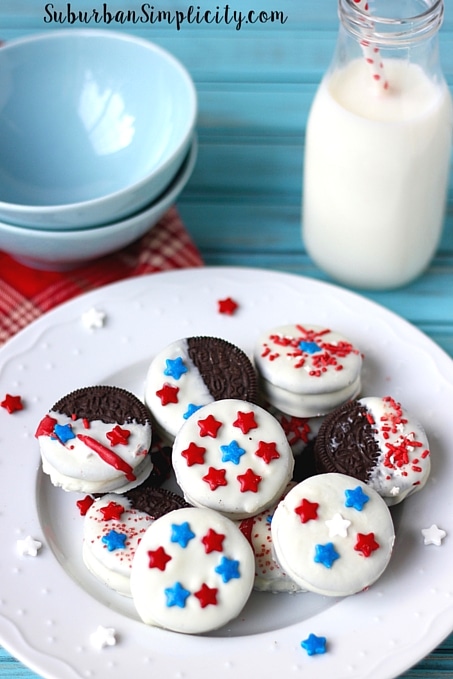 Everyone LOVES Oreos! Are you looking for an easy red, white and blue treat for your Memorial Day or 4th of July BBQ, picnic, or potluck? Then you have to try these chocolate-dipped Patriotic Oreos from Suburban Simplicity!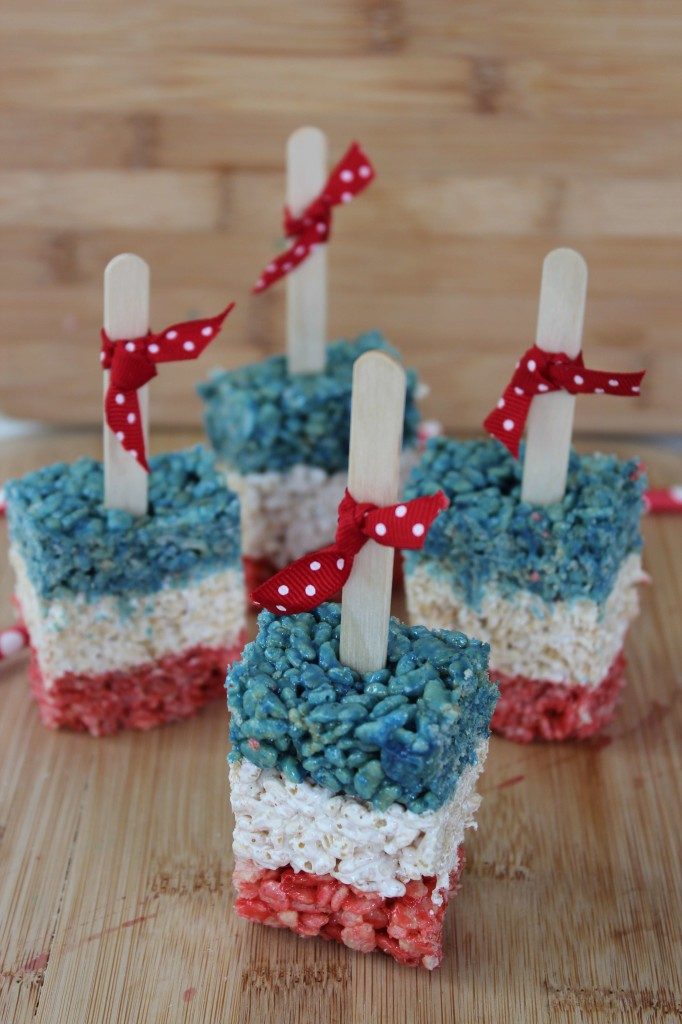 Here are no-fuss delicious treats kids and grownups like from Baking Beauty- Patriotic Rice Krispie Treat Pops. The perfect grab-and-go treat for when the kids are running around.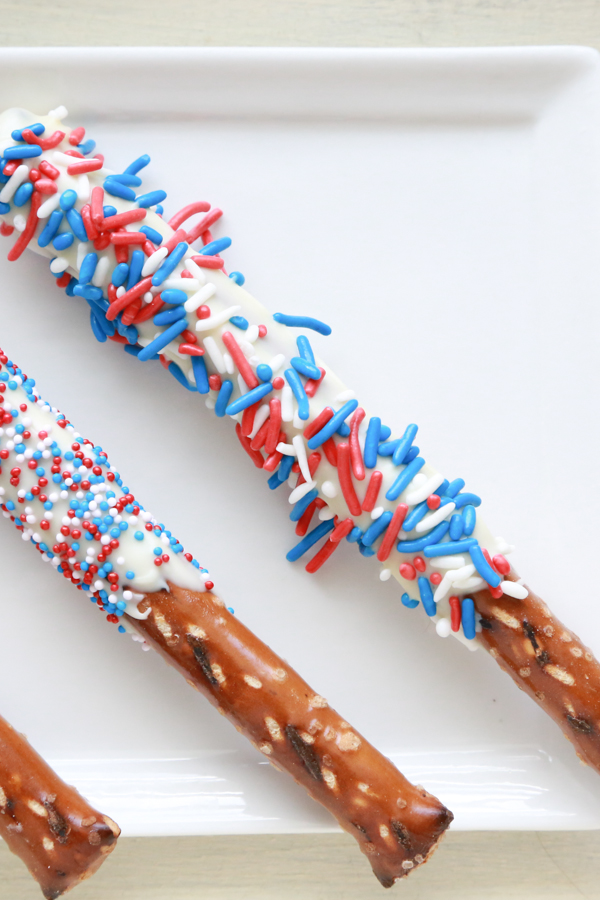 Kids love sprinkles, so get them in the kitchen to help with these Patriotic Pretzels from Simply Being Mommy.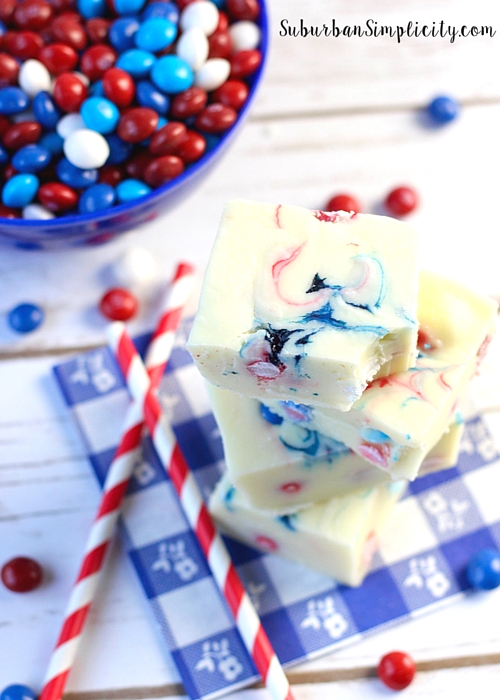 Enjoy this Delicious Creamy Skittles Fudge from Suburban Simplicity all summer long! It's an easy no-bake recipe with only 3-ingredients that's perfect for summertime fun.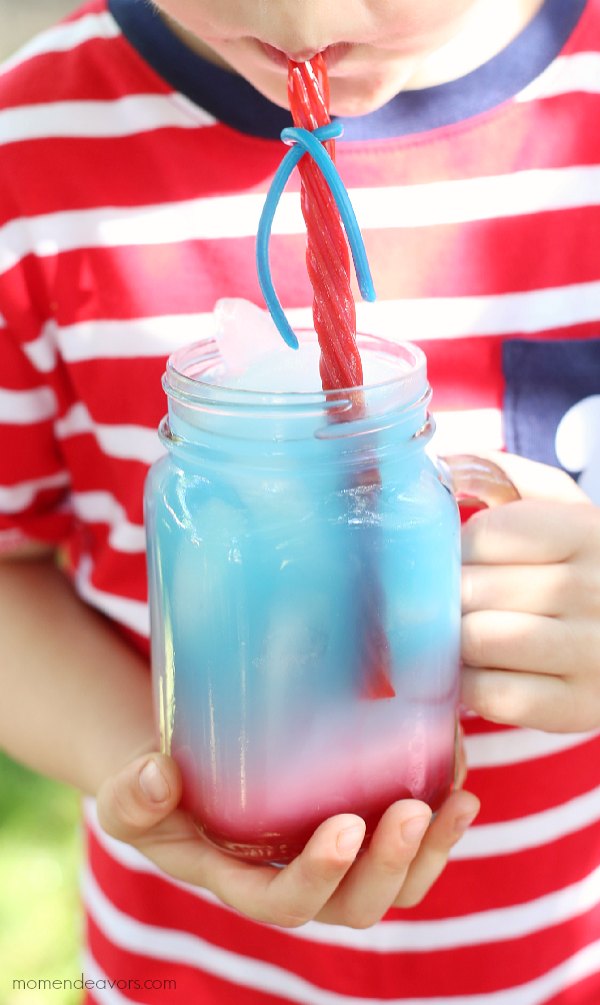 Perfect for your backyard holiday barbecues or pool parties this summer, you must try this kid-friendly Patriotic Punch!!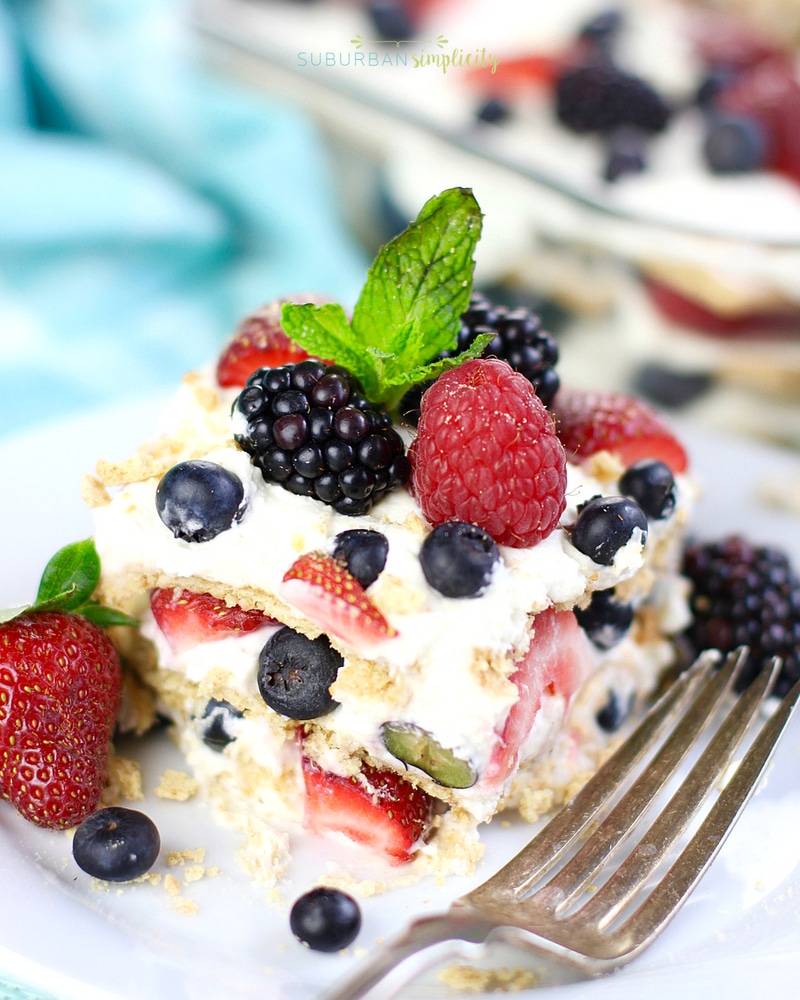 Nothing could be easier than a No-bake Berry Icebox Cake from Suburban Simplicity! Layers of whipped cream and graham crackers with fresh berries! Yum!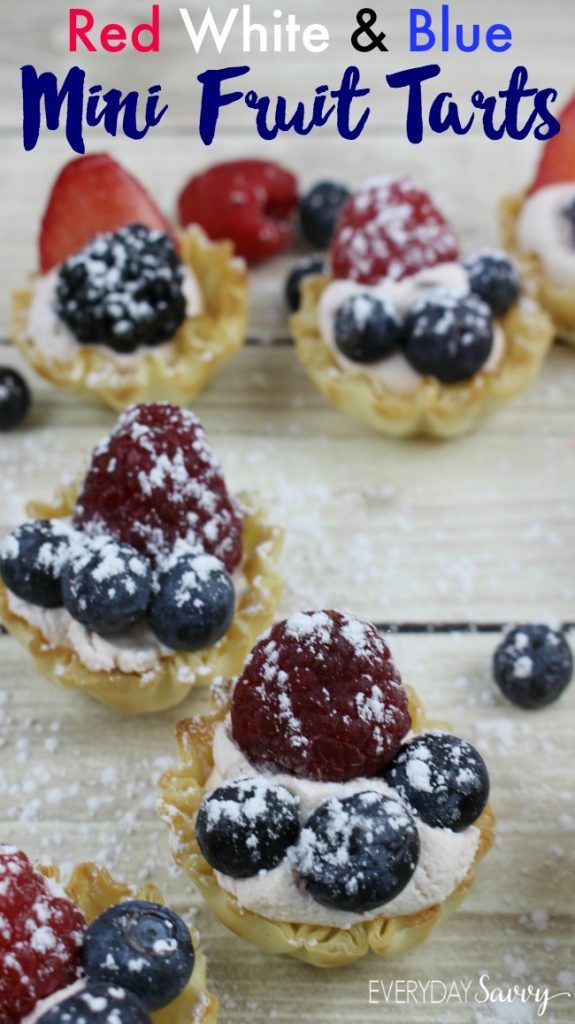 Fresh berries are perfect for any red, white, and blue theme, including Memorial Day and Fourth of July. How cute are these Red, White, and Blue Mini Fruit Tarts from Everyday Savvy?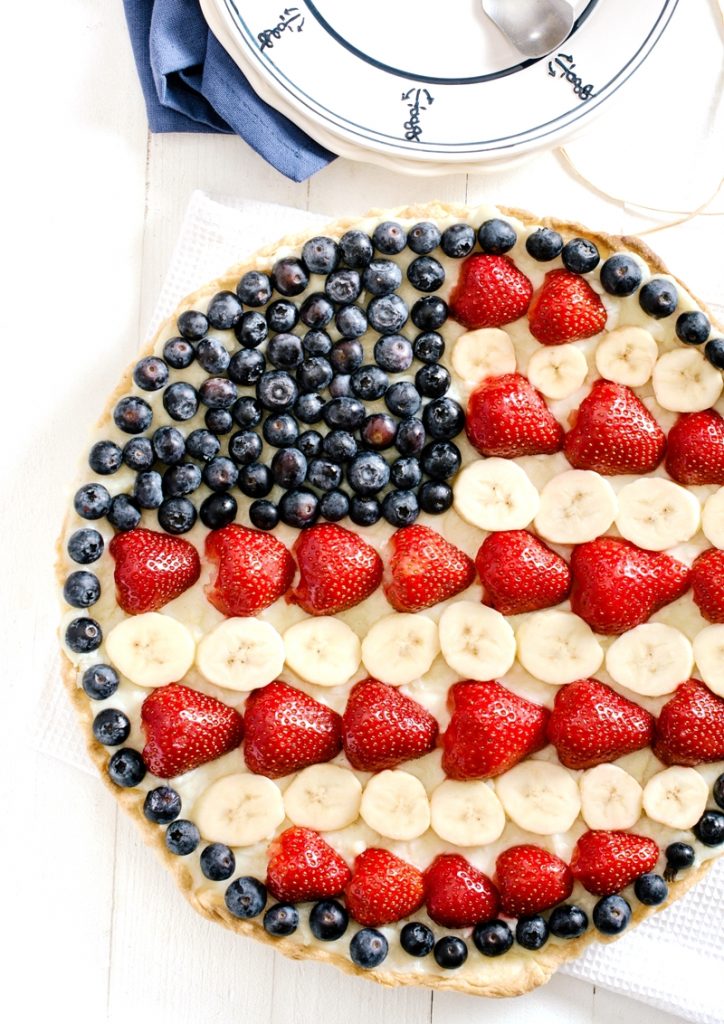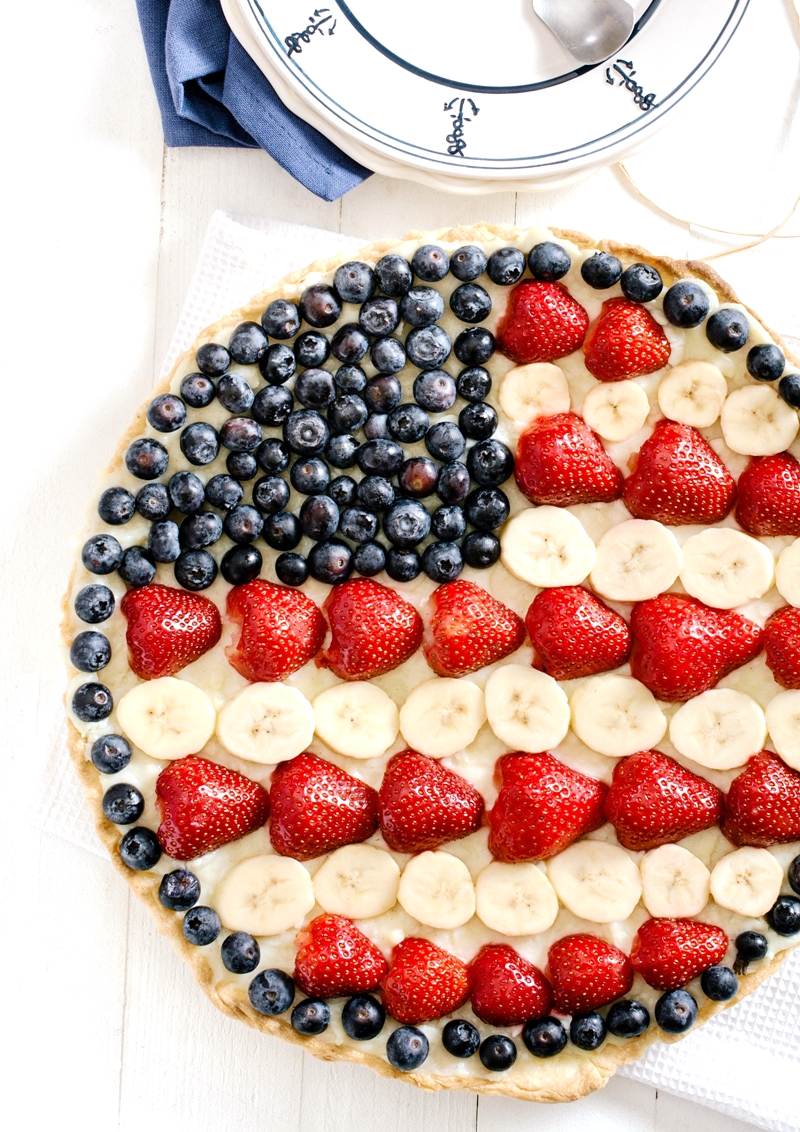 If you're looking for an easy but show-stopping recipe for your 4th of July celebration, potluck, or BBQ, then you have to check out this White Chocolate and Fruit Tart made by Bird's Party. Yum!
More Kid-Friendly Patriotic Recipes!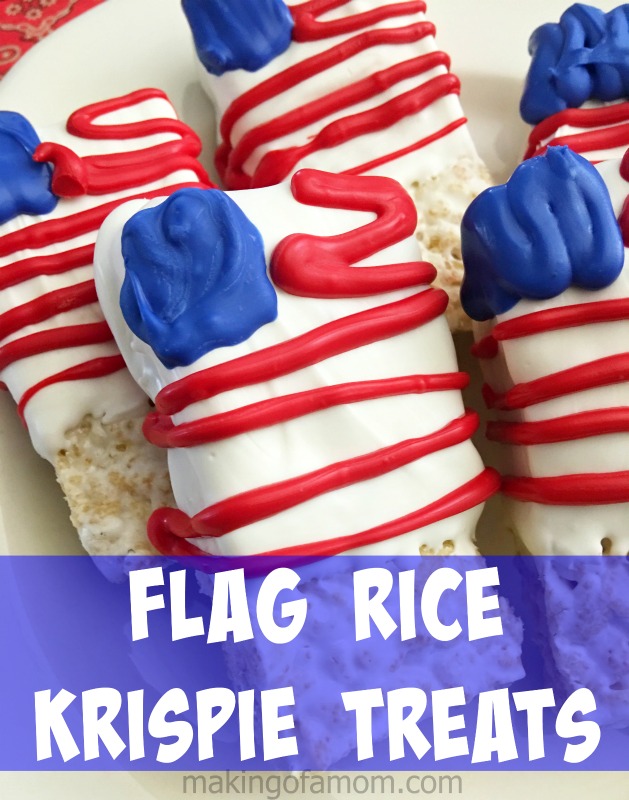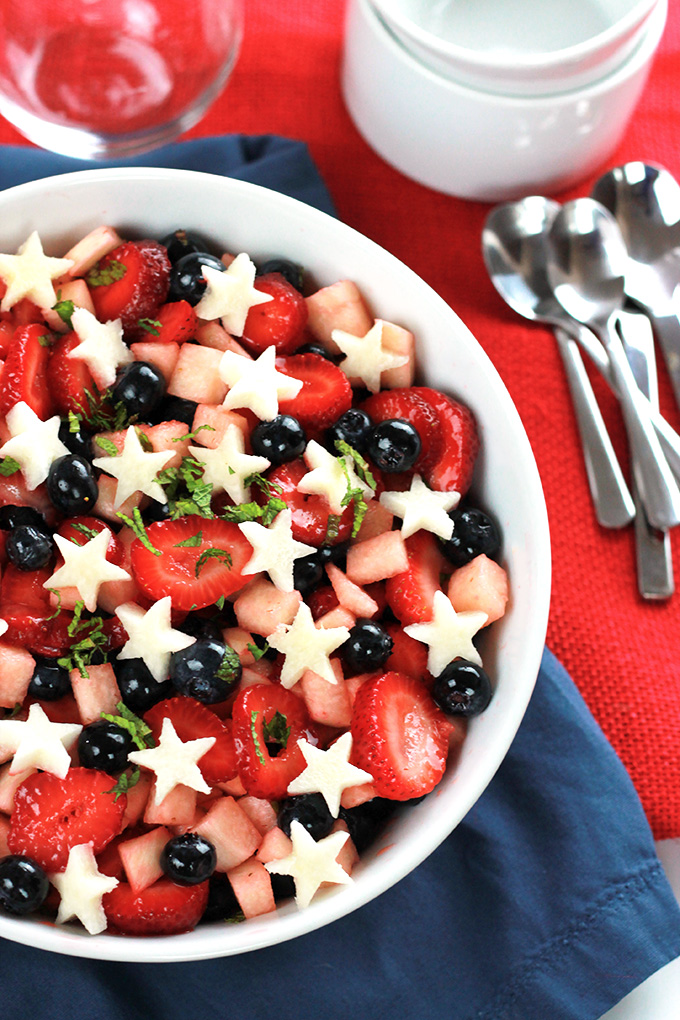 Sweet juicy strawberries, plump blueberries, and crisp jicama make the perfect patriotic dish. This
Strawberry, Blueberry, and Jicama Salad
from The Whole Serving is colorful, healthy, and delicious.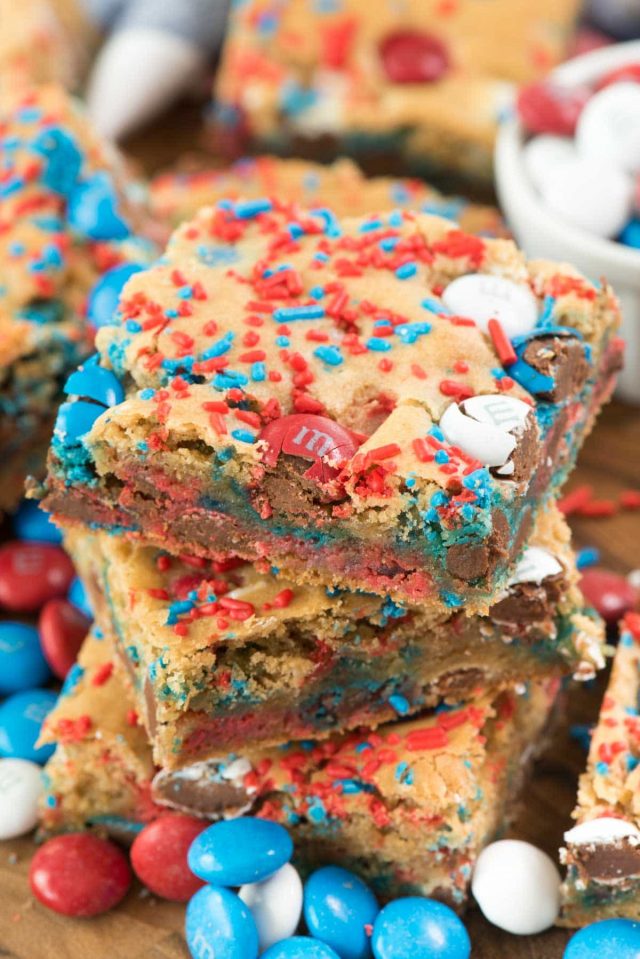 These buttery
Fireworks Blondies
from Crazy for Crust are filled with festive red, white, and blue candies.
And a Few More Patriotic Treats
We hope these Patriotic Recipes inspire you to make unique and fun creations for your summer celebrations!