You'll love these easy, family-friendly Instant Pot recipes perfect for weeknight dinners. With little prep time, you can have a delicious home-cooked meal on the table in no time! These easy Instant Pot recipes are sure to please even the pickiest of eaters.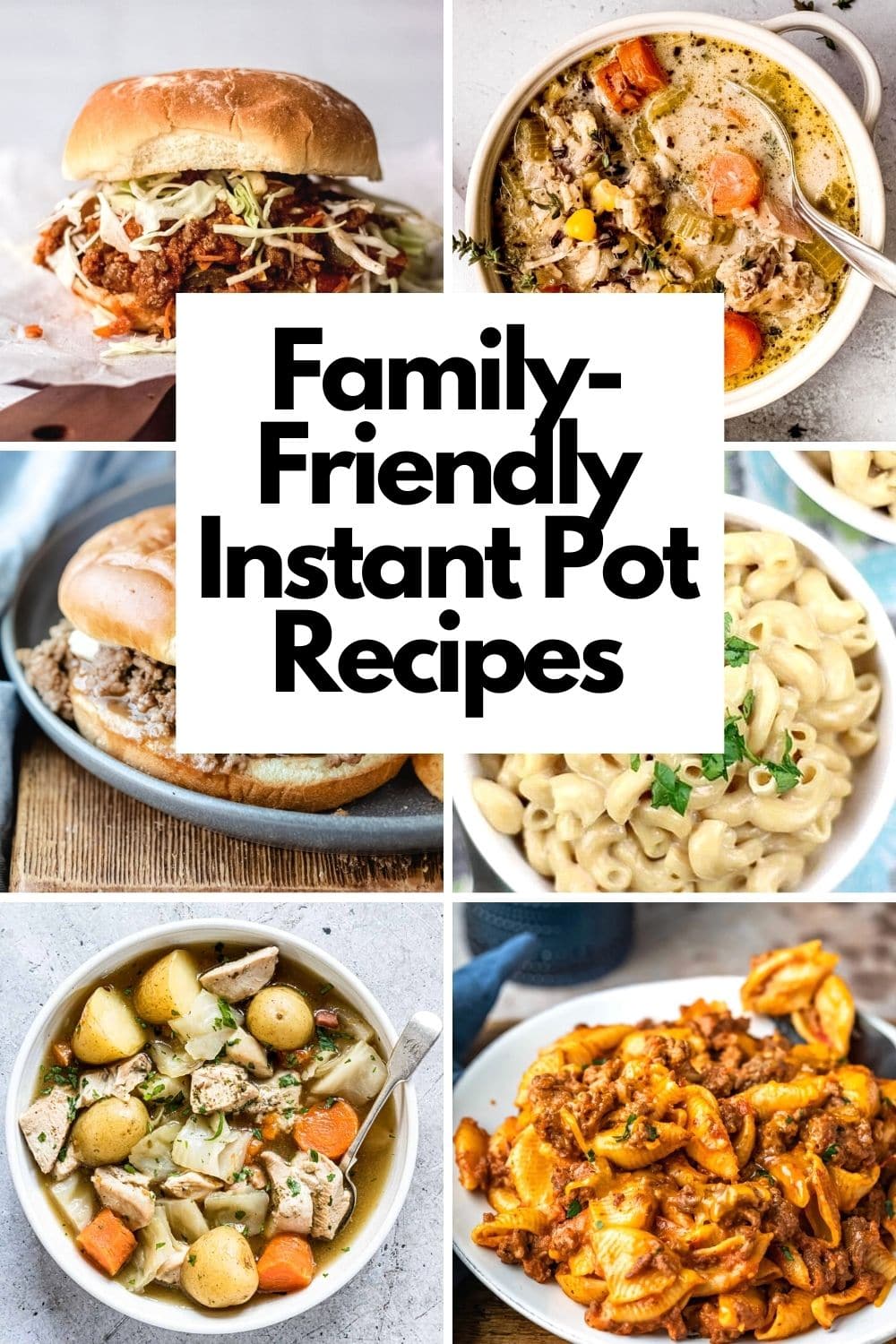 Are you looking for easy Instant Pot dinner ideas that your whole family will love? You've come to the right place! Get your pressure cooker ready because we're about to share some of our favorite recipes that are both kid-friendly and quick and easy to prepare.
Whether you're a seasoned Instant Pot user or just starting out, there's sure to be a recipe here that will get you excited to cook dinner! So read on - and get cooking!
Save even more time this week, and put these recipes on your meal plan.
Why Instant Pot is great for weeknight cooking
There are a few reasons using your Instant Pot for weeknight cooking is better than other cooking methods.
It saves time during the actual cooking process and makes the whole process of preparing dishes simpler.
You can cook, saute, and keep everything warm in one pot.
Since the Instant Pot does it all, there's no need for loads of dirty pots and pans.
Ok, here are some of our favorite family-friendly Instant Pot Dinner Recipes.
Instant Pot Pasta Recipes
When you're in a hurry and need to get dinner going, cooking pasta in the instant pot is quick and easy. Here are a few more reasons we love cooking pasta in the pressure cooker:
It's a one-pot wonder. There's no need to drain your pasta water as it's absorbed right into the pasta.
Cooking pasta in the pressure cooker is hands-off. No need to stir the pot! Just set it and walk away.
Since you don't strain off the liquid, you have a nice starchy pasta to hold all your delicious sauce.
Instant Pot Mac & Cheese
There's something magical about creamy pasta and cheese, and this Instant Pot Mac & Cheese is a kid's dream! Dinner is on the table fast because there are only 4 minutes of cooking time!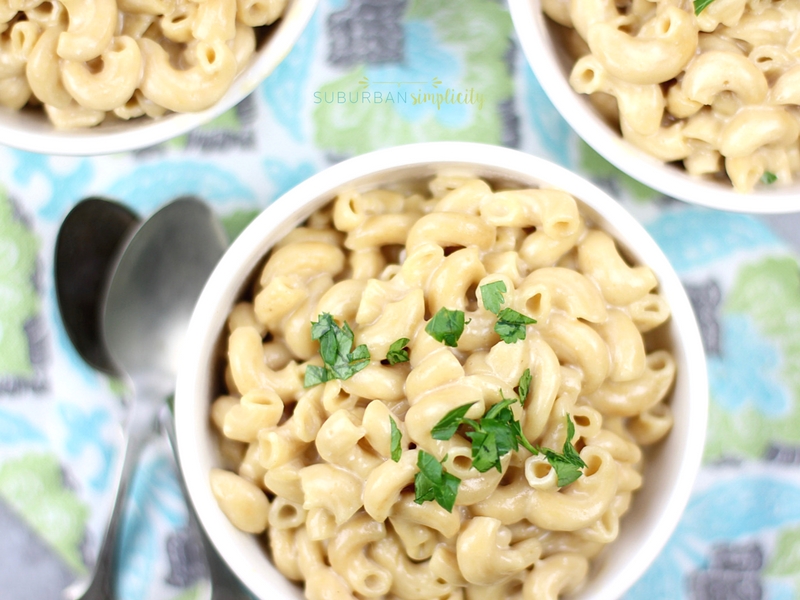 Instant Pot Spaghetti
Instant Pot Spaghetti and Meat Sauce is a 20-minute pressure cooker meal that's easy, budget-friendly, and satisfies the whole family. Top it with some parmesan cheese, and you're in pasta heaven.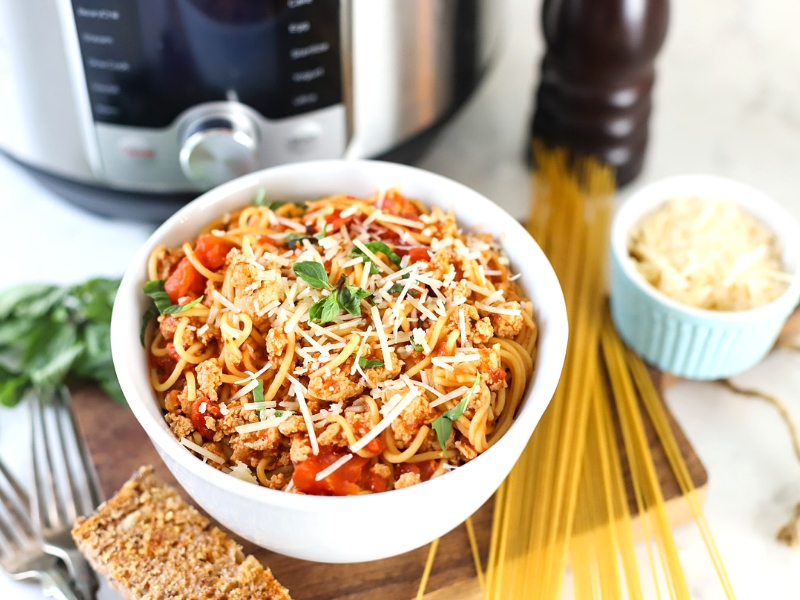 Instant Pot Beef and Shells
Definitely try Instant Pot Beef and Shells recipe! This easy, one-pot recipe turns ground beef and pasta into a creamy, cheesy dinner kids go crazy for!
Instant Pot Creamy Pasta with Red Sauce
This Instant Pot Pasta from Mind Full Mom cooks up perfectly in a creamy, cheesy, tomato sauce. It absorbs all the delicious flavors of the sauce as it cooks, making it one of the most flavorful yet simple meals. It's like lasagna but so much easier.
Instant Pot Taco Pasta
This Instant Pot Taco Pasta from Little Sunny Kitchen is perfect for an easy dinner! It's mild, cheesy, creamy, and family-friendly. You can't go wrong with this pasta. Everyone will ask for seconds!
Instant Pot Beef Recipes
To cut the time it takes to cook beef, use your Instant Pot! These dishes cook up tender and juicy, and full of flavor. Plus, they're kid-friendly and great leftover.
Instant Pot Beef Burritos
Here's a family favorite that gets mouths watering simply with its heavenly aroma! Instant Pot Beef Burritos from Taste of Home are hearty and flavorful. They're quick comfort food.
Instant Pot Sloppy Joes
This simple and healthy Instant Pot Sloppy Joes recipe from the Oregon Dietitian uses fresh or frozen ground beef and vegetables for tons of flavor and nutrition cooked right in your trusty pressure cooker!
Instant Pot Pot Roast
Juicy and tender Instant Pot Pot Roast and Potatoes with gravy from Creme De La Crumb make the perfect family-friendly dinner. This easy one-pot meal will please even the picky eaters! 
Instant Pot Philly Cheesesteak Sloppy Joes
Instant Pot Philly Cheesesteak Sloppy Joes from Eating In An Instant are a quick recipe that turns ground beef into a delicious sandwich for lunch or dinner in just 30 minutes! Cheesesteak Sloppy Joes are a quick dinner recipe that's sure to please.
Instant Pot Grape Jelly Meatballs are wonderful as an appetizer as well as a meal. 3 simple ingredients (chili sauce, grape jelly, and meatballs) come together to make a sweet and tangy delight kids love!
Instant Pot Chicken Recipes
From whole chicken in the Instant Pot to chicken breasts to chicken thighs, these are the best chicken recipes to make in everyone's favorite multicooker.
Instant Pot Lemon Chicken
Easy Lemon Chicken in the Instant Pot will become your new favorite. This recipe bursts with fresh flavors, and you can make it in 30 minutes! The sauce is just amazing, and the chicken is so tender!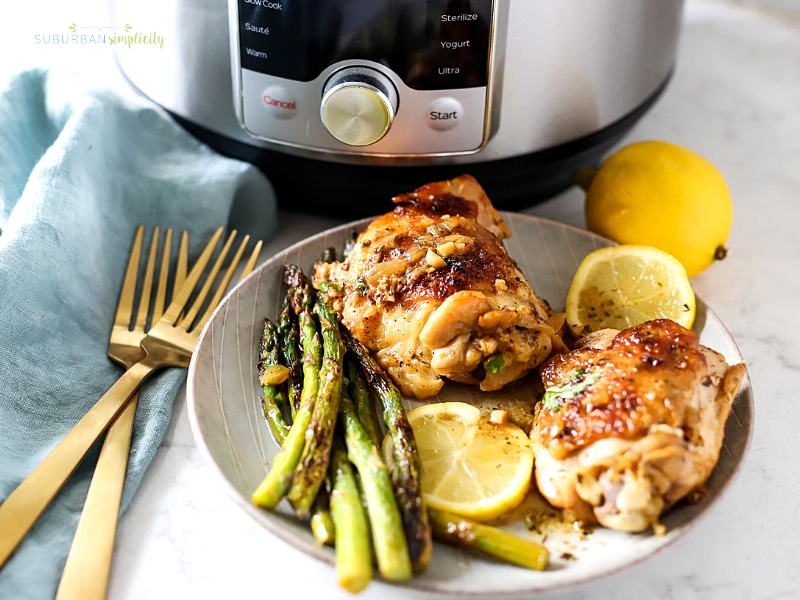 Instant Pot Chicken Stew
Thanks to the Instant Pot, this hearty dump-and-go Instant Pot Chicken Stew recipe from Budget Delicious is full of pantry staples and super quick to make.
Instant Pot Chicken Thighs
These Instant Pot Chicken Thighs from Dinner at the Zoo are coated with herbs and spices, then seared and pressure cooked to tender perfection. Kids go crazy for them!
Instant Pot Butter Chicken
This deliciously flavorful Instant Pot Butter Chicken recipe is made in your pressure cooker in about 30-minutes! Tender pieces of chicken in a buttery sauce.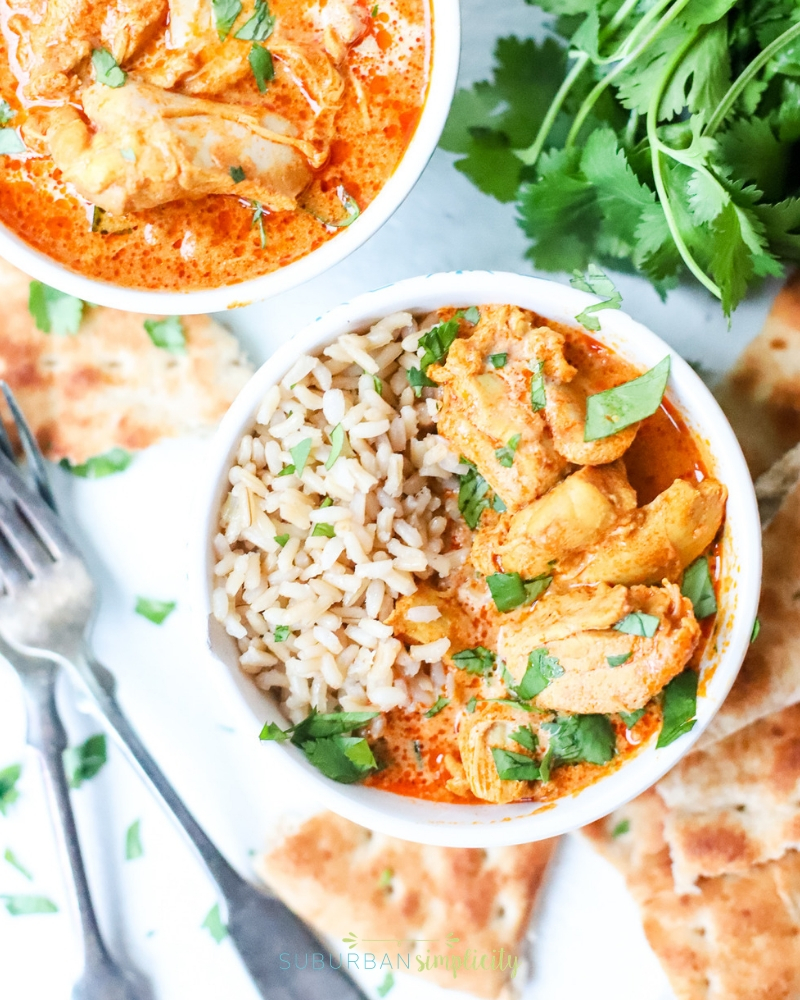 Instant Pot Chicken & Rice
This quick and easy Instant Pot Chicken and Rice recipe is deliciously cheesy and packed with tender, flavorful chunks of chicken. A soul-satisfying one-pot meal that you and your family will love.
Instant Pot Whole Chicken
According to Natasha's Kitchen, Cooking your Whole Chicken in the Instant Pot makes a very juicy dish. You'll love the easy 3-ingredient chicken gravy you can make from the drippings, too.
Instant Pot Pork Recipes
Tired of serving chicken and beef? Try one of these Instant Pot pork recipes. From ribs to pork tenderloin, these meals will please everyone around your dining table.
Instant Pot Honey Garlic Ribs
You'll love these Sticky Chinese Honey Garlic Ribs from Pressure Cook Recipes made with a few pantry ingredients and done in an hour. Tender, juicy baby back ribs glazed with tasty caramelized sweet-savory sauce.
Instant Pot Pulled Pork
This Instant Pot Pulled Pork from Dinner at the Zoo contains chunks of meat coated in spices, then pressure cooked to tender and juicy perfection and served with BBQ sauce. Definitely a family meal everyone loves. Yum!
Instant Pot Pork Tenderloin
Instant Pot Pork Tenderloin is the absolute EASIEST, most foolproof way to cook juicy, succulent pork, according to Erin at Well Plated. Your family will crave it!
Instant Pot Ribs
According to Pressure Cook Recipes, make Instant Pot Ribs in 40 minutes using four simple ingredients! Brushed with your favorite sweet & smoky BBQ sauce, these tender & juicy BBQ Ribs in Instant Pot are finger-licking delicious.
Instant Pot Soup Recipes
Your Instant Pot is perfect for soup recipes. They're quick, hearty, and satisfying. Plus, these recipes will save you hours in front of the stove.
Warm up with easy, healthy, and comforting soups made all in one pot!
Instant Pot Tortellini Soup
Instant Pot Tortellini Soup with Sausage is an easy weeknight meal every family loves. Tender tortellini, savory sausage, and spinach or kale cook to perfection in your pressure cooker in 30 minutes!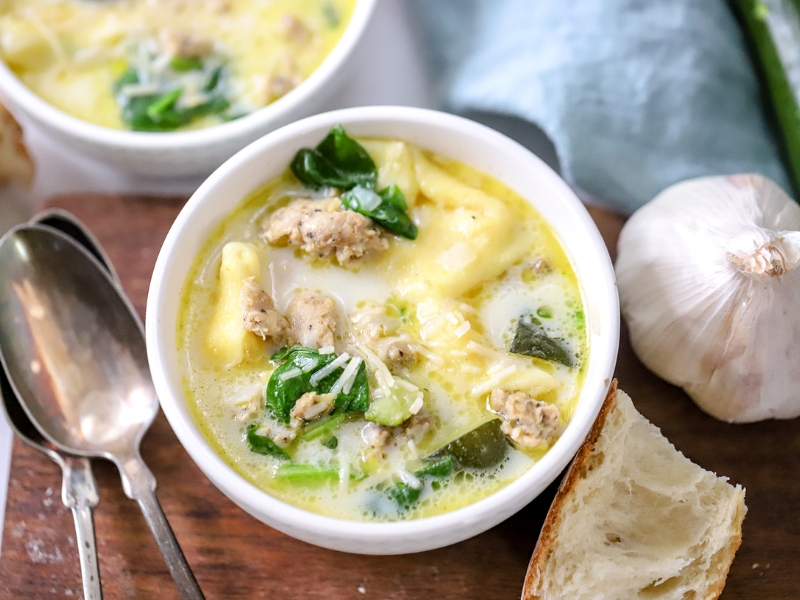 Instant Pot Sausage Potato Soup
This insanely flavorful Sausage Potato Spinach Soup recipe is made in the Instant pot and is packed full of sausage, potatoes, onions, mushrooms, beans, and spinach! When you want a hearty, healthy soup, this one is it!
Instant Pot Cheeseburger Soup
Make a batch of this Instant Pot Cheeseburger Soup from Made in a Pinch for comfort food your entire family will love! This version skips using processed Velveeta and instead uses ground beef, potatoes, seasonings, heavy cream, and loads of freshly shredded cheddar cheese.
Instant Pot Loaded Potato Soup
This easy Instant Pot Loaded Potato Soup Recipe warms your soul. It's rich, creamy, and totally satisfying. Plus, it's loaded with your favorite ingredients like cheese and bacon!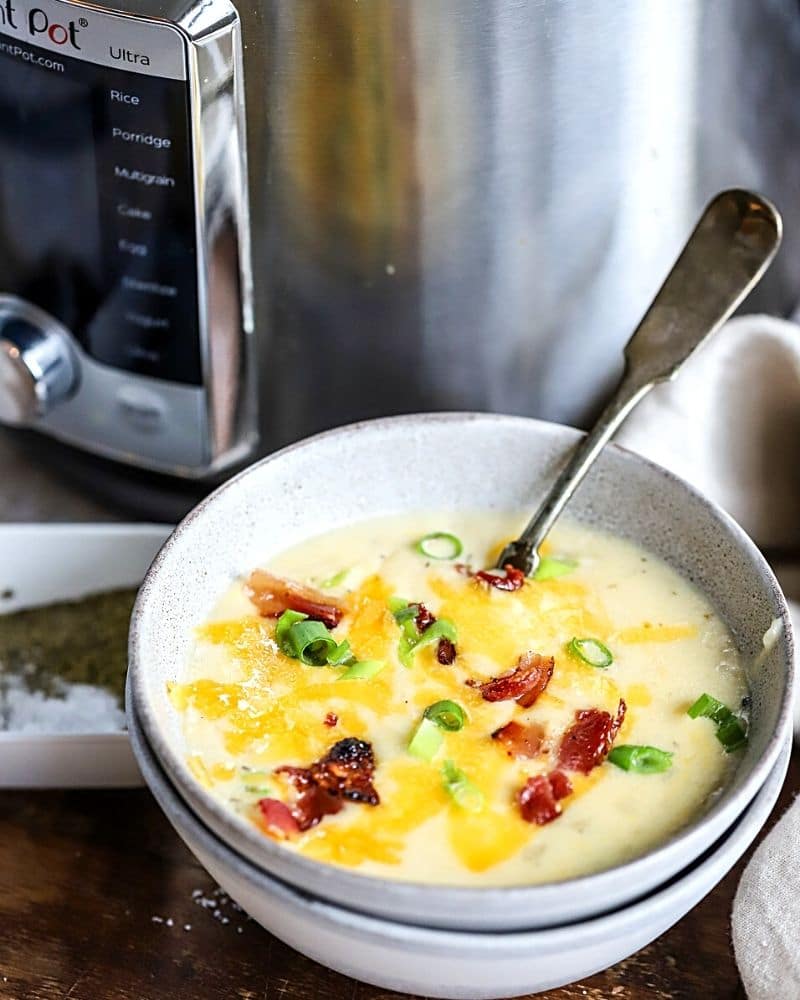 Instant Pot Lasagna Soup
Instant Pot Lasagna Soup is your favorite comfort food in soup form! Make this crowd-pleaser from Made in a Pinch with ground turkey (or beef), meat sauce, delicious noodles, and ooey-gooey cheese in your Instant Pot!
Instant Pot Minestrone Soup
This simple and healthy Instant Pot Minestrone from I Heart Vegetables is made with wholesome ingredients and tastes delicious. Bonus, dinner is ready in a flash.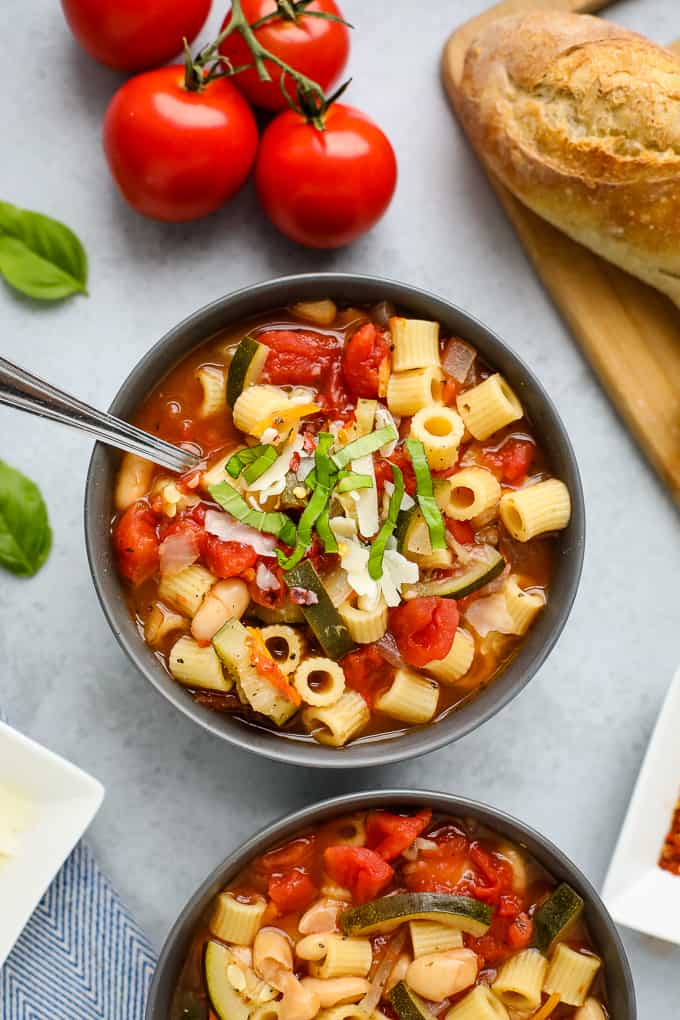 Instant Pot Lentil Soup
This lentil soup is simple to cook in the Instant Pot or slow cooker. It's a perfect clean-out-the-fridge meal that is wholesome and healthy.
Let us know what you think
If you try any of these Family-friendly Instant Pot Recipes or any other recipe on Suburban Simplicity, don't forget to rate the recipe and let us know how it went in the comments below, we love hearing from you! Better yet, use the hashtag #suburbansimplicity if you make the recipe.
You can also FOLLOW US on FACEBOOK, TWITTER, INSTAGRAM, and PINTEREST to see more delicious food, fun crafts, home tips, + DIYs!