Come be inspired and see these Beautiful Ways to Decorate with Succulents. They add such charm and style to your indoor or outdoor home decor.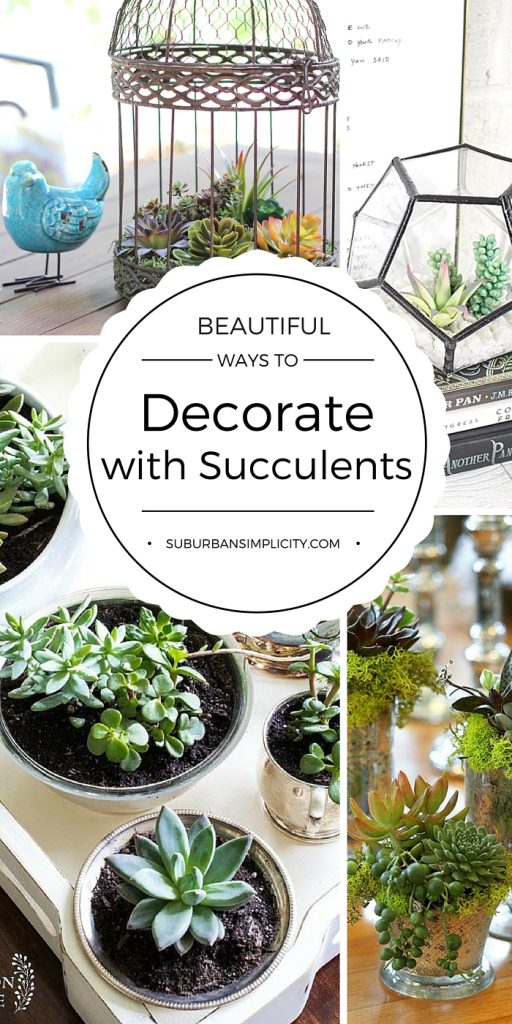 Beautiful Ways to Decorate with Succulents
Although I love greenery around the house, I wasn't always a fan of succulents. These little guys grew on me (haha), and now I'm in love! 🙂 They look great in just about any container or planter and are relatively low maintenance. There are just so many Beautiful Ways to Decorate with Succulents.
Fun Fact: Did you know nearly all cacti are succulents, but not all succulents are cacti? Interesting.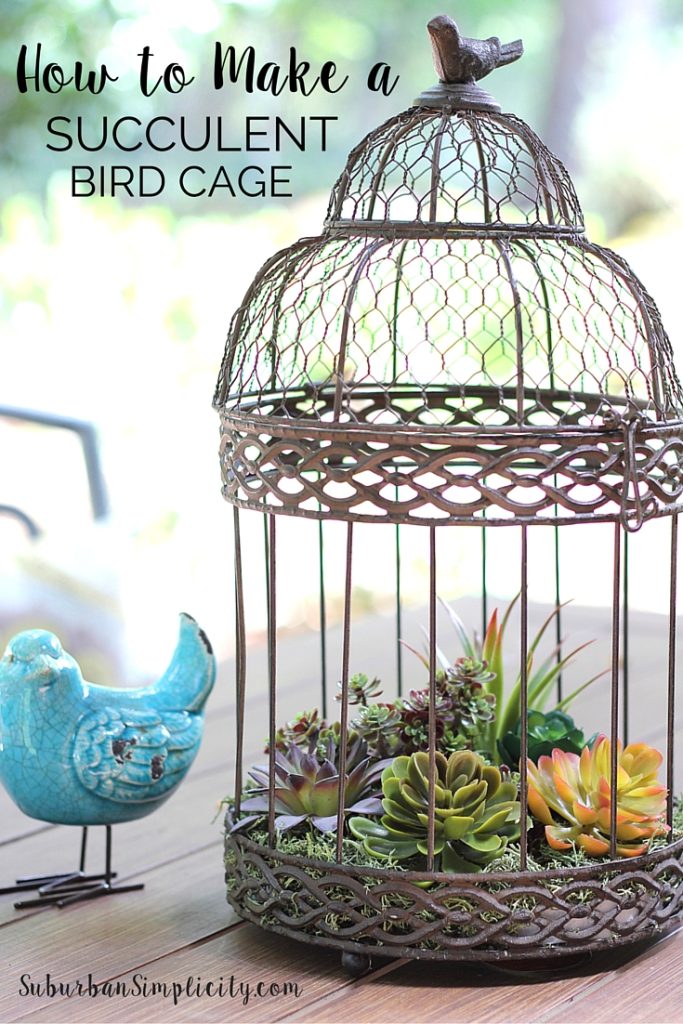 Arrangements, topiaries, wreaths, and wall hangings are great ways to display succulent plants.
We literally see them everywhere. While at the plant nursery shopping for our annuals this year, we saw a lovely succulent garden nestled in a vintage birdcage. It was more than $50!
Yikes!
Although adorable, it was just too expensive to take home in my cart. It inspired us, though.
Come learn how to make one for $20 using Dollar Store succulents!
This DIY looks wonderful and authentic - no one would ever know they're not real. Bonus! No maintenance!
How to Make a Succulent DIY
Supplies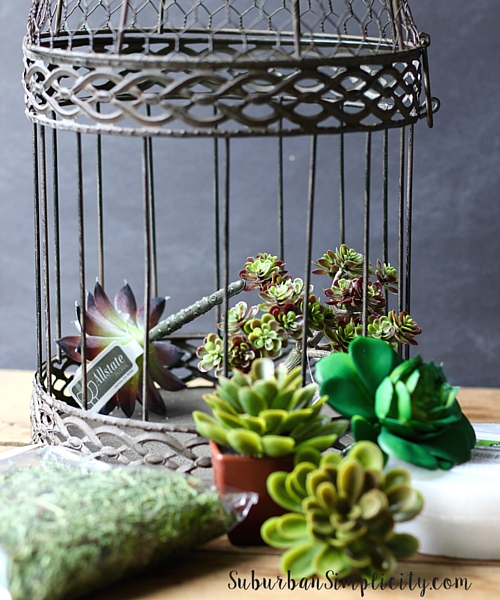 We found the birdcage used in this tutorial at Jo-Ann Fabric and Craft Store for 70% off, but you could use just about anything that fits your decor and budget. Vintage tins, tea cups, mercury glass vases, whatever you like!
All other materials came from the Dollar Store except one of the larger succulents, that was found at Jo-Ann's.
Step 1
Take the floral foam and place it at the bottom of the birdcage, covering most of and surface. Cut and shape if necessary.
Step 2
Use the moss to cover the floral foam. Spread it out, so none of the foam is showing.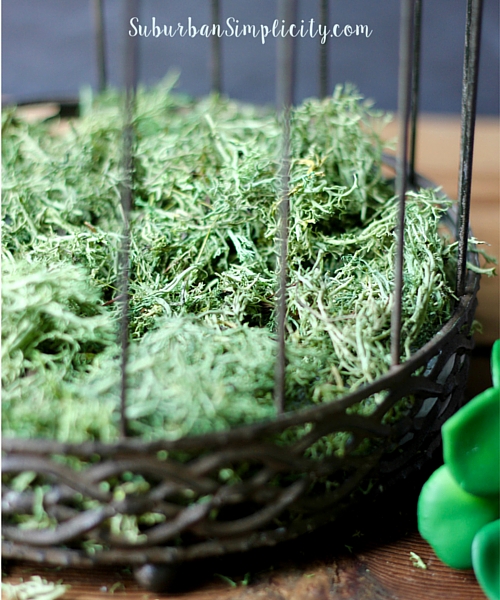 Step 3
Push your faux succulents through the moss into the floral foam. Vary the height and colors of succulents. We tried to pick ones that looked good together no matter which way they were placed. And tada, you're done!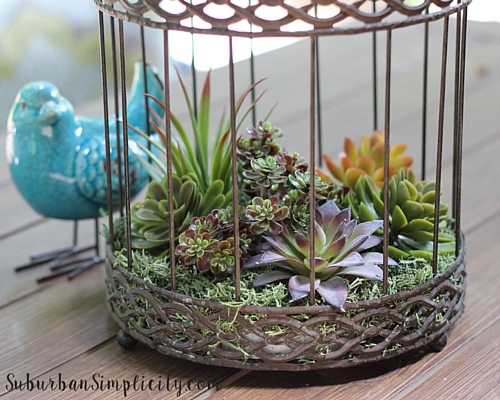 We plan to enjoy the succulent birdcage outside in our outdoor entertaining area, but it looks good inside, too, so we'll see!
More Ways to Decorate with Succulents
Since there are so many ways to decorate with succulents, here's some inspiration so you can create a succulent DIY project or your own.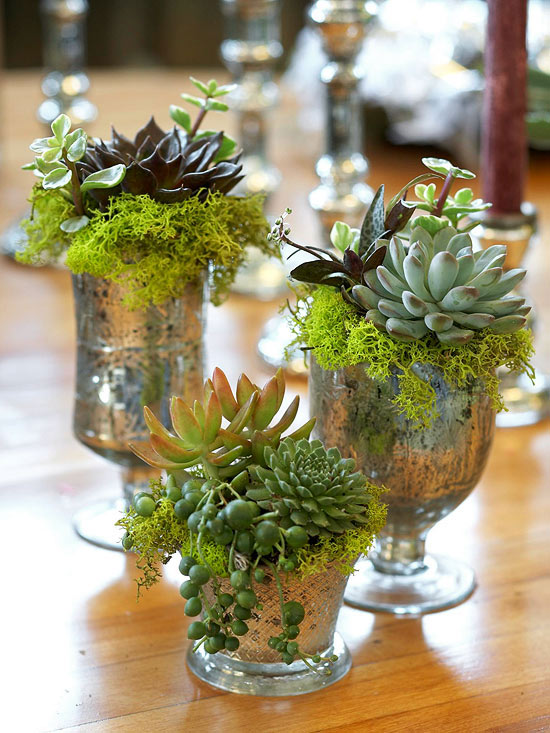 Almost anything can be repurposed for a one-of-a-kind container. We love how these succulents look so elegant in the mercury glass vases. So charming!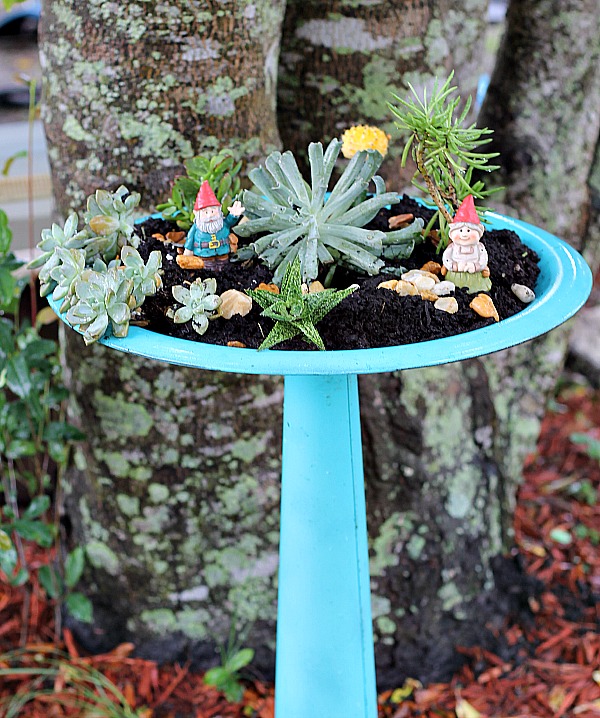 Succulents can be whimsical too. Check out this Succulent Bird Bath by A Cultivated Nest.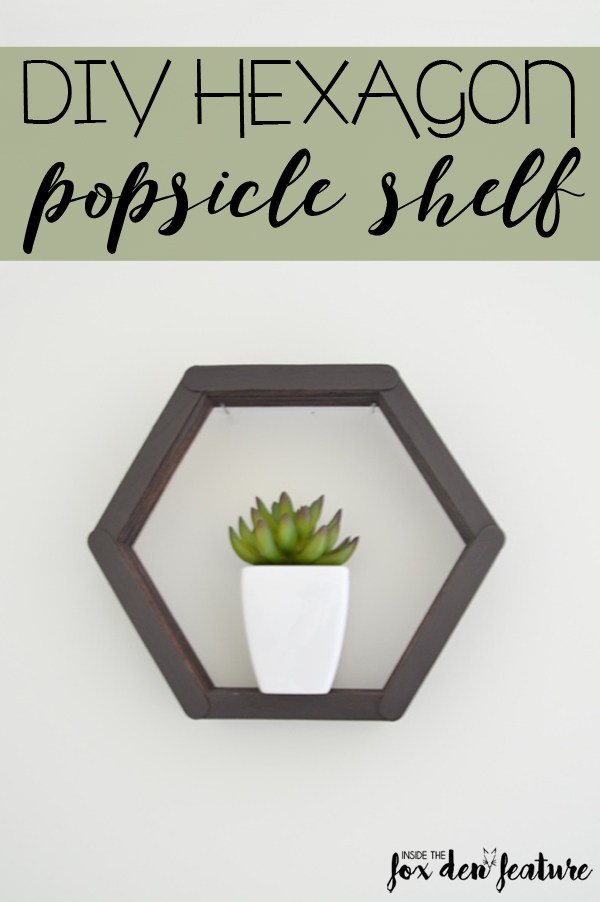 Think of all the creative ways you could display your succulents. Inside the Fox Den has a Hexagon Popsicle Shelf featuring hers.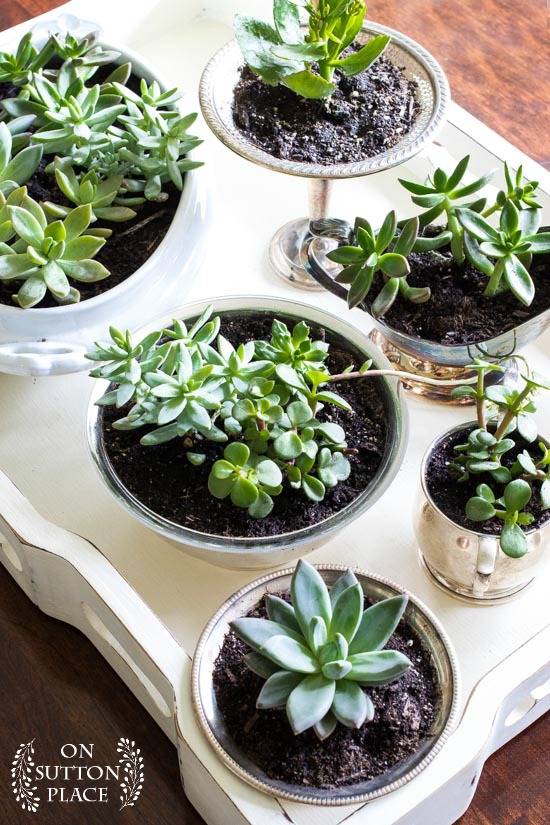 Create a little succulent garden anywhere. On Sutton Place created a succulent garden on her coffee table. How clever is that!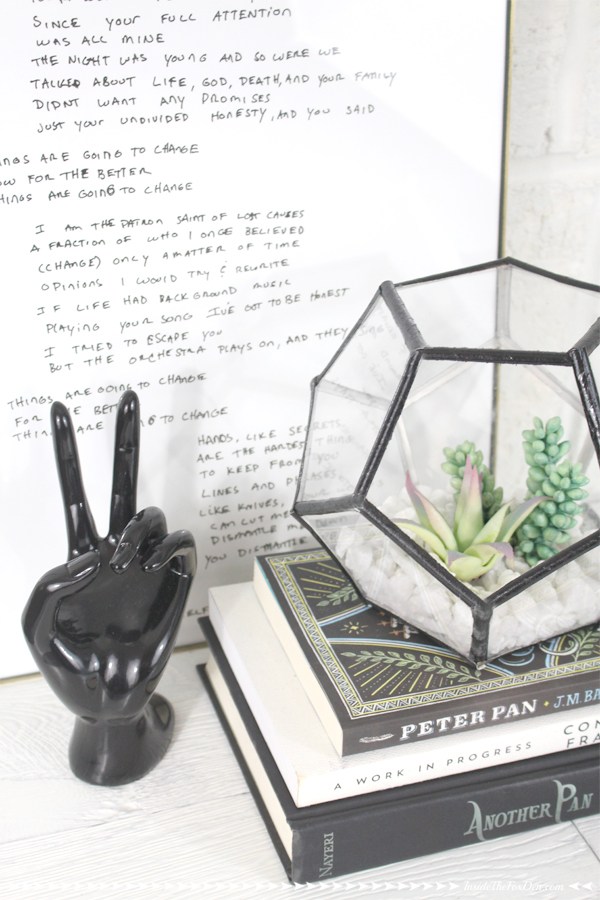 Geometric shapes are a hot decorating trend, too. You could place your succulents inside a Geometric Terrarium for a fantastic display that looks great on a desk or window sill—Via Inside the Fox Den.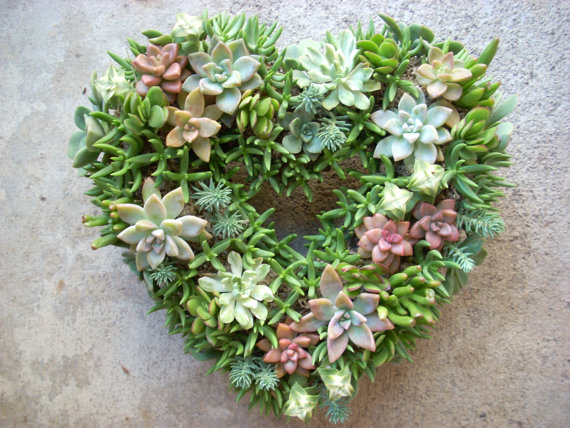 Succulents aren't just for your home. They're also great for decorating parties and weddings. Stagetecture shows you how to Feature Succulents in Wedding Decor.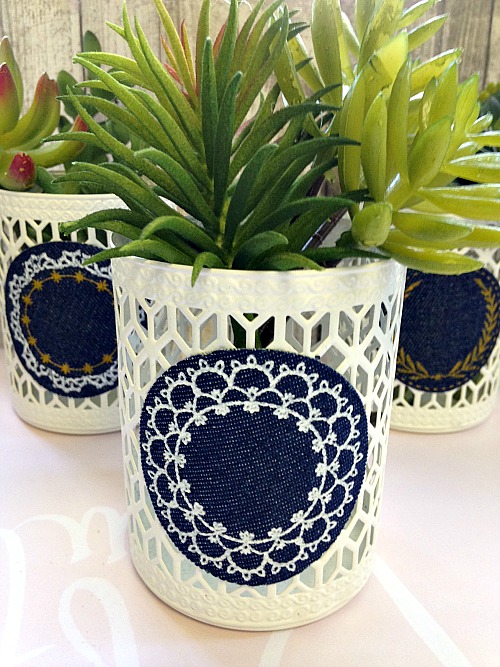 Succulent plants and planters don't have to be expensive to add charm. How nifty are A Cultivated Nest's DIY Dollar Store Succulents and Containers??
Watch this video if you're curious about how to create succulent planters and how to care for them properly.
Are you inspired to try decorating with succulents? Think outside the traditional for your planters, and they'll reflect your personal style, which is what ultimately makes a house a home!