It's amazing how much Lemon Essential Oil can do! Here are 17 uses that you'll be surprised about too! Who knew it sanitizes, deodorizes, cleans, freshens, and detoxifies so well!
Plus, it's all-natural!
The more you learn about essential oils, the more you are going to love them!
After looking into the uses of lemon essential oil, we think it's pretty amazing how diverse the benefits really are. It's so concentrated. Did you know it takes 75 lemons to make one bottle of oil? The only ingredient is Lemon (Citrus limon) peel oil.
Pure and simple.
Lemon water has always been one of our favorite things to drink for detoxification. Still, there really is so much more around the house that this amazing little oil is good for. Did you know lemon essential oil can take the place of many other chemical products you use around your house?
In short, Lemon essential oil is an anti-inflammatory and antimicrobial ingredient that can help you boost your mood, find mental clarity, reduce stress, and more.
This post contains affiliate links. Disclosure Policy here.
Here are 17 Amazing Benefits of Lemon Essential Oil
Around the House
Smelly clothes – In case you leave your laundry sitting in the washer too long, add a few drops of lemon essential oil to the next wash, and your clothes won't get that yucky, mildewy smell.
Laundry - Adding a few drops of lemon oil to the final rinse cycle will leave clothes smelling fresh and clean.
Natural Disinfectant – Want to avoid using harsh chemicals and bleach to disinfect your countertops and clean your shower? Add 20 drops of lemon oil and 20 drops of tea tree oil to a 16-oz spray bottle fill with pure water (and a little bit of white vinegar) for a natural cleaning favorite.
Air Freshener - A few drops of lemon essential oil added to a spray bottle filled with water makes an all-natural air freshener. Better yet, add 5 drops to a diffuser and let the wonderful clean scent freshen the air.
Remove Odors - A drop or two will remove odors. For instance, you can put lemon oil on a cotton ball and stuff it into smelly shoes or add a few drops to your garbage can.
Stain Remover - A few drops of lemon essential oil can take out stains - even tough grease.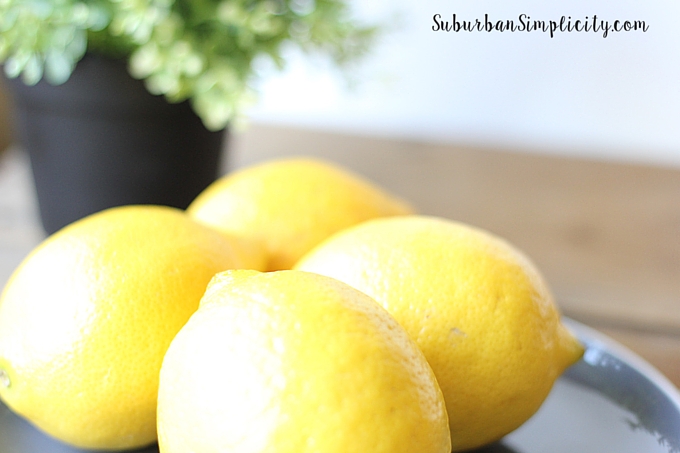 Health + Wellness
Promotes Fat-Loss – Putting a couple of drops of lemon oil in your water several times a day can support metabolism and weight loss. Plus, it tastes refreshing.
Improves Mood – Diffusing lemon essential oil in the air can lift your mood and fight depression. It is so great to have it during the dreary winter months.
Immune Support – Lemon oil can support lymphatic drainage and help you overcome a cold fast. Mix it with coconut oil and rub it on the back of your neck.
Soothe Sore Throat: Add 2-3 drops of lemon oil to hot tea, or drink it with warm water and honey to help relieve a sore throat.
Allergies & Hay Fever: Apply a drop of lemon oil behind the ear or under the nose 2-3 times a day to help fight seasonal allergies. You can also apply it to the bottoms of your feet.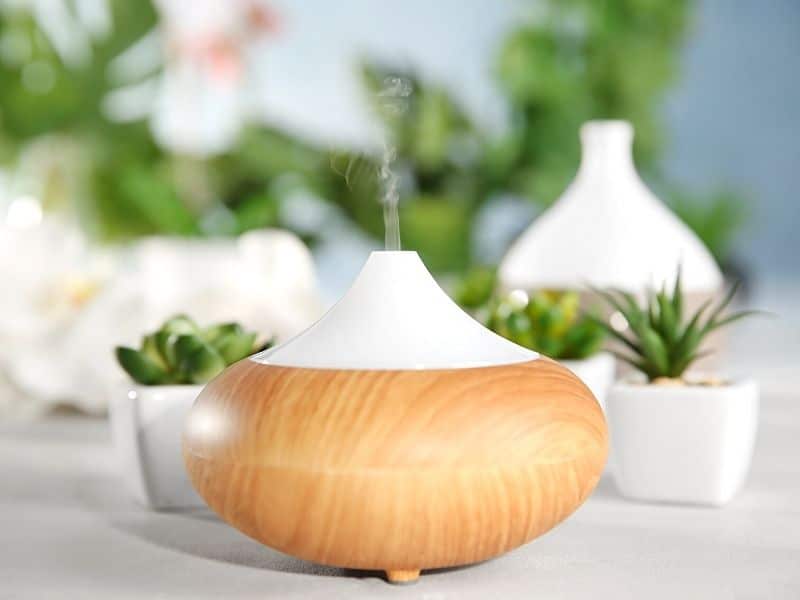 Personal Care
Face Wash - You can improve your complexion and leave your skin feeling soft and supple by using lemon essential oil. To make a face wash - Mix a couple of drops of lemon oil into filtered water. Use a cotton ball soaked in the solution to apply. You may also want to use a Lemon Sugar Scrub.
Acne - Mix a couple of drops of lemon oil into a ¼ cup of coconut oil and massage into the affected area.
Bad Breath: Place 4 drops of lemon oil in 4 ounces of warm water and gargle to get rid of bad breath.
Skin Brightener - Brighten a dull complexion by adding a drop of lemon oil to your daily moisturizer. Be sure to apply sunscreen since lemon oil (and all citrus oils, really) increase photosensitivity.
Mosquito Repellent - Mix lemon oil with a carrier oil (such as coconut oil) and run over your skin to repel mosquitos who dislike the smell.
Related: How to Do a Social Media Detox
Animals
Pets - did you know you can use essential oils on pets? You can, but animals are more sensitive to essential oils than humans, so dilute heavily and watch your pet carefully to observe their reaction. Cats are generally averse to citrus oils, though. Here is a quick how-to guide for using essential oils on your pets.
How to Use Essential Oil
You can safely use lemon essential oil by diffusing it or applying it to your skin.
To diffuse - place 4-5 drops in your diffuser. Turn on and enjoy. 30 minutes is usually enough to take in the benefits of aromatherapy.
To use it topically - mix it well with a carrier oil of your choice. We like organic coconut oil.
Things to be Cautious About
Lemon oil can make your skin more sensitive to sunlight. So, if you apply lemon oil to your skin, stay out of direct sunlight for at least 8 hours, and definitely use sunscreen before heading outside.
Also, note that although lemon essential oil is non-toxic, some people will find that it can cause skin irritation. This is true of any essential oil. Do a test on your skin in an inconspicuous area before use. If sensitivity does occur, or if you are concerned, dilute the lemon oil in a carrier oil such as coconut oil or another carrier oil of choice.
Lemon essential oil has such a clean and refreshing smell. Use it year-round just for its wonderful, uplifting scent. How do you use lemon essential oil in your home?
Did you enjoy this post? Let's connect!
FOLLOW US on FACEBOOK, TWITTER, INSTAGRAM, and PINTEREST to see more delicious food, fun crafts, home tips, + DIYs!
Disclaimer:
The information contained on this website is not meant to diagnose, treat, cure, or prevent any disease. The information represents what I, an Independent Distributor of Young Living Essential Oils, have chosen to do to take charge of my own personal health and that of my family. The Food and Drug Administration has not evaluated statements on this website. Products on this site are not intended to diagnose, treat, cure, or prevent any disease. If you are pregnant, nursing, taking medication, or have a medical condition, consult your physician before using these products.
This was originally posted on April 8, 2016. We updated it with enhanced instructions on April 28, 2021.