Drink more water for a healthy you!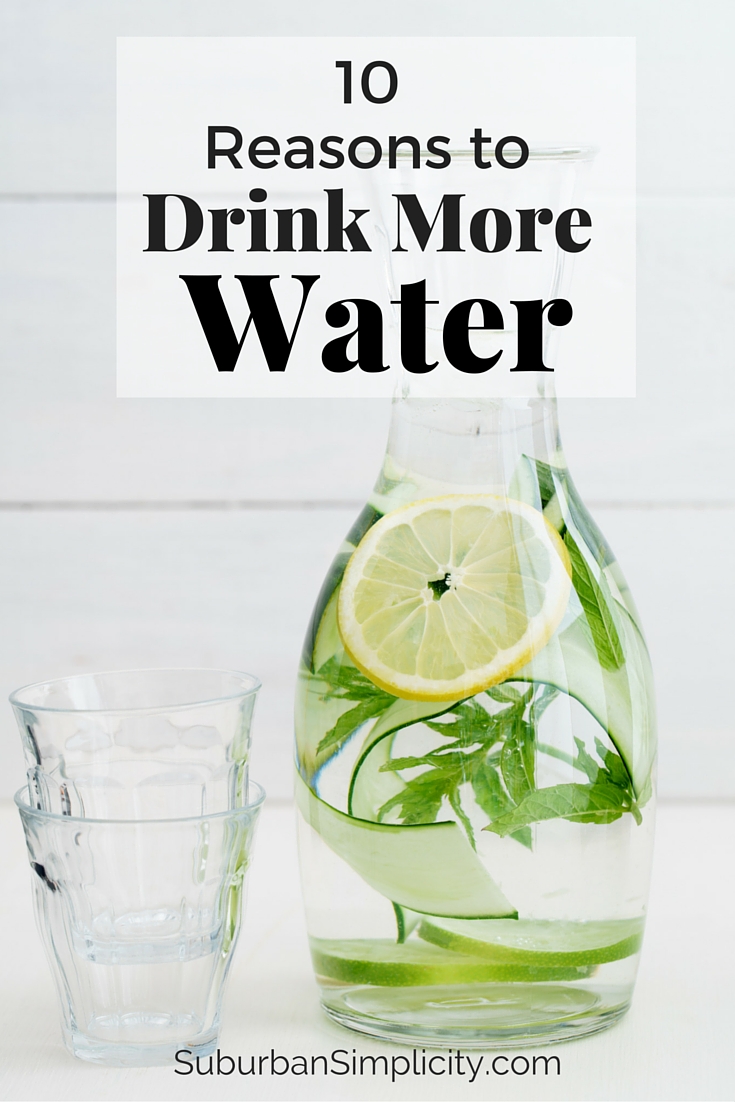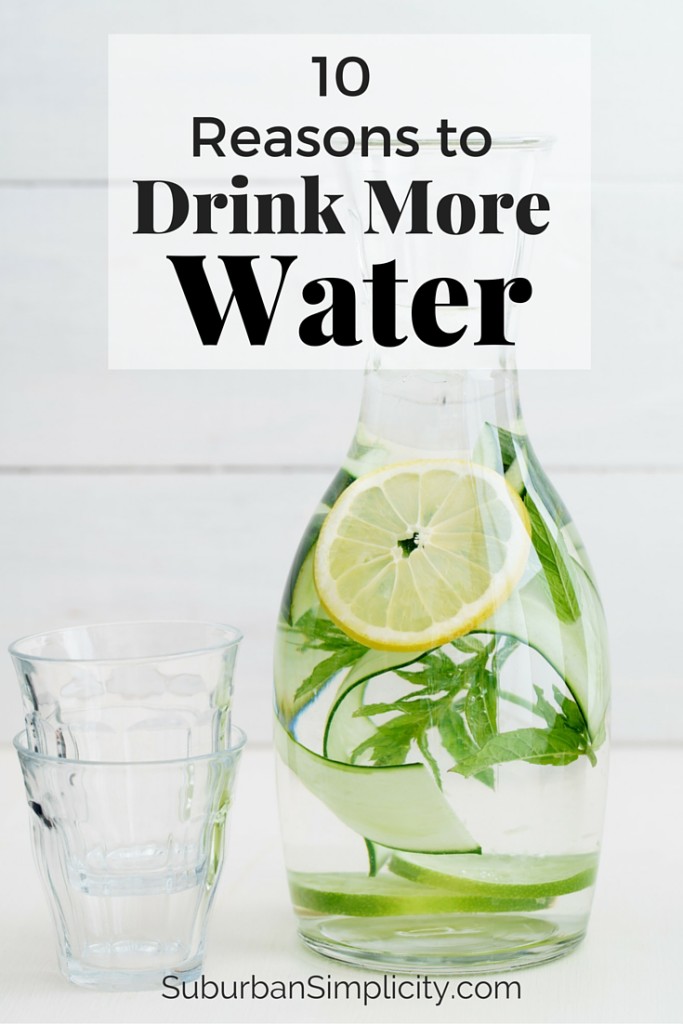 10 Reasons to Drink More Water
Water is essential to a healthy body. I am a big proponent of drinking enough water for so many reasons. This is especially important for us moms because we're always taking care of everyone else and we need to make sure we're paying attention to what our bodies need.