Keep the kids cool this summer with delicious popsicles recipes! Fruity, chocolatey or creamy – they're oh, so dreamy. Homemade popsicles kids (+moms) love!
This post contains affiliate links. Disclosure policy here.

Homemade Popsicles Kids (+ Moms) Love
There isn't any kid who doesn't love a tasty, cool popsicle on a hot summer day. Mine are no exception. We have a family summertime tradition of homemade popsicles every Thursday night. We choose all kinds of different flavors to make in our  Zoku Quick Pop Maker, which freezes popsicles in about 7 minutes!
Seriously, the Zoku is one of the best inventions. Kids have no patience, especially when popsicles are involved. How great is it that there's no waiting for these popsicles to freeze! Brilliant! This is truly one of our most used kitchen items during the summer.
All of these Homemade Popsicles are contenders this year for popsicle night, but some of them are sooo good, maybe mom will indulge, too! I like the fact that these recipes are made with fresh ingredients, so there's a lot less sugar than store bought varieties.
On to the Popsicle Recipes!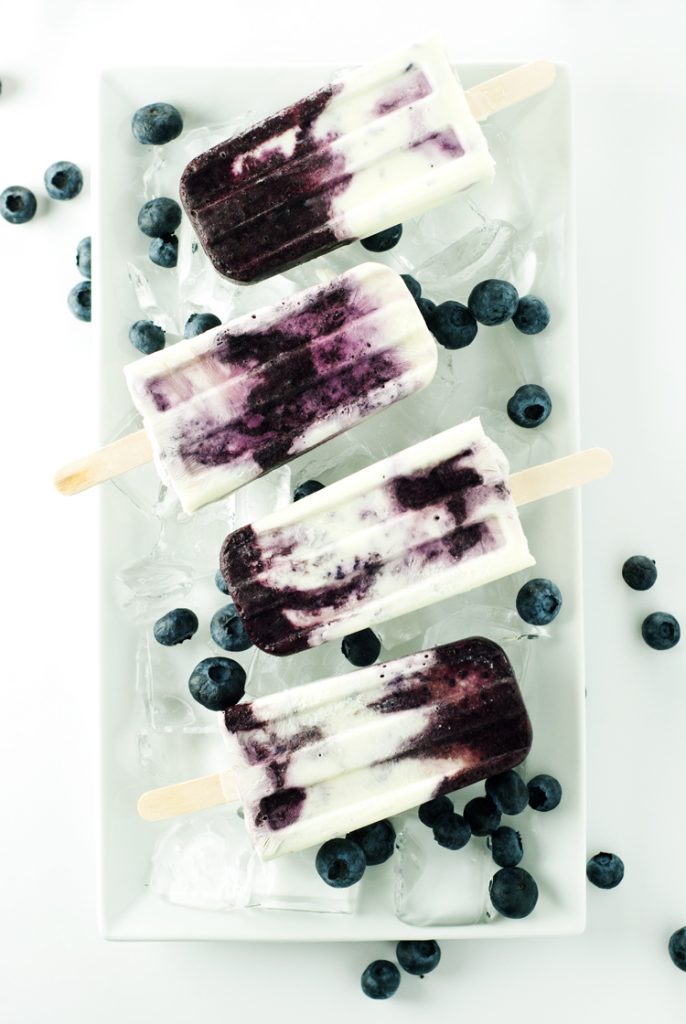 Mmmm, Blueberry & Cream Popsicles! What's really great about these popsicles from A simple Pantry is that there are very few ingredients, and they whip up in just minutes.
I'm sure these Double Chocolate Cashew Milk Popsicles from Almost Supermom will be devoured in no time. A delightfully rich and creamy popsicle that will satisfies every chocolate lover!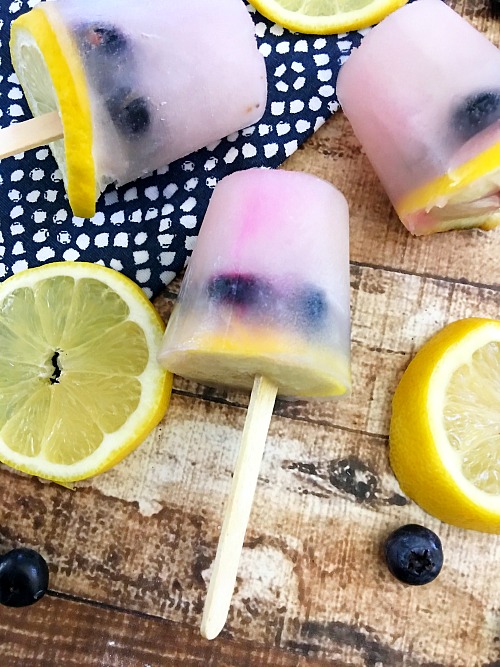 One of the tastiest ways to cool down on hot summer days are these Blueberry Lemonade Ice Pops from A Cultivated Nest! They're very easy to mix up and the flavor combo is awesome!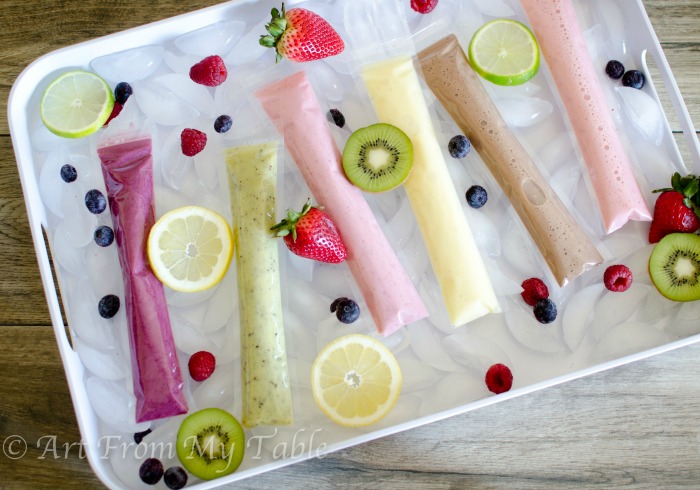 YOU"LL love these DIY Gogurts from Art From My Table!! Freeze them into popsicle-like pouches of yummy goodness all summer long!
While these Red, White and Blue Popsicles via Bloom Designs are a great dessert for the Fourth of July, they're also awesome anytime it's hot out! So healthy, they could even be breakfast 🙂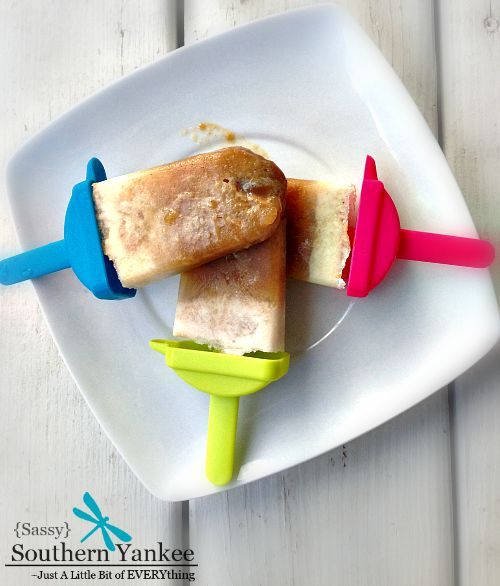 These Creamy Caramel Apple Cider Popsicles via Sassy Southern Yankee are super easy to make, plus if you're looking to sneak something healthy into your treat, they have a great suggestion – chia seeds!
Instead of cheesecake or ice cream, how about these delicious Strawberry Cheesecake Protein Popsicles made by Gym Craft Laundry! Mmmm, one of my favorites – cheesecake!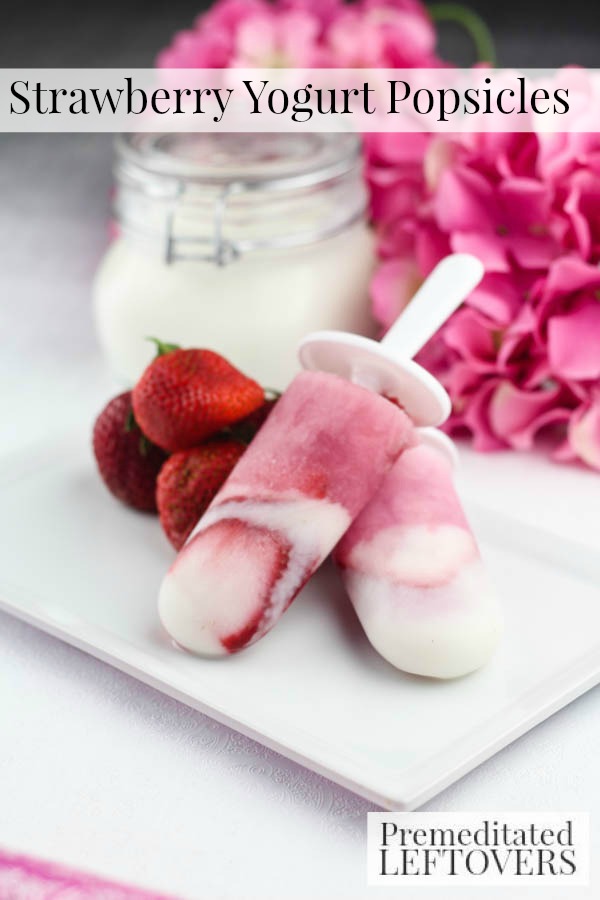 Premeditated Leftovers combines fruit and yogurt to make these Strawberry Yogurt Popsicles. A cold and refreshing summer treat…I think they'd be good without the added sugar too!
These Patriot Popsicles With Summer Berries via Stagtecture are a great way to use up summer fruit, plus they're healthy as well.
When the summer heat threatens to overwhelm you, go ahead and arm yourself with these Blackberry Sweet Tea Popsicles from Premeditated Leftovers. Delish!
Hum, I wonder what our popsicle flavor of the week will be this week? Maybe the strawberry yogurt? So many good choices!
Stay cool. Enjoy your summer!
Did you enjoy this post? I'd love to connect! See what I'm up to daily on Twitter, Instagram and Pinterest or become a fan on Facebook! Thanks!