Easy DIY Glitter Wood Sign for the holidays! Customize your holiday decor with an easy-to-make decoration that looks adorable anywhere in your home!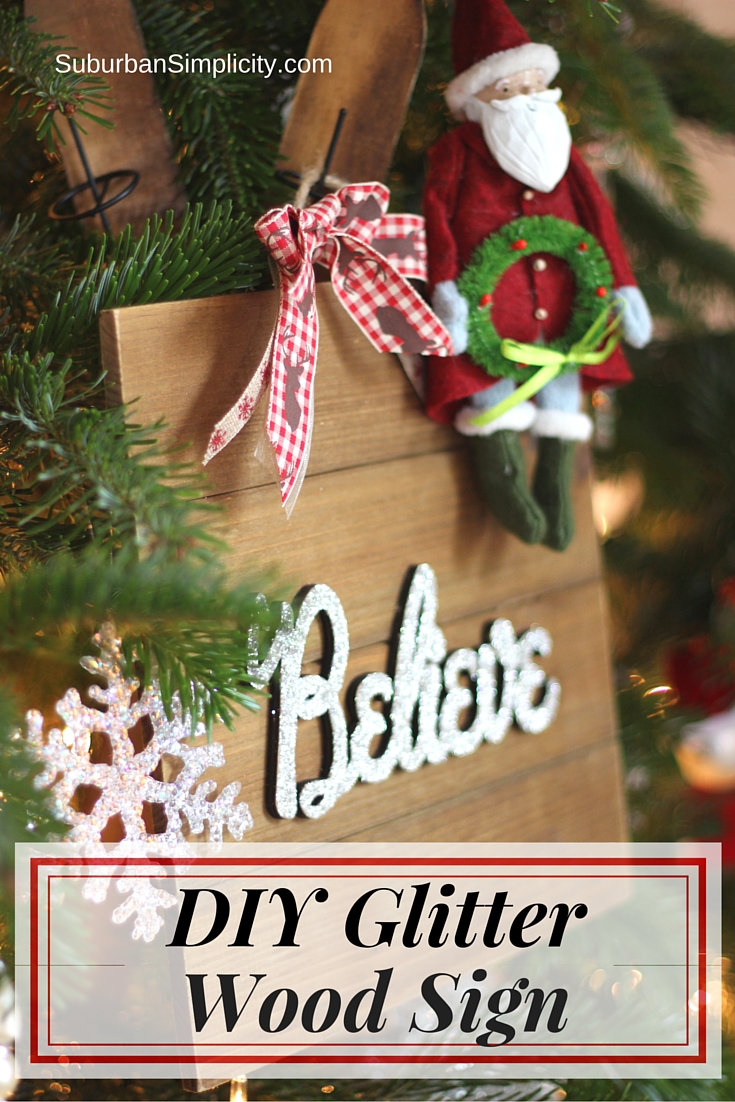 Looking for an easy DIY sign to make this holiday season?
This little wood sign is perfect! The glitter adds a bit of glam to the rustic wood, but not too much! It requires only a few simple materials and takes about 15 minutes (now you have extra time to sip a mug of hot cocoa!)
Most of the materials were from Michael's...they make it so easy to be crafty with their pre-made wood signs or Amazon
. 
Materials needed
There are a few supplies you'll need to get started.
Wood Sign (choose a size that best fits your word)
Glitter
Adhesive/Glue
Wood glue
Laser cut word
Ribbon (optional)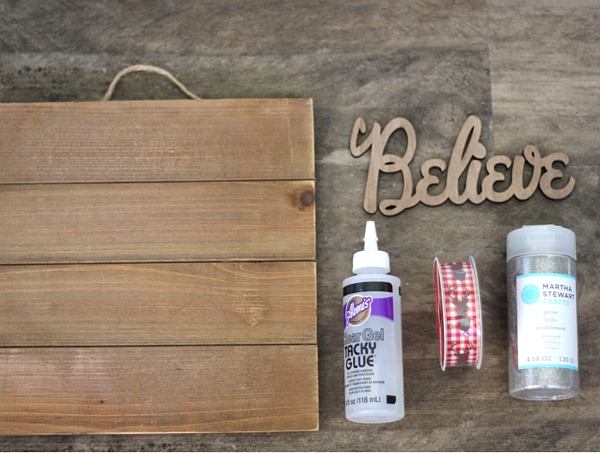 TIP – It is helpful to have some sort of container to place your glitter in so that it doesn't get all over when applying it to the laser cut word! We used a plastic lid with deep sides.}

Erin
Step By Step Instructions
Step 1 – Place a generous amount of glitter onto your work area about the length of your word.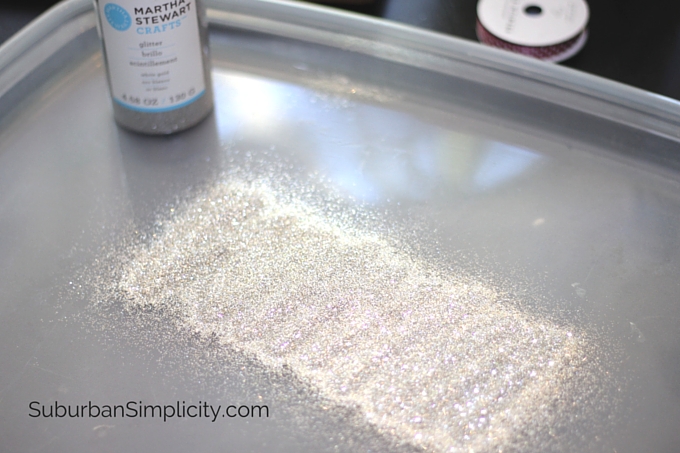 Step 2 – Apply the adhesive or glue to the FRONT side of your laser-cut word.
Step 3 - Place the glued side into the glitter to cover the word. Turn over and check to see if the word is fully coated with glitter. If not, take a pinch and place it where needed. Let it dry completely.
Step 4 - Place the wood glue on the back side of the word and adhere it to the wood sign.
Step 5 - Embellish if you wish! We used a little buck head ribbon, but whatever holiday ribbon you have on hand would work great!
There are so many uses for your new sign depending on the size you use. Placing it on your Christmas tree or hanging it on your door to welcome guests would be lovely.

Did you enjoy this post? Let's connect! Follow me on Twitter, Instagram, and Pinterest, or become a fan on Facebook! Thanks!
You may also like this DIY on how to make Mini Sparkly Wreaths: